This review was chosen algorithmically as the most valued customer feedback.
You just took $50 from my card and I didn't authorize it I want it back. Debra McCormick [protected]. I don't know what this is for I want my money back now.
Read full review of AT&T
AT&T
-
E-Mail Support Not able to acess E-Mail
12/12 /2021 AT&T is useless been on the phone all day and they have no one smart enough to correct the problem on line.Might be time to look for a company that can support their clients.They are sending info. on the correction by snail mail so much for their high speed.The first tech could not speak english.The 2nd tech was in Europe.I ask to be transfered to a State Side tech then ask to speak to a supervisor and that did not happen.Stated it could be 5 to 30 days before the problem could be correted,
Desired outcome: Send correction to another E-Mail address rather than use snail mail.
AT&T
-
Wireless Phone non competitive pricing
[protected] approx time 4:30 pm, I have just spoken with the AT&T Customer Service agent, Daniel in Texas. Very knowledgeable and friendly individual, but he was unable to match T-Mobile's unlimited plan (Text, Data, and Talk) for ages 55 and up plus free phone. I understand business' need to make money. Yet, he did inform me that AT&T has a similar plan for Florida only for 55 and up ages. If this is the case than AT&T doesn't understand the demographics of Senior citizens, such as myself (71) and wife (70) in Georgia. A program that is available only in Florida may constitute a "Bait and Switch" scenario as only Florida residents can use it and especially if a Florida resident moved but retained the Florida number in another state and still paid the same as a Florida resident. Please review your policy as I will be leaving you company ASAP! If this policy exists than AT&T won't be around much longer. My phone number is [protected] Art Venzin
Desired outcome: Be competitive or lose business.
AT&T
-
Rewards cards
Approximately 18 months ago I switched my cell phone service from Sprint to ATT. At the time of the switch my salesperson told me that I would receive a $200.00 gift card for each phone that i was turning in. I turned in two and did receive two gift cards for a total of $400.00. What he failed to tell me was that I had only six months to use these cards. Normally a gift card does not expire. Weeks after receiving the cards I searched for them one day to make a purchase at my local grocery store. Unable to find them I came to the conclusion that they were accidentally thrown in the trash. This week, I did find them in my nightstand. I then called to make sure that they were still that they were activated and ready to use. Thats when I found out that they had expired after six months of their issue date. I am a disabled vet and $400.00 is a great deal on money for me. What i am asking is that you re issue these cards...as i have stated, I was never told that I had only a short time to use them. Your records will show that neither of these cards were ever used. I am inclosing the card numbers. This situation is not completely my fault.
card # [protected]) card# [protected])
I am a loyal customer; I pay my bill on time please consider my request.
Kenneth Guillory
AT&T
-
Very poor internet service
I have had an ongoing problem with internet service. It started with one day all of a sudden I had ads all over my facebook that I pay for. And even if you hide them or delete, they just come back again . Someone named Akeem had sent me an email to deal with this but then that email disappeared and I did not delete it. There is alot more to this complaint
Desired outcome: I want someone to contact me that speaks english ( can't understand all the Asians that I usually get stuck with) to get all these issues resolved!!!!!
So far with all these issues I'm rating AT&T with a 0. I want issues resolved and not get transferred all over, been there, done that..
This review was chosen algorithmically as the most valued customer feedback.
I own a small antique business in the Dallas Design District. I have been in my current location for 4 years. AT&T had no broadband service here until recently but every few months a Rep would call in trying to sell me fiber optic broadband even though they could not provide it. About 3 months ago a Rep from AT&T called in and she was adamant that she could...
Read full review of AT&T
This review was chosen algorithmically as the most valued customer feedback.
I live at 2285 Bald Hill Rd., Auburn, CA. Yesterday morning 11/29/21 around 10:30, I noticed about 6 or more att trucks parked along the SE corner of my property, which is surrounded by field fencing for animals. I walked over there to see them in the process of trying to place a string across a wide swath of the corner of my land. I asked them what they...
Read full review of AT&T
AT&T
-
Customer service
Customer service has been useless. Transferred around for about two hours with hold time. No one tell me why cellphone bill so high. Very Sorry I left Verizon. Hope free phone shows up soon. Everyone says I am not getting one yet salesman told me I would get (in Writing) and would take a few months to show up. Call to customer service says I will not get a free phone.
Desired outcome: Explain my bill and whether I am getting the free phone promiced
AT&T
-
AT&T burying a fiber optic cable to my home hit a water line.
11/22/2021 0830 @ 1865 Thomas Road Beaumont Texas. Crew arrived to bury our fiber optic line and hit our water line. They notified my son and assisted him to turn off water then left. I am at work and my mother in law is home bound and now with out water. I am trying to walk my son through how to fix via phone because no plumber is available. I am already out money for my son to purchase what is needed to fix. And he is unsure if he will even be able to fix it. It would be very nice if someone could contact me ASAP to advise me of my options.
Desired outcome: Send someone out to fix it or give me my options. The crew shouldn't have just left!
AT&T
-
at&t repairman damaged my sewer line
I had a backed up sewer line and called a plumber he was unable to fix it because it was in the street. I had to call the city to fix it. They told me it was damaged by at&t and fixed it but I still had to pay a large bill from the plumber even though he wasn't the one who fixed it. Since it wasn't my fault I was wondering if I could get a refund for the money I had to pay the plumber?
This review was chosen algorithmically as the most valued customer feedback.
My ACC# [protected]. I talked to Loyalty representative Jill for promotion this year and she gave me the deal $49.99 +tax. Confirmation is [protected]. But my bill now is $59.99 +tax. No one even the supervisor can help me for this issue. So, is the ATT agreement for nothing? Is that fair? the supervisor said that agreement right on that day -not now
Read full review of AT&T
This review was chosen algorithmically as the most valued customer feedback.
I have been having issues with my AT&T DSL service and I have exhausted all avenues to resolve this issue with AT&T Customer Service Representatives. https://www.att.com/support/contact-us/ 1-800-288-2020 1-855-386-4590 On October 28, 2021, I reported to AT&T that my DSL service had lost connectivity. After troubleshooting with the tech, the issue was not...
Read full review of AT&T
This review was chosen algorithmically as the most valued customer feedback.
Solicited me for a multi=line wireless plan then after the second bill (3x quote) told me I wasn't eligible for it. I even had an email from a tier 2 CSR detailing what I had signed up for and the top manager on duty when I called refused to honor it. Two months cost me about $600. Switched both internet and wireless immediately.
Read full review of AT&T
This review was chosen algorithmically as the most valued customer feedback.
My daughter (Kayla hobbins) started this account. She shortly after moved to Florida. I (her father) just kept up with the payments (because changing the account to my name was a real hassle), now that I moved myself I had to canceled this account. I told the customer support rep. to cancel this account on August 31 2021. She told me that my billing period...
Read full review of AT&T
AT&T
-
DSL internet service not working
My DSL internet service has been out since September 17th, 2021. I have had technicians here on 2 different occasions with no results. I have replaced my router and still no results. I have called the internet and service department on several occasions and keep telling me there is a network outage in the 706 area code and they are working on it. Why is it taking 2 months to fix this issue? I have to wonder, are they really trying to fix it, because I was told they are going to do away with the DSL service. DSL is my only option with AT&T because nothing else is offered in my area. This is very frustrating.
Desired outcome: Please get repaired as soon as possible.
This review was chosen algorithmically as the most valued customer feedback.
insulted my daughter, dismissed my wife as though she were not important, broke the lock on my gate, caused me to miss a dinner meeting and forced me to stand outside in the cold. Came back the next day like there wasn't any problems. I understand progress may be necessary but I should be treated with some respect (on property I thought I owned) and I...
Read full review of AT&T
AT&T
-
Wireless bill
Salesman came to my house gave me written cost for new service. Lied. No one cares. Not customer service nor salesman nor chat nor ATT STORE. Now getting notice that my fam plan discounts ending. Did not have and only wit ATT LESS THAN a month. GOING TO DROP AND GO WITH T-MOBILE. BETTER price. Will pay off phone and much better customer service than ATT
AT&T
-
Billing
Dear Sirs, I am so discouraged with ATT, I don't know where to turn. I have a package with internet, phone and TV cable and ATT raises my monthly bill, WITHOUT FAIL, each 2 to 3 months. ATT is the greediest company in this country. I call their loyality department and sometimes their agent, lowers my bill to help me, but this month, for October, the agent will not. I am a senior citizen and I simply can't afford a $194 bill. Is this legal----- can they raise a customer's monthly bill each 2 to 3 months, ROUTINELY ?
Desired outcome: Give me a lower monthly bill for EACH and EVERY month, and stop raising it.
AT&T
-
Winning award of 21st anniversary of AT&T.
Hello sir. I'm Brightmore Ruwo from Harare Zimbabwe. I was issued a Certificate award by AT&T Telecommunication Company Conforming me as the winner of the award which is worthy 1 million US Dollars. The money was temporarily deposited in Lloyds Bank account for further transaction to my account after providing documents required by Lloyds Bank whi ch include the affidavit of claims Authorization Certificate from the Supreme Court of United States. Then Mr John Stankey CEO of AT&T refered me to Alban Chambers seeking for Assistance to obtain the last document from Supreme court.

Just want to confirm, is this true or False?Please Help sir.
Email:[protected]@gmail.com

Thank you
AT&T
-
Visa Reward Cards
I ordered Internet service from AT&T in March of 2021. I was romised a $250.00 Visa Reward Card for completing my order online. I waited, called into the Customer Service Center and was told it took 3 business /billing cycles for the reward card to be sent.

I waited No reward card. Called back because I was told that my phone that I had ordered had been cancelled and I would receive my payment back. That is another long winded complaint regarding AT& T por service. While I was dealing with that issue.

I asked about the Reward card. I was told it takes a ouple of months to receive. I called today 10/22/2021 and was told that my reward card had expired because I did not go online to CLAIM it.

The young lady explained in a broken non sensical way that the customer is directed to go to the reward center and request the reward card. The customer is walked through the process to claim the reward and since it had been 75 days, the reward was CANCELLED.! I actually had spoken to the
Administrative Assistant or Assistant to the President of AT&T 3 months ago and asked her about the reward card process and why I had not gotten my reward card. Is AT&T really this inept? or are they just clueless about customer service.
Desired outcome: Give me my reward card
We are here to help
16 years' experience in successful complaint resolution
Each complaint is handled individually by highly qualified experts
Honest and unbiased reviews
Last but not least, all our services are absolutely free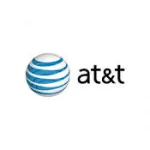 AT&T contacts