AT&T
-
Cell Phone Services
I was misled by AT&T when switching my cell phone service to them on December 2, 2021. I was told during a phone conversation with a representative that with two phone lines, and two lines for apple watches, a total of four lines, that I would pay no more than $150.00. Had I been told that the monthly bill would be closer to $250 a month, I would have gone with another company. While price is a factor here, it's more about dishonesty by the company to obtain business and then extort consumers for large amounts of money. My first bill was $168.42, which was close to the original stated amount when I signed up for services with the first representative I spoke with. I called on January 19, 2022, to verify what my monthly bill would be since I received a second bill for $300.30. I was told that was a prorated charge and the next upcoming bills would be $224 before taxes and fees. The woman I spoke to was foreign and I couldn't understand her name. I called again on January 20, 2022, to request to cancel all four lines without penalty, as I had been a customer for just over a month and was misled into buying their product. I also stated that I am allergic to nickel, and I am unable to wear or use one of the apple watches on the account. I was told by Tamara that because it was past 14 days, I was unable to return any of the product and if I cancelled, I would be charged almost $2, 000. This is unacceptable as a consumer with options. This is not buyer's remorse; I am a consumer disgusted with the way a large corporation takes advantage to hook customers into a false idea of what they will be charged for services and then attempts to keep the customer by charging exorbitant fees. I am requesting assistance with cancelling all four lines with no penalty. I am willing to return all equipment I have.
Desired outcome: No charge to cancel
AT&T
-
Internet service
I ordered internet on January 16 and they were suppose to put it in on January 21 between 2-4pm. I called att 3 times today and all I got was the run around. They said each time the order was not completed. But yet they sent me email twice confirming the Order and time of the installation. This what I call very sorry business practice and lies . Is this the way you do business with your clients? One angry customer
Desired outcome: I sure would like some feedback if you have the guts .
AT&T
-
Billing and technical support
In August, I left Verizon and went to AT&T for better coverage in my neighborhood. After changing to AT&T, I have had to call them every month to have a bill corrected. Corrections range from services added that I did not order, unlimited text messaging being changed to pay per text and higher tiered plans being added that I did not sign up for.

In addition, I have spent numerous hours on tech support to fix phones that would not send or receive (I have 5 phones). This has occurred 5 time in the 6 months I've been with AT&T. The tech support people can never tell me why these problems reoccur. They will never put a supervisor on the line and frequently transfer to a number with a full mailbox. On time, I was transferred to Direct TV for a phone issue. I cannot leave my plan, as I traded 2 phones in on my account and am stuck for 3 years. Otherwise, I would go back to Verizon.
Desired outcome: I really don't know what can be done except arbitration.
This review was chosen algorithmically as the most valued customer feedback.
I called August 14, 2021 for a service call because my Direct TV service was not working. The gentleman told me that repair could not come soon enough so I asked for my service to be canceled. I specifically remember the call because I had guests that weekend and did not want to not have TV for them to watch. I thought my service had been canceled and...
Read full review
AT&T
-
Cell Phone7088604502
Cancelled cell phone service about 6 weeks ago; went with another provider.
Received a bill for 79.19 last month, while surprised I thought maybe it was tying up whatever so I let it go. Yesterday 1/15 I got an email again stating that they are withdrawing another $79.19 by auto pay . . . I called and talked with 3 different reps all of which passed it on to someone else. Finally I talked with a John in charge, who also stated I needed to provide some pin #. Of course after so many years I had no clue so I gave my SS # which was not good enough. They stated they could not "identify" me without this pin #. I cannot get on the website any more as it states I have No account and now I am told I need to go into a store . . . really? You have my name, birthdate, social, email and that is not good enough ID? I want my money refunded and the bogus charges to stop! [email protected]
AT&T
-
Billing
Can you imagine a billion-dollar company stealing from the average American? You may think that's absured, but it is actually truth!
Take my case for example. We've been ATT customers since 2012. And not because their service is great, but for the simple reason that they were the only ones who had better coverage in our area. For the most part their service was good, with the occasional hiccups. I hated calling their customer service line, not so much because of their agents, but because it takes at least an hour before you can actually speak to a human. And then you get transferred from one agent to another and you have to re-tell your issue over and over again. It drains you!
When we moved to CA, I decided to avail of the "move with ATT" service. It was great! No having to redo your passwords, etc. everything worked as it was from the previous state we lived in. Because of a discount, I enrolled in their auto-pay. After a year in CA, we moved to FL. This time, I did not avail of the "move with ATT" because I wasn't sure which provider had better services in FL. Our account in CA, which was under my husband's name was cancelled/terminated in July of 2020.
When we arrived in FL in Aug of 2020, based on the reviews, it seemed like Xfinity had the upper hand in our area, but I decided to go with ATT again because they were familiar to me, and I once again availed of their auto-pay incentive.
In November of 2020, a glitch or something must have happened to ATT systems, and unbeknownst to us, our account in CA that was terminated got re-activated. ATT started charging us $79.99/month for the CA account that was cancelled.
We had no idea that our old account got re-activated and started charging $79.99/month because when I checked my ATT accounts online, it only showed the active accounts we have, which are now under my name. The $79.99 charge was nowhere to be found. ATT kept charging us $79.99 up until August of 2021, almost a year after, when I noticed on my bank statement that our ATT charge went up to $121. I then checked my ATT online account to see what the charge increase was all about, only to find that there was no charge of $121 on my account.
I called ATT multiple times (within a few months) as we tried to resolve where the charges were coming from, and the solution that most of the agents gave me was to call my bank and ask them what the charge was. My bank statement clearly says that it is an ATT charge, and I filed for fraud charges with the bank. The bank issued a new card to stop the fraud charges, but not until after three $121 charges on my old credit card.
I then checked my bank statement for all ATT charges and that's when I noticed that ATT had been charging me $79.99 a month since November of 2020, 9 charges for $79.99 and three charges of $121. I tried to settle it with my bank but I was told that these were legitimate charges since I provided my card number to ATT.
It took more calls to ATT to try and figure out where the charges were coming from until one agent from India asked if I had a previous ATT account. I informed her that we had one in CA, but she was not able to locate that account. And that's when I remembered that our CA account was under my husband's name. She did a search and she found the re-activated account under my husband's name. So, she cancelled it and gave me credit of one $79.99 and one $121. About this time, with the multiple calls to my bank and ATT and the very long wait just to be able to speak to a human, you can probably imagine my frustration! Sure, the total charges are only a little over $1000 and may be pocket change for a billion dollar company, but that is my hard-earned money! I was told that she could not credit back all the charges because it had been more than 90 days that the charges were incurred. She did say however that she would escalate it to her superiors so they can check if they can credit back all the money that ATT stole from us! It's been two months and I still haven't heard from them.
I have called ATT a few times after that, but it's just frustrating that I have to re-tell my issue again and again, and going back to the fact that they can't find the $79.99 charges on my account. I was told that the Indian agent who discovered my account and terminated it had a note on there of the charges, but she did not note the account number of the terminated CA account, so now there is no way to track that account because I was told they could not search terminated accounts by name. What a bunch of bull crap! Obvious to say, we switched to Xfinity.
Honestly, I have given up hope that ATT will return our money back.
How many other ATT customers were affected during that "system glitch" which re-activated terminated accounts? Also, think of other billion- or million-dollar companies that do auto-charge, such as Amazon. Think of the older people who now have dementia and can no longer track the auto-charges on their accounts. Think of the folks who died but their credit cards are still being auto-charged.
And that is the harsh reality of how billion-dollar companies steal from you and me!
This review was chosen algorithmically as the most valued customer feedback.
Date of incident: start on 1/11/2021 and ongoing On or around 1/11/22 I tried to reset my AT&T email password from my PC. I was asked 2 security questions. I answered them correctly and was prompted to enter my new password. I did and hit enter. Nothing happened. I waited and hit enter again. Nothing. I closed my Edge browser and tried Chrome with the same...
Read full review
This review was chosen algorithmically as the most valued customer feedback.
On October of 2021 I was offered a rewards card on line for service which I acquired. I called the rewards center about two week after installation and they said it was too soon and to call back. I called back on 1/11/2022 and got nowhere. Both the rewards center and customer service has no info on this. After spending 2 hours and 6 transfers back and forth...
Read full review
This review was chosen algorithmically as the most valued customer feedback.
AT&T is a scamming company. Americans if you care about your credit please stay away from this company! AT&T, Uverse, Direct TV. I was a good customer and paid everything on time. I had Wifi with them and I was not satisfied because it barely ever worked so I decided to cancel and go with Cox cable. I turned in the equipment and paid my last bill. From my...
Read full review
This review was chosen algorithmically as the most valued customer feedback.
Frank E. Thomas 374 Wallace Road Jackson, Tennessee 38305 01/07/2022 Dear ATT: My name is Frank E. Thomas. I phone number is 713-661-0622. I have been with the company for over 40 years. My end e-mail is bellsouth.net. This will let you know how long I have been with the company. I have 4 cell phones, 5 digital home phones, Uverse Service, Fax, 4...
Read full review
AT&T
-
Offshore India networking technical support has shut down my phone for almost a month
I purchased a new iPhone in November 2021 and it is now January 2022 and I cannot receive inbound calls since December 19 of 2021. I had numerous issues, countless issues with my upgrade and I believe that somebody in the India customer support center has done something to the networking related to my cell phone so that I am not able to receive inbound calls over a month later. Tampering with my phone is a federal offense. Please text me and I will call you back. Reita Sikka 703 943 6654
Desired outcome: Free iPhone, free one year of cell phone service
AT&T
-
U-verse
On 12/30/31, I lost TV reception and called AT&T. A repair person was scheduled for 12/31/31 between 4 p.m. and 8 p.m. The repair arrived early between 1 and 2 p.m. on the 31st. He was here over two hours and failed restore reception before having to leave. I'm paying AT&T $149/month for zero TV reception! Worse, they never call to learn whether their repair person restored my TV reception which he did not.
P.S. I've been a long time AT&T customer and always have paid my bills on time
Desired outcome: Restoring TV reception
AT&T
-
Wrong payment card used
have been a At&t customer for many years, and recently a payment failed to go through from my checking account because they were attempting to charge payment to a old card account that had been updated in their system, but they tried to get payment from the wrong card .
Rather than contact me by email or phone to notify me about the issue, they waited until the following month and charged me a failed attempt fee even though I had called them to confirm whether the payment had been processed and they incated that there were no out siding payments due.

This is the very snake type behaviour that customers contend with with companies like AT&T. Anything that they can do to get extra money from customers.
Desired outcome: Stop being bloodsuckers
AT&T
-
Customer service
No u verse signal for 2 days. I have called at least 6 times. I have been insulted and hung up on. I have tried to complain at different site only to get the message that my password is not recognized. This for my land line. I was told that u verse would no longer be available. Previously I was told that called on my TV was no longer available. If not resolved I will complain to the BBB or local stations

Smith Vickers
708-335-0592 (3317)
[email protected]
AT&T
-
Wireless phone
So because they are upgrading to 5 g towers, they are turning off our phones and telling us we have to buy their phones at their prices. I cant afford them, the costumer service sucks, the told me if I dont like it go find another carrier. Wow good customer service. I am a long time customer and I pay every month on time. This the way they treat their good customers.
I am so over them, its time to be a loyal paying customer to another carrier.
I feel no phone is worth 800 and up. I will get a track phone first.
AT&T
-
U-Verse Equipment
U-Verse Equipment Acc #295448607
I never had U-Verse and have no idea what you are talking about.
I moved from 30 St Sebastian Ln, Cullman, Al 35057 to 336 Jonesboro Cir, Columbiana, Al 35051 in June 2021. I talked with a representative by phone about getting ATT TV at that time. He ordered it and the box was sent up my previous address. His name was Kenyatta 205-613-0720. I had to talk to him several times before this mess was straightened out and I received my ATT TV equipment. My ATT Equipment was returned shortly after that because we were not happy with the service. After that I started receiving these letters about U-Verse equipment. I never had U-Verse.
Thank you
Shirley Froberg
Desired outcome: Stop sending letters
AT&T
-
Unknown charge
Hello. I noticed a charge for 56.86 from vesta att. I would like to dispute that charge because I didn't make that purchase. I have no att phone I use spectrum. I've never been aware of vesta until I've seen it charge my card. Can we please get this resolved because I need all of my money for bills. Thank you so much. And sorry for being a bother….
AT&T
-
E-Mail Support Not able to acess E-Mail
12/12 /2021 AT&T is useless been on the phone all day and they have no one smart enough to correct the problem on line.Might be time to look for a company that can support their clients.They are sending info. on the correction by snail mail so much for their high speed.The first tech could not speak english.The 2nd tech was in Europe.I ask to be transfered to a State Side tech then ask to speak to a supervisor and that did not happen.Stated it could be 5 to 30 days before the problem could be correted,
Desired outcome: Send correction to another E-Mail address rather than use snail mail.
AT&T
-
Wireless Phone non competitive pricing
12-3-2021 approx time 4:30 pm, I have just spoken with the AT&T Customer Service agent, Daniel in Texas. Very knowledgeable and friendly individual, but he was unable to match T-Mobile's unlimited plan (Text, Data, and Talk) for ages 55 and up plus free phone. I understand business' need to make money. Yet, he did inform me that AT&T has a similar plan for Florida only for 55 and up ages. If this is the case than AT&T doesn't understand the demographics of Senior citizens, such as myself (71) and wife (70) in Georgia. A program that is available only in Florida may constitute a "Bait and Switch" scenario as only Florida residents can use it and especially if a Florida resident moved but retained the Florida number in another state and still paid the same as a Florida resident. Please review your policy as I will be leaving you company ASAP! If this policy exists than AT&T won't be around much longer. My phone number is 412-401-8288 Art Venzin
Desired outcome: Be competitive or lose business.
AT&T
-
Rewards cards
Approximately 18 months ago I switched my cell phone service from Sprint to ATT. At the time of the switch my salesperson told me that I would receive a $200.00 gift card for each phone that i was turning in. I turned in two and did receive two gift cards for a total of $400.00. What he failed to tell me was that I had only six months to use these cards. Normally a gift card does not expire. Weeks after receiving the cards I searched for them one day to make a purchase at my local grocery store. Unable to find them I came to the conclusion that they were accidentally thrown in the trash. This week, I did find them in my nightstand. I then called to make sure that they were still that they were activated and ready to use. Thats when I found out that they had expired after six months of their issue date. I am a disabled vet and $400.00 is a great deal on money for me. What i am asking is that you re issue these cards...as i have stated, I was never told that I had only a short time to use them. Your records will show that neither of these cards were ever used. I am inclosing the card numbers. This situation is not completely my fault.
card # 4099 7500 5742 7381 (129) card# 4099 7500 0270 1518 (209)
I am a loyal customer; I pay my bill on time please consider my request.
Kenneth Guillory
We are here to help
16 years' experience in successful complaint resolution
Each complaint is handled individually by highly qualified experts
Honest and unbiased reviews
Last but not least, all our services are absolutely free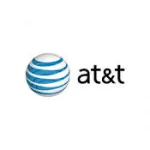 AT&T contacts