Overview of AT&T customer experience
AT&T has been receiving numerous complaints from its customers. The most common issues include poor customer service, billing errors, and unreliable network coverage. Customers have reported long wait times on the phone and unhelpful representatives. Billing errors have resulted in overcharges and incorrect fees. The network coverage has been reported to be spotty and unreliable, causing dropped calls and slow internet speeds. Overall, AT&T has been failing to meet the expectations of its customers, resulting in a negative experience.
Newest AT&T complaints
Internet Help
Today, 4/16/2023, I called AT&T concerning not being able to log on to my email account. The first person I spoke to couldn't even get my telephone number correct after repeating it THREE times. Then I tell him the error code that I had received when I tried to log on. Then he places me on hold and I wait, and wait!

Then DRIECTV comes on the line and I till her that I was transferred by AT&T and I'm NOT having problems with them. She was very nice and transferred me back to AT&T and the third person was trying to talk to me concerning DIRECTV and NOT ABOUT MY PROBLEM ABOUT LOGGING INTO MY EMAIL ACCOUNT. The first and third person I talked to apparently had a difficult time UNDERSTANDING ENGLISH. AT&T needs to STOP hiring these people from different countries. All I've done is wasted my precious time getting NO RESULT to my problem! Needless to say I'm upset with AT&T.
Desired outcome: I'd appreciate a response!!!!!
Services not used
Billing goes from and to 13th of each month. I cancelled cell phone service 3/19/23 for two cell phones. Requested pro rated bill since the only use of ATT service was 6 days of the 31 days charged. Was told due to contract I signed there was no pro rate for cell phones. I never signed anything in 2004 for services for our 2 cell phones. I personally pro rated my bill in the amount of $23.82 for the 6 days of service. This amount was for the whole bill of $121.93. I was given a $30. discount but did not include that in my pro rate. I pro rated for the entire amount. Sent a letter of explanation, along with my payment of $23.82, and asked for a copy of the contract that I was supposed to have signed, which I didn't. Stated how I couldn't understand why one should be expected to pay for 25 days of service that they were not nor would not be using. Further stating that, to me, big business was rampant with greed. Instead of a reply I see on line that I am passed due on payment of $67.80. This would be the balance of the original bill minus the $30 discount and minus my payment of $23.82. If I had a roofer come out to put a new roof on my home and was told, "Pay me now and I'll put the new roof on later", then he just wouldn't be paid until the work was finished. AT&T's work was finished at 11:59 pm on 3/19/23, not 4/13/23. Following is letter sent with name and phone numbers deleted, as requested re: personal info:

March 29, 2023

Prior Acct.#: [protected]

To whom it may concern:

I canceled the phone number of 314- as of 3/12/23 that I used to get on line and in doing so the CSR (customer service rep) told me that it would be effective next day, 3/13/23 since that was the last day of the billing I had already paid for, received by you 3/7/23 and I was fine with that.

In waiting for the bill for our other two (2) cell phones, which the CSR referred to as "Air" phones I found the bill to be $121.93. Again I called and the CSR told me, basically, I was paying $72.75 for the privilege of using our air phones plus the $24.48 per phone. Unhappy with this we got new service elsewhere and I called ATT on 3/19/23 to cancel our other two (2) phones, which had already been canceled when our phone numbers were transferred from ATT to the new provider.

In this call I let the CSR know I would wait for the pro-rated bill to pay my balance and was informed their would be no pro-rated bill on cancellations of Air Phones. Furthermore it was in the contract I signed.

First off I signed no contract for our cell phones. Have had our phones since 2004 and no where did we sign any contract to be billed a month ahead of time for the usage of our phones. I explained this to the CSR, nicely, and told her I would pro-rate the bill myself and that was the amount I would send in.

Eventually she stated, and did so, gave me a $30.00 discount. How nice of her since I didn't owe that much anyway. If I were to accept the discount, with my pro-rated bill, I would owe ATT nothing.

Have no idea, when we used only six (6) days of service, why it is expected that we pay for 25 days of service that isn't nor will be used by us.

It seems big business just can't get enough even when it is not due them. Greed is really rampant.

I have taken the full bill amount of $121.93 we have been billed for the 31 days not yet nor that will be used, instead of the $30.00 discount leaving the bill you have stated of $91.93 on line for those 31 days, and have pro-rated it to be as follows:

$121.93 divided by 31 days = $3.9332 a day.

If broken down further it is:

$72.75 your CSR stated as Service Plan when I told her it was a "being on line fee" as it clearly states Group 2 24 GB with Rollover Date. Regardless:

$72.75 divided by 31 days = $2.346 ($2.35)

$25.00 divided by 31 days = $ . 806 ($ . 81) 314-

$25.00 divided by 31 days = $ . 806 ($ . 81) 314-

$3.97 X 6 days = $23.82

Since taxes were already added into the bill you are still getting more than deserved since the full 31 day service was not used but taxed for.

We are 77 and 76 years old. Yes, old, not young with health issues trying to live on a very small fixed income while having to pay health insurance because social security isn't enough and without it medical takes whatever else you have, where everything goes up but the pay. If you care to look back you will see how long ago we had to give up our one real entertainment, besides regular TV, Direct TV, due to needing to cut costs. It's a shame as we can't go out to eat, lord knows no theater movies are ever in reach. So far we don't have to choose between eating or staying warm but I see that coming eventually too if we should live so long.

Please send me the contract with my signature on it your CSR said we were under. Would love to see it.

Please accept this payment as "In Full". I am not trying to mess over anyone and not wanting to get messed over myself either.

Enclosed is our check for the pro-rated amount of $23.82.

Sincerely,
Desired outcome: For my check of $23.82 to be accepted as payment-in-full for their services rendered from 3/14/23 to 3/19/23 for two (2) cell phones and yes I would like a response of acceptance of this.
Internet and home phone line
Hi: I have continued internet and home line service problems since 2022. Every time it rains, the wind blows or it snows, my service goes out. On January 24, 2023, techs came out to repair my internet and phone line. The techs were unable to resolve the issue. They unplugged my printer/fax machine and told me that was what they could do. I was charged a dispatch fee of $99. My service still goes in and out continuously. I work from home which causes constant problems. I need the internet to do my job and for my daughter to do school work. I have extenders and new modems, but it never helps. I am afraid to have anyone come back inside my home because AT&T will charge me again and still not resolve the problem. Just this week I was unable to call out with my home line. I have a serious illness and I need service. Service issues also are needed for others neighbors in my community. You can see the history of my issues on my account. I would like for AT&T to refund the $99 dispatch fee and credit my account for each time my service has gone out of 50%. AT&T is hard to contact when I call or chat. Reps have hung up on me or denied providing service or assistance. I would like to request a refund of the $99 dispatch fees since they have not resolved the issue. I would also like a 50% credit off my bill for each time my service was out. I would like to be able to use my home phone line with a dial phone to call when power is out so that I can call in case of emergency because of my health issues.
Desired outcome: I would like to request a refund of the $99 dispatch fees since they have not resolved the issue. I would also like a 50% credit off my bill for each time my service was out.
ATT Fiber 1G Internet Service
This has been an ongoing problem for six months now. I have called the support center multiple times, had my system monitored by ATT Tier 3 over a 72 hour period, I have had the Router and ONT replaced and purchased and installed (on ATTs recommendation) wireless extenders, Technicians have been on site to troubleshoot but the problem still exists.

Wireless signals / ethernet connectivity drops all the time.

TV's which are connected via ethernet off the extenders buffer all the time.

FTH indicates a good signal and DL/UL speeds. Inside the home the wiring is fine. No issues identified by techs.

No one can identify the problem and because I work from home full time, this irregular and constant disruption is aggravating. Never had this problem with other providers.
Desired outcome: I want my system to work as it should. If not I want a 50 percent credit on my bill for the last six months and continuing, No service fees until ATT can resolve this problem.
UPDATE: I queried the neighbors who are also ATT customers and the responses I received all indicated that the interruptions and performance issues is common among other ATT Customers. Suggest that ATT send a technical team to our neighborhood and evaluate the FTN service. I seems unusual that many are experiencing the same performance issues.
Telephone
I purchased a phone from a gentleman at sam's club from at&t and I asked to keep my old number and he said , yes I would and after all said and done I was charged a large amount of money and I was also pressered to pay 650.00 that was not credit to the bill.and didn't keep the same number , so now this company Sunrise Credit Services , Inc is contacting me telling me that I owe $3092.33 Account # [protected] SCS Account # [protected] , I feel that I was taken advantage of because I can't read.
Desired outcome: I would like for them to resolve this because I was taken advantage of and they took my phone and money and I still owe money
Bill not pro rated
My direct TV ended 3/22/23. I returned the equipment.

I received a final bill of $69.95 for my internet. My bill goes from Feb. 22 to March 22. I called AT&T billing and I was told to wait for the final bill. It will be prorated. I received the final bill for $69.95. I called AT&T spoke to a lady by the name of Brooklyn and she put Mike the manager on the line and he said he would not prorate the bill and I owed $69.95. I told him it was not fair and I would not pay.
Desired outcome: prorate the Freaking bill
Telephone line
A service agent came into my yard and cut my phone line instead of my neighbor, where he was supposed to be. Since I do not have an AT&T phone I don't care about the line, except that he left a long wire hanging off the back of my house. Since I don't live in the ghetto or have a house that looks like it belongs in the ghetto I want it cut back to a shorter unnoticeable length
Desired outcome: I want the line cut back about 16 inches, which would be about 2 inches from the bracket.
Horrible Company
I was offered a special price after I signed with ACP Program. However, AT&T has been having issues with their automated system, and is not getting paid. So, I received an email every month indicating payment was not received and charge me a late fee. Every month I have been visiting the website and calling to figure it out, but they were unable to solve the problem and kept charging me a late fee, when it is only their own fault.

So, instead of paying the low fee established by the ACP, now I have to pay like $20 more every month!

FURTHERMORE, I tried to login here and it is not allowing me. I requested to reset my password, but I never got the link to reset my password.
Desired outcome: Refund the money they took from me and fix the problem, so the automated payments can be reestablished again, so I don't have to pay every month as I am doing now.
Customer service sucks
My company has been with AT&T for about seven years now. I don't know how much longer we will be with them. My phone stopped working Saturday afternoon March 25,2023. I went into the store today 3/27/23. They couldn't help me. Told me to file a claim online. I did that. after I file I was told to call the claim number I was passed around to eight different people. The ninth time they went to transfer me to someone else they hung up on them. on the phone with them for two hours and 14 mins. I called back to the gentleman that I didn't want to be transferred to anyone I just wanted a supervisor. I got transferred 3 more times and told I had to go into an AT&T store. I left work drove two hours to Provo closes store. The Ashley the lady at the store told me she couldn't do anything for me. That I had to call the help line I told her I wasn't leaving until I got an answer about my phone. She told me I had to go to UbreakIfixit store in Orem so I did he told me that it was most likely the motherboard in my phone. That I need to call AT&T back and have them send me a replacement so I drove two hours back home. I can't call AT&T tonight because who in there right mine has an landline anymore. My husband is on the road driving truck. I run the business so customer has been able to get a hold of our company for the last three days.
Desired outcome: To have a working phone and If it is not fixed in the next 24 hours. I'm taken my 7 line and going to version at less if I go there they have a working store where I live and don't have to drive two hours to get nothing done.
Direct TV
I terminated my Direct TV service on March 26 one day before my contract

ended per my contract ended . I called Direct TV and the agent told me the

early termination would cost me $234.54 for the termination fee, but instead

At&t charged me $254.40.

My account number is [protected].

I never agree to extend my contract with them.

I am ok to pay$ 4234.54, but not $254.40.

Thank you,

Ella Cohoon

Email is

[protected]@bellsouth.net

[protected]
Desired outcome: I want to pay only $234.54 fee.
Prepaid wireless
My husband and I are senior retirees. Since 2012, we have had AT&T Go Phones because they only cost us $10.00 each per month. We were upset when AT&T recently bumped up their per minute charge from $0.10 to $0.35. But now we've filed a complaint with the FCC because over the past two years we have begun gettting robotexts. Since January the frequency of the robotexts has shot up, to where we now receive one to two of them daily. The robotexts often come in the middle of the night, disrupting our sleep.

The problem lies in the fact that AT&T does not offer any recourse to block the robotexts for flip phone users, and we are being charged $0.20 for every one of these texts. Regardless of where the texts originate, AT&T is complicit in forcibly enabling and charging for these unwanted texts. This is harrassment, elder abuse and extortion.
Desired outcome: Refund for all robotexts, and STOP THEM.
IPhone return/theft
Last Octobrr I ordered an iPhone 14 from the AT&T store in Vero Beach. The wrong color arrived and the store manager agree to return it and order the right color. The correct color arrived and I bought it. A month later I got a notice that the phone had not been returned. I went to the store and the sales people found the phone still in the back and was informed the store manager had left. The salesman promised to have the new manager return the phone. I returned to the store and was assured by the salesman that the phone had been returned. I requested they email the shipping records. I received nothing. Shortly thereafter I got a message that the phone had not been returned. I again returned to the store and asked to speak to the now third manager. The manager apparently quickly left. Further request to meet the manager or have him call me were refused. I tried using the corporate customer service line but again could not get a manager talk to me. I was then informed that I must pay almost a thousand dollars for the missing phone or would have my service disconnected and the account referred to collection agencies and all credit bureaus. The now fourth manager at the AT&T store refused to talk to me as did the customer support line. All this despite the fact that the salesman still work in the store and confirm I never had the phone and that the store committed to return it.
Desired outcome: Refund of the cost of phone
Fiber (internet, TV and phone)
AT&T rolled out fiber, and forced me to switch by turning off copper. The switch took place around June 2022. AT&T promised 300Mbps for same price but, reneged on that promise. I got somewhere between 1 and 30Mbps with fiber, versus a reliable 33Mbps with copper. Fiber stops working for periods of about 2 hours, and AT&T says they know, nothing can be done about it. For about a week now, we never know when it's up, or down, and how long before it works again. AT&T says they know but, do not know when it will be fixed, or if. I have heard may excuses, one them being "too many people switching to fiber". Well, if AT&T did not force people to change, many would not. No credit for time down, nor a reliable service to work from home. Fiber is worse than copper and, according to AT&T, there is no going back.
Desired outcome: Allow customers to hook back up to reliable copper. Keep promises made to customers. Fix issues with fibers so future suckers can rely on the service.
Phone lines
I had four phone lines and then one fax line. I moved five blocks and was told I could keep my numbers a lie.

I had crossed a street one block from the office,, then four more blocks.

Then I was hoodwinked into the fiber, which I told the woman five times NO I didn't want and could not use the thread from past experience. As it turned out, she still put an order in. For two weeks, my lines were down and lost over 15,000 in sales. I eventually got hold of her. She apologized ,and said it was her first week, if true or not, not my responsibility. Finally found out she lied again she was the oldest employee of over 20 years.The reason she destroyed us ?was for a contest. So the four lines I then had to pay extra for sem card to go to pod lines which now was a additional 200.00 a month.The Fax line I disconnected and replaced with a completely different fax line.We have now found out the entire time you have been charging for the fax line that was disconnected the entire time and never could or would be used in your records you can even see the fax line that we switched to.We have talked to a Laticha a Connie a Dawn several people in India and Philipines

Have been countless time they were going to reimburse us for the fraugelient monies a line that was never installed everytime its a hour wait then transferred to 2 - 3 other extensions then another hour
Desired outcome: Want the money back that you scammed us
Cell phone service
A salesman from AT&T reached out to my husband to see if we would be interested in switching our cell service. That salesman used to work with my husband as a salesman for Charter/Spectrum. He told my husband that they had a really good promotion going to try and build up their customer base because they had lost so many customers due to bad service. He said they had spent a couple of years putting up hundreds of towers to improve their service but were struggling to get customers back, so they were running a huge promotion. That promotion included a free cell phone with qualifying trade in and $340 per line in service discounts and $10/line discount if you sign up for autopay. We were sent a sample phone to try for a cpl of weeks to see how the service was. We did have a few problems, but we were told that towers were going up in those areas to improve service. The phones that we qualified for were dependent on the trade in phones. We gave him our list of current phones and he checked on trade in values and 4 of our 5 phones qualified for top trade-in's on iphone or samsung phones and one qualified for a lesser quality phone. We decided to accept the offer. He also gave me a good deal on phone service for my business but after several weeks, we had to cancel becuz the service was so bad we were losing calls or couldn't hear the customers or visa versa. He desperately tried to work out the problems but his bosses said it was our building becuz it was wireless. We were allowed to return the phone and cancel my business but kept the cell phones. He told us our 1st cpl of bills would be really high until the other phones were received. After that our bill would be around $195 with all fees and we would get the credit for the phones returned and charges on our previous bills and our promotions. After 25 months of service, we never had a correct bill and had to fight for any credits. We did receive some credits but were always overcharged so those credits didn't balance out. Since my husband works for Spectrum, they started offering a really good deal to their employees. We wanted to switch but AT&T told us we had to pay off our phones (that were supposed to be free) before we could switch, and they would release our numbers. After 25 months, I still had to pay over $600 to get the phones paid off that were supposed to be free in the 1st place. I paid them off and we switched to Spectrum and cancelled our acct with at&t in early Dec. 2022. They billed us $84 in January was for the few days charges since we did not disconnect on the billing date. Next thing I know, I got a charge on my acct a cpl of months later for over $164. I contacted them and they said it was for our last month of service. I realized I had closed the acct but forgot to remove the autopay acct. I went to the bank and stopped payment on that charge. Of course, the guy we originally worked with has left the company, but we have communicated with him and have most of our emails including the one where he said he had to check on the qualification of the trade-in phones and then the email stating what we qualified for. They have had several people in that position since so every time we tried to get our bill figured out, no one could figure out what to do. Even when they would give us a credit, they were still over charging us on every bill. Eventually they told us the guy that signed us up must have lied to us and some of our phones did not qualify & we have emails but no signed contract with the specific details of the promotion. We know other families that signed up with the same promotions before we did. One of those families has never received a bill in 2-1/2 yrs and yet we were over charged. They kept kicking us off autopay when we got a credit which added the extra $10/line charge and our bill was always around $150 instead of $195 plus we never got all of our credits. After hours of itemizing every single bill and what they charged us and what the bills should have been, I estimated that they still owed us around $475 BEFORE we paid $632.59 to pay off our free phones after 25 months of service. They just sent a letter stating that they are cancelling our account for a past due balance of $164.61 & they will send us to collection if they do not receive the payment. We already cancelled the account in early Dec. 2022 and paid our final bill of $84+ in January 2023.
Desired outcome: Will settle for having the final bill dropped that they are still trying to charge us for but feel we deserve what we signed up for. The guy that signed us up did not lie to us and would not lie to us
Pompano Beach AT&T Store on Federal Hwy Wireless help
I use AOL for my email, and it keeps getting deleted from my phone. The last 3 times this store fixed it in minutes. Today they looked at it for about 5 minutes, handed it back and said you need a new phone. I then took it to my 9 year old neighbor, gave him my password, he had the mail working in less than a minute.

I don't know if the store changed ownership, but I will never go there again.

Edwin F. Wheeler

2736 NE 12 St

Pompano Beach, Fl. 33062

[protected]

[protected]

[protected]@aol.com
Wifi
We have been having problems with the WiFi for ever . It is virtually stand still . Has a tech come out to day to fix it. . But since we are not ready for broadband and we can only use an 18 machine we have to suffer . That is not right we pay good money to have the same service as everyone else so you are screwing us . Charging 99 was Ludacris. The problem was not fixed and Bering one of your oldest customers we are probably going to jump ship unless something is done .
Desired outcome: Fix the issue
Landline
Service in Los Angeles area (Westchester, CA) has been out since at least January 8th, 2023, likely before that. I called the service center and was told there is a known issue with a main service cable and they are hoping to resolve it by Jan 21st. Called again Feb 3rd, told they are still working on it and hope to have service restored by Feb 8th and I would need to call customer service regarding a refund once the service is restored... Oh and no ticket was written for the previous call so when I ask for the credit I likely won't get one for non existing service prior to the Feb 3rd call. Feb 8, still no service, and listened to the customer service rep lecture me how at some point they will just be cancelling land lines altogether because they have invested in the latest technology and they have all these great packages for digital services.

The only reason I'm with AT&T to begin with is because they own the landline service in my area. If land lines are cancelled, then I most definitely will not be using AT&T for any service what so ever.
Desired outcome: Legitimate time frame of service restoration, and full refund for paid for non existent service they absolutely know their clients didn't have regardless of a service ticket existing or not.
Cell Phone
On January 18, 2023, I spoke with several representatives, including Chris from the Loyalty Department. I was informed that I have been paying for a third phone line since March 2020 that was added to my account at the AT&T store in Bay Ridge Brooklyn. I said the salesperson at the store told me by adding a third line I would save money monthly and would pay only $10 for the added line.

On January 18, 2023, however, I was told I have in fact been paying almost $55 more per month for a line I never used and a phone I never received. At that time, I was told my monthly statement would reflect an immediate deduction immediately. I was texted case # 0001 that day, and told AT&T would contact me "by undefined." rate, I am furious with the neglectful and unacceptable way I have been treated.
Desired outcome: The "phantom" line removed permanently, with no cost passed on to me. Additionally, I want a credit awarded for the almost three years I have been charged for this "phantom" line.
AT&T U-verse
I have been loyal to AT&T forever but now they removed two channels from my U-verse (first OANN and now NewsMax), and immediately after removing NewsMax, raised the cost of my U-verse by $16.70 per month.

We are not allowed to actually choose the channels we want but we are charged more when those we actually wanted are removed? Since they were two of my mainly watched channels I am not a happy customer.

In the real world, when something is taken away, it usually is cause to lower costs, not raise them.

AT&T has become totalitarian in their treatment of customers.
Desired outcome: Restore said channels and remove increased non-mandatory billing increase.
Collect Your Trust Badge
Be recognized for outstanding customer service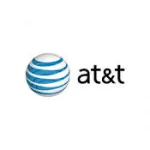 AT&T

contacts
We are here to help
19 years' experience in successful complaint resolution
Each complaint is handled individually by highly qualified experts
Honest and unbiased reviews
Last but not least, all our services are absolutely free