Overview of AT&T customer experience
AT&T has been receiving numerous complaints from its customers. The most common issues include poor customer service, billing errors, and unreliable network coverage. Customers have reported long wait times on the phone and unhelpful representatives. Billing errors have resulted in overcharges and incorrect fees. The network coverage has been reported to be spotty and unreliable, causing dropped calls and slow internet speeds. Overall, AT&T has been failing to meet the expectations of its customers, resulting in a negative experience.
Newest AT&T complaints
AT&T/Direct TV: Corporate Bullies or Exploiters of the Elderly?
Have you ever felt like you were being bullied by a company? Well, that's how I feel about AT&T's Direct TV unit. I'm not the only one who feels this way, right? I mean, they're trying to make me pay for a service I didn't even receive. It's only $82, but if you multiply that by all the other victims, it's a lot of money. I wonder if this is considered exploitation of the elderly?

I've been an AT&T customer since 1981, which is 37 years! I've never missed a payment and have used their services for my house phone, wireless phone, internet, and TV. I've even purchased many AT&T phones. You could say I've been a loyal customer. But what's my reward for such loyalty? AT&T is ruining my credit rating over $82. It's like they want to show me who's boss.

Besides being greedy corporate pigs, there's more to this story. My husband and I were moving to a new home 30 miles away, so we called AT&T/Direct TV to cancel our TV and internet accounts. We received confirmation of cancellation and were told to take our receivers, modem, remotes, and large and small Genie boxes with us. We were assured that Direct TV was available in our new condo building, and a technician was scheduled to come out on March 29th to set up our TV.

I drove 35 miles to wait for the technician, but he never showed up. After calling several times, I was told that the technician showed up at our old address. We rescheduled for March 31st, and I drove 70 miles round trip to wait again. But the technician never showed up. When I called to find out why, they asked if I could be there on April 1st (April Fools' Day) from 12pm-4pm.

The technician finally showed up on April 1st, but after 5 minutes, he told me that he couldn't connect me to Direct TV because our side of the building didn't have line of sight to their satellite dish. He told me to send back the Genies and remotes, and I did so on April 4th via FedEx. I have all the receipts and confirmations.

But AT&T/Direct TV still sent this debt to a collection agency without even verifying if it was a valid claim. They even sent me a letter saying that this may seriously affect my credit rating. This is bullying, and it makes me nauseous.

It's clear that AT&T/Direct TV only cares about money, no matter who they hurt in the process. It's run by exceedingly greedy corporate executives. Nice job, AT&T/Direct TV directors. Are you feeling good now? Your day is coming!
AT&T's Poor Customer Service: A Frustrating Experience
In the late summer of 2019, I purchased a wireless internet system from AT&T for my rural home. The saleswoman assured me that the system would work despite the poor cell reception in my area. I paid $189.99 for the equipment and eagerly awaited its arrival.

However, when I tried to set up the device, I found that it had no signal. I called AT&T and spoke to a supervisor who was shocked that I had been sold a system that was clearly not going to work in my area. He promised to credit my account for the cost of the equipment and told me I did not need to return it. However, when I checked my bill, I found that I had not been credited and the equipment charge was still there.

Over the next few months, I spent hours on the phone with various AT&T representatives, each promising to credit my account or issue a refund check. However, nothing ever happened, and I continued to be charged for equipment I had returned.

Finally, after five months and over 23 hours on the phone, I received a credit to my account. However, the experience was frustrating and time-consuming, and I would not recommend AT&T to anyone looking for reliable customer service.
AT&T's Unacceptable Business Practices and Customer Service: A Warning
In October of 2015, I had AT&T come out to install a bundle with Direct TV, UVerse Internet, and Phone. The installation process was supposed to be straightforward. They were to initially hook up the internet and phone, and then a Direct TV person would come out later that day to hook up the Satellite. However, things did not go as planned.

Firstly, they cut off my home phone service and changed my number instead of installing a new line with a second number. Secondly, the Direct TV installer showed up, and after having my landlord and husband work with him to find a suitable spot for installation, they were unable to get a signal, and the Direct TV Satellite could not be installed. They left, leaving me with incomplete services.

I was told numerous times that there was a 30-day "NO HASSLE" satisfaction guarantee. However, when I realized that not only had they cut off my cable phone line and changed my phone number, but the bundle I agreed upon (3 Services Together) was not complete, I decided to cancel the Uverse/Direct TV incomplete bundle altogether.

It took me over 12 service representatives to get nowhere, and at one point, I was even connected to a Spanish-speaking operator who then transferred me to a bookstore. I even tried to call back after that! When I exhausted all my options, I called back the installer, who contacted his boss, who got me on the line with someone who "SAID" they canceled my service, and I would receive NO bill. I was told how to return the equipment to the UPS Store and promptly returned the equipment... that day... less than 4 hours after the failed install.

Shortly after, I received a bill for $81.96 and immediately called to inquire why. I figured the bill was just automatically generated upon initial installation and was a complete mistake, but I was wrong. I was again told I had a 30-day satisfaction guarantee and was well within the time limit. They told me they took care of the balance, and I thought that was the end of it.

However, I received a bill the next month, and the same situation occurred. They assured me they had zeroed the balance and everything was taken care of, but I received another bill the following month. This cycle continued for some time, and I even spoke with a gentleman in the Credit Dispute Department at AT&T to ensure the issue was taken care of before it was sent into collections. He assured me he had completely taken care of the situation.

However, 1.5 years later, I discovered an unpaid balance from Direct TV on my credit report. This was funny because I never even got the Satellite installed in the first place. The only services I had for two hours were the UVerse Internet and Phone. My credit score was very good, so I didn't even think there were any issues. I bought two new cars, and no one said anything about any issues on my credit.

I am in the process of buying a new home, and now I find that I have an outstanding unpaid balance of a mere $81.96. This will not hold me back, but really AT&T? How are you even still in business? How do you keep any of your customers when you make it near impossible to even get to the right person without jumping through dozens of flaming hoops?

My experience has highlighted some completely unacceptable business practices and even worse customer service practices of this company. If I were you, I would stay as far away from AT&T products and services as you possibly can. They don't keep up their end of a bargain, and they can't seem to fix the simplest of problems. Shame on you AT&T, shame.
AT&T Review: Frustration, Wasted Time, and Poor Customer Service
AT&T is a company that I would not recommend to anyone. I have had multiple issues with them that have caused me a lot of frustration and wasted time. Let me tell you about my experience.

Firstly, my daughter ordered an iPhone 14+ and exchanged her iPhone 12, which was in mint condition. AT&T promised her a $800 discount, but after 7+ months, we still have not received the promotion. The trade-in was received by AT&T on 11/2/22, but as of today (5/9/23), it still shows the phone as in transit on AT&T's website. After months of phone calls, I finally spoke to a representative who told me that they made a mistake and that the phone is actually worth $800. It's frustrating that they take so long to process and issue proper credits, yet they want their money for the bill by the due date or else late fees apply.

Secondly, I downgraded my internet speed from 300 MBPS to 100 MBPS. It took AT&T up to 14 business days to process the downgrade, but it takes only seconds for them to upgrade to a higher speed/price. It's funny how it just so happens to miss the billing cycle so that I get charged for another month at a higher rate, but for an upgrade, it always seems to hit the current billing cycle perfectly. AT&T also sent me out a replacement modem for the downgraded speed, which makes no sense at all. What's worse is that it wasn't even the correct modem. It was a Uverse modem for an ethernet connection, but I have Fiber Optic internet.

On 3/28/23, I contacted the FCC and Ohio Attorney General to file a complaint in regard to the cell phone promotion. In less than 24 hours, I received a phone call from AT&T's office of the President. They assured me that my next bill will be correct, but we'll see. On 3/31/23, AT&T sent me a letter stating that I will now see credits in the next 2 billing cycles. They claim they made an exception and that the trade-in was "never received" and is "still in transit" for the past 7+ months. I only have 1 question for myself in regard to the iPhone trade-in. Did AT&T get it? Yes? No? Maybe So?

My April 2023 bill finally reflected manual credits for the past 6 months, which is a good thing. However, when I looked at the future monthly payments for the iPhone 14 Max, it reflects payments of $30.56, which is not correct. It should be $8.34 per month. AT&T only fixed 50% of the problem.

Lastly, the DirecTV cable wrapped around my gutter is fantastic, and it was a free installation too. I will be sure to add this to my photos of TV birds nest cables that are down my basement, wrapped around water lines, electrical boxes, a roll of toilet paper, and our Christmas tree. I love getting my neck caught on TV cables! At least if I fall off my roof, I have something to grab onto!

I worked for AT&T for 14 years, and this is a prime example of why I quit to save my sanity and my marriage. AT&T only cares about bringing in as much money as possible and wearing the customer out. They only care about AT&T, AT&T, and money. This review is posted to return the favor to AT&T for myself and every single customer that has gotten and will get the short end of the stick, both past, present, and future!
AT&T Salesperson's Unprofessional Behavior Causes Frustration and Loss of Business for Customer
My friend Maggie recently had an experience with an AT&T salesperson that left her feeling very frustrated. Maggie is not a native English speaker, so she was hoping to find a salesperson who could speak Chinese. She contacted the AT&T Internet Sales department about three weeks ago, hoping to switch her business number to AT&T. Unfortunately, the salesperson who helped her was not very professional and ended up causing her a lot of problems.

When I went to the AT&T store on June 14, 2018, I overheard Maggie and the salesperson talking for about 30 minutes. The salesperson seemed more interested in talking about his personal life than helping Maggie with her problem. They even discussed what kind of steak Maggie might like, which seemed completely irrelevant to the situation at hand.

Despite talking for 45 minutes, the salesperson did not do anything to contact the activation department to help Maggie unlock her number. I felt like he was harassing her, and it was clear that Maggie was very upset. She just wanted to get her phone number back because it was essential for her business. Eventually, the salesperson brought in another Chinese-speaking salesperson to help, but the problem still couldn't be solved. The salesperson had locked Maggie's number, and the AT&T store staff couldn't help her activate it.

After about 15 minutes, the female salesperson was finally able to contact the activation department, and they told me to find a store staff member to help unlock the SIM card. Maggie and I spent over an hour and 15 minutes working with the salesperson, and she even had to leave to go to the restroom. Unfortunately, the AT&T store didn't have a restroom for customers, so she had to go to a nearby store. Meanwhile, the store staff and I kept working on the problem.

When Maggie returned from the restroom, she told me that the salesperson had called her personal cellphone again. He told her that no one was willing to help her unlock the number because they didn't get a commission. I don't believe that's true, and I think the salesperson was lying to her. It took another half hour before the store staff was finally able to help Maggie unlock and activate her number. She was so relieved and grateful that she almost cried.

Overall, Maggie spent three weeks dealing with this situation, and it was a very stressful and frustrating experience for her. She lost a lot of business because of the salesperson's mistake, and she had many sleepless nights worrying about her business phone number. It's unacceptable that she was subjected to harassment and torture by the salesperson, and I'm disappointed that AT&T would hire someone like that. I hope that AT&T will take steps to improve their customer service and hire more professional and competent salespeople in the future.
AT&T's Digital Network: A Frustrating Experience with Poor Performance and Miserable Management
AT&T, a company with a long history of providing telephone services, seems to be struggling with managing a digital network. While they may be hindered by their old physical infrastructure designed for analog telephones, they should still be ahead of carriers who have to build everything from scratch. However, their miserable management prevents their own employees from doing a decent job.

Let's start with a fact about their "U-Verse" fiber network: it's not fiber except for some of the backbone. Customers are connected with copper cables. They promise multi-megabit bandwidth to the customer, but their backbone is badly overloaded. Most internet connections are bogged down so badly that many times they time out. The browser may report "URL not found" until you try a second or third time. Streaming videos (i.e., Netflix) will pause until enough data is received to continue, causing annoying breaks every few minutes.

If the poor performance wasn't bad enough, it's a world ahead of NO performance. On average, I lose ALL internet service for about 24 hours out of every week. Sometimes I get a notice online that they are about to do some repair or maintenance, and will be out of service for about 15 minutes. "About 15 minutes" really means until the next day, and usually requires a call to their "customer service". That call is ALWAYS frustrating because "customer service" is apparently staffed by Asian high school students trained to follow an exact script. Nevermind that the same problem has occurred repeatedly and is always found to be a configuration error in their network, they *alwaystell you the problem "must" be something you did in your home. Nevermind that on each of those prior occasions, they sent an AT&T tech to the house who found absolutely nothing wrong. Nevermind that service is mysteriously restored after someone finally calls the core network group who insist there are no problems with the network... Uhuh... If we are to believe customer service or the field technicians, they cannot contact the core network group to find out what they did to restore service. Against the rules.

Finally, there is the whole contract thing and the AT&T acquisition of DirecTV to offer a bundled service. The "bundle" consists of an AT&T contract for internet, and a separate*** contract with DirecTV for television. AT&T installed their cable, and DirecTV was to show up two weeks later. Except they didn't show up and the tech lied and said he was onsite. So I called, and they got a tech to actually show up. Then they said my location couldn't receive satellite signals. Another lie - I ended up calling DISH network, who installed their satellite service the next day. DirecTV cancelled their contract, but I was stuck with AT&T because *thatwas separate! Adding insult to injury, this makes AT&T even higher priced, and it was already the most costly.

AT&T does ONE thing right as far as I can tell: they make a point of grading their field service based on customer reviews. The result is that the field service people do everything possible to help the customer in a professional and courteous manner. Unfortunately, since the real problems are in the backbone core network, and the field service are not allowed to contact the group responsible, there is little they can do to improve the abysmal service.

It is particularly galling that I cannot get honest answers from AT&T. I have spent 30+ years as a technical consultant to our government and a few allied nations, focused mainly on network communications. I have been the chief troubleshooter for several global networks and can diagnose many problems with a little factual data. But AT&T hides behind glossy marketing fluff and false promises. Instead of fixing problems, they merely deny them. I should have expected that their commercial service would be no different than their government service, with which I am all too familiar.

BOTTOM LINE: If you have a choice, choose another network provider. No matter how good the promises made by AT&T sound to you, know that you will be sorry if you sign any contract.
Unlocking the device
I have purchased the apple Iphone 12 pro from AT&T store on December, 2020 which was locked for 30 months as per agreement. I paid the entire balance amount on first week May, 2023. After that I called customer service almost more than 10 times to unlock the device. Also, filled out the form online to unlcok the device. Nothing worked out.

Customer service always gave the wrong information and asked me to go to the AT&T store or apple store but after visiting the store, store guys told me that only customer service from AT&T is authorized to do so.

Lastly when I called after pissed off doing multiple times, customer service denied saying they cannot proceed with unlock the device with no reason.

Device IMEI number: [[protected]]

Phone number: [protected]
Desired outcome: AT&T customer service denied to unlock my device even after paying the entire balance amount.
This review was chosen algorithmically as the most valued customer feedback.
I've been paying insurance for almost three years. My phone battery losses power every hour. On May 23rd I had an appointment for them to replace my battery at 5; 00 pm- I got a call they will be there at 6, at 6 I got a call they'll be there at 7, 7 they called they'll be there at 8, I didn't get a call to 8:30 saying they'll be there in 30-45 minutes. I...
Read full review of AT&T
This review was chosen algorithmically as the most valued customer feedback.
I ordered internet late November of 2022, and never received my equipment, so I contacted AT&T and found out that they sent the equipment to the incorrect address. AT&T apologized for the inconvenience and said they will cancel my account #[protected] and send new equipment to the correct address with a new account #[protected]. I received the new equipment and...
Read full review of AT&T
This review was chosen algorithmically as the most valued customer feedback.
AT&T cable 3 years ago cancelled my service after I had paid my bill early then requested double the payment. After calling and complaining they reached out to me the following month an admitted there was a mistake with the billing and I had paid my bill on time. I told the person on the phone that I no longer wanted their service and to send me a mailing...
Read full review of AT&T
Business landline
If I could leave negative stars I would! I called in February to cancel phone service for my small business after having it for over 10 years. It wasn't canceled until April when I realized money was missing from my account! I called to hand it canceled again, the incompetent employee didn't remove the automatic payment so they charged us 3 months of service at $272 when originally our bill was only $67.08 for nearly 10 years! Then for 3 months we got the run around about refunding over $800 to our account which we still have not received to this day. It is now June! We have spoken to numerous agents, at least 2 supervisors and we still don't have our refund. This has severely impacted our business not to mention the 3 overdrafts it caused to our business account. If this is how they treat a 10+ year customer what do you think they will do to you! Do not use AT&T! Period
Desired outcome: None!! Still haven't received any refunds. I'm seeking legal counsel bc I have proof of everything, everyone I talked to, dates, bank statements and so much more!!!
Fraud
Hello

I have a charge I don't recognize and I would like to get refunded. I don't need any names or whoever used my card I would just like to get my money back.

I will provide a bank statement in the attachment.The card is ending 9323 and belongs to Alina Ryskulova(me) Charge was on 15th of May.Sum is :$306.72

I don't even live in the United States so I guess fraudelnt charge was made.

Please look for this charge and cancel it. I talked to my bank and I was said that your company refused to return money even there is a proof. I really worked hard to earn this money and it would be very unfair to lose it.

Thank You
Desired outcome: get fully refunded
Incorrect at&t program guide listings
Hello,

My name is Maria Halpern and my position is Program Manager at South Florida PBS aka WPBT Channel 2.1 and WXEL Channel 42.1.

We have been receiving complaints from our viewers indicating that the Program Listings on the AT&T Guide are inaccurate, as to what is airing.

This makes it hard for them to watch and record.

I do not see AT&T on my list of TV Listings Contacts that I send my Schedule Grids to each month. Perhaps, if we could have your contact information, we would be able to include AT&T to receive our Schedules and the Program Information can be checked and corrected and this issue can be resolved for the viewers of South Florida.

Thank you.

Here's my contact information.

Maria Halpern

Manager Program Operations

Office: [protected]

Email: [protected]@southfloridapbs.org

viewer complaint:

You are a Great station!

I have to record some of your shows and lately have found AT&T's program guide to be very inaccurate regarding your shows and times.

They blame the provider, you.

I know I can use passport, but prefer watching your wonderful content on my television.

Please do something about getting this problem addressed.

Thank you very much.

Keep up the great work.
Desired outcome: To have accurate TV Listings on the AT&T Program Guide
Alert to poor management
I went into the Kingwood, TX AT&T Store near Houston. I bought a new watch that I originally went in for, and signed up for Direct TV that THEY encouraged because I commented my current provider is incompetent. The manager said he would be at my house two days later to install. (Direct TV doesn't do this.) He never set a time, never called me — never showed up. I called twice that day — no call back from anyone in the store. No one cared, and no one made any effort to save the AT&T account of decades. I realized the whole thing was a sham to sell a product — it was cruel.

I reported the incident to both AT&T and Direct TV — and every review site I can find. Of course, I also canceled the DT account and "installation." I will never shop there again and will look for a new wireless company. Don't be cruel to hardworking customers: we bite.
My charges and your out sourced customer service
Over 5 years ago I moved my business and had a new landline number,

[protected], and my original land line number, [protected], was rolled over to the new land line? I was forced to buy a wireless phone to roll everything over to telling me that there would be the charge for the phone but no other charges. Well, for 5 years not only have I been paying monthly for the original number separate from my business phone number but a 2nd number was added that I did not ask for and it was rolled over to the wireless original number at twice the cost. I have tried for 4 years to get this number disconnected to no avail nd now after being on the phone for 2 hours I am not able to disconnect it yet again because I'm being told that it is a land line, it is not! I refuse to pay for this phone number any longer, [protected] since no one in your company knows what they are doing.

Next, I don't know where you are outsourcing your customer service but it is terrible unless of course you are from where ever they are. It is little wonder why I can't get things taken care of because it takes forever for not only your customers, but you service people as well to understand each other. You are an American business why are you not using Americans to answer your phones? This little mistake has cost me over $5000.00 thus far and it is still not settled or disconnected. I try to stay American and A T & T but other companies are looking more & more valuable to me.

Carole & Larry Friesen
Desired outcome: I would like someone at A T & T to acknowledge my problem and do more than just accept my money
Billing
We have been customers for about 15 years and purchased new phones in April 2023. We received our first bill with new phones added only to find that our bill went from $120 to $300. We traded in 2 phones and were told we would get credit for those, which we did...that is the only thing that was done properly.

We were charged a $35 "one time Upgrade fee" EACH. We are a 15 year customer!

We were also charged for the Protection Advantage plan (for each phone) which we told the customer service rep we DID NOT WANT OR NEED.

We were also charged for the Next UP program (for each phone), which we also told the customer service rep we DID NOT WANT OR NEED.

How many customers are overcharged without even knowing?

At&t customer service is absolutely horrible these days, do you really care about your longtime customers? We have never been late on a payment in 15 years.

I did Live Chat and was refunded for the "one time Upgrade fee" but was told they could not help with the Insurance (that we did not authorize)until next month after speaking with the "backend people". Very disappointed and will probably leave At&t !
Upgrade line
In January 2023 we processed an upgrade for one of our lines of service. We went through the app, speaking with 2 chat agents who assured us the Upgrade of the line from our A10E to an S22 would give us the $800 advertised promotion to upgrade that phone.

It took them extra weeks to deliver it properly, finally putting the device in our hands at the end of January. We then sent in our old device.

By mid February we got threatening messages saying its 'not too late to send in our device.' - when we called ATT they assured us it was in progress abs it would take 2-3 months to see our bill credits.

Fast forward to April 19th and we have a message in the MyATT app that our promotion was denied. We had to call and ask and got two stories:

1) customer service said our device is worth 1$, so they will not honor the deal

2) trade in said the device was a blind trade and irregardless of device cost it is worth 800$ for the credit as loyal customers.

Since we have tried to dispute this multiple times we have had ATT telling us we should have "checked the device list on the website" - a step never offered to us when upgrading or checking the status. The company insists its our fault for not checking something they never made us aware of after soliciting us for an upgrade in the app.

We have has reps lie to us, transfer us without consent, hang up on us, promise to file tickets and remark the account without ever doing any of this.

At this point we are looking at another carrier because of the bait and switch tactic with ATT's lack of care or integrity.
Desired outcome: Fulfill the bill credits for the 36 month contract to equal the $800 credit promised.
Trade in Credit
December 2022 I traded in a device. [protected]@t provides return box and USPS shipping label. After following all process, I never received my $1,000 credit. [protected]@t blames it on not receiving the divice back. USPS still shows device is in their possession 5 months later. USPS says ATT did not purchase insurance when they purchase the shipping label. ATT will not take responsibility and the customer looses out on the trade in and the phone we were trading in. Maybe they should tell their customers "Hey we don't insure the return labels, mail in at your own Risk" Terrible [protected]@T policies. Over 65 hours and 4 months on phone with [protected]@T and they will not fix their issue. Only continue to give you the run around and excuses. Corporate giant run around and they could care less.
Desired outcome: Give me my trade in credit
Email
AT&T locked email account due to possible fraud. We were told no one can help us. The email does not have recovery options but the email is tied to a cell phone number with AT&T under my account and they still will not help! AT&T does not put their customers first and take of them. This is unacceptable and AT&T should not provide email service if you are unwilling to help your customers! We would have better luck with google! Would like to be contacted at [protected]
Desired outcome: Want email unlocked and password reset!!!!
International cell service
I am leaving for a trip to Canada. I called to make an international plan update. The trip is from April 29 to May 6 they were going to charge me 80.00 plus fees. I have had continual service with AT&T since the 1990's. I have home phone and internet with them. I am very unhappy at this time. I was told if you go to Mexico there is no charge. I said why would I go there people get killed I am going to Canada. When I traveled to Canada before it was only like 30.00 for the service. Will be looking to move internet and wireless and dropping g my home service. So upset.
Desired outcome: I want a cheaper option for a vacation
Collect Your Trust Badge
Be recognized for outstanding customer service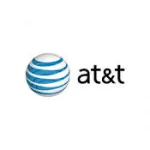 AT&T

contacts
We are here to help
19 years' experience in successful complaint resolution
Each complaint is handled individually by highly qualified experts
Honest and unbiased reviews
Last but not least, all our services are absolutely free