AT&T
-
Land line - 248-874-1202
On Thursday 5/12/22 AT&T arbitrarily disconnected the above noted home land line _ this was NOT ordered! We have been trying since Friday AM to get this line reconnected and have spent numerous hours on the phone with AT&T to no avail. All bills are current and paid in full. Because of this decision, AT&T has left our home with NO service and unreachable. Would like to know why and who made this decision and how quickly can our phone be reinstated.
Desired outcome: Would like my phone reconnected, a refund for the days not in use and an apology for the hardship and run around we have gotten
AT&T
-
Security alarm service
AT&T used a third party to change our home alarm service. The employee did not explain what he was doing other than he was upgrading our system. This made sense since the alarm hadn't worked for years. We then began receiving bills from AT&T and brinks for an alarm system. We called to cancel the alarm with AT&T but they did not stop charging us. When I called today they were awful. Playing games. They blamed us for the problem. They would hang up on us or send us to another department that had nothing to do with home security. One persons accent was so bad. I couldn't understand her. I asked over and over to speak to someone else but she refused. I was told AT&T doesn't have that alarm system any more but I had to call and cancel or they would keep charging me. This isn't the first time we've had problems. I tried to cancel the new phone service we signed up for today after all the trouble they gave us but was told they couldn't do that because I didn't know the pass code. It wasn't a problem when I signed up for it. They had no problem taking the security answers.at one point I was told I have to call back tomorrow because that office is closed. I waited an hour and called them and the office wasn't closed. This is absolutely the worst customer service I have ever received. I believe they may have committed fraud against my elderly husband. I've spent a total of 7 hours on the phone with them today.I'm going back to sprint even if it cost $100.00 more a month and doesn't have a hotspot or allow calls in Canada and mexico
Desired outcome: Warn others. To get it all straightened out. Cancel the phone service and get a real apology.
This review was chosen algorithmically as the most valued customer feedback.
We bought four phones for Christmas, and below is the printed-out bill with the amount highlighted for $264.74 per month stated by representative Destiny the manager at the Mantua Branch in New jersey phone 856-415-7871. Each bill since inception has been close to $300 per month. We have spoken with Destiny three times with no results. We have talked with...
Read full review of AT&T
AT&T
-
Satellite tv
During installation the tech damaged my roof. I did not want the satellite on the roof, but the tech assured me that it would not leak. My service was not great at all, we didn't have a good picture. A lot of times it would be out. I have called numerous time and spoke with customer service and tech support about the problem and still haven't received any help or solution to the problem.
Desired outcome: I would like my roof fixed and I feel Shouldn't pay for service I could not watch or enjoy.
AT&T
-
4g replacement thing that att calls a phone
Att is such a substandard poor non-customer-oriented shady corrupt organization. The 4g phone that att sent me to replace the 3g phone has been horrible from day one of use, and att refuses to ameliorate the situation. First of all, att customer service said they sent me an Alcatel phone. They lied, or they have no clue what their employer is doing to shaft their paying customers. Att told me to call Alcatel to resolve my issues with the phone, and it was Alcatel that informed me that this crap piece of plastic junk is not an Alcatel phone at all, but some Junk OffBrand unit. After much harassment and advertising on how wonderful and what an improved level of functionality would be my experience with the new phone and 4g, Att refuses to provide a functional piece of telephone equipment to their customer. This so called 'phone' is less functional than the 3g phone att provided in the past. It is not even possible to look up phone information in this phone. Pushing the keys rarely results in the desired key appearing on the screen: instead, it is often necessary to push a key 13 or 14 times in order for it to register the expected key. When pushing a key, the cursor often skips several spaces making it necessary to keep scrolling and pushing the key to eventually get to respond at all, and to even stop at the expected choice. The features are not consistently available when trying to manage texts. Sometimes, you can select texts to delete. Other times , you only have the choice to delete the entire thread. Other times, you can only delete the message you are looking at. There are multiple other issues with this malfunctioning piece of plastic masquerading as a cell phone. This is insane, how badly ATT treats their customers, by sending out this ridiculous excuse for a 4g phone.
Desired outcome: Replace this malfunctioning off brand piece of so-called 4g equipment with a functioning. Phone, genuine Alcatel at minimum.
AT&T
-
Internet
My name is Charles Tornes, Jr. and I am a long time customer of AT&T. On May 3, 2022 I placed a called to AT&T. I could not get a connection using my internet service. I reached someone in the technical department that ran a diagnostics on their end but could not fix the problem. I was told a technician would have to come out and it would not be a charge to me. The technician came out on May 4, 2022 and discovered I had simply a wire plugged in the wrong port. He plugged the wire in the correct port and this issue was corrected.

Today I received a bill and saw I was charged ninety-nine dollars. I called AT&T today and have talked to five different representatives and one of the representatives among the calls was a supervisor from billing that could not help. The billing supervisor transferred me to customer loyalty department. My problem has yet to be resolved.
Desired outcome: I would like the ninety-nine dollars to be deducted from my May 27,2022 bill. In addition my prayer is that AT&T will honor what they tell their customers.
This review was chosen algorithmically as the most valued customer feedback.
i over paid ATT in the amount of $2586.70 yes it was my own fault, this happened over a span of 11 months, since mar 18 I have been trying to get that money credited back into my bank acct. I have talked to so many people over the course of 2 months to no avail , there out of the countless amt of representatives I have talked to were only 2 people who...
Read full review of AT&T
AT&T
-
Prepaid Phone
I have had a prepaid phone with AT&T since 2014 never had a problem. In Feb. 2022 I tried to make my annual payment of $100.00 before my account expirers on March 1 2022, I was unable to access my account from my home computer, so I went to a local AT&T Store to get help, they were able to get into my account and I payed them $100.00 for the year was told I was good to go until Feb. 2023. That made my account to be $423.00 worth of phone time at 10 cents a minute. On May 4 2022 I received a email From AT&T stating my email address was no longer associated with my prepaid phone number. I tried to access my account online only to find out my service had been disconnected and I could not get into my account. I called customer service to find out why my service had been disconnected only to be told nothing, they refused to tell me why. I called 8 more times to try to get an answer and to find out what happened. I asked to speak to a supervisor multiple time only to be put on hold for 45 minutes to an hour waiting, and then being told the supervisor is busy and not able to help me. During this time on the phone with customer service my account was reestablished and i was able to see my account and it had no money in it, AT&T was asking me for money to activate my account. I called customer service again and I asked to be transferred to billing, after waiting for 40 minutes a woman named Rachel got on the phone and told me It is AT&T policy no refunds or credits to be given out, I asked why was my account disconnected and she said you need to talk to customer service and transferred me to them. Right now I am out $423.00 and no phone service.
Desired outcome: I want my money put back in my account, and my account restored.
This review was chosen algorithmically as the most valued customer feedback.
I have a "mobile hotspot" that I had connected with US Cellular. I recently decided to move to AT&T. I connected my cell phones with AT&T. The salesperson advised me to hook the hotspot up through a prepaid contract instead of on my monthly cell phone bill. I had the salesperson activate the hotspot. I paid the $81 fee to hook it up. I walked outside to see...
Read full review of AT&T
AT&T
-
Bucket Truck/ Driver and other employees
I was going down HWY 190 on my way to work and there was one of your AT&t Bucket trucks in front of me. I heard a loud clank and Im not completely sure where it exactly came from be it from underneath the truck bucket/lift its self but right after I heard the noise I saw a huge metal square spiraling towards me and right at my eye/ chest level. I swerved but not before I heard it hit my car Im not sure exactly where it hit because I automatically ( once I swerved ) directed my attention to the semi behind me trying to make sure it had time to brake and not hit me. I heard the metal hit the road and after the driver corrected himself and his vehicle was back off the shoulder and on the lane waited a few minutes since he had slowed down and obviously saw what had just come off his truck. I waited several seconds before contacting the sheriffs dept I was waiting on the driver to pull over and stop. When he didnt I called the sheriffs dept. and told them what had happened aprox. where they could find the metal square ( It was at least 12x12 if not larger. Gave them the license plate # and told then the road your driver pulled off on. I didnt pull over and check the damages while I knew there would be some until about 3 miles down the road once pulling into work. Once again, I am unsure exactly where the metal piece shot out from be it underneath or the bucket/lift its self but it has to have broken off or snapped from somewhere given the noise it made and you could hear it snap. I will tell you had I not heard that noise I'd have believed it possibly could of come from one of the 3938 items that seemed to be just thrown in the back of that truck and unsecured best I could tell. I' nhavent heard back from the sheriffs office but you can contact them to see where they stand its Beauregard Parish sheriffs office My car is damaged the driver was very disrespectful and unprofessional not only by not stopping but by the way the represented the company and his lack of ethics with how the bucket of the truck was laid, the items thrown about the back end and nothing securing the items to the truck nor any sort of barricade to prevent the 5 gallon bucket and the safety vests crammed inside of it from flying out. I am attaching the aprox. location of the metal square ( when I go on lunch I will attempt to locate it and document the location before removing it for your records. The PD was also took down the location on their report Im not sure if they located it or not. The road and speed the truck was traveling the time it occurred and the license plate information as well as my contact info. I look forward from hearing from your company and its response/solution to this matter.

LOCATION: HWY 190 West. between HWY 3226 and the entrance to the PCA papermill.

Date: 04/29/2022 Time: Approx 8:33 AM

Truck License # C058100

Beauregard Parish Sheriffs Office # 337-463-3281

My contact info: Deane Gonzales 337-375-2509 Email: [email protected]
Desired outcome: Paid for damages to my property and your trucks be better secured to prevent this happening again.
This review was chosen algorithmically as the most valued customer feedback.
After many mouths I finally decided to allow AT&T to install their service in my home. They had been contacting me for a very long time, however that was a great mistake, since their service is very poor. When their technician arrived he informed me that he could not install direct tv in my home at that time. He made another appointment for January 13...
Read full review of AT&T
AT&T
-
Uverse fiber optic service and change out a broken tv box.
I have spent hours on the phone to get an AT&T technician to come to my house to check the fiber optic connection and change out a broken TV box. I made appointments for the technician to come on March 28, 2022, between 8 and 10AM, again on April 21, 2022, between 8 and 10AM and today April 25, 2022, between 10 and 12 AM. I had to take time off from work and on all three occasions the technician never came. Right now I have been on the phone for one and a half hour, to get an answer whether a technician is coming or not. The service of AT&T is deplorable, the respect for the client non existing and convoluted system to get a person on the phone infuriating.

At&T should be deeply ashamed and I demand a response. Incompetence is rampant.
Desired outcome: A technician should come a solve our Uverse problems.
AT&T
-
Wireless customer service
Wireless cusomer service is non existent. Can't understand english. Put you on hold cause they don't understand. Talk over you!

They csn't understand system glitch. I can't log in, just esulate and hold!

20 + min a day online. They dom't listen tired of repeating and repeating no u s a support! Deplorable. On hold again listening to ads!

Sorry I cme back! Just care about selling, not customer service!

I filed a bbb compliant. Social media is now ignoring me. Number buzy busy no response on twitter,
Desired outcome: able to log in to account
This review was chosen algorithmically as the most valued customer feedback.
I own a 14-unit apartment building located at 1450 SW 6 St Miami FL 33143. There is and very old ATT pole behind my property that carries old telephone lines that have been disabled and functioning cable lines no electrical lines. The pole is waving back and forth with the wind and is very loose on the ground. This dangerous for not only my tenants and...
Read full review of AT&T
This review was chosen algorithmically as the most valued customer feedback.
On August 9,2021 I was having internet service to come out and bury the internet wire instead they damaged my drainage pipes and cut our comcast as the technician stated he had 32 years I asked why they did not do a location before they dig, they did not I will continue to complain to ATT and every company that will listen as BBB and Federal Trade...
Read full review of AT&T
AT&T
-
Equipment/non
We contacted AT&T requested Fiber, when service arrived to install, we asked

to be sure they were installing Fiber, they replied no, so we canceled and waited

until the Fiber could be installed. now AT&T is demanding their equipment back

we DO NOT have any equipment. I have talked online 3 times with the help dept.

each time they tell me its fixed, it is not, I have walked into the brick-and-mortar

store 3 times and each time I'm told its fixed, now they have turned it over to

collections and I'm getting threatening phone calls. "You have 48 hours to return

said equipment or else" If I had Equipment, I would gladly return it.
Desired outcome: I want them to take it away from collections and I want them to fix their mistake.
AT&T
-
U-verse TV channels
I've been a satisfied U-verse customer for several years now and have been happy with their channel selection. Now they've eliminated my "One America News" channel which is a conservative news channel and was one of my personal favorite channels since I'm a politically conservative person.

Why was this channel removed? Is it because AT&T is now in the business of self-censoring the information they allow me to consume? Sure as hell seems like it to me! I know this is a trend nationally for so-called political liberals to censor what they deem fit for everyone to see including cancelling conservative speakers at universities. This is a destructive trend for freedom of speech and destructive to a democracy and free republic! Say it ain't so.
Desired outcome: Restore "One America News" channel to my channel list!
AT&T
-
One America News Channel
As of 4/6/22 sadly OANN (news channel) is no longer being carried by ATT as a result of a left wing mob calling for censorship of anything that goes against what they want everyone to believe. OANN is a highly reputable and respectful news company acting as a beacon of truth in a world full of propaganda. It does not spit forth hate and lies like CNN & MSN. OANN is not racist. Because OANN is off the air at ATT, we and many others will be changing providers.

What happened to folks just change the channel if they don't like something? What happened to free speech? Banning speech & books is very unamerican!
Desired outcome: Reinstate OANN to be aired on ATT.
This review was chosen algorithmically as the most valued customer feedback.
What's the sense? Is anyone listing? How many ways can I say absolutely horrible service? The people that answer really do their best I believe, but can not solve my problem. Tried on 4 different occasions to solve my issue with at least 2 hours on the phone each time. The issue is simple. I'm trying to register my business account with 4 lines online...
Read full review of AT&T
AT&T
-
att wireless
i swutched to att wireless on wed Mar. 30 i was given no set up help. no code set up. another trip to the store. still disn't srt up phone. voice mail still not aet up. social Media who esculated it. got disconnected from that person.re esculated sat evening no boice mail. the store manger w indiantown rd jupiter . fl wanted me to come a thrid time! deplorable, no info on setting up voice mail.

set up to complicated too many codes. my 92 yr old mom could not set up thos phone!

no information on set up, no account number! have spent Wed am to Sat pm tying to gt my phone set up.

very poor customer service. my 93 yr old. mom can't leave a voice mail! deplorable!
We are here to help
16 years' experience in successful complaint resolution
Each complaint is handled individually by highly qualified experts
Honest and unbiased reviews
Last but not least, all our services are absolutely free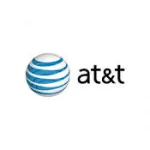 AT&T contacts