StarHub
-
Prepaid traveller SlM card
Bought 2 captioned SlM cards (SGD12 for 7 days & 32 for 12 days) for trip to Singapore and Malaysia in the period of 27/5/22 and 14/6/22.

On the 3rd day, put fund in the main pocket & extend its validity until 29/6/22. Meanwhile, 4-Week 2GB package (cost of SGD18) was added to the one of 7-days.

Both cards worked perfectly in Singapore, but not in Penang, nor in Australia when I returned home in Sydney.

Solved the internet access problem in Penang : bought a local data SIM card at local currency Malaysia Ringgit 10 (~SGD3.2), unlimited data, valid for 7 days.

Starhub, bluffing to con.
The complaint has been investigated and resolved to the customer's satisfaction.
StarHub
-
Recontract failure
I've been a Starhub customer for years. I'm a platinum member and prime customer.

I went to the shop to do recontract for my hub service and upgrade my services on a Monday (20 Jun). My broadband service was suddenly down on Tuesday morning 7am. Till today Wed (22 Jun) 5pm, my broadband is still down and Starhub has been advising me that this is due to the recontract processing causing the downtime.

This is absolutely unacceptable since I was not told that there will be any downtime at all. In addition, I have been kind enough to wait for almost 2 days now with no internet. Can you imagine in this day and age to survive without internet? None of the Call Centre agents were able to provide a proper explanation. All I can do is wait.
Desired outcome: Just get my broadband up by today 22 Jun!
Resolved
It took multiple calls, speaking to almost 10 different agents, several escalations and desperate pleas to finally have my issue resolved asap.. I'm just glad this is over.
StarHub
-
Service
Hi, I have been calling starhub since June 2 to add two starhub boxes for my residence as till today I still did not get the services from your end but have received 17 sms from starhub giving all false promises. Even with the confirmed appointment date given but nobody turned up, make me stupidly taking leave a day off but got playout by starhub. If starhub is not interested in providing the service, please don't give empty promises.

What a very lousy services?
Desired outcome: I need your firm confirmation of the above issue to be send to my email address [email protected]
STARHUB..Extremely POOR & BAD services. Terrible & Horrible giving customers empty promises.
StarHub
-
Sold the contract with fake policies and unwanted charges in roaming
1. When I sign the contract with StarHub, the sales person promised that the postpaid sim card is having weekend data unlimited. I signed the contract with the believe in his contract descriptions. Later a month, all my data have been over used on the weekends believed that, I was using the weekend data unlimited. I was charged over usage and they asked me to pay the bill.

2. I activated the roaming when I was in overseas and they charged me ridiculously after a month. They never mention in the contract that international roaming is different that normal call receiving. Lack of information provided while signing the contract. I paid more than 100 dollars for that unwanted charges.

2. Upon fed up with poor customer services provided by StarHub, I called the customer service and checked the termination fees and cancelled the contract. I was mentally upset because of the unwanted charges I paid and I was financially in trouble during that period of time. I don't have energy to argue with people again. After I confirm with the customer service agent, I paid the amount. Still I'm receiving the pending charges I need to pay.

3. StarHub is making money by selling the contracts with any explanation about the plan and they charge too much amount of money for their fake policies. This is unacceptable and emotionally giving shock every time when I see the bill.

4. Please save me from this StarHub mint hunting using my contract with them.

5. Please someone help me.
Desired outcome: StarHub should cancel the unwanted charges imposed on me. They should compensate me for giving mental issues by raising the bills charges. I am disappointed and stressed.
StarHub
-
Unreliable customer services
My internet was down since 6/6. Starhub technician checked on 8/6 and confirmed the problem was not within the promise. Starhub would revert the followup actions by 10/6, 5pm. However, I did not hear anything until I called Starhub hotline on 11/6. Customer service officer Bina and her senior, told me I must make appointment with NLT. They booked the appointment for me on 13/6, 9-12am, also ensured the problem would be fixed. However, NLT did not turn up. I called Starhub again, and was referred (also by Bina) to a senior officer Alan. He said must get a new appointment. The earliest slot he got for me was 14/6, 2-5pm; meanwhile, I can try calling NLT at 65634273 to request for urgent service.

When spoke to the NLT officer, to my astonishment, no booking was made with NLT for 13/6,9-12am slot at all.

After going through so much frustration and wasting so much time in communicating with Starhub answering machines, I have this type of customer services.
StarHub
-
Worst customer service
Had a bad experience at starhub compassone store on 12 June 2022 at 11.30 am.

Staff served as if customer at their service, need a lesson on being polite and treating customer well rather than thinking staff are entitled that customer comes to them for a service.

Being courteous is a give and take

Starhub store

Compassone mall

Ticket number 2000
Desired outcome: Customer service needs to be ramped and given lesson on being courteous
This review was chosen algorithmically as the most valued customer feedback.
After several unsuccessful house visits to remedy a non-performing tv set-top box in the mbr, the technicians opened up the unused coaxial cable junction box - since we had long since duly converted to optical fiber, and unbeknown to us, chosen to install an ethernet over coaxial cable adapter/converter at a cost to us of $80 address what is yet to be...
Read full review of StarHub
StarHub
-
refund of security deposit
after the contract expiration early April 2022 started to ask StarHub to refund my security deposit. in the beginning StarHub told me there is no deposit paid to this account. after I sent the screenshot of my account StarHub told me that the deposit is in the previous account and must be transferred to the new account. the question is: Why StarHub didn't transfer the deposit to the new account at that time with new account. after the deposit was found StarHub told me the issuing the cheque requires 11 working days, starting form 26 May. a few days ago StarHub told me again the process will delay and no explanation about reasons and how long it will delay? due to the delay I cannot close my company account and have to pay $50 to the SCB because of low remaining balance.

I wounder why such a big company cannot issue a cheuqe within 11 working days and everytime I contacted StarHub Business Helpdesk I got different answers and explainations. I have problems and the business Hepldesk is not a help at all. I have to idea whom to ask? I really regret choosing StarHub at that time.
Desired outcome: please issue the refund cheque as soon as possible so that I can close the cooperate account and avoid further bank charges!
StarHub
-
mobile phone service and bill
Hi

Ive been a StarHub customer for 10 years, mobile, cable, wifi.

I traveled from Singapore to the US/Cuba/Mexico/Colombia/US from March 29 to May 10. I have data roaming and it worked in the US. After arriving in Cuba i switched on roaming for 4 minutes and was messaged that i had spent $500. Obviously i turned roaming off and switched off data for some apps. I had to check something urgently (wifi is very scarce in Cuba) on April 7 and was told i had spent $400 for 2 minutes and then informed my roaming had been de activated on 8/4. I decided to wait until i reached Mexico before contacting starhub. Upon arriving in Mexico i tried roaming again, it didnt work and cellualr data did not work. I spoke to a customer service operator on 14/5 and again 19th and 20th . Each call was told that from their end it was working and i had roaming privileges, which i did not. I explained the need for service and not having access was costing my business. I was fobbed off and so i emailed asking for advice on fixes which i received none of. I troubleshot myself by changing device, restoring factory settings, and rebooting phone and none changed the fact i had no cellular data. I even subscribed to a travel package thinking it may reboot it all (they charged me for this which i subsequently found out i could not use). All in all i have had 14 email exchanges with cust service and they have not solved anything , just said it should work and they are looking into it. In the US and Colombia i had no cellular data access either and even when i arrived back in Singapore on May 10 it didnt work. I went into Plaza Singapura branch on 11 May and after much checking the agent admitted my cellular data had been blocked. I protested as to why, the shocking customer service, the exorbitant and non explained Cuba roaming charges and charging for data package that was impossible to use. She said she understood and would escalate... I got an email address of C suite people from her and emailed them as i told them i wanted 100% refund on April Bill ($2547 of roaming 2200 in cuba). They acknowledged this and made a call which they said they were esacalating but nothing. I am now still getting the odd email.. we are looking into it .. im happy to forward all email correspondence.

My beef is :

1. Data roaming charges are theft for the time i used it ... i was using it for sub 10min in total for the charge...

2. Customer service non existing .. i suspect they have been told to delay things until giro was collected and bill paid. No one called me back, there was no admitting that i'd be deactivated and as such wasted my time looking for solutions and blatant dishonesty by staff (or possibly the lines of information are kept in such a way as to keep them in the dark).

3. De activating roaming when i have paid on time and in full for 10 years and giro has caused me to miss calls, meetings and disrupted my schedule.

4. Charging me for a service i could never use (travel data package)
Desired outcome: Refund of roaming charges for May 22 bill and apology and admitting wrong doing.
This review was chosen algorithmically as the most valued customer feedback.
I'm a 12 years Starhub subscriber and 2 years ago back in 2020, I renewed my broadband/Cable TV plan with 2Gbps internet and comes with iPad 6th Gen 32GB WiFi Cellular as promotion package. Apparently, during my subscription activation, the free promo run out of stock and so the customer agent notify that I can skip the promo without any charges incurred...
Read full review of StarHub
StarHub
-
Activation of my mobile numbet
My h/p number earlier requested myself for suspension, due to long time staied in India, after return to Singapore, when ask for activation, customer service mentioned, line already terminated, with out any information to me.

I request to Star Hub, to activate my same h/p number.

With valid reason i req for suspend, as a customer to Star Hub, must communicate in proper way ,before auto termination.

Same number iam using for 10 years.

& contact number given to so many persons for communication.

Its important for me, pls activate same h/p number.
Desired outcome: Activate same h/p number
StarHub
-
Customer Service
I am having issues with my wifi. I reset it in multiple ways then tried calling StarHub. Besides the ridiculously long and complex automated voice service that makes it difficult to even get a person on the phone, I eventually got to someone who again had me reset everything. The wifi still did not work. They said try calling the router manufacturer, even though StarHub is the one that gave me the router. I tried that, it didn't work. I called StarHub and said please send someone out because now it has been a few hours that I am unable to work already. They said that's impossible, never can do one day service which again is ridiculous. I said I need it for work and the guy said okay he will figure it out, which was nice of him. Now it's 4hrs later, no call, no service. I have called StarHub again and continue to get put on hold for over 45min now as am still without Wifi.

Horrible service from top to bottom and I'll be cancelling my contract as soon as I can. I would encourage anyone reading this to go with any other provider
StarHub
-
Broadband customer service
Called customer service regarding broadband internet connection on 30 March 2022 and Issac was the agent helping. He told me that an appointment was confirmed to send the technician over on 31 March 2022 at 11-1pm. However technician did not arrive at said timing and when I called customer support again, another agent, Stefan, picked up the call and said the appointment was never confirmed. Now I have to wait for the technician's call all over again without any timing given. Both agents kept entertaining me and did not provide any help. What service is this? Asked for a number to speak with technician and was told that there is no number. Asked to speak to a manager and was told there is no manager. Asked for a number to speak to the same customer service agent again, no number given. This is totally unacceptable. Starhub is not taking any responsibility over their internet issue and pushing its customer around.
StarHub
-
Mobile Bill
I opted for 2 years contract (75 SGD) plan with Starhub in Sep 2019. In this package I got the telecom services and a mobile handset.

Cut 2 years later, starhub still charges me for 75 SGD each month even after the contact ends. Now let me ask.. for what starhub is actually charging me if the contract has already ended when same level of services I can get in 20 SGD Sim Only Plan ?

After 2 months later I realized I have paid 100 SGD extra unnecessarily for useless services! When I ask the support guys, they mention that I signed the contract 2 years back for same thing.

This is my hard earned money and I really dont see a point why Starhub cannot convert customers plan to SIM ONLY after the contract is over ? Or atleast reach out to the customers whose plans are about to expire and let them choose ?
I have now opted to SIM ONLY plan for 20 SGD BUT I am not sure how Starhub can compensate my 100 SGD which have clearly gone wasted. 
Desired outcome: Compensate 100 SGD
StarHub
-
discount
i have recontract a line with the shop but recently i checked my bill the discount for ntuc was not reflected so i call to starhub but they said unable to assist me in the matter, i went to recontract on july and i did not realise that the discount was not in force so today 12 nov i was doing another re contract on my other line then i found out that my 1st line did not have the discount reflected for ntuc and i try calling starhub but they refuse to assist me
StarHub
-
International Roaming
I've applied for international roaming on my mobile phone number in Singapore because I'll be moving to Hong Kong for 2 years and would like to keep my number because it's linked with various OTPs. However, since I've arrived, I've not been able to get any service at all. In fact I called everyday for the last 7 days to no resolution and I've been stuck in quarantine and not able to get any OTPs which is affecting me because I can't log into various work relevant accounts, or do any banking or credit card transactions. I've told them the urgency but not only was the service poor, they actually hung up the call on me.

They told me the only solution is to try and get a new sim card but I have to go down to the store physically because they are not able to do any international courier when this is clearly a Starhub issue?
Desired outcome: For them to fix the international roaming issue
StarHub
-
Phone line disconnecting
I would like to make a complain. it's just bill overdue of $100+ and u disconnect my line! and is not just once but so many times. It's not as if it's $1000. It's only $100+. You should at least drop reminder messages and not just disconnect it just like that. We've been using StarHub for so many years..but now is COVID period your company is not understanding at all! There are other telco companies out there. It's not only u. Once the contract is up I will not renew it anymore!
This review was chosen algorithmically as the most valued customer feedback.
I place my order via Starhub online for a new phone 9th Oct, and expected to be deliver on 13th Oct. On the 10th Oct, my existing phone dead and non-response, so would desperately required a new phone urgently, especially currently we are working from home and need mobile to log in work desk everyday, as well as other urgent personal and financial...
Read full review of StarHub
StarHub
-
Transfer of broadband ownership account
A simple request on the above cannot be executed for almost a week! Call numerous times to Customer Service and all just give you a standard answer 'we will submit a Chaser for you to escalate this issue' but till today (from 30 Sep 2021 to 5th Oc 2021) no one had called me to confirm that ownership request has been done, in fact, nothing has been done till now. What had happened to the relevant department staffs & superior ? Sleeping on the job ?
StarHub
-
Bad customer service / rude customer service
Hi,

Im Nisha. I made a call to StarHub on the 2nd september 0045hours regarding intermittent disconnection of reception on my phone. I recently recontracted my phone line in starhub and bought a phone from starhub as well. I have been a starhub customer for the longest time. I am also a platinum customer for a long time. As a loyal customer in starhub, I have been encountering such disconnection frequently for past few days since the 2nd of september. Today is the 8th of september and my issue is not resolved.

I called in previously also to check if my account is under dunning or is it active to know if thats the cause of the intermittent disconnection. But the previous guy mentioned, account is still active.

Yesterday someone called and mentioned there will be a follow up call from starhub for my issue. I also received an sms on that. Today 10.21am a lady called in by the name of VIYA. I also asked her what is her real name as I knew that was her hotline name. I also asked if this is aegis or singapore, she mentioned singapore. I also checked if she is from starhub green or tai seng, she say she could not answer that. This particular cso have been very rude to me and please check her recording from Verint again as she mentioned I am rude and she said I am telling excuses. I dont know if this cso understands english. Thats why I asked her. And she replied reluctantly rude to me.

I spend nearly 10mins plus for the english correction here. This lady did not understand what I was saying. I am shocked on how starhub has recruitted such low tolerant person as cso and also from outbound follow up team. This person will surely bring starhub reputation name down. This is really bad.

As I am already frustated due to having more than 5 times intermitten disconnection issues, this lady added up to my frustration. I am really unhappy with her way on serving me as a loyal customer.

And she even told me to monitor my issue for 1 week but my work is such that my phone is required to be contactable at all times. This is really bad. I suggested the lady to arrange for sim card delivery because she mentioned people have exchanged to a mew sim card and their issue has been resolved. But she kept on adding to arrange for a technician to come to my house to take readings and then he will get back to the relevant team and they might request me to add on a "booster" at my place. But I told the cso this will be incurrinf charges but the issue is because of starhub and you expect customers to make payment again for this. This is really not good.

Then she put me on hold and got back to me and said she has requested on delivering of sim card. Either she will be calling me back or the network team will be following up with me regarding if they will permit for delivery of sim card.

I am working from home and i cannot afford to walk down to serangoon nex the main store to do a sim exchange. As its far from my place and my work is currently very busy that i work all day since I am working from home. I appreciate if a sim card delivery can be done instead in this midst of pandemic.

I am overal unhappy and surely not satisfied with the customer service officer serving me. Her soft skills really need to be improved and I am also sure she is not a singaporean if not she wouldnt have issues with the words I am talking as I did not speak any profanities, I werent rude to her. I was just potraying my frustration to her. And at the end of the call, she did not even bother to apologise. If she did, This complaint wouldnt be happening.

StarHub, please take serious action on this. Please listen back on Verint on what we spoke. I also have recorded this conversation. If this action does not take place than I have to carry forward this to the customer affairs department or to the social media.

-Nisha
We are here to help
16 years' experience in successful complaint resolution
Each complaint is handled individually by highly qualified experts
Honest and unbiased reviews
Last but not least, all our services are absolutely free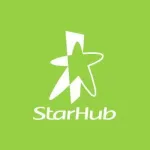 StarHub contacts