ASUS
-
Warranty issue
In Dec 2021 I purchased an Asus VA27E monitor Ser # LALMTF257079 which offered a 2-year warranty. 11 months later I returned the monitor to the store on the advice of their technician. the monitor had to be returned to ASUS depot in BC Canada. the monitor was sent by the store. In May 2022 I was informed that ASUS would not replace the monitor due to in-transit damage. the store informed me that they would cover only 1/2 of the cost of the monitor and provided me with a Staples card. After waiting over 1.5 years to be told that 1/2 of the cost of the monitor is on me seems unacceptable. the warranty should have been honored, the shipping issue is the responsibility of the shipper. therefore I should have been reimbursed for the full amount.

PURCHASED INFO

ASUS VA27EHEY 27 MD 2975473

SALE [protected]

STORE # 41EDMONTON AB

PHONE [protected]
Desired outcome: FULL REPLACEMENT VALUE
ASUS
-
Asus ProArt 32 inch monitor (PA329C)
This monitor is from their professional artist "ProArt" line. When I bought the monitor, one of the reasons was that it carried a great warranty. The website said 5 years including advance replacement and the bright or dead pixel coverage was great. So, I bought two for work. This was in March of 2020.

Forward here 2 years and 4 months later. One of the monitors just died yesterday. I stepped away at lunchtime for a meal and went to an appointment. When I returned, the monitor was rapidly flickering on the entire left hand side like a strobe light. I contacted Asus support. The agent tried to get me to send it in for repair (despite that the monitor has advance replacement coverage). I cannot be without the monitor for any length of time. I asked for an advanced replacement. The rep explained the process and then said an escalation agent would contact me within 24-48 hours. I received the contact right at 24 hours telling me I should send it in for repair; no advance replacements are available. I contacted warranty support again and was told that (1) no advance replacements for my model were available; (2) I must send the monitor in for repair even though I have advanced replacement coverage; (3) no box would be sent to me for proper packing and shipping to the repair center; (4) repair times are estimates to be 7-15 business days and may be considerably longer due to COVID; and (5) if the monitor cannot be repaired, then a replacement will be arranged at that time.
Desired outcome: If you cannot find and send an advanced replacement of the model I have, then send an advanced replacement of the next available model with same or better specifications.
This review was chosen algorithmically as the most valued customer feedback.
Hello I had my Acer laptop replaced with a Asus Vivobook 17 through a insurance claim. The Asus was supplied by Currys and when I received it I was having problems from day one and contacted SBS insurance who told me to perceiver and it will get better so that is what I did but nothing happened so I contacted SBS again and they said they would send it to...
Read full review of ASUS
ASUS
-
Expert Book laptop
I purchased this laptop on Feb 5/22. It's defective. I have been working with the tech support and CEO departments to no avail. I need this fixed or replaced. The specific issue is that the calculator pops up as I type. Then, I have to close the calculator before I can continue typing/working. This is continuous, ongoing, frustrating, and impede my ability to work and my productivity. This is a known problem and since purchasing this laptop, I have discovered that ASUS knew about this issue long before I purchased this laptop this year. I have a pdf document in this regard, but the box below won't let me attach it because it's not a picture. I have sent the pictures and the pdf document to ASUS tech support.
Desired outcome: Either fix the number pad and calculator pop up issue; or provide me with a new laptop without the defect; or provide me with a full refund for this product so that I can purchase a laptop which works properly.
ASUS
-
N2204005729
Less than 3 months. Laptop need constant reboots memory error then stop working at all. Sent it in for repair USPCN40597. Power on no display. Action removed part installed by customer. I never installed or added anything. Bought 16 G Ram now have 4g. Cannot access web. got email from ASUS support Shericka G., that I should try chat. Need a serial number to start chat. repair detail say it is ******419. No sticker on laptop. very unhappy
Desired outcome: want my memory restored and for the laptop to work including able to connect to web again.
ASUS
-
Laptop
I purchased a laptop from Walmart.com, great price and normally Asus makes a fairly reliable machine HOWEVER, this one has a "combo mousepad / 10 key" that works at times. In theory you can turn the 10 key off so it is supposed to operate as the mouse pad alone but then it decided to turn itself on as a 10 key randomly. I fought through it for a few weeks and decided I couldn't work with it anymore...and why should I?

If I turn the 10 key feature off I think it should stay off.

I reached out to Walmart to informed me they now only offer a 30 warranty on Electronics. 30 day Warranty people!

I reached out to Asus and they stated that they only offer a 90 day warranty. I purchased this a little over 100 days ago.

I will admit that I assumed a 1 year warranty but who assumes a 30 day warranty? What about a 90 day warranty? Buyer beware you need to require paperwork before you purchase electronics from Walmart.
Desired outcome: Provide a functional laptop or take it back and return the money. Do not ask me to do the technical support.
ASUS
-
The scam
I brought a ASUS Laptop at the Cash Crusader's in Welkom. On Saturday the 26th of February 2022. The lady who helped was very kind towards me.She was cleaning the laptop for me. Bt she didn't want me to see it. And asked me if I wanted to buy the back. So I said yes. She packed the bag for me while I was paying the bill. And they had lot of customers that day. So after I paid the bill. I went back to Res. That is when I noticed that the laptop is one in good conditions. It looked so old Nd I don't like it. Whn I tried to return it they refused they said that once I signed the receipt I agree that I take the Laptop as it it. And that gentleman even told me that the lady who helped me that they surely explained everything to me. Whn I demanded to see the manager they said he is too busy attending other important things. That is when I realised that I was scammed. That laptop cost R4700. And with that kind of money I would have brought my self a brand new laptop.
Desired outcome: I would really appreciate if the company gives me my money back so that I can give them their laptop
This review was chosen algorithmically as the most valued customer feedback.
I was facing problem from last one year on asus laptop that I had purchased from flipkart and service team is not even replying and mine issues goes unnoticed. Please improve your sales service
Read full review of ASUS
ASUS
-
ZENBOOK UX325JA-EG078T
Hi, this laptop is 14 months old and last week it became extremely hot, so much so i took it outside because it was a danger. Since then it has not worked, it does not turn on. When I called your customer services today they would not help without charging me. I appreciate this is 2 months outside your liability however I would expect your products to last longer and i was quote shocked you were not interested to repair this FOC to see what had gone wrong with it.
Desired outcome: I would like this items repaired free of charge
ASUS
-
Rog strix g15 kernal errors
I have had my laptop for a year it went of for repair and yet is still rebooting every 5 mins and having errors after paying over £1000 pounds for this laptop and owning it for 1 year and 18 days this is a joke, if I want it looking at again I would have to pay knowing full well that this is an ASUS problem and it is well documented on the forums, This is my 4th ASUS laptop and will be my last I refuse to throw any more money down the drain
This review was chosen algorithmically as the most valued customer feedback.
Hi Asus Team, I hope my email finds you well today Before my last business trip I bought a LP Asus Zen UX363EA0LED001T - 5299AED from Sharaf DG. (15.08.2021) I uploaded all my work files and set up my licenced Microsoft Office. In 2 days I landed at my destination, worked on my LP half a day, then my emails started to disappear. Closed the outlook all...
Read full review of ASUS
This review was chosen algorithmically as the most valued customer feedback.
-Date of Registering Case : September 8 2021 -My Case IDS case ID: A2109021501-0001 --Multiple case IDs have been made after that too. -I purchased laptop on June 6th -On august 5 my laptop motherboard got dead and was sent to service center, after whole one month of wait I got my laptop. -But, when laptop arrived it has serious CPU throttling issue and...
Read full review of ASUS
ASUS
-
Poor support
I have exhausted my patience with your customer support department. I spent nearly two hours, first call was intentionally rude setting the pace, I was disconnected, blindly transferred, being told wrong information, lied to, ignored, asked for supervisor, was told I need to hang up and call back. Nobody would ever let me speak to a supervisor. I also have issues paying you to tell me how your computer fails. I understand I will need to pay as it is our of warranty but your request to charge me to tell me how your product is inferior is appalling. I just spent 2 hours being treated horribly and I'm not happy about this at all. Your team successfully succeeded in only one area, proving to me that ASUS does not care about customer service and I should not buy another ASUS
ASUS
-
sales
I bought asus rog strix g15 2021 for 1.37lakh INR on 12th of june 2021 but it suddenly stopped working on 3rd august 2021. I contacted asus hotline about the complaint the next day ( 4th of august ) and they assigned onsite service for me but I recivied the call regarding the matter from service center on 9th of august. That day without even appraising my laptop they assumed that it must be a motherboard failure as if it was a common thing for them. They said it would take around 7-8 days for the parts to arrive and since then I waited for 10 days and now today I contacted them and they reploed I need to wait till 1st of sept. For the parts to arrive. I mean, I wasn't even 2 months since I got the product and I wasn't using that laptop for more than 7 hours a day. I bought it on 12th but it reached me on 16th of june and I got to use it from 17th of june. Considering the time I even got to use that laptop. It's not even way more than 1 month and 2 weeks as if it failed exactly after the time period in which I can even apply the consumer act 2015. And now they say I need to wait a whole month to even get it working again? Out of 12 months warranty, 1 month is just wasted? I'm extremely unhappy with asus's services and products and I would like to demand a refund or atleast a replaced for shipping a defective peace. As far as the laptop's condition goes. Except fingerprints due to the material used for the product. There isn't even a single visible scratch on the whole body. It was never dropped or got wet. Even the base rubber for grip is like never used. I always used that laptop over a cushion and treated it with utmost care even more than I do for my own self and it just stopped turning on one day? I feel like my fortune got dumped in a pit. I demand a refund or atleast a replacement at the least. This was the first laptop of my own life. I waited and saved money for 2 years and got a defective peace? I hope you listen to your customers and stop shipping defective pieces to India.
Desired outcome: Complete refund or a replacement the least.
ASUS
-
Asus CX1500 Chromebook
Purchased thru Walmart May 31, 2021. Worked twice and when I logged onto Navy Federal, someone else's username and password populated. This computer is NOT NEW! Now, 8/17, it won't power up even after being charged all night. I want a new computer, not a used one! I called the bank and reported this to the fraud department.

Walmart order#[protected] $249.71
SN:M3NXCV188529128

If I don't hear from you satisfactorily, I will report this to BBB, Yelp and anyone else who'll listen.
ASUS
-
G531GT-B17N6 Serial Number: K4NRCV01W473162
I will be honest. I am searching for a Class Action Settlement Filing that occurred after 2020. I own a NON MODIFIED Asus ROG Strix G31GT. It is less than 3 years old and IS NO POWER NO LIGHTS NO BOOT! I have never used it for Gaming. Never OC'D. I have only used it for DJing and regular web surfing. The reason I purchased it was for the backlit keyboard! Another reason was that I had purchased an Asus G520 I believe. It is over 6 years old and I have only had to replace the screen which I broke. IT IS STILL WORKING FOR HALF THE PRICE! I was quoted apprx 800 dollars to replace the mother board. The laptop is currently only worth 800 dollars. I have taken it to an Authorized Laptop Repair Service. HE could not find the problem due NO SCHEMATICS PROVIDED/AVAILABLE! Which appears to me as an INTENTIONAL ATTEMPT AT KEEPING THE LAPTOP FROM AN "COMPONENT" REPLACEMENT AT A FRACTION OF THE COST!
I am not the ONLY ASUS CUSTOMER with the SAME ISSUES! Is it the use of Bad Components on the MotherBoard or INTENTIONAL DEFECTIVE PRODUCT MANUFACTORING? Asus Corp... This Is NOT GOOD BUSINESS!
Desired outcome: Replacement
This review was chosen algorithmically as the most valued customer feedback.
Today's Date 4/12/2021 First Motherboard: Purchased on [protected] 1. This motherboard worked correctly for 10 days. 2. Upgraded BIOS due to so many issues as stated in bios description. 3. POSTED HDD02 and no video after that point. 4. Sent in under RMA for repair using original OEM box bubble wrapped and put inside original Amazon shipping box. 5. ASUS...
Read full review of ASUS
ASUS
-
Router guest-ssids are blocked from connecting to vpn servers!
Original factory Firmware on the Asus RT-AX58U router allowed GUEST-SSIDs( Guest-wifi server accounts) to connect to VPN servers. But suddenly they BLOCKED this feature with their latest firmware.

Disappointed.

Last known ticket opened #N2103055208 is STILL unresolved.
Desired outcome: REACTIVATE GUEST-wifi SSIDs (or servers) to connect to VPN-services
ASUS
-
AX6600 tri-band mesh wifi6 not performing as it should be
I got the ASUS Zen WIFI AX6600 and thought i would change my WIFI experience at home. When I connect my Macbook Pro to Modem and WIFI AiMesh Router, with cat7 cable, i get a speed of over 900mbps. At the same location, I use connect with my MacBook with WIFI to AiMesh Router, i get less than 500. HK support team said that's normal to have a reduce rate of 15% when connecting to WIFI. But what i am getting is more than 40% of speed reduction from the Router, not the NODE.
This review was chosen algorithmically as the most valued customer feedback.
I was doing some self diagnostics via an Asus application and discovered that the laptop (Serial number K6N0CV117713269) was out of warranty. I then purchased an extended warranty using their website on or around 9/12/2020 (Order number 202009AP14000079). For some reason they had to send me some hard copy form for the warranty, which struck me as very odd...
Read full review of ASUS
We are here to help
16 years' experience in successful complaint resolution
Each complaint is handled individually by highly qualified experts
Honest and unbiased reviews
Last but not least, all our services are absolutely free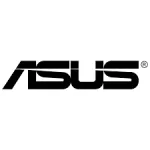 ASUS contacts