Emax / Max Electronics complaints
168
Emax / Max Electronics
-
ez pilot pro
I received the $277.38 plastic junk pile and it was broken. I reached out to the crack pot support team on 3/9/22, no response. I reached out a again a week later, no response so I submitted a dispute on my credit card. It took EMAX's bank 2 months to respond, probably from all the other disputes.

I still have the broken drone, I have still never heard back from my original support ticket but EMAX closed it 2 months ago, so i probably shouldn't expect someone actually get back to me so i can return this junk.
Desired outcome: I want their website shut down for not following consumer laws.
Emax / Max Electronics
-
Service complaint (complaint on sales person Mr. Denny)
Hi I was a regular customer in emax, but I never thought I would be had this type of worst behavior from your one of sales person Mr. DENNY who is Deira city center branch. Last 25th april I went to emac in DCC to buy one laptop, customer will have many question about the product correct till billing that person was polite after I billed I asked one doubt suddenly that person changed to worst behavior he was spoken rudely I never expect this type of behavior from your sales person, if this type of activity will make customers to upset and they will not come to you to buy anything try to avoid this type of behavior and I am recommending to take action on this, if you have any doubt kindly call me on the following no. name : paul julian, contact no : 0521314907, date of purchase : 25th april 2022, email: [email protected]
Desired outcome: Requesting to take necessary action
Emax / Max Electronics
-
Huawei P30 pro which I bought from Abu Dhabi Hamdan Branch
I bought a huwavei p30 pro in 2020 November and had done the screen guard quickx from emax Abudhabi Hamdan show room as the employee in screen guard protection and the sales lady promised me that if I put that screen guard my phone screen will be totally protected from scratches and breaks but after my phone fell down the screen is already broken as they were faking about this screen protector saying that it's nasa approved screen protector and I had paid 200 dhirhams for this screen protector, I hope emax will never cheat a customer saying this fake promises
Desired outcome: I need to get my broken screen to be rectified by emax without pay
Emax / Max Electronics
-
I'm complaining about power bank
I got power bank from mall of the Emirates e max and it's not working! I called moe e max they told me to take it to any e max and they will help me! But I came to e max in burjuman center point and the guy told me to go to moe! Sorry but it's not my fault that the product is not working! It's your fault so you fix it! I can't go to moe it's really far! I want a new power bank!
Emax / Max Electronics
-
Impersonator named Akaram Musa looting millions
I had escalated to the brand about an impersonator importing stolen/counterfeit goods into India using Emax's brand name. I had written to Emax many times but they are doing nothing when he is scamming innocent people. He uses their logo, business card, even ships products using their name. They've been doing this for over 5 years successfully because Emax doesn't care. They don't just extort money from you, but mentally keep harassing you. There's Akaram Musa, Malah, Abbas who go to any length to extract every penny you have.
Desired outcome: Legal action against him. Refund/compensate for the money I lost.
Emax / Max Electronics
-
UAE very poor after sales service
I bought one HP printer with scanner from Emax - Sahara Center. After I bring it home, the scanner was not working. Print was working. I informed them, they told me to bring it and they wl send to service center and will take 15 working days, I ask them, what I wl do within this 15 days, they were very rude and informed me, they don't know. Later I was stupid and bought a BRAUN brand hair trimmer, they charged 50 dirhams more then the original price, I was busy to check other shops and within four months the battery died, I took it again to Emax Sahara Center, They took it and told me they will call me within 15 working days, which is more than three weeks. Till today - they have not called me, but their staff attitude is very bad after sale service.
Emax / Max Electronics
-
Returning product
Hi this side Gurinder, my wife has purchased one iPhone as a gift for me. EMAX Invoice No# CCINV-2401023583. I called customer care before and i come to know that i can visit any branch. How ever on my Mirdif city center branch visit. I met this Person Mohd Nayam in customer care who told me they can't refund there system is down. I need to visit same branch from where I purchased. On my request I asked him let me talk to senior or manager. The next persson standing there name Mr Abbas said i am the manager and they can't refund its emax policy. He has used such a wrong language with me i am feeling ashamed my self like been treated very badly might will never enter here and also advise family and friends to not enter here. But how can such a great hiring department can here this kind of staff. Who use this language and tell call police if you want. I really wanted a reply on this as this is nightmare for me being abused like this.
This review was chosen algorithmically as the most valued customer feedback.
I purchased a refrigerator from emax Mirdiff City Center, Dubai on 5th February 2022. They have promised to deliver the refrigerator on 7th February 2022. When we called the customer care on 7th February 2022, they informed us the order has just been placed and delivery won't be possible on the same day. So we waited one more day but none turned up. When we...
Read full review
Emax / Max Electronics
-
The behavior of Mr Shamsudheein at Mirdif City center
Today Feb 4th 2022, I was in EMax mirdif city center to buy the appliances for my new kitchen (built in dishwasher, oven, microwave, Hob, Hood, American fridge/frizer, washing machine and drayer). So we're talking about 30 KAED.

I was with the saller who was showing me the details on the computer and Mr Shamsudheen came and wanted to use the computer quickly for another customer. I told him that I'm also Custmor and he can find another laptop and he can't stress me as he did it. He told me that the Custmer is waiting in the cashier and can't wait. I was upset I told him that is just not normal and I will complain for this disrespectful behavior and and I left… the icing in the Cacke, I passer by the cashier and it was empty, only one Custmer who is paying. And you have cameras you can check what I'm writing here… The E Max management needs to do something for that it's intolerable.

So, I went to Sharif Dj, the team was very very helpful and they treat me as a customer and I bought for 34.000 AED.

I think you don't have a customer who is paying this every day and even I m only asking to be treated as a normal customer.
Emax / Max Electronics
-
I am complaining about service
I was at your E max branch at sharjah city center , and selected iphone 13 pro max , we waited for cashier more than 20 minutes then when we ask why taking too much time for payment the manager replied if you can't wait then leave the item do take,

This was completely disrespect , and this pathetic customer service really gives a bad impression of your brand..

This was completely very rude behavior.

We will never visit and buy products from your shop and also.
Desired outcome: Poor Customer Service
This review was chosen algorithmically as the most valued customer feedback.
Purchased bose speaker revolved Ii my gift to my wife for new year and her bday jan 16. She was very happy. When opened for testing its not working at all.. visit the branch in bawadi mall, al ain and complaint .. the cashier pressed all button repeatedly and pressing button using finger nails. Actually thats my unit already and should not do that. If she...
Read full review
Emax / Max Electronics
-
Delivery
Hi,
My name is Faisal Aslam ( +971 564643457).
I purchased bertazzoni cooking range from Mirdif city centre dubai on 25 the Dec 2021.
Delivery supposed to be on 27th Dec 2021.
But still I didn't get my item.
I called many times you customer care no 044096600, but they are not helping .Same reply, some body will call me.
Is this a Emax reputation, I am new here in UAE .I used to buy your product in KSA. But your service in UAE is pathetic.
Kindly tell me my item delivery status.
This review was chosen algorithmically as the most valued customer feedback.
I have taken 2yrs accidental damage protection policy for my iphone 11 pro and I have 2 claims throughout the policy period. When I gone for my 2nd claim as per their given information (mr rogan) I was asked only to pay aed 300 service charge and agreeing to that they have arranged for the phone collection and collected it on 25 dec 2021 and after 4 day...
Read full review
Emax / Max Electronics
-
Cheating- Over billing
Bought an Iphone 13 pro max 128 Gb seirra blue in Dubai Mall Emax store on 25.12.2021. The price was 4699 AED and I asked the salesman that whether there are any bundle gift included with the above mentioned price. He said that there are no extra gifts with the phone, but the store will coat my Iphone with a thin plastic cover, barely visible and that will be for free. I agreed and paid the amount with me debit card. This guy also said that he will send the invoice through email. It was late in the night and when I reached home, i saw that they have charged me 300AED more for some QUIX GOLD SP CASE, Quix GOLD SC CASE FRIENDLY MOBILE AND QUIX LENS PROTECTOR) phone CASE(iphone 11).
All these items i never ordered or received.
Invoice number- CCINV- 2800721974
I am so angry and feel cheated
Emax / Max Electronics
-
Apple Ipad 2020 model
I placed an order for Apple Ipad 2020 model online on 01-12-2021. As the shipment arrived at my location, they started creating drama that the shipment has iPhone too and I should pay for it or else I won't get a refund nor a delivery. I was forced to pay extra and till today as of 07-12-2021, I did not get any refund or delivery. Please, someone, help me to recover my lost amount.
Emax / Max Electronics
-
Installment plan unsuccessful
Dear team,

Good day.
I had purchased iphone13 pro from emax wahda branch, i requested the cashier that i want to apply for installment plan and i will be paying with samsung pay, then he called someone to get guidance and then asked me to tap the samsung pay but when i had tapped my card, machine deducted the complete amount and cashier was shocked that there was no 12 installments plan appearing on tapping machine after the payment was processed but maybe to calm me down he asked me to call the bank and then they will do it but now when i am trying to apply for installment plan, bank is charging me 410.22 AED to convert into installment and i cant pay the this huge amount all at once. Please look into this and let me know solution

Thanks
Labdeep 0503703944
Emax / Max Electronics
-
My gaming laptop
I went to sharjah al wahda branch for my laptop service reason. It was under warranty so i told them battery drainage issue software error coming up every time opening up, And I made a complaint
After 10 days later they called me and said your laptop is fixed you may come and collect it. I went there checked my laptop it was covered in dust first of all and second the problem with the software issue still there and battery was draining very quickly and I requested the customer care representative to bring out the manager/supervisor to ask about this matter after 10 minutes the guy name Mr tharoor head of IT department in alwahda store come up on and talk with me politely in initially then changed his tones kinda rude way and blamed on me for mentioning in the service request paper that I mentioned don't loose data so I asked him how come you didn't check the battery before accepting from the accer store. He said we replaced the battery and that's it, it's not our job to look at it. You can take it with or leave it here after 1 month we will fix it and get back to you the laptop he was very rude I tried to talk to him and he is not agreed with me not even listen to me properly. I was Such a shamed and he asked me about my job what was i doing and make fun of it and said you are not a software engineer so you don't know nothing was teasing and mocking me also. Now I have the same problem I had and battery is much worst than before it is draning like open water tape. After getting home I noticed the window button is not working and some app of mine is missing, I had every bad feeling. Overall bad customercare. Now I don't know what to do with my gaming laptop. I sincerely believe emax take necessary action against.
Desired outcome: Fix my laptop
Emax / Max Electronics
-
Customer service is reluctant at repairing my acer laptop purchased from Oasis Mall AlKhuwir branch
The laptop worked properly until the right hinge was stuck. When I tried to open it as usual it cracked and three screws came from the inside. I took it to the customer service in the shop at the weekend in October. They refused to take it because the agent in charge works only from Sunday to Thursday. I came again to the shop the next Sunday. The agent examined the laptop and wrote a report explaining that the laptop needs 3 weeks. After 3 weeks I went back to the shop in the weekend. The agent brought the laptop when examining it, it had the same problem (it cracked from the right hinge again!). We opened the report it says that work and checks are done perfectly!
I refused to collect my laptop and no one contacted me to give me feedback as usual! My experience was not satisfying at all and I felt angry.
Emax / Max Electronics
-
Hitachi refrigerator not delivered by emax landmark group...3 days passed
Dear Team @ Emax,

I have purchased a Hitachi 500L double door refrigerator from Emax Bawadi Mall, Al Ain on 6th Nov and they promised me to deliver the same by 8th Nov, and today is 9th Nov no response from Landmark team, poor service in VUCA world.

They are providing scratch win coupon, and they don't have the product to share with winners. Invoice says 2 coupon but front office staff gives only one coupon Emax Bawadi Mall, Al Ain, cannot understand the policy of Emax Landmark Group.

S Prabhu
Emax / Max Electronics
-
Samsung Washing Machine (Model : samsung WW90TA046AE/GU
Dear sir,

I m a costumer who is having trust on Emax product since long ago. I had brought Samsung washing machine on 19th June 2021 and within few months I am having issue with it. I understood that the its electronic item and problem happen anytime but I am totally disappointed with service of Emax team . Kindly note that Machine got switched off while working condition and my clothes are in wet condition since 3days and it may get damage.

In this condition there should be a solution to open the door of washing machine so I can remove my clothes from it .

Same thing I have informed to Samsung customer service team but they simply said it will take time to get the parts of machine and they don't know when it will be ready. We request you to do the needful and arrange the repair work asap.

if not, The machine has to be replaced with new as We re in trust with Emax and we hope our trust will be never failed.

Thank you.

Maulik (+971 552135566)
Desired outcome: Machine has to be replaced with New.
We are here to help
16 years' experience in successful complaint resolution
Each complaint is handled individually by highly qualified experts
Honest and unbiased reviews
Last but not least, all our services are absolutely free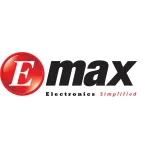 Emax / Max Electronics contacts