1-800-Flowers.com complaints
221
1-800-Flowers.com
-
Billing
I placed an online order on 5/2 for Mother's Day chocolates and cookies. The order had gone through without a chance for me to apply my coupon code 25% off (VUP25). I called 1800flowers soon after the order was placed and explained to the rep what had happened. They said they would credit my pay pal account. I have yet to see the discount after numerous phone calls to both 1800flowers and PayPal. Chocolates were also all melted when delivered. This has been a horrendous experience.
Desired outcome: Money back
1-800-Flowers.com
-
Mothers day flowers
I was to receive flowers on the day before mother's day. They were never delivered as they said they did. They said someone signed for them - but don't have the signature. Then they say they delivered another arrangement on the 10th but no one was home, they claim, when they came here. here it is the 13 - no one has tried to redeliver them - no calls. I reached out to the 1-800# and they wanted to charge a redelivery fee. AS IF. I asked for a supervisor. Another guy got on the phone - and when I asked his name, he said Christoper. When I asked for his last name or badge number, his response was - I didn't bring my badge in and I don't know the number off the top of my head and there is no other supervisor to help you. The first guy I talked to said he tried to call the florist and they never answer...the supervisor told me he doesn't have a number to call them. No guarantee of flowers - no money back - no discount. Nothing.
Desired outcome: I want the flowers that someone cared so much about me to get to me. And I want a discount or refund for the issues and problems.
1-800-Flowers.com
-
Very Disappointed
I received 2 dozen roses for Mother's Day from my daughter. I heard the Fed Ex delivery being put on my porch and immediately went to get the delivery. The actual box was very warm even though it had a perishable sticker on it. Sure enough when the box was opened, even the bubble wrapped vase was very warm and needless to say the roses were in terrible shape even though we immediately trimmed the stems and put them in water. Immediately called Flowers.com, held for over 30 minutes, but then accepted their offer to keep me in line for a callback. No call back in 24 hrs so I did it again, still no callback. I even called in the middle of the night since they claim 24/7 service as well as left a text. Totally no response whatsoever. Finally I gave it a try again four days later since I was so totally sick about having to tell my daughter the condition of her present to me, and after holding another 30 minutes, someone picked up only to find out that my daughter, who has an heavy work schedule would have to call herself, even though they were able to locate the account. Flowers.com has become a scam in that the 3rd party recipients get to see their poor quality and in my case I could be honest with my daughter. I think of the others who can't be honest with the person sending. Then when you appeal to customer service you beat yourself against a brick wall just getting through to a live person…and yes I tried their robotic virtual assistant who did assist by telling me the other "secret" place to find the senders card since it was missing in the senders envelope within the box! Not a good thing when you receive flowers, even wilted ones, without knowing who sent them! Flowers.com has over extended themselves with all the other outlets they have undertaken and is not the same as it started out. Never, ever will I or my daughter use them again. The saddest part is their selection of FedEx as their source of delivery, as the flowers should have never ridden around in a hot truck in FL for 2 days. Their customer service response, or lack thereof, only escalated the issue as if they could have been reached, this wouldn't be so blown up to my total disgust and frustration. Wasted entirely too much time with this company.
Desired outcome: Sender should be compensated. Mother's Day is over and no redelivery could ever erase all this frustration so I definitely don't want to see a box with your name on it…ever!
1-800-Flowers.com
-
Mothers day 2022 delivery
I ordered flowers for my mother on Mothers Day 2022 and paid an extra $14 plus for delivery for anytime before Mothers day. The flowers arrived the Monday after Mothers Day which I would have been fine with, but dont charge me the extra $14 plus to be delivered "before" Mothers Day. Delivery service for flowers is expensive already without them ripping you off extra.

Dozen of beautiful roses no vase at Walmart this mothers day was less than $10 and $69 thru 1-800 Flowers because my Mom lives 150 miles away, so sad...
Desired outcome: Refund my $14, Fed Ex did not deliver Sat or Sun as stated on tracking info
This review was chosen algorithmically as the most valued customer feedback.
I had ordered flowers for Mother's Day for my wife, and I received a text message that they had been delivered at my home on Friday May 6, but they were not delivered, and my wife and I were at home all day, and never seen anyone trying to deliver the flowers. I called the Customer Service number at 1-800 Flowers to let them know that they floweriest that...
Read full review
1-800-Flowers.com
-
Wrong flowers sent to funeral home
Ordered flowers for delivery to funeral home. Had issues modifying date spoke with customer service 3x. After flowers were left in steps at funeral home director had family pick up because service wasn't for another week. The arrangement was a stand basket white flowers with blue ribbon for a male recipient. Arrangement delivered was pink roses no bow and an empty arrangement that looked like it was $50 worth. Horrible experience! They could not redeliver for date of viewing even notifying with anticipation they wanted to deliver 2 days before service n florist wanted the crappy bouquet back. This is by Far worst experience. I can order from one day to another And 1800 flowers representative states the date I need it for is unavailable literally 4 days from now! Insane! Added the internet photo verse what was delivered! I payed extra from the service charge and you want yo give me 50% credit!
Desired outcome: Full refund requested
1-800-Flowers.com
-
Order Number 5810878414
My name is Margaret Murphy Webb and I ordered a sympathy planter with small plants for Donita Greene from your website on April 23rd. The order number is above. She received the plants and sent a picture to me yesterday. I couldn't believe the difference in the plants she received and the planter that I saw on your website. The planter she received looks as though there are missing plants. It is not as full as the picture I saw on your website and I am not pleased. The one Ms. Greene received looks as though two small plants were thrown into the pot and it was sent out. Unacceptable.
Desired outcome: Either compensation or credit on your site.
1-800-Flowers.com
-
fromyouflowers.com
Do not order from (fromyouflowers.com). I ordered flowers for my daughter in law for her birthday and they didn't arrive. I received a phone call the next day apologizing for the delay and that they didn't have a vendor in that area. (Leland, NC right outside of Wilmington, NC.) They offered to upgrade my arrangement and a letter of apology to be sent out the next day. I didn't ask about the vendor issue. I figured they had worked it out some how. Well, the arrangement didn't arrive again and I received an email with an apology again and stated they would be happy to send flowers to another address of my choosing. Obviously, I didn't want flowers sent to just anyone and I requested my money back. The moment had been lost and the experience with this company truly failed to deliver.
Desired outcome: That other people don't order from this site. If a person is ordering flowers for someone, it is for a special event or rather it is for a very special reason and the moment is lost after your flowers do not arrive.
1-800-Flowers.com
-
order wrong and delivered on wrong day.
order was not as shown online. I ordered an extra large arrangement for my 25th anniversary and what showed up a day early looked like it had been picked in the field on the drive to my house. I believe the local shop filled order incorrectly.

this was ordered:

Fields Of Europe Romance-Extra Large

Product Number: 148245XL

Price: $79.99

order #W01005809291858
Desired outcome: this order should be redone today correctly. it was due today and i ordered and XL large arrangement that was not what arrived.
1-800-Flowers.com
-
Screwed up Delivery Yet Again
Did not deliver order for my friend's birthday. Second year in a row they've messed it up. They didn't call, no email, no notification at all. The day AFTER, they claimed the flowers I ordered were "not available." Not that they ever told me that. Replaced them with something of THEIR CHOOSING which I never saw or approved. Offered me a $20 "refund" which was actually A CREDIT for a future order. Like I'd ever order anyting from them EVER AGAIN. What a joke. When I called customer service, the man could barely speak English. I am guessing they are outsourced overseas. So disappointed.
Desired outcome: REFUND. Which I won't get.
1-800-Flowers.com
-
St. Patrick's Day Flowers for 91 Yr old Mom Cancelled with No Notice
I ordered a bouquet of St. Patrick's day flowers for my sick elderly mom because 1-800 Flowers advertises that they deliver everywhere. She lives in KY with my brother. I ordered the flowers 4 days in advance of the holiday. On the holiday, no flowers arrived. I called 1-800-flowers and found out that my order had been CANCELLED WITHOUT NOTICE. I received a call on March 16 that the order had been altered to arrive on Time on March 17. I called CSR. They refused to connect me with the Jerico NY corporate headquarters to complain. ORDER #281244099.

This is the worst florist experience I have had in my 64 years on this earth.

Mr. Christopher G. McCann needs to know how crappy his organization is, and I can't even relate how FURIOUS I am, as my mom is IRISH and this is her favorite holiday... and it may be her last.

SHAME ON YOU SHAME ON YOU SHAME ON YOU ALL.
Desired outcome: CEO CHRISTOPHER G. MCCANN... IS THAT IRISH? NEEDS TO APPOLOGIZE TO MY 91 YEAR OLD IRISH MOTHER. GET A HANDLE ON YOUR ORGANIZATION MR. MCCANN! PITIFUL.
1-800-Flowers.com
-
Flowers wilted and died immediately
Order# W01005805468074

Order date March 9, 2022

Name: Julia Anzolletti

My Email: [email protected]

March 9, 2022 I placed an order for a Birthday flower delivery of Gerber Daisy's to be delivered on March 10, 2022. The flowers arrived at 5:03 pm on March 10, 2022 in a pretty box. When the flowers arrived there was no water what so ever. The flowers were alive and pretty but the arrangement needed to be fixed by the recipient to make them look presentable. The recipient added the water to the vase and the flower nutrients packet as instructed. The very next morning the flowers were wilted and dead. I have purchased Gerber Daisy's very often over the years and never have I had this problem after less then 24 hours. This is my first using your company as I was referred by a friend. I am very disappointed and I would like a refund to my credit card.

This was a very special day for a very close friend of mine to be able to enjoy the beautiful flowers and that did not happen. Please see photos attached.

Thank you,

Julia Anzolletti
Desired outcome: Please refund
This review was chosen algorithmically as the most valued customer feedback.
Will absolutely NEVER order from them again! Ordered flowers on the 26th for my girlfriend to give her dying mother to be delivered on the 28th by 8 pm. Due to Covid, she's not been allowed to visit so I thought it might make her feel better if a piece of her was there since she couldn't be. The flowers never showed up. Had a confirmation email, was able to...
Read full review
1-800-Flowers.com
-
Flower delivery never came.
Purchased flowers on 2/15 to be delivered on 2/16 under the name Estella Harkins.

Flowers never arrived, never received email.

Call customer service is unless. I don't understand why customer service has gotten so horrible lately. They won't tell me what happened to my flowers, and when I ask to speak to a manager, they put me on hold then hang up. I've been waiting for a manager to call me back for the past hour. This is horrible customer service, my friend was expecting her flowers yesterday and we have not gotten anything. Then when I ask for a refund, I can't get a confirmation number? This by far my worst experience with Flowers.com I'll be willing to wait on hold but to be hung up on multiple times is infuriating!

Please have a manager with sense call me back 7082613672
Desired outcome: A full refund and a confirmation # sent to email or phone and a apology for poor customer service.
1-800-Flowers.com
-
Bunches of Love Tulip & Iris Bouquet
This order is tracking number: 5670-31970482. Product Code: 90787SCLSV1

This is the second time and the LAST time that your company will be used. $49.99 plus delivery for a total of almost $60.00 bucks for 13-flowers is ridiculous. They not only portray what is on your website, included in my pictures with this complaint. The stems on each of 13-flowers were plainly dried out & damaged from, what I am assuming the prepping to deliver.

After posting on your Facebook page too, I have received several responses, with other customers own pictures reflecting the same thing for your Bunches of Love Tulip & Iris Bouquet arrangement. So, this is not an isolated incident, it's a problem over all with your advertisement and the florists that you choose to use. I demand Complete refund or send me a Purchase Order to send your product back.
Desired outcome: Complete refund or send me a Purchase Order to send your product back.
1-800-Flowers.com
-
2 dozen roses for valentines day
I purchased 2 dozen Red Roses for my friends (Single Mother and her Daughter) for Valentines Day. When the Roses arrived they called to Thank me. They were Overjoyed to Think they'd get flowers for Valentines.

After they called they opened the flower box and immediately noticed the leaves were falling off onto the floor as the mother unwrapped the first dozen roses 8 of the 12 rose buds fell off leaving her with rose stems without leaves or buds. Only four roses were left hanging on to the naked stems. The second set of 12 roses they video conferenced me while they unwrapped them, the leaves also were falling off as they opened them. They felt they had to handle them with extreme caution or they too would fall apart on the floor so they just laid them on the counter afraid to handle them more than absolutely necessary.

Needless to say my good intentions were spoiled and 1.800 Ruined a mother and daughters Valentines Day! Congratulations!
Desired outcome: Full refund including 1 year of free shipping. Replacement of the flowers as a gesture of goodwill. A note of apology to the recipient from 1.800!!!
1-800-Flowers.com
-
Order not delivered
Order placed on Feb 4th at 3:18pm. Received an email Feb 4th at 8:28pm

Here's an update on your order: W01005799196652

We attempted to deliver your gift, but we were unable to do so.

We'll continue to attempt delivery until we're able to complete it. I never heard back from you.

Contacted you Monday Feb 7th and Wed Feb 9th of this week. Still no delivery.
Desired outcome: Either deliver order or give me a full refund. I don't want a redelivery fee plus $20 savings.
1-800-Flowers.com
-
The fruit basket I ordered on 12/24/2021for Christmas and was charged $16.99 for shipping with ad for shipping free..
After my complaints 2 times to refund my shipping cost and was promised to refund the money- never did it within 1,5 months that passed since.

Very disappointed and was forced to make a complaint to PayPal that will deal with you now and should refund me.

Full price of the order I paid was $116.47 with shipping cost that as it mentioned in the email that I received said that it was a mistake that 1800 Flowers made.
Desired outcome: Should get a refund of $16.99 for shipping cost that was never supposed to be charged.
1-800-Flowers.com
-
Flowers not delivered
I ordered a rose plant to be delivered to my daughter on 1/20. They were on the vehicle yesterday "out for delivery " it was never delivered by FedEx and after speaking to customer service twice, there was no update as to when it would be delivered. So the rose plant has been in a freezing cold trailer for over 24 hours in Denver CO. Today is the 22nd, I was finally able to (stop and return) said item after several calls. I will never order from your company again…pathetic customer service as well as automated service. Tired of the excuses!
1-800-Flowers.com
-
Floral delivery for funeral
I am a Passport member who orders nearly every other month. I ordered these funeral flowers a week ahead to be delivered on 1/17/21. They were not. Customer service assured me they would be delivered the next morning before 10 am in time for the 10 am service. They were not delivered until 10:20 when the service was half over. I spent nearly 1/2 hour on phone last night, & the same amount of time this morning only to have the flowers delivered late. So these flowers were there to comfort the family for the last1/2 of the 45 minute service? Not acceptable .A refund for at least 1/2 of the purchase should be forthcoming then. What was the point of ordering a week early ?
We are here to help
16 years' experience in successful complaint resolution
Each complaint is handled individually by highly qualified experts
Honest and unbiased reviews
Last but not least, all our services are absolutely free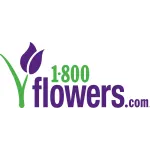 1-800-Flowers.com contacts