Zaxby's
-
Too long to get my order tonight.
I went to get a salad for myself tonight at the drive thru. According to my receipt I placed my order at 7:37 for a grilled house salad . . When I got to the window to pay and get my order I was asked if I ordered a black and blue salad. I said no, I've never even had that and don't know what it is. I told him AGAIN what I ordered. He said they would have to make a salad for me. I waited, waited , waited. Finally he came back to the window and asked me to pull forward while they made my salad. When I finally got my salad it was 7:58. 21 minutes from the time I ordered. I asked him to see the manager and was told only the asst. manager was there. I said I wanted to talk to the asst. manager. The guy came back outside again and told me the asst. manager was on a call and I could come inside if I wanted to. I didn't want to go inside. That's why a chose to go to the drive thru to begin with. I came home, called back to the store and asked for the asst. manager. I told her what happened. She said she would talk to them and asked me what could she do. I told her I felt like deserved my order to be free so she offered mea free salad that I could come back for tomorrow. She didn't even bother to get my name for when I came back. She would only give me her first name and would not give me the managers last name either. I am not happy with this location. There was no need in it taking 21 minutes to get 1 salad.
Desired outcome: I was told I could get a free salad tomorrow. I will go back for it. The asst. manager said she would speak to the people taking the orders about repeating the orders back to the customer to make sure they got the order correctly.
This review was chosen algorithmically as the most valued customer feedback.
My husband and I decided to go through Zaxbys drivethru for dinner tonight. But mistake. First off they were out of chicken wings along with the cheddar bites I believe. This is the second time I have tried to order the bites and I have yet to get any. Well we order our food. I got the Kickin Chicken meal and he got the 6 piece finger plate. That costed u...
Read full review
This review was chosen algorithmically as the most valued customer feedback.
March 24 1:30pm i went through the drive thru and placed an order for the b1g1 big zax snack (1 ranch 1 honey mustard) with the survey receipt. I was told my order would be $8 even. Everything went smooth with ordering. Once i got up to the sliding doors to pay. I of course had my debit card in hand and was looking down to grab the receipt for the b1g1. The...
Read full review
Zaxby's
-
cold food
I ordered kick in chickin sandwich meal today with go through. From the location oz zaxby to my home takes 5 mins. When I came home and i tried to eat the meal , the meal was so cold and at least cooked 1 hour ago. Patotoes was cold as well. I am university student so Most of time i eat outside. I think I deserve better service, at least wanna eat something not for survive , to enjoy it. I often come to zaxby to eat. It will be my last coming. I dont wanna wasted my money. I threw the ordered food to garbage today. Please give better servicde, not to try to sell left foods.
This review was chosen algorithmically as the most valued customer feedback.
Hi, I ate at Zaxby's for lunch today in Forest City, North Carolina. I usually get a salad and lately every time I've eaten there I have to really pick through the greens. There's a lot of brown pieces and slimy old pieces. Today was probably the fifth time it's happened, pretty consecutively (I'm a music teacher and travel to Forest City once a week. A...
Read full review
This review was chosen algorithmically as the most valued customer feedback.
Placed my order @ 12:45 PM, this order was at drive thru window. I did not have a long wait for order, staff very friendly. I get my order home and I am assuming that I was getting a breast on Sandwich. It was not there was 2 or 3 chicken tenders! This is not at all acceptable for $8.49! Then I look at my order ticket that is almost unreadable for a phone...
Read full review
This review was chosen algorithmically as the most valued customer feedback.
Hello Mr. Seth Reed My daughter Jakira Belle and son Jakeem Williams are employees at the Zaxbys in Douglas, ga. I went to zaxby to get my keys from my daughter and she told me that she's about to quit because your supervisor Kade has been cursing at her all morning. She asked him to stop cursing at her or she was going to call cooperate and he stated he...
Read full review
This review was chosen algorithmically as the most valued customer feedback.
This past Saturday night I went to Zaxbys in Graham Nc ordered the big Zac snack meal. Got home ate it the next morning started vomiting with diarrhea and haven't stopped yet. I know it was food poisoning. It was the chicken tenders my friend had the fries with me along with the fried mushrooms no problems. I have missed work behind this problem! Need some answers quick!
Read full review
Zaxby's
-
Product
We spent $32 n some change for 2 of us to eat Zaxby's and I don't mind paying that's bc Zaxbys has always held much more than standard quality of their food but tonight all of our fries are old and hard n cold and my zalad wasn't even edible the lettuce is wilted and few pieces brown and it taste so old and nasty I am so disappointed! I had been waiting for like a week to get my most favorite salad n the world and now I'm having to make us a whole new dinner after paying over $32 For dinner and it goes even beyond the fact the food was awful and we wasted our money it threw our whole entire night schedule off bc I had to cook us dinner I mean I don't even . Complain but this was ridiculous
Desired outcome: A new fresh order
Zaxby's
-
Poor Management of a General Manager
As a a manager, Management should be taught differently. The GM ( General Manager) should have companionship on every employee life and health. I do understand some stores may be short staff, However overworking an employee is not right. for a General Manager state that the employee do not do nothing for the store. However, every Zaxby's employee works hard and work hard to help out the store. I believe if they are going to help out, they should be served equally to having a rest day or call out for over working and coming home late or in the morning.
Desired outcome: New Management or new rules.
Zaxby's
-
Zalad
After ordering 2 house zalads yesterday from the drive thru, we got home with our order and one zalad has (2) live flies in it. Obviously it went in the trash. We didnot return the zalad to the Sherwood, Ar store bc of time involved in the traffic right at rush hour. I feel like We are owed a gift card from this store for the unsanitary conditions and employees not checking orders b4 its handed to customers. What has happened to the quality of service we have gotten used to from this store. The microphone at the drive thru is awful and the employee cannot hear not customer can understand the speaker. This store needs a renovation. I wonder how many unsuspecting customers have had flies in their food. Im totally grossed out!
Zaxby's
-
service
on 10/12 ck # 2650
29 Hwy 138 West Stockbridge ga,
128 Chataya
Was very hate full &rude she was having trouble with the computer
she yelled for MRS. JOYCE TO COME HELP NOW !
SHE SHUTTS IT DOWN AND TOLD HER TO REBOOT IT.
AFTER WAITING A FEW MINS WATCHING HER DO NOTHEN BUT TALK TO OTHER EMPLOYEES A FEW MINS JUST STANDING THERE . ASKED HER TO CHECK IT AGAIN.
SHE THEN SAYS IF YOU DON'T LIKE IT GO THRU THE DRIVE THUR!
SHE YELLED AT JOYCE TELLING HER TO COME WAITE ON US THAT SHE WAS NOT GOING TO.(4 OTHER CUSTOMER WHERE ALSO STANDING AND WAITING )
I DON'T KNOW IF JOYCE IS A Manage or not but no one should be a talked (yell) like she was . Please get with Joyce she can tell you a lot more
If I had to let Chataya Waite on me I would not go back
and I eat at zaxby's a few time a week
Zaxby's
-
Online Order
On July 7, 2021, I accidentally ordered a 20 piece chicken finger family in addition to my order for a total of $59.76, Chk 1674 at 12:05 pm. I called the restaurant in Gibsonton, FL and spoke with the manager. He said he would cancel the order and I will receive a refund in 3 to 5 business days.

My credit union, GTE, charged me $59.76 for chicken I never received. I filed a dispute with my credit union on July 16th. However, without proof that I cancelled the order, GTE will not refund my money.

This is not right. I want a full refund of $59.76.

I can be reached at 813-468-4685.

Thank you.

Linda D. Jones
Desired outcome: A full refund of $59.76.
This review was chosen algorithmically as the most valued customer feedback.
After I started hearing the advertisements for the southwest chicken salad, I just had to try one. I live in Kingsland Georgia so I visited the Zaxby's location at 1377 King Ave. I ordered the southwest chicken salad and a sweet tea. I took the order and turned around to see that the dining room area was closed however, there were no signs inside or...
Read full review
Zaxby's
-
My meal
I asked for boneless wings with 2 sides of ranch and a regular fry. I got 1 ranch and no fries- when I went back I was told I never said that and have to pay again and wait in line.
I love zaxbys but this is the second time it's happened and my first complaint and I didn't think it was much an issue then I payed twice for soemthing I never got so I'm a little irritated
Zaxby's
-
Service
I received a Zaxby's correspondence welcoming me to "The Zaxby's Mail Club". This correspondence included a coupon which is part of the correspondence itself. The coupon portion of the correspondence states: Bring in this card to receive a FREE sandwich meal". I have taken this correspondence to three Zaxby's Restaurants in Jefferson County, Alabama where I live and none will honor it! I guess I will just with such confusion among the restaurants I will just keep going to Chick-fil-A for my chicken sandwiches, Never had a problem there, not once!
Frank L. Tapley, 205-451-2922
Zaxby's
-
Product service
At ft benning zaxbys approximately 1340 i Thursday 29 2021 i ordered a number 1 meal with a cherry coke. When received my drink. I noticed too much ice. So requested a drink with light ice. She replied that she couldn't take the drink back. Then she asked me if i was going to order another drink. I said no. Now was willing to pour it out or what ever. Other Fast food establishment will give another drink to replace the first. I understand there are covid rules in place. However all i wanted was a drink with light ice. I do not appreciate this employee treating me with disrespect. I am disappointed that this behavior occurred on a military installation.
Desired outcome: Better service
This review was chosen algorithmically as the most valued customer feedback.
We were told we would wait 7 minutes for our food through the drive thru. We ended up waiting 37 minutes that's when I walked in. I was told they already brought out my food. Turns out they gave my food to someone else. When we finally got our food they got my salad wrong. How do you get a salad wrong? Needless to say I will not be going back to that Zaxby's.
Read full review
This review was chosen algorithmically as the most valued customer feedback.
On Saturday July 17, 2021, I went to Zaxby's on Hwy 85 In Riverdale and placed my order via drive thru. I spoke very clearing when placing my order and asked for the Free Kids Meal last, to make sure this Zaxby's honored it. When I approached the window, I gave the employee my debt card and she handed it back to me with my receipt. I looked to make sure my...
Read full review
This review was chosen algorithmically as the most valued customer feedback.
I am an employee at Zaxby's in Gray, GA and I was recently suspended for getting a grilled house salad. The manager that suspended me said that in the previous meeting he said we could only get 3 meals and salads are not one of them. In the meeting he did say during the week days there were only 3 meals we could get but he also stated on the weekends we...
Read full review
We are here to help
16 years' experience in successful complaint resolution
Each complaint is handled individually by highly qualified experts
Honest and unbiased reviews
Last but not least, all our services are absolutely free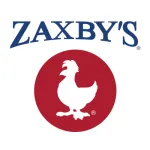 Zaxby's contacts