Pollo Tropical complaints
82
This review was chosen algorithmically as the most valued customer feedback.
8-5-22 Pollo Tropical Complaints: I have been a customer of yours for over 25 years. And you have a manager who is very rude, disrespectful and treated me bad. On 8-2-2022, around 6:45 pm, at your restaurant on: 311 State Road 7, Hollywwod FL 33021 ( store # 10151 and order # 142822 ), I ordered a tropichops with yellow rice to eat in. After I tasted...
Read full review of Pollo Tropical
Pollo Tropical
-
An order placed at the drive through window
I visited Pollo Tropical Store #10089 on 08/01/2022 at 2:54pm. I placed an order for 1/2 chicken meal with black beans and white rice, and a small chicken TropiChop with black beans, white rice, corn, tomatoes, and onions. My TropiChop was ok (although pieces of the chicken tasted a little burned but I received a 1/4 meal (for which they charged me) but I only received one piece of chicken as the leg did not have chicken on it (I checked my order to make sure the food I ordered was in the bag but I didn't open the meal carton to check it. This meal was for my husband who was not happy.
Desired outcome: I am not sure but I do feel that the employees are somewhat careless and inattentive to what they are doing. I asked for Salsa Sauce and Curry Mustard and received a white sauce and curry mustard even after repeating it to the cashier.
Pollo Tropical
-
Staff
Today Saturday July 17 between 6:45 and 7pm i went into the lobby of the store in the Millenia are by the target of Orlando. I stood there with no one greeting me at all. I went back ou the door asked my daughter what drink she wanted came back in still was not greeted i stood there for agood five minutes 4 employees working 2 girls and 2 men one at the window busy and one at the register talking in a head set them she went and made a meal then she came back got back on head phones one man went out got more brand brought them in dropped them

Into the bean pot by the grill still no one spoke to me it was pouring rain and i was wet. The girl then looked at me and said drive through only you can't order here. Mind you the door were all unlocked and there was sign saying the lobby was closed. When i asked she shrugged her shoulders and went back on the head set and ignored me.

Amanda brown [protected]
Desired outcome: Rude employees need to be adress and i would like to know why your lobbies are closed but no signs and doors are open
Pollo Tropical
-
Ordering At Counter
Was just in Pollo Tropicale 21852 S. State Road 7, FL 33432 today July 2, 2022 about 2:00 pm, was online with about 4 other people. Waited patiently for almost 20 minutes and we were completely ignored even when asking for help, then all of a sudden someone at the cookers said only drive thru is open, this after waiting 20 minutes and no responses. If they had to do only drive thru, they should have put a sign at the counter or somewhere, I understand help is rough these days and i am usually patient, but this store always has issues, and i never complain, but today i thought the way whatever problem they were having it could have been done better. I was going to buy 6 orders, ended up going to Duffys down the road and got taken care of quickly and efficiently.

Steve [protected]@yahoo.com
Desired outcome: i would like an apology and a response for the lack of customer service or care. Asi said a simple sign or anything indicating that the inside counter was closed would have been much better
This review was chosen algorithmically as the most valued customer feedback.
They are always out of something sauce-sausages-beans- brains employees have really bad attitudes I don't want anything from the I just want you to know that your employees don't care about your job or anything but themselves. The African American manager with long blonde braids could care less I am reporting her to the health department for unsafe health and medical issues she picked up something she drove and used it anyway
Read full review of Pollo Tropical
This review was chosen algorithmically as the most valued customer feedback.
Rude drive thru employee on 5/31/22 at 12:20p employee ID # 421601. He was rude from the beginning, I had 2 separate orders which he went ahead and total them together. While I was at the window to pay I remind him it was separate orders which he replied you should had told me that from the beginning. He threw the food in 2 separated bags. i had worked near...
Read full review of Pollo Tropical
This review was chosen algorithmically as the most valued customer feedback.
I went to Store #10007 in N. Miami Beach, Fl. The man taking orders was cocky and rude. All I asked was "why they are charging extra for black beans on a kids' menu, when it was always considered one side". His answer was "I don't make the rules" taking it personal. The lady serving the food also had an attitude, her whole demeanor was like she was bothered...
Read full review of Pollo Tropical
This review was chosen algorithmically as the most valued customer feedback.
4/20/2022 4:50:03 PM I picked up a family mean tonight which included a whole chicken. It was so dried out that we could hardly eat it. It must have been cooled hours before I got it. My meal was $17.56 and could not it it. I feel that i should be compensated for the expense of a meal that could not be eaten. The girl at the window was very rude and...
Read full review of Pollo Tropical
This review was chosen algorithmically as the most valued customer feedback.
Miami Lakes #10010 04/15/2022 Order 725730 6:38:18 Drive Thru - Melanie Ordered 1 Shrimp Creole Platter BB WR 1 Shrimp Skewer Tropichop BB WR 1 Extra Shrimp Skewer 1 Steak Tropichop BB WR 1 Key Lime Pie Received The Creole Platter 2 Creole Shrimp Tropichop WR only 1 Keylime Pie Went over order with cashier and supervisor so I did not check both bags. I thought I didn't have to since the order went thru 2 people.
Read full review of Pollo Tropical
Pollo Tropical
-
Tropichop churrasco, order incomplete, little food in container. Two orders
On April 7, 2022 we ordered two of your new Tropichop churrascos. Please see the attched copies of the two receipts

Really dissapointed to find the total amount of food, on both orders, barely reach half of the container. It looked more like a free sample.

Also missing: (Please see attached receipts.)

Order 969: Avocado Slice (Extra charge) + Avocado cilantro sauce

Orde 970: Cilantro garlic sauce.
Desired outcome: I would like a Gift card for two to eat a normal size meal, not a free sample size, at Pollo Tropical
Pollo Tropical
-
Order incomplete
Purchase made 3/17/2022 Store 10224. Mobil order. order:953912.

I only received yellow rice and a lot of onions. I pay for a different one. Because you take it to your house I trusted, it was good now next time (If there is next time) I have to double check the order before going out.

This is not the first time this happens. From other branches happens the same, but this time I said: enough is enough. Please give more training to your employees and we will be loyal customers.
Desired outcome: Please correct this
Pollo Tropical
-
Food/service
I used to go to Pollo Tropical on Pines Blvd all the time. Used to have great service. Last three times I went, I had to wait 30-45 minutes each time for my food. Last time I went I ordered avacado cilantro tropichop. They did not put Avacado cilantro sauce, they put garlic cilantro. I also ordered tostones with pork toppings. It usually comes with 3-4 tostones. They literally only put 2 in there. Unfortunately I was already home when I noticed. Very disappointing!
Pollo Tropical
-
Gift Cards
I purchased a $25 gift card during a promo event this past December 2021. When I attempted to use it in W. Palm Beach Okeechobee Blvd. Location.

W O W - the cashier said she has never seen estioned where it came from. A manager then came to assist. He could not get the bar code to scan and told me this is not a valid card. I advised him it cost me $25 and it is in fact your card ! As the line behind me grew he did finally get this to be accepted.

Well just 6 days later at the same store I figured now this should not be an issue. I was wrong . Once again the person at register could not get this card to work, calling a manager to the front ( not the same as last manage) . She again said this is not valid gift card. I showed her that I just used it at her store a few days ago. I was told to contact customer service because this card will not be accepted. I had to pay with my Visa. I have attempted phone calls , emails ect. with Pollo customer care. NEGITAVIE result. Yes I do enjoy thee entries however I suggest paying with cash or your own credit card. I have never come across such incapable personnel . -Mike in WPB
Desired outcome: I would like a $25 credit for the card I got to use only once
Pollo Tropical
-
Didn't get my whole order
I tried calling them for over two hours when I got home and couldn't get through. Order # 301820. I ordered 1/4 Dark Chicken with Rice and Beans with two sides. Got home all I got was some Dried up chicken and no Rice and Bean so I had to eat what I got since it was some ways for me to go back there. I called Customer Service and spoke to Rydell who was very rude ask me for my address and cut me off half way in between and didn't acknowledge my complaint. I was trying to explain to him that I was at the Coral Springs location and he was just cutting me off. I just wanted to go home relax and enjoy my meal but all I got to enjoy was Dried up Chicken and two sides.
This review was chosen algorithmically as the most valued customer feedback.
I used to frequent the pine island cape coral location I would spend close to two hundred a week consistently hot home the chicken was super dry and looked stale as if it was sitting for days my sides were less than half full and the large soup had zero chicken all broth no gravy for my mashed in addition I was starving the chicken was horrible I went back...
Read full review of Pollo Tropical
Pollo Tropical
-
PT #10030
Hi, Ihope this Every other day I stop by store 10030, and order lunch since I work in that area. lately I always go through drive thru. and order a Medium Drink. but I always get charge for a large and get a large. I should be getting what I order and not charge for more. I usually end up throwing out the drink because a large drink is too much and if you add a 1.25 x 20 days that's about $25.00 extra

I know it might sound silly but is a concern that I want to bring to your attention.

Thank You so much
Pollo Tropical
-
incorrect food plus poor service
On 1/7/2022 went through the "drive through" of Pollo Tropical on Tampa road in Oldsmar and it took 20 minutes to just reach the intercom to place the order. There were only 3 cars a head of us, but each car had to wait for some time before ordering. When we ordered I had asked for one bowl to be chicken and pork with rice/ corn/ and beans. I also asked for tea and water while the person on the com said it's going to be Mango and I said okay. Waited another 10 minutes to pick up and at the window we received no drinks and was told it was not on our order so I paid for it. Then we drove away only to find the bowl had chicken only with rice...no pork, no beans, no corn. This drivethru has poor service and the young men working appeared like they didn't know what they were doing and were moving slow and like they didn't care. Your drive thru is not fast food it's poor service and you need to post on the doors NO dining in only drive service as everyone did what we did is get out of the car and try the door.
This review was chosen algorithmically as the most valued customer feedback.
I made my order for the application of Pollo Tropical, in this location the order is always wrong, they never have red tomato sauce, neither cilantro, in my order in the application I put that I wanted those sauces and they never have the appropriate sauce, please should take measured, thanks
Read full review of Pollo Tropical
Pollo Tropical
-
Food order
Afternoon, I just received my delivery order and im missing a couple of items from my order, I ordered sweet plantains, Yuca frita, my beverage and my bread rolls are all missing these are orders that I Payed for the store location is in Hialeah Florida store number PT # 10011 west 60 St i've called numerous times to the store and cannot get ahold of them. I would like a refund on these items
This review was chosen algorithmically as the most valued customer feedback.
Hello there I always do my orders online to avoid the lines usually in the application it tells you the pick-up time and it is never ready, I always have to wait around 20 minutes after the time established in the application, when you arrive at the restaurant no one can attend you correctly, if you ask for the manager, they don't know how to call the manager because they can't, well the customer service is terrible
Read full review of Pollo Tropical
We are here to help
16 years' experience in successful complaint resolution
Each complaint is handled individually by highly qualified experts
Honest and unbiased reviews
Last but not least, all our services are absolutely free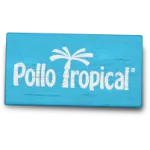 Pollo Tropical contacts