Ingles Markets complaints
113
Ingles Markets
-
Deli area/cleanness
In ordering sliced honey ham and cheese the server proceeded to attempt to slice the cheese on the same machine without cleaning the slicing machine. How do you slice meat and the cheese without cleaning the machine? I asked him to please clean the machine before he sliced my cheese. He did, however; I am was very disappointed to see how dirty the machine was.

Health code should be meat sliced on one machine and cheeses on another machine. Also, the whole deli area needs to be kept cleaner (looks very dirty).
Desired outcome: Improvement in the Loganville store deli area. Cleaning machine more often for slicing products and not use the continued dirty cloth.
Ingles Markets
-
Discrimination Handicapped
Ingles store # 100. On Friday June 17 I went to Ingles to purchase a couple items eggs and chocolate milk(drink) both items on left as you enter store.I parked in handicapped space checked watch and it was 8:56pm I walked with cane, got to door looked at my "smart" watch 8:59:21 went to open door locked sign says this door at 9pm.banged on door til someone acknowledged me girl says closed go to the other door. main complaint is it was not yet 9:00 when I tried to enter and I could see the door all the time and no one was there from 8:56 on. so it had to have already been locked. then tell me to go to the other door would have meant returning to car driving to another handicapped space walking to that door and walking all the way across store to get a F&*# gallon of milk and a dozen eggs and they know I am handicapped mainly affects walking. I got to my car and called into store to speak to manager.I informed her I would never set foot in store again and was filing a complaint for the cashier lady and herself and she should be fired
Desired outcome: an apology and termination of manager and cashier woman that would not open door.
This review was chosen algorithmically as the most valued customer feedback.
Ok I went to ingles lastnight and I thought they closed at 11:00pm so I think I must have went in about 9:50 but soon as I got my buggy and went down my isle to get wax paper they came on the intercom said ingles is now closed bring your items to register. So I only had to get 4 items and I was rushing to get them. Well I was on last item when a girl come...
Read full review of Ingles Markets
Ingles Markets
-
General lack of service in grocery store
I shopped store 69-864-242-0041 on Pointsett highway in Greenville, SC today. I did self checkout at 5 pm. From the lack of service in deli area (lady had a very bad attitude and was not helpful) to the checkout where the young man was just staring into space and not helping me when needed. I shopped this store a few weeks ago where I attempted to get help at customer service, however, the two employees were too busy chatting with each other and ignored me for ten minutes. I eventually left the store.

Publix, Harris Teeter and even WalMart are light years better at customer service than Ingels.
Desired outcome: You decide
Ingles Markets
-
Store policy for scanning cards
Ok, I have filled out your info for my case d 4 times over 2 years. Never has our phone number worked in your system. Every time I don't have my card with me I have to fill out new information. Today marks the 5th time in 2 years. Your policy to not have. Store cards at available for guests when life happens.s is not guest service-oriented. Your manager on duty was rude and not helpful. He made me fill out another in the name of the policy. Every other store and company help their guest out. You are soooo driven by data and policy you lose focus on taking care of your guest and big. Convenient. We go out of our way and only go to your store when we have to due to your crappy customer service. Please allow team members and managers to help the guest rather than just mp through stupid hoops.
Desired outcome: Allow store cards for one offs and stop man me fill out your card information. That never works with my phone number. Customer service sucks from.your managers down to staff in the name of policy.
Ingles Markets
-
Rotisserie chicken
The chicken for sale today (05/12.2022) at the Lenoir City store had an unmistakable warmed-over taste when I bought one near noon, indicating these chickens were likely left-over from the previous day. No amount of seasoning could make it edible and it had a very odd smell, it smelled faintly of wet dog which is also another tell-tale sign of warmed-over chicken. This is the first time I had an issue with the chickens so I'm just hoping this was an oversight on their part. Thank you in advance.
Desired outcome: I don't want a refund or anything, just hope you take steps in assuring freshness and quality of your rotisserie chickens.
Ingles Markets
-
Deli/cafe
We stopped in to get lunch in Swannanoa, NC and it absolutely sucked. It was right before 1pm, no chicken breast, no biscuits so I got mashed potatoes that were ice, I mean refrigerator cold. He got chicken, beans and potatoes and it was luck warn, potatoes were ice cold. The only good thing about the meal was the bottled drinks. This is a shame and has no right to even be open. I got a refund on my $2 potatoes but this cost over $12 and all but the drinks and a few bites of chicken were left in the garbage can. They need some help or need to close up shop!
Ingles Markets
-
I was falsely accused of stealing from your smokey park store
The security office falsely accused me of stealing at the point went though my stuff and found nothing I was so embarrassed and then started to yell at me I Feel like he single me out and if something is not done I will be filing a complaint with the better business bureau and seeking attorney for the embarrassment that he put me though I spend over 550 a month in this Ingles
Desired outcome: I would like some type of compensation for the embarrassment that he just put me though
Ingles Markets
-
Shelf prices do not agree with check-out prices. Manager aloof, but smiles most of the time. Two-faced.
Not going back to Ingles Market, Gray, GA. Manager, a few clerks, and staff are sometimes confusingly rude and unpredictable. Very moody manager can act like a jerk. Could be a great store if company retrains some staff. They seem to try hard sometimes, but do not appreciate if a customer has a concern or problem. Not going back to store after multiple bad experiences February, March and April, 2022.
Desired outcome: Not going back after too many confusions and intimidations.
Ingles Markets
-
Ingles bakery.
Occurance: 2000 S Pinestreet Spartanburg SC 29302.

My mother ordered a whipped cake for my birthday but it wasnt 100 whipped. The cake was based in whipped cream but decorated with Buttercream except for the HB. This may seem minor but for someone who doesnt care for Buttercream its a BIG DEAL. No one wants a two icing cake. The taste and texture of the two do not pair nicely. Not to mention it was horribly iced. You could see the cake through the icing.
Desired outcome: Talk with all of your Decorators. Make sure they understand the difference and that they take more pride in their work.
Ingles Markets
-
Cashier's disrespectful attitude
I was making a purchase at the Ingles at 1627 W. Floyd Baker Blvd, Gaffney, SC and I encountered one of the rudest cashier's that I have came across in a long time.

As I handed the cashier (Lois), my item and I greeted her with, "Well, how are you today?" She didn't acknowledge me or my question. So I asked her again. Still nothing. So I said it a third time, still with a smile and then she said, "Why do I have to answer you!?" I could not believe she responded in that manner. I responded, "It is common courtesy to respond cordially and it is an accepted norm that personnel working in customer service communicate respectfully with customers." She did not respond. I told her that I thought her behavior was rude. After the transaction was completed, I told her thank you and she did not respond to that either. I told her that her conduct is out of order and asked to speak to the manager. I did speak to the store manager and he apologized to me for her behavior.

I am not certain that if her behavior toward me was based on my color (as I am an African American) and she was a white female, but she was quite pleasant to the white customer before me, to include telling them thank you and have a nice day.

This is not indicative to the high qualities customer service that I regularly receive from Ingles.
Desired outcome: My desired outcome is for management to have a professional conversation with that employee and go over good customer service behavior as well as what behavior is not tolerated. This is really a leadership concern.
Ingles Markets
-
Food
I have been buying Marie Callender's Chicken Pot Pies for years at my Ingles market in Jonesborough TN. I have noticed that they're frequently not in stock. I don't know if the store management is negligent or if it's the central shipping department that's at fault, but someone in authority needs to address the problem and FIX IT! I expect better service than what I've experienced for several months. I have a nearby Food City where I can transfer my patronage.
Desired outcome: Stock Marie Callender's chicken pot pies!
Ingles Markets
-
Management.
The managers and staff that works at "Ingles in Piedmont, South Carolina" are absolutely disgusting. They'll treat you like crap, mess with your hours and constantly talk shit about the workers. I have never ever been treated like this in my 18 years of living and experiencing that made me realize a lot. Randy, Sam AND Shorty are the worst people to ever walk on this earth. Ingles needs to do better for there coustmers and staff.
Desired outcome: Piedmont SOUTH CAROLINA. 29673 "Agusta rd"
Ingles Markets
-
bad service
Your Trenton GA store is run bad. Sign says you open at 7 am. Well they will not unlock the doors at 7. Monday, April 18th, they had no cashiers and the self checkout would not work. and then the manager Dewayne says they can't take cash. Cash is how I pay. The ingles at Trenton, has very little inventory. Each time I go in there and still have to go to Food City, because of hardly no inventory especially the juice aisle. I am waiting on the gone out of business signs to be on the Trenton store, they have nothing to sell and I still end up Food City.
Desired outcome: Please close the store if you cannot take cash or you don't have a manager to get a cashier to open in the mornings.
Ingles Markets
-
Employees and management
On April 16th around 8:45 p.m. I had a customer jump on me and started talking to me like I was trash about my service animal talking about I should let my service animal run through the kitchen and nobody would say anything after that the customer said that my dog belonged outside not in the store I've been shopping at Ingles on Andrew Johnson highway for about six seven months and I've never had a problem until now the employees and staff didn't even say nothing to the guys they just let him get badgering me another customer threatened to set his pitbull on mine talking about in two bikes he killed my dog and again the management and employees let him get away with it.
Desired outcome: Nothing was done they all looked at me like I was nuts and didn't say one word to defend me or my service animal .
Ingles Markets
-
Over charge on gas
Apr 1 I got gas at Ingles in Gray Ga. Got my discount of 20 cents and I got $45.10 but I was checking my bank account today(4/2) and you change $125.00 on my card. Called the bank and they said some stores do this and the amount should come off in a few days. This is not right. The gas is high enough and money is tight for some people and yes (I hope) the right amount should be taken out in a day or two but you are holding too much money for $45.10 of gas

May have to get gift cards or a change card to buy gas with Ingles.
Ingles Markets
-
Fuel station
Just went to the gas station at the Ingles in Greer South Carolina after an issue with the pump reading my card it finally began to pump but stopped at 4 gallons. Went to the window for assistance was told to move to another pump which we did and then it would not take the card. The only solution we were offered was to put a dollar amount on the card and then could be refunded what we didn't use….unacceptable being as refunds take much longer to process back than charges do. Cashier was not friendly or helpful just saying that machines were old and she couldn't help it. Long story short I wasted a .30 a gallon discount on 4 gallons of gas I was able to get what a complete rip off.
Desired outcome: I feel like I should at least have been given my points back since I was unable to use them and your cashier needs training in customer service!
Ingles Markets
-
In wash laundry scent booster....
I've shopped at Ingles for 3 years now in Anderson, SC. I typically buy downy scent boosters but I thought I'd save a little money and buy laura lynn. It wasn't until I got home and saw the container... it wasn't even half full. If this is how this company operates, I can spend money elsewhere. I might as well pay more and get a whole lot more. Turns out, everyone is crooked. Back to downy.
Desired outcome: Fix the problem. Fill the container.
Ingles Markets
-
In the bakery
I saw an employee and her bf off the clock micayla in her outdoor clothes no mask hair down and no gloves and she was messing with the cookies and all that's just rude and unsanitary and she was shopping as a customer. I've had issues with her being rude in the past this is just wrong her and her bf was hanging with an employee while she boxed the cookies and she was picking at them and eating wish I had my camera while in there but was in the car today. please do something about her it's the lake lure Ingles in nc off number nine chase and micayla are the names of them that were behind the bakery not on the clock and messing around and should be written up at the least with her rudeness and most of them time her hair n the food and snobby acting
Ingles Markets
-
questions
Just recently, and due a very rude employee at the Ingles in Hiawassee Georgia, I was informed that it is against your policies to be able to sign for a check without the party to whom the check belongs to or a signed check for the party the check belongs to without them being there. This very rude and combative employee accused me of fraudulently signing check that did not belong to me. Your company not only accepted many of these checks, they declined being a party of these transactions when the issue came up as if they were completely innocent of everything they took party to. These checks accepted by the employees working there can be verified by your own system. When this is affirmed by the bank of the elderly people (my parents) who indeed wrote these checks and to whom did business with this Ingles location for over 20 years is proven, I am going to sue your company for every penny coming to them. Very Sincerely yours an ex- customer to whom I will have the privilege of telling everybody in this country about your dishonest policies and ask them to business with companies like Kroger and Publix from now on. You need to watch who you hire into your stores, and more importantly the people to whom are in management positions who have no loyalty to the customer or any concept thereof.
We are here to help
16 years' experience in successful complaint resolution
Each complaint is handled individually by highly qualified experts
Honest and unbiased reviews
Last but not least, all our services are absolutely free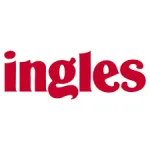 Ingles Markets contacts