This review was chosen algorithmically as the most valued customer feedback.
I purchased a number four with extra bacon and I notice a day later in my bank app that I was charged 2 times. I called an stated what happened and was told to come in an it would be rectified. I came in after work and the manager on staff (whom was not the manager i spoken with earlier) stated that, this happens all the time an it will post as one...
Read full review of Wendy's
This review was chosen algorithmically as the most valued customer feedback.
3 times in a row, at the drive-through, I have asked for "light ice" with my drink. 3 different people at the window. 3 times in a row, I have gotten a cup half full of ice. I ask for light ice because I don't want 1/2 to 2/3 of a cup full of ice. I know ice is cheaper than soda. This obviously is due to management training. I give up. I don't have thi...
Read full review of Wendy's
Wendy's
-
disrespectful employee
As I was placing my order at the drive thru, someone opened the back door and yelled out "GO HOME". It was 7:30pm on Christmas Eve, and I called the store to find out what time they were open til, and I was told 8pm. How awful I felt & how rude that employee was. Then when I got up to the pick up windown, I told the employee that someone had yelled out the back door & how pissed I was about it. When I got home I found that what I ordered, (Baconator Combo) was nothing but two broken up, cold hamburgers, 3 pieces of cold rubbery bacon, and one piece of cheese- THAT'S IT! The most unappetizing excuse for a hot sandwich I've ever seen! The day after Christmas I plan to take the uneaten sandwich back to the store where I got it (2988 West Ridge Rd Rochester, NY 14626. 585-225-6010) And get my money back. And if I hadn't been wrapping Christmas presents for 5 hours prior to going there, I wud have left the drive thru without so much even picking up my food & paying for it! You need to find out who that unprofessional employee is and fire her [censor]!
Signed,
Barbara Ann Parks
39 Nory Lane
Rochester, NY 14606
585-820-5328.
Wendy's
-
hair
I found several long brown hairs in my baconator triple burger today and as I went back in the store, I noticed that not one of the employees were wearing a hair restraint of any kind. If I pay ten bucks for a burger I want to be able to eat it. I just walked back out as I didn't want to cause a scene in the crowded restaurant. Hopefully this issue will be addressed
Wendy's
-
the night crew
I went through the drive thru at Wendy's in Lawton Okla, I ordered 3 number 1's w/ mustard I drove home across town. I opened my sack up and all burgers had mayo on it.I called back and asked to speak to a manager so, he said I can come back up there but I told him I'm not coming back for 3 burgers can I leave my name he said yes and the we'll replace your burgers. About a week later I went in and asked them for my burgers one of the workers said I must have a receipt so, I told her if he had told me to keep it I would have and then she said I guess you had mustard for all three burgers. I said why do I have to lie then she said I'm calling the other Manager he then said I have to bring in a receipt. I said why is he lying. Then the rude worker goes and bring back the whole entire kitchen worker with her they're were just rude. THEY need to work on their people skills plus I will not eat there again snd I gave them my 29.00 twice a week. Then they dhould of thought customers are always right it's not like I was needing free burgers. I paid my money for burgers that we couldn't eat cause my son only can eat mustard cause of his allergies. You need to come and investigate on how they talk to their customers. We need Undercover Boss down here on that location...
Wendy's
-
former employee - required to work without breaks.
I just quit Wendy's, located at 6995 West Alemeda Avenue, Lakewood, CO 80226 today because I was required to work 7 hours straight without a lunch and only with a 10 minute break. That is against the law. I am required to receive a fifteen minute break every 4 hours. The other employees are also required to submit to these unethical hours without adequate rest or time to eat. It's unfair and illegal. Please look into this because Wendy's employees at this location spend all day on their feet without breaks or a chance to eat. Just horrible.
Wendy's
-
container not closed
Today I ordered(1:45 PM)chili and a broccoli potato.When I went to slide out the potato I discovered it was NOT closed!It ended up on my pants/car seat.Cheese was all over my passenger seat and between the console as well.I love your food but it might be a while before I'm back.You gotta let your people know this can't happen..EVER! I understand they were busy, but it's gonna be a while before I get all the cheese/broccoli cleaned up and out between the seat and console.My seats are cloth and I spent over an hour getting all the visible crap cleaned. Clearly I need to buy upholstery cleaner and finish the job.BTW I'm in my 60s and I wish I was smart enough to take pictures. I hope you let your employees know they need to be more careful.
Wendy's
-
managers
Manager Scott Stole 150 dollars from a customers purse and handed the money to manager Stephanie. When the lady came back for her purse they told her they didn't know what happened to the money. It's wrong and not right this needs to be handled immediately! How dare managers steal from customers what kind of scam are you running out of Wendy's? Stealing woman's money and lying! This needs a police investigation cause clearly there's something going on at this Wendy's. The disabled employees got their hours cut when manager Stephanie got hired and from what I heard from another manager is that she thought it was funny cause now they get to suffer even more! How dare this woman have a job that lets her be around people that have a hard enough time as it already is. Not only that but she apparently wasn't allowed to be a manager before at a different Wendy's because if her poor treatment of the disabled workers! She needs to be dealt with in an appropriate manner. I will also get a hold of corporate and make sure that this franchise is watched very very carefully.
This review was chosen algorithmically as the most valued customer feedback.
I worked for the wendy's Bettendorf Iowa location enough to know they do not respect new employees at all!!! Here's one example: When i was short 8 hours on one check, I brought this to the store managers attation and was told rather rudely she would see what she would do. Does that sound like professional behavior??? I think not. #2 example being berated...
Read full review of Wendy's
Wendy's
-
food
Every time I eat at Wendy's it always results in the diarrhea.. Every time!
I love the food and service there but whatever it is just does not agree with my stomach.. Usually I order a burger, fries, and pop- I know the pop wouldn't be the reason or the fries.. So maybe an ingredient in the burgers? I had a chicken wrap once and I didn't get sick at all from that, so I'm assuming it is the burgers.
Wendy's
-
service and food
Went through the drive thru, young girl order taker was rude, i ordered a #3 triple for my son with only ketchup, lettuce tomato and pickles. He cant eat mustard! This girl repeated it back to me so yes you knew what i wanted. Get to the window to pay, cashier snatches $ and doesn't say a word, get to window 2 wait there a while, window opened food is handed out the window and window slammed, nothing not one word. I should have checked then. Stupid me! Get food home and of course theirs so much mustard on the burger that it is dripping off the paper and no ketchup so there went the 10.00 over priced burger into the trash! Wait where are the straws and napkins? Or do we have to request those as well? Fries were cold... Sadly this is exactly what we have come to expect from this location, and you want $15.00 per hr... Smh!
Wendy's
-
the short female employee at the drive thru
Wendys store # 117. Gulf breeze florida

I visited this wendy's on june 8th. It was awful. We ordered a number 3 and requested to add a large chili... We were told they do not make a large chili (It's on the dang menu board). We ordered a large sweet tea, and a medium sweet tea. After receiving our food at the drive thru, we said to heck with it.. As I had already waited 20 minutes for our food. However, we pulled out, took a sip of our team and it was unsweetened and nasty spoiled tasting. We drove back to change our drinks to coke, and the really short girl there rolled her eyes several times, she then gave us 2 small cokes (Was to be large and medium) since we only have 2 drink holders, I asked her if she could take the nasty teas back and discard. She said she wasn't allowed to throw them away. I mean, seriously?!? I even heard her being rude to other employees and customers as I waited. Awful service! Then... We got back to our destination, only to find that they got all our food order wrong. I was visiting for vacation... But I feel sorry for the locals that have to eat at this wendy's. I cannot stand for anyone to roll their eyes at me, or lie to me. This is the most ignorant, disrespectful employee I have ever came across at any restaurant.
To karenEA..did you not read my complaint? Obviously not. It was as the drive thru and I had already paid for my food and got about 3 miles down the road. I traveled back to Wendy's to have my order fixed. I wasn't going to just waste the $20 I spent on wendys and :take my business somewhere else". Now, had they gave me my money back, I woukd have gladly just went elsewhere. Also, you obviously didn't read .. My family and I were on vacation...I don't thing driving 400 miles back home to "cook at home" was fiesable. Next time, read the whole book before you write the book report.
This review was chosen algorithmically as the most valued customer feedback.
I just started working at Wendy's and at first everything was ok I was working for another store until the new one that I applied for opened up I was getting hours at the old store but as soon as the new store opened I realized how rude the store manager is and how bad she treats her employees she yelled to her employees and said she don't want no one...
Read full review of Wendy's
This review was chosen algorithmically as the most valued customer feedback.
I am a regular at the wendi's drive thru, since their beginning... However, when did wendy's old fashioned hamburgers started serving cheeseburgers regardless of what a customer ordered! Hello... It's says on your signs..."wendi's old fashioned hamburgers"!!! I can't tell you how many times from the sullivant avenue, columbus, oh drive thru that I have...
Read full review of Wendy's
This review was chosen algorithmically as the most valued customer feedback.
I, Tiereny Duff, would like to make a complaint about my employer, Wendys of Tupelo, Ms South Gloster St., not paying on time. I been working at wendys going on a month now. I was supposed to have already received my first paycheck by now. I started there around March 19th or the 20th 2016, and may I add that, in the process of me becoming a team member, of...
Read full review of Wendy's
This review was chosen algorithmically as the most valued customer feedback.
I believe that the GM has taught the management staff to treat the men differently because I have herd references towards this idea without them saying it directly. They believe the men have do all of the labor and saying it is on the grill person. When girls get on the grill they can even get 2oz and 4oz selves themselves. I felt like I was not being...
Read full review of Wendy's
This review was chosen algorithmically as the most valued customer feedback.
I was pushed with full force an chest bumped as the kids say. I was at the company Wendy's in green tree on Cochran run rd., very hostile work environment I went to ask the shift manager who was in the office texting I had asked him who was on grill he didn't respond to me an the gm was on an orientation at the time, so I'm in the office telling him can...
Read full review of Wendy's
This review was chosen algorithmically as the most valued customer feedback.
12/24/2015 - My Job has been a total pain in my butt since a certain someone returned back to Wendy's from being fired for stealing. Every since then some people have been getting treated a little unfairly due to the two people she treats like gold.! Its unexceptionable in a work environment because its hard to maintain a job when your treating it like and...
Read full review of Wendy's
Wendy's
-
racially profiling before hiring
I came to wendys for my interview today on time and their was a girl who came ten minutes late, however she got her interview done before me by a manger who kept looking at me in a bad way. That manger took a lot of notes and told the girl to start as soon as possible. Then a different manager came to interview me and took down no notes what so ever. She went inside to ask the other manager about me getting hired and when she came out she said sorry all the positions are filled and then I left. The add is still up on the wendys resturant to hire more workers. The manager did not like me because I had a turban and I was of a different race and ethnicity. I have sent out a email to head office and they are yet to give me a reply
Wendy's
-
manager disrespect my brother
Hi, My name is Mycline Estime. My brother starting to work there for about three weeks. Last wednesday which was Novemeber 5th, the ladies bathroom got duty and the manager ask a coworker to go clean he/ she refused and asked me as a man to go clean the lady's bathroom i refused. He got me fired and the other coworker still at work. What can i do in this situation?
We are here to help
16 years' experience in successful complaint resolution
Each complaint is handled individually by highly qualified experts
Honest and unbiased reviews
Last but not least, all our services are absolutely free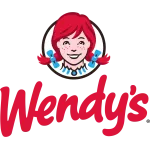 Wendy's contacts