Wendy's
-
order incorrect, coupon not honoured
On Feb. 27th @ 12:10
I was not going to complain until I saw my account statement today. I am at work, and will be available after 5:00 MST. I went to Wendy's here in Glenwood Springs and ordered two Singles with cheese and a small fries. Both singles were incorrect, and I wrote it off to going at peak hours. I stated I had a coupon for BOGO singles as I ordered, and presented it at the window. I was not told my total nor given a receipt. Today while checking my account statement I realized I had been charged full price. I was okay with having to return to correct my order, things like that happen. I am dissapointed that I was also charged full price, however.
Wendy's
-
food quality
I normally love Wendy's, but on 3/3/17 I went through the drive through, ordered a grilled chicken wrap, and got a bit ripped off. I open the wrapper and found that 1/2 of the wrap was lettuce (bottom) and one tiny piece of chicken at the top. If I wanted a 1/2 wrap, I would have asked for one. Really? Quality is what keeps me coming back to most restaurants. I have years of experience in a fast food chain, and this is really not acceptable.
Wendy's
-
store
I live in ephrata Pennsylvania and my family went into the only Wendy's in town last week and it was disgusting. The store smelled, floors we're sticky, the mats going into the store your feet stuck to them. Soda machine was out of drinks, dispenser was out of ketchup, the food, was cold. I will never go back to this place ever. And I went up and asked for ketchup and the girl behind counter slide them across counter instead of handing them, I also informed her the ketchup was out and her response was oh that's nice.
Wendy's
-
news of kiosk
Wendys talks about a kiosk system to order in near future. Well they already are high priced and now want you to do the clerks job to save them money. For the price they charge and now this might as well go to a regular sit down restaurant with real service and pay a couple bucks more. Or I can go to McDonalds where it is cheaper and a human to take my order and money. I wont go there anymore if that is the case. Talk about impersonal service.
Wendy's
-
cashier and service person
A friend and I walked to the The Wenys on Ditmas Ave and RemSen Ave in brooklyn on 3/1 at 945 p.m. First there was a fair skin elderly woman who was directing where the line starts. The problem was she said it with a nasty attitude and then added that "people looking at her like she stupid" Get up to the chase register and the person behind it was rushing me to order with a nasty attitude. I was disgusted and walked out the store. I believe that location should be retrained on etiquette. I seldom eat fast food but believe when I do Wendy's choices are healthier. Therefore, I should not walk in a store an lose my appetite
Wendy's
-
service
I love Wendy's let me say this first. I am excited about the 4 for 4 so I always get it. Even happier when the Double was added. I go to Wendy's about 4 out of 7 days with my son usually after he get's off work. Today my coworker went to Wendy's for me and had me on the phone I'm talking her through my order (I get on a regular) The 4 for 4 with a Double sweet/sour blueberry pineapple drink on the burger only mayo, onion, lettuce, pickle, and bacon. The lady cut us off stating the only thing they can change on the double was the mayo. I was hurt this ruined my lunch for today that I was denied my right to eat my burger like I like, I don't mind paying for any extra's but to be told flat out NO hurt! I normally go to the one in Southwest little rock or University and they are excellent and has never denied me. So why does this one deny me? I won't be back to this store at all.
620 E Broadway
North Little Rock, Arkansas
(501)372-1926
Also the blueberry pineapple drink came with lemons inside. You can add to a drink that I didn't ask for but not the burger?
Wendy's
-
drive thru waltham location
I stopped by in Wendy's Waltham to order drive through but everything was wrongly delivered to me and I realized unfortunately when I got home. First of all, I ordered a triple compo (3) and double combo (2), 4pieces nuggets and double stack burger. What I got is instead of triple I had double steak and instead of double I had single steak burger. I told them one of the combos needed to be no pickles because of allergy, but there was a pickle in it. The nuggets weren't in the packet at all. French fries are oldest and driest French fries that I have ever had. I requested mayo which is only sauce that I especially wanted, they weren't in the packet as well. The drink order was wrong... as a result, there was no such a thing that was correct. I am pissed of and disappointed about this order, and they did not put even receipt in the bag that I can track of.!
This review was chosen algorithmically as the most valued customer feedback.
I purchased a combo about 15-20 mins ago using your drive-thru. Service was fast and good. I get home and the fries are horribly old... makes me so dissappointed. They smell like burnt/old oil. I am a frequest customer since i prefer wendys over any of tge fast food restaurants. Not to mention i drove 12-20 minutes to and from since in the small city i live in theres no wendys.
Read full review
Wendy's
-
customer service
I have a very long day. I went to school from 7:50-1:40 then a 20 minute drive home just to have to work at 4 which is another 20 minute drive. Work was busy so I didn't get a break. Which means I didnt get to eat. Knowing wendy's closes at 10 I get there 8 minutes before close, and wait in drive through for someone to take my order. No one does so I pull up. 2 people see me but walk away without acknowledging my presence. Then, another person comes, sees me and doesn't even talk to me. I waited until 10 until finally I realized they were douchebags who weren't even going to acknowledge my existence. And look, I get it; you wanna go home. But when I work I do not close until the set time and also let people know if we are closed or what the deal is. So, if you don't want to take my order at least tell me you guys don't have anything instead of being a #### ####. I doubt this complaint will do anything but I hope wendy's knows they hired #### to work for them. By the way the date is 2/22/17 and they worked night shift.
Wendy's
-
general manager
She very unprofessional an discriminate against her manager an employees. As long as Lea Thomas is running that store she would never keep good worker's there. When you have great worker's you do not treat them all kind of way. I have witness this with my own eyes. You don't respect any of your worker's at all. What you doing will eventually come to the light an I pray that god have mercy on your soul.
Wendy's
-
drive thru
Feb 21 2017 went through and ask for the number 5, which is the son of the baconator. I got home and had a cheeseburger with onions tomatoes pickles and lots of lettuce. This is the second time my order has been incorrect. Also the total on the screen was 6.19 and went i got to the window it had changed to 6.28 . The woman at the window was not friendly at all.
Wendy's
-
employee treatment
My wife is a shift manager at the Wendy's in Warrenton mo and tonight her grandfather died. After calling the store manager she was told to finish her shift then come in tomorrow. What kind of ####ed up #### is that. Her grandfather died at 7:00pm she now has to stay and close the store tonight because her manager doesn't want to come in. In my opinion bher manger needs to be replaced. Especially when her manager "Niki" complains constantly about her job. Wendy's told my wife when hired that they were a family company. I call ####. She now has to grieve while running a store. What does this mean. The only family that matters is the family of the people that own and manage the stores. This is an outrage. I wonder if the rest of the world knows this to. #### Wendy's.
This review was chosen algorithmically as the most valued customer feedback.
So my friend works at Wendy's and they treat him so bad. They are HORRIBLE at doing the schedules. He is scheduled till 2 and always ends up staying till 5 which is ridiculous especially for kids that are in college or school and have school work to do and expect to get out at the time they are scheduled at. Also, the managers are trash. They VERY OFTEN...
Read full review
This review was chosen algorithmically as the most valued customer feedback.
I visited wendys today at manton ave providence ri. The girl waiting on me had to be told three times what I wanted. she aws also texting on her phone while putting my order up. the worst news is I ordered a plain baked potatoe 2 chilli / cheese an d a double burger. got home and omg the potatoe was brown all the way through, could not eat it. terrible. Ronald Webster [email protected] 11 woodcrest dr Johnston ri 0919
Read full review
Wendy's
-
an employee was getting harassed and no one did anything
A lovely girl named Jorden was getting harassed all night by a girl named Renee. Renee pushed Jorden twice and even was calling her names and just be down right rude to the girl. A boy told the girl named Renee to leave her alone. And she didnt listen. The manager was standing right there and didn't do anything! Is this how Wendy's is? If so you have lost me as a customer and I have lost my respect for Wendy's.

I know the girls names as I could see their name tags. The boy was too far in the back for me to see his name tag.
Wendy's
-
product/service
My husband drives semi truck over the road and myself and our small puppy ride with him and as truckers we eat out often and wendys has been a favorite it here we are in Oak Grove MO and we order 2 double cheese burger combos and a plain hamburger with no bun, no cheese (which we were charged for aling with sit in taxes and we carried out) no nothing just a plain hamburger, we get back to the truck with our food and was shocked to see we were charged $4.19 for just a hamburger, like serious? We get the pooch a burger once in awhile and we are normally charged .99 to $1.00, even at other wendys visted, i was charged for a single CHEESE burger. I would like to be reimbursed for the single CHEESE burger along with the taxes. I have the reciept. I am very upset to have been charged $4.19 for just a burger, thats a ripoff! I have added ghe reciept this is in reference to.
Wendy's
-
employees
I stopped at the wendys on union blvd in Allentown, Pennsylvania. I had to go to the bathroom and as I walked up to it, a male employee was walking out of the WOMENS bathroom. I went inside and noticed the seat was wet so I wentered to go wipe it and there was semen on the seat! I was so disgusted and I will never eat at wendys again! It was on February 10th, 2017. Between 6pm and 630pm. The employee was on break at the time so please find out who this guy is and fire him! I would never want anyone else to experience this.
Wendy's
-
grilled chicken sandwich
My son ordered a grilled chicken combo with lettuce, tomato, mayo only...When he brought it to me that was the smallest piece of chicken I have ever seen on one of you sandwich's, they lettuce on it looked like someone grabbed it out of a tossed salad and it was drowning in honey mustard...Also the new bun is horrible. I used to love your grilled chicken but if this is what it is now I will never get another one.
Wendy's
-
extremely rude obnoxious worker
On February 8 2017 i stopped in Mansfield for a quick bite to eat. I was met with a line at the counter. All you could hear was some loudmouth in the back, running his mouth putting the other workers down. The nice girl at the counter was apologizing for the slow service. And a customer who seem frustrated. I was finally served. And when just about done eating, the guy "who was "still" standing there waiting, got the attention of the rude guy, and explained he had been waiting 22 then 23 minutes for a salad. Then after the customer finally got his salad him his wife and small child left.
Then! Mr obnoxious was discussing so everyone in the entire restaraunt could hear. Making fun of the customer. And that his ears were ringing. A big old WTF to a manager or assistant manager on duty to allow this to go on!
Wendy's
-
service
On 1/30/2017 @ 5321 Waters Ave. Savannah Ga. 31405 Store # 3136. (ticket # 40137) I went for late lunch, 2:06 PM. My purchase at drive through was spicy Caesar full & coke zero. I get back to my office (10 minutes away) and have no dressing. I drive back to location, go inside, ask for dressing. attendant apologized and ask if I'd like anything free for inconvenience.
My response was no thank you. I get back to my office and then notice there wasn't any croutons. I'm still not looking for anything free, would just like a complete order with friendly service. As you know there are fast foods on every corner with salads, I like Wendy's! Just needs some work at this location.
Thanks
We are here to help
16 years' experience in successful complaint resolution
Each complaint is handled individually by highly qualified experts
Honest and unbiased reviews
Last but not least, all our services are absolutely free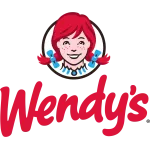 Wendy's contacts