Travelgenio complaints
1083
Travelgenio
-
Misled by giving a confirmation reference
I booked a return flight from Doha to Goa today, I was misled by giving a confirmation reference 21137572 by the Travelgenio. When I contacted the airline they said there is no ticket issued yet. Hence, I demand to get my e-ticket issued at the earliest.
Desired outcome: I should to get my e-ticket issued at the earliest.
Travelgenio
-
I didn't receive my e-ticket
Dear

kindly note that yesterday date 05th june2022 I booked a ticket travel ginio Doha-Trivandrum booking ID: 21125533.

Kindly provide my e ticket

mail: [email protected]
Desired outcome: i want the electronic ticket urgently!
Travelgenio
-
refund
Please see below reservation for tickets which were cancelled < nor have I gotten a refund or future credit as per the fare rules.

YOUR BOOKING REFERENCE IS: 20621189

Remember to verify the necessary documentation for your trip..

OUTBOUND

img

24/04/2022

VH 459

Punta Cana (Punta Cana - PUJ), Republica Dominicana: 14:41

Class: B

No stopover(s)

Medellin (Jose Maria Cordova Intl. - MDE), Colombia: 16:20h

img

Duratio
Desired outcome: full refund as cancelled with 24 hours of purchase as per department of transportation in USA eligible for full refund
Travelgenio has left an official reply on this complaint.
This review was chosen algorithmically as the most valued customer feedback.
Rami al Mubarak Date of birth 30/08/1981 My booking id is 21126946 I book ticket through travelgenio Dubai to tunis Tunis to Dubai Date of 20 jun 2022 Caming back tunis to Dubai 15/09/2022 When I check in wigo app the application transfer me to travelgenio because it was the cheapest ticket price was 3,130.59 AED dirham Emirati And we we...
Read full review of Travelgenio
Travelgenio has left an official reply on this complaint.
Travelgenio
-
Haven´t received my tickets
Hello, this is my number reservation 21091928, I purchased this 3 days ago, and I haven't received my tickets with the confirmation number from the airline.

I wanted to confirm the flight with the airline and this confirmation number is not valid since this number is only the booking number from your company. This process is really confusing and untrustworthy. I am afraid this is a scam and I am ready to process this in case I do not receive my tickets.
Desired outcome: I need urgently my electronic tickets.
Travelgenio has left an official reply on this complaint.
Travelgenio
-
Flight
Good Afternoon,

I booked a British Airways flight through Travelgenio and have had the most apalling experience. First, I received notification that one of the flights had been cancelled, after a huge hassle, I was able to contact someone at Travelgenio by phone and they booked me on another flight that was several hours later. Later, I checked my flight status and it said that the entire ticket had been cancelled. I hadn't even received a notification from Travelgenio that it had been cancelled. I spoke with them and requested a refund, which they said might take 3 months or more for me to receive. When I spoke with the airline, they said that the flights were not cancelled, but that my ticket had been cancelled because Travelgenio had not submitted my information on time.

Caroline Biggs

[email protected]
Desired outcome: The least they can do is immediately refund the money I paid for the ticket as well as the $35 fee they collected without my knowledge for booking the ticket.
Travelgenio has left an official reply on this complaint.
Travelgenio
-
Refund of flight tickets booked through Travelgenio
I purchased $3500 worth of flight tickets and paid extra for ENHANCED REFUND terms so I can easily cancel my tickets

Because I selected a wrong checkbox while submitting my cancellation request, they declined my application and are now just routing me to random links.

There is NO CUSTOMER SERVICE whatsover to address my need and refund the money I am rightfully owed.
Desired outcome: I want my entire refund I am owed back!!!
Travelgenio has left an official reply on this complaint.
Travelgenio
-
Cancel and refund
Hello, I am kim. I canceled my reservation on may 24th, but the refund was not processed. I can't even know the cancellation status on my trips. Even if return flights have not been cancled. So I cannot check my cancelation status. I send an e-mail to a custom service, only an automatic response is displayed and no response is sent to me. So I want to know if my reservation has been properly canceled. Please let me know when the refund will be.
I booked a flight ticket on Travelgenio.com, but they didn't even give me the correct reservation number and e-ticket. There was no response to the mail either. Then, after I checked founded out about the cancellation of the departure ticket at the airline's website, I notified Travelzenio and canceled the previous itinerary and requested a refund. but no contacted to me. Even if return tickets have not been cancled yet.

There is only a repeated message saying that it is being processed, and I cannot know the status of my cancellation. I afraid that I will pay for noshow charge.

I want an immediate refund.

My reservation number is [protected].

I canceled my reservation on May 24th, but the refund was not processed. Even if the return flights have not been cancled yet. So I can't even know the cancellation status on My trips.
Travelgenio has left an official reply on this complaint.
Travelgenio
-
Ticket #5052229] RESERVATION 4K7WF8
I received an email that there could possibly be a duplicate booking here and to advise them immediately whether to proceed with a refund or to still issue the tickets. I wrote back 2 minutes later saying to confirm the ticket. This was already 6 hours before my scheduled departure. Without ever trying to reach me by telephone or ever responding to my email travelgenio has cancelled my reservation (as I learned from the airline)… I have now been on hold for 2 hours attempting to speak to a representative in the hopes that this can still be resolved after they cancelled my ticket without my permission.
Travelgenio
-
Reservation not checked by registered email, flight without reservation number, refund required
Korean Air ticket purchase box, flight without reservation number, registered email cannot be checked, sent many times by email, but no reply, automatic reply message only, request full refund, cancel the card as soon as possible, and give full refund,

Quick answer, quick refund

Registered Email [email protected]

Reservation code 21078987
Desired outcome: Quick Answer and Quick Refund
Travelgenio has left an official reply on this complaint.
Travelgenio
-
Not issuing refund
PNR WIBJTG.

Booking code: 19204020

I and my husband tested covid positive and could not fly back from Delhi to Frankfurt. We applied for a medical waiver and the airlines approved it over the email. (Attaching the email from Vistara)

Now travelgenio is not issuing us our refund. They don't even have the courtesy to reply to email. Even if I call they don't try to understand the problem, they just say call the airlines again and again. Its been 4 month now. Please find below the flight Details:

-------------------------------------------------------------------------------------------------------

Rückflug

Flug UK 25 - Vistara 15.01.2022

ABFLUG: Delhi, IN (Indira Gandhi Intl.) 15.01.2022 14:05

ANKUNFT: Frankfurt am Main, DE (Frankfurt Intl.) 15.01.2022 18:30

BUCHUNGSCODE DER FLUGGESELLSCHAFT: UK/WIBJTG

-------------------------------------------------------------------------------------------------------
Desired outcome: I want my refund along with mental harassment charges as I have been chasing between the 2 parties for such a long time.
Travelgenio has left an official reply on this complaint.
Travelgenio
-
Flight from Maui to Hawaii
Dear Sir / Madam,

We were doing a one day trip from Maui to the Big Island of Hawaii. Mokulele (Southern

Airways Express) notified us at approx. 9pm the night before our flight, that our flight was

delayed for 2 hours. Since this was just a one day trip for us, we decided it was not worth the

money we spent on the flight. We contacted Mokulele airlines, and they informed us that we

could cancel and get a full refund as the new flight time did not work for us. Mokulele advised

us to contact Travelgenio as that is who we purchased the tickets from.

After many calls to Travelgenio (including a 3 way conversation with Mokulele and Travelgenio)

Travelgenio repeatedly told me and Mokulele airlines that the airlines would not refund my

money. The lady with Mokulele informed the Travelgenio representative repeatedly that I

could have a full refund and wanted to give her the code she needed to process the

information. The lady with Travelgenio, hung up on us. The Mokulele contact then advised me

that she entered the refund information in the reservation and advised me again to contact

Travelgenio for a refund.

I contacted Travelgenio again and they informed me that I could have a refund, but there was

$37 / person processing fee and it would take 3 months for me to get the refund. I informed

her that I would not pay the $37 / person fee as the airlines changed my flight times. The

cancellation was due to their change of flight time. The airline has refunded the money to Travelgenio and I would like the money refunded back to me. It has been over 6 weeks.

I greatly appreciate your help in this matter.

Sincerely,

Laura Janay

812-393-0465
Desired outcome: I would like a full and complete refund
Travelgenio has left an official reply on this complaint.
Travelgenio
-
Never buy a ticket from Travelgenio
DO NOT buy a ticket from this Agency. I bought a ticket for my niece on Egypt Air from DRCongo to New York but curiously there is no Egypt Air in DRCongo/ Kinshasa. And all the contacts they gave didn't work. Even after visiting the Airport, no one knew about Egypt Air in Kinshasa! But this Travelgenio is suggesting to refund me 30 Euro instead of 692.43 CAD I paid. Just DON'T make the same mistake I made. DON'T buy from this travel Agency!

To check this, you will not see ANYWHERE on there listing a reference to Kinshasa or DRCongo.
Travelgenio has left an official reply on this complaint.
Travelgenio
-
Travelgenio has again advise a change into my air schedules
Tickets were bought for a trip to Mauritius from South Africa. We were advised that the trip from Durban to Johannesburg was to be changed. We have then advised Travelginio on the 26th May 2022 to remove that trip from our schedule and to send the - tickets from Johannesburg (ORTambo airport) to Mauritius and the return from Mauritius to Johannesburg. We require these e-tickets urgently to finalise our trip.

It is impossible to contact Travelginio through their "Trip" contact.

There are no other contacts issued to Travelginio.
Desired outcome: We request that Travelginiuo issues the e-tickets for ORTambo to Mauritius and return only . We are not asking for any refunds only the tickets.
Travelgenio has left an official reply on this complaint.
Travelgenio
-
Downgraded at reissuance of tickets.
I booked a roundtrip from Auckland to Malaysia on 16/4/22 by Singapore Airline for Premium Economy for 2 persons through Travelgenio. Departing Auckland

on 1/7/22 and returning 22/7/22. Then on 19/5/22 I called Travelgenio to change my departing flight to 5/7/22 . I paid a fare difference of Euro 429.29 for this change. But I was downgraded to economy for my whole journey including my returning flight. My booking reference is 20589230 I asked for the price difference between premium economy and economy to be refunded which they refused and blamed on Singapore Airline that they did not offer a premium economy seats for the reissuance of the tickets. Now I have to travel on economy instead of premium economy which I paid for. This is very unfair for travelgenio to do this.
Desired outcome: I want to be rebooked again on premium economy on the same departing and returning dates.
The complaint has been investigated and resolved to the customer's satisfaction.
Travelgenio
-
Refund
Hello,

I booked my ticket via Travelgenio from Beirut to Kuwait and I paid the amount of money. They sent me a confirmation email that my ticket has been reserved and I will get the E-ticket no. soon. In the mid of the night I received an email from them that my reservation was cancelled due to payment error. They have charged my card and they already received the amount of money then what is the error they are talking about if they charged me? . I sent them emails and they said that they will refund the amount of money within 72 hours. The 72 hours have passed and I have not received the refund yet. When exactly can I receive the money? The booking reference is 20995308

Thanks
Desired outcome: I want to get the refund
I have just received the fund but I lost $20 from this error!. However, it is fine.
Resolved
They refund the amount of money and I lost $20 only.
Travelgenio has left an official reply on this complaint.
Travelgenio
-
Flight rescheduling details
Dear Team,

The numbers mentioned on your website is difficult to connect as nobody picks up the call. Request you to primarily provide your active email id or a way how communication can be made effectively.

My wife and myself have booked a flexi booking flight through Travelgenio in the month of February 2022. We are supposed to fly on 9th June 2022 from Mumbai and take a return flight on 21st June 2022 from London. Booking ID -

20030700.

We are still awaiting for our visas. Hence, we are in a hurry to check an option to reschedule our flights by having an option to credit our money and book at a later date once are visas are processed.

The other alternative is to have an understanding whether we can keep our arrival flight date as it is and only reschedule our departure date.

If any of the above alternatives are possible, then kindly let us know by when can we rebook the flights again (since we are travelling on 9th June, 2022).

Kindly also share our booking reference numbers if we want to check with the respective airlines as well.

Please consider the request on a high priority basis as I do not have any other option to connect with Travelgenio.
Desired outcome: Money can be refunded / utilised in any bookings through Travelgenio for further 1 year but decision is to be made atleast 24 hrs before the departure or arrival flights. Flights can be altered once each for departures and arrivals.
Travelgenio has left an official reply on this complaint.
Travelgenio
-
Payment and wrong email address
Hello. I have purchased tickets, but I had written the wrong email address when purchasing. Therefore the tickets were sent to an email that not exist.

I would like you to send the tickets to this email address.

[email protected]

Booking reference number: 21032270

Please send the purchased tickets to this email so I could have access.
Travelgenio has left an official reply on this complaint.
Travelgenio
-
Missed flight due to train stopping
I booked a flight from plymouth UK to london airport. Included in the booking was 2 train tickets. I was 1 hour early waiting for train. Boarded and off we go. Next moment train stops in the middle of no where and gets delaid. 35minutes later off we go. Board express train get to Heathrow airport go to board my flight. Sorry baggage checking already locked you cant fly. Now im stuck at airport with no way to get home. No phone numbers to contact and no reply from you via email. I need my flight like in yesterday
Desired outcome: Need a new booking 27may 2022 or a change of flight with a different company but it needs to happen today 27may 2022 and im not paying extra as its not a fault from my side
Travelgenio has left an official reply on this complaint.
Travelgenio
-
Foreign Currency Transfer fee.
I purchased two return Air Flight tickets. Booking reference: 20990120 Date: 5/23/2022. I paid the full amount in Australian dollars by cc to Travelgenio Australia.

I have checked by bank account and note that a further $131.87 had been deducted for foreign Currency Transfer fees.

At no time was I informed of these charges and if one pays in Australian dollars to Travelgenio Australia what am I being charge for. I was never informed or agreed to this and I request a refund.
Desired outcome: Therefore I request a full refund of this amount please.
We are here to help
16 years' experience in successful complaint resolution
Each complaint is handled individually by highly qualified experts
Honest and unbiased reviews
Last but not least, all our services are absolutely free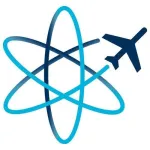 Travelgenio contacts
Travelgenio representatives

Travelgenio

Travelgenio