Overview of Travelzoo customer experience
Travelzoo, a popular travel deals website, has been receiving numerous complaints from consumers. Many users have reported issues with the website's customer service, stating that it is difficult to get in touch with a representative and that their issues are not resolved in a timely manner. Others have complained about misleading deals and inaccurate information on the website. Additionally, some users have reported difficulty redeeming vouchers and receiving refunds for cancelled trips. Overall, Travelzoo has been receiving negative feedback from consumers, indicating that there are significant problems with the website's functionality and customer service.
Newest Travelzoo complaints
The complaint has been investigated and resolved to the customer's satisfaction.
Travelzoo has left an official reply on this complaint.
This review was chosen algorithmically as the most valued customer feedback.
I booked an Holiday with Best On Line Holidays to Palma Nova Majorca in May 2023. I paid the initial deposit and was told to pay the remainder of my balance £628 by the 10th of September, our departure date was the 25th September and return was the 29th Holiday Reference number: BOH 5813. I rang the company to pay the remainder of my balance £628 on the 8th...
Read full review of Travelzoo
The complaint has been investigated and resolved to the customer's satisfaction.
Travelzoo has left an official reply on this complaint.
This review was chosen algorithmically as the most valued customer feedback.
I booked a trip to BALI from LAX for myself and a travel companion with Jetline vacations (booking numbers 4673430/4 and 4673430/6). Total cost of the trip was $3358.00 and included transportation from LAX to BALI and back and accommodations. in BALI. The BALI part of this trip was fantastic. The issue was returning to LAX. Jetline vacation issued us an...
Read full review of Travelzoo
The complaint has been investigated and resolved to the customer's satisfaction.
Travelzoo has left an official reply on this complaint.
Terrible Customer Service and Complicated Process: My Experience with Travelzoo Voucher
I bought a voucher from Travelzoo for a fandango movie and a dinner at restaurant.com for only $29. I got the voucher a few months ago and forgot about it until I got an email from Travelzoo that it was about to expire. The email had a link that I clicked on and it took me to Fandango where I selected two tickets for a movie. I had to enter my credit card information and I did. After I completed the transaction, I realized that I had been charged for the tickets. I contacted Travelzoo to ask if this was correct since I had already paid $29 for the voucher. They told me that I did not follow the instructions on the voucher and that I should have gone to restaurant.com first. I explained that I was a new customer and that I had clicked on the link in the email they sent me. I also told them that I had already purchased movie tickets and that I wouldn't be able to go to two movies this weekend. I asked if they could refund the voucher since I couldn't use it. They said that they don't provide refunds and that I should have followed the instructions. I explained that I didn't realize it would be so complicated to use their product and that they should make allowances for new customers. They still said that they have a no refund policy. Their customer service was terrible. They would rather keep the $29 than cultivate a return customer. I don't think a company like that will last very long. My advice is to avoid Travelzoo. Their operation is borderline scam and they don't back the product they sell. Their customer service is non-existent.
Resolved
This complaint has been resolved automatically due to user's inactivity.
Is Travelzoo legit?
Travelzoo earns 100% level of Trustworthiness
SAFETY NOTICE: ComplaintsBoard has analyzed Travelzoo and determined that it has perfect credibility and is completely trustworthy, with a legitimacy rating of 100%.
We found clear and detailed contact information for Travelzoo. The company provides a physical address, 16 phone numbers, and 2 emails, as well as 5 social media accounts. This demonstrates a commitment to customer service and transparency, which is a positive sign for building trust with customers.
Travelzoo resolved 90% of 71 negative reviews, its exceptional achievement and a clear indication of the company's unwavering commitment to customer satisfaction. It would suggest that the company has invested heavily in customer service resources, training, and infrastructure, as well as developed an effective complaint resolution process that prioritizes customer concerns.
A long registered date for travelzoo.com can be seen as a positive aspect for Travelzoo as it indicates a commitment to maintaining the website and its domain name for a long period of time. It also suggests that the company is organized and has taken steps to secure its online presence.
The age of Travelzoo's domain suggests that they have had sufficient time to establish a reputation as a reliable source of information and services. This can provide reassurance to potential customers seeking quality products or services.
Travelzoo.com has a valid SSL certificate, which indicates that the website is secure and trustworthy. Look for the padlock icon in the browser and the "https" prefix in the URL to confirm that the website is using SSL.
Our scan shows Travelzoo website is free from malware and phishing activities, which are types of online threats that can include viruses, worms, Trojan horses, ransomware, and other malicious code, as social engineering tactics used to trick users into sharing their personal information.
Several positive reviews for Travelzoo have been found on various review sites. While this may be a good sign, it is important to approach these reviews with caution and consider the possibility of fake or biased reviews.
We looked up Travelzoo and found that the website is receiving a high amount of traffic. This could be a sign of a popular and trustworthy website, but it is still important to exercise caution and verify the legitimacy of the site before sharing any personal or financial information
Travelzoo.com regularly updates its policies to reflect changes in laws, regulations. These policies are easy to find and understand, and they are written in plain language that is accessible to all customers. This helps customers understand what they are agreeing to and what to expect from Travelzoo.
However ComplaintsBoard has detected that:
There was some difficulty in evaluating or examining the information or data present on the travelzoo.com. This could be due to technical issues, limited access, or website may be temporarily down for maintenance or experiencing technical difficulties.
Our Conclusive Verdict: After a thorough evaluation of this company, we highly recommend doing business with them. Our assessment shows that they are trustworthy, reliable, and committed to providing a safe and secure experience for their customers.
The complaint has been investigated and resolved to the customer's satisfaction.
Travelzoo has left an official reply on this complaint.
Beware of Travelzoo: Poor Customer Service and Website Problems
I recently got an email from Travelzoo about a deal in Downtown St Louis at a hotel for a pretty reasonable rate for one night on Wed 11/23. I was excited to stay close by as there was a large boxing fundraiser nearby that night. I booked it through the email, giving all my information, but I never received any email from them confirming or saying it didn't go through. I checked everywhere, but there was nothing. I called the hotel directly, but they had no reservation for me.

A couple of days before I was supposed to stay, I suddenly received my email giving me my confirmation itinerary. I called Travelzoo to see what the cancellation policy was since I needed to quickly see if I could still go to the event and stay the night. As I was inquiring with the customer service rep about the policy, she first told me that they definitely sent me a message right away on the 10th when I made the reservation, making me sound like I was an idiot. But, I knew that wasn't true because they didn't send it until 11/20. I explained that I didn't want to cancel yet, I was just inquiring how long I had because I never got any info from them. She proceeded to tell me she already cancelled it. I was shocked and confused. I didn't ask her to do that, I was just inquiring. She apologized all over the place and said she could call the hotel and when the cancellation came through, they could ignore it. But, I didn't trust that. I said never mind, I'm done with Travelzoo.

Beware of Travelzoo. They have very poor customer service and obvious website problems if they're not going to send you a confirmation or any type of email about your reservation until a few days before. It's frustrating and inconvenient to deal with these issues, especially when you're trying to plan a trip. I wouldn't recommend using Travelzoo for your travel needs.
Resolved
This complaint has been resolved automatically due to user's inactivity.
The complaint has been investigated and resolved to the customer's satisfaction.
Travelzoo has left an official reply on this complaint.
TravelZoo Review: Terrible Customer Service and Refund Policy
I bought two vouchers from TravelZoo for two people to stay at The Clevelands House Resort in the Muskokas, Ontario for two nights. TravelZoo's website stated that I could cancel within seven days for a full refund, but after that, the hotel's policy would apply. Being a savvy shopper, I checked the resort's website, and it said that I could cancel seven days before my reservation date for a full refund. Unfortunately, we had to cancel, and I contacted The Clevelands House. They agreed that I was entitled to a full refund and advised me to contact TravelZoo, which I did. I eventually spoke to Jamie and her boss Lana (real names? I doubt it). They told me that I wasn't entitled to a refund because it was after their seven-day policy. I informed them of the resort's cancellation policy, but they were unhelpful and dismissive. Lana even told me to "do whatever you want" when I threatened to sue them in small claims court.

I contacted the resort again, and they were incredibly helpful. They emailed TravelZoo on my behalf, but they received no response. Unfortunately, the resort couldn't give me a refund because they hadn't been paid by TravelZoo. According to TravelZoo's fine print, all disputes must go through their dispute resolution company. I called them, but they had never heard of TravelZoo. Frustrated, I contacted my credit card company, and they investigated the matter and charged back the amounts to TravelZoo.

My advice to anyone considering using TravelZoo is to steer clear. Instead, try Groupon or SkyAuction.com. We've used them many times and have always been satisfied. Dealing with the "donkeys" at The Zoo is not worth the hassle.
Resolved
This complaint has been resolved automatically due to user's inactivity.
The complaint has been investigated and resolved to the customer's satisfaction.
Travelzoo has left an official reply on this complaint.
Disappointing Stay at Damson Dene Hotel Booked Through Travelzoo: False Advertising and Poor Customer Service
I recently booked a two-night stay at the Damson Dene Hotel through Travelzoo, and I have to say, I was extremely disappointed with my experience. The pictures that were shown on the website were completely inaccurate, and when I arrived at the hotel, I was greeted by two very rude receptionists who didn't seem to care about my concerns.

I explained to them that the hotel looked nothing like the photos that were advertised, and they simply replied with a dismissive "erm, well there was a lake at the back." Despite my reservations, I decided to go ahead and see the room anyway. However, I was given the key without any guidance on where to find it, and as I was walking up to the room, I overheard the receptionist speaking about me and my complaints.

When I finally entered the room, I was hit with a strong smell of smoke, and the walls were damp with cigarette burns in the bath and a curtain placed on the bed. The room was freezing, as it wasn't double glazed, and it was not at all what I had paid for. I was appalled by the condition of the room and the fact that it was falsely advertised on Travelzoo's website.

To make matters worse, the hotel was not suitable for residents as there was no lock on the doors. When I tried to contact Travelzoo to complain and request a refund, I was unable to find a phone number to speak to someone directly. This lack of customer service is completely unacceptable, and I am now out of pocket as I had to pay an additional £300 to stay elsewhere for the two nights.

Fortunately, the hotel we found was fantastic. It had boutique rooms and complementary wine and drinks, and the staff were very friendly and welcoming. It was a far cry from the Damson Dene, and I would strongly advise against staying at this hotel or booking through Travelzoo.

Overall, my experience with Travelzoo and the Damson Dene Hotel was extremely disappointing. The false advertising and lack of customer service were unacceptable, and I would not recommend either to anyone looking for a relaxing and enjoyable holiday.
Resolved
This complaint has been resolved automatically due to user's inactivity.
The complaint has been investigated and resolved to the customer's satisfaction.
Travelzoo has left an official reply on this complaint.
Disappointing Customer Service Experience with Travelzoo for Korean Spa Vouchers
So, I recently bought two vouchers for a Korean Spa from Travelzoo. I was super excited to go with my friends on Saturday, but when we got there, they wouldn't accept the vouchers because of some system outage on Travelzoo's end. I was so disappointed because I had to pay the full price, which was almost double what I paid for the vouchers. Plus, the Spa was pretty far from my home, so it was a real bummer.

I called Travelzoo's customer service two days later, and the first thing they suggested was that I could go another time when their system was working. Like, seriously? That's not helpful at all. I had to argue with the representative to get any kind of compensation. Finally, after waiting for a while, she offered me a refund of $30 and a $20 credit from Travelzoo. But, I had to pay $50 for the services, so the $20 credit didn't really make up for it. My friend had gotten a $30 credit earlier that day, so I asked for the same.

Then, I was transferred to a supervisor named Sean. He was really difficult to deal with. At first, he said that if they gave me a $30 credit and refunded me $30, it would cost them $60. But, that didn't make sense because the $30 they were refunding was my money in the first place. He kept arguing that I got the services, but I had to pay $50 for them, which was not fair. Then, he said he was only authorized to give me a $20 credit and that he needed to speak to his supervisor for the $30 credit.

I asked to speak to his supervisor, but suddenly, he said that they were offsite and there was no one above him that he could transfer me to. He asked for my friend's name, but I didn't want to give it to him. I was so frustrated that I just told him I was going to write a consumer complaint and hung up.

Overall, I was really disappointed with Travelzoo's customer service. They didn't seem to care about my situation and were really difficult to deal with. I don't think I'll be using their services again in the future.
Resolved
This complaint has been resolved automatically due to user's inactivity.
Travelzoo Review: Great Deals, But Beware of Fine Print and Customer Service
Travelzoo is a website where you can find some great deals on travel and experiences, but you have to be careful when you make a purchase. It's important to do your research online and not make any purchases after midnight or while you're drunk surfing. Sometimes the deals are good, but sometimes they're not.

I recently bought a ten-course tasting menu at a restaurant called iNG, which I had always wanted to go to. I saved $6,3%, but then the restaurant dropped the quality of the menu and closed for remodeling for 3-4 months. I was locked into Travelzoo's boilerplate and had to fight with them about whether it met their standards or not. It's important to read the fine print and check all the limitations and exclusions for menu, expiration date, and holidays. If you don't, you might regret it later.

If something goes wrong, Groupon is the best at fixing it. Living Social has too many limitations and fine print, and it took me months to correct my Travelzoo mistake. I had to do a lot of customer service training at Travelzoo along the way. So be careful or you'll spend a lot of time with semi-unempowered people at Travelzoo until you finally get to talk to someone who can help you.

Travelzoo is not a member of BBB, and they have a lousy B- rating with 49 complaints closed in the last 3 years and 27 closed in the last 12 months. That's very bad. If you can't resolve your issue with Travelzoo, file a BBB complaint online or over the phone. It won't cost you anything, and BBB will try to help you. Good luck!
Travelzoo Deal: Winery Tour, Wine Glasses, and Gourmet Lunch - Total Bust!
I gotta say, I bought this deal from Travelzoo and it was a total bust. I mean, I thought I was getting a steal - a winery tour, wine glasses, and a gourmet lunch for only $29? Regularly $62? Sign me up! But man, was I disappointed.

First of all, we had to make a reservation for the tour and when we got there, there was only one other couple there. The tour guide took us on a walk to see the vines, but they were mostly dead. Then we went back to the main building, which used to be a biker bar, and saw an empty room where last year's crop was supposed to be. Apparently, it got wiped out by a cold snap. Not a great start.

Then they tried to sell us on a wine tasting for an extra $24 per couple. We decided to skip it, but they took away our free wine glasses anyway. And the tasting portions were so small - like, one ounce per taste. What a ripoff.

Finally, it was time for the gourmet lunch. And let me tell you, it was anything but gourmet. We each got half a ham and cheese sandwich on rye bread, plus two tiny pieces of bread crust with nuts and a slice of cucumber. That's it. And I had to pay extra for a half glass of wine for my wife. We drove three hours round trip for this?

I called Travelzoo to complain, but all they did was give me a ticket number and tell me someone from "Merchant Services" would call me back. Two days later, I had to follow up with another customer service rep who said he would "escalate the issue," but I still haven't heard anything. What a waste of time and money. I'll stick with Groupon from now on.
The complaint has been investigated and resolved to the customer's satisfaction.
Travelzoo has left an official reply on this complaint.
Disastrous Spring Break Trip: My Experience Booking with Travelzoo
I gotta say, I've used Travelzoo before and it's been awesome. I've told all my buddies and even my work peeps about it. But, my last vacay that I booked through Travelzoo was a total bust. I took my daughter to Bimini, hoping for some chillaxin' in the sun. But, as soon as we got to the hotel, we could tell something was off. There were a bunch of college kids there, being super loud and annoying. Turns out, like 90-95% of the guests were college kids there for some all-night ragers. They were drinking, yelling, playing music, and even breaking stuff. We complained to the hotel staff, but they said a bunch of people had already checked out because of the noise. We didn't get any sleep for the four nights we were there and we couldn't even enjoy the pools or anything because the students were everywhere. We called security a bunch of times, but they said it was no use because the kids would just start up again a few minutes later. If Travelzoo had told us that this hotel was a popular spot for spring breakers in March, we would have gone somewhere else. A lot of other people who booked through Travelzoo were bummed out for the same reason. I feel like we wasted our money on this trip. It was a total disaster!
Resolved
This complaint has been resolved automatically due to user's inactivity.
The complaint has been investigated and resolved to the customer's satisfaction.
Travelzoo has left an official reply on this complaint.
Disappointing Experience with Travelzoo: Terrible Customer Service and Lack of Support
Me and my hubby decided to celebrate our 30th anniversary in Ischia, Italy and we booked our trip with Travelzoo. But boy, do I regret not reading the reviews before booking! We thought we were booking with Jetline Holidays out of the UK, as all of our communication was with them. But things didn't go as planned. On our second day, we were supposed to have a boat tour of the island, but it got canceled without any notice. We were so frustrated, as we had cut our sightseeing short just to make it to the port on time. And to be simply told that we weren't going out was just unacceptable.

To make matters worse, I had to take a covid test less than 24 hours before our flight home and I tested positive. My husband had to fly back to the US as planned, but I was stuck in another country with no help from Travelzoo/Jetline. Roger, who had been helping us with our travel arrangements, suddenly became unavailable. And when I spoke to a woman, she told me that it was up to me to get in touch with the airlines, hotel, transfer arrangements, etc. I was so disappointed with their customer service. It was terrible!

I had to make arrangements with the hotel and spent a lot of time on hold making phone calls to make my flight home an open ticket. But my biggest complaint is that working with this company is fine until you have a problem. They disappear and won't help at all! And it's really hard when you're in another country and you don't speak the language. I wasn't able to take the scheduled shuttle/ferry/shuttle to the airport due to covid, but Travelzoo/Jetline refused to reimburse me approximately $77. I was shocked, especially when the hotel and airlines worked with me and they were not whom I had originally booked with. I had paid for the transfer, and they should've been rescheduled at no extra cost just like my flight.

In conclusion, I would not recommend Travelzoo to anyone. Their customer service is terrible, and they don't help you when you have a problem. It's better to book directly with the hotel or airline, as they are more likely to work with you and help you out.
Resolved
This complaint has been resolved automatically due to user's inactivity.
Disappointed with Travelzoo's Recommended UTOVacations: Unfair Treatment & False Advertising
I've been a fan of Travelzoo for a long time, like 15 years. I booked my honeymoon hotels in 2006 and have been hooked ever since! They always have great deals and recommendations, like their Top20 deals. One of these deals caught my eye for a family vacation on June 21. I booked it through UTOVacations, who Travelzoo advertises for.

Unfortunately, my mother was diagnosed with late-stage cancer and I needed to reschedule. I contacted UTOVacations within a week of booking, but they told me there were no available dates. This was frustrating, especially since they were advertising new tour dates at the same time as Travelzoo! (I have screenshots to prove it.) They told me to contact my credit card company if I wasn't happy with the travel date, so I opened a dispute. But then UTOVacations said they would have given me other dates if I hadn't filed a dispute, and that I would lose my security deposit. This was after 2.5 months of following up with them.

I checked the contract terms and saw that I was entitled to a free reschedule. Nowhere did it say that I would lose my security deposit if I filed a dispute. I started looking into UTOVacations and found reviews that said they take you on "mandated shopping trips" (like timeshare presentations) that weren't mentioned in the Travelzoo advertisement. I only booked with UTOVacations because Travelzoo recommended them.

So I called Travelzoo and asked why UTOVacations wouldn't reschedule me. I even said I would travel on the original date. After 6 weeks of following up with Travelzoo, I was told that upper management was still handling my case. Meanwhile, UTOVacations deals were still being advertised in the Top20 every week! There were even times when I heard the Travelzoo customer representative laughing while reviewing my case notes. When I asked what was funny, they said they were just clearing their throat.

Overall, I'm disappointed with UTOVacations and Travelzoo's handling of my situation. It's frustrating to see UTOVacations still being advertised on Travelzoo when they wouldn't even honor their own contract terms. I hope Travelzoo takes this seriously and stops advertising for companies that don't treat their customers fairly.
The complaint has been investigated and resolved to the customer's satisfaction.
Travelzoo has left an official reply on this complaint.
jet line cruises
i been in touch with citzen advice and they advised me to get in touch with you about our holiday the end of january into febuary as we were so sad about our trip to hawaii and mexico as it was supposed to be our honey moon we were when to got @L A the taxi driver did not know which port to take us to as we did not have the information when we finally got on board we should have had four days i hawaii on the fourth day wewantedto go and see the whales but the weather was so bad the captian would not let us off it wae so cold on the ship we had to spend more time in our cabinto keep warm we pleaded with ship to turn down the air condition no one took notice they said it was so cold out side thats i why the ship was cold when we wrote to jet line four times even sent a recorded letter which they ingnored we even wrote to the ship crown princess even do we told the ship it was our honeymoom they just ignored awaiting your reply Lucy Barker
Desired outcome: not to be ignored
Resolved
This complaint has been resolved automatically due to user's inactivity.
The complaint has been investigated and resolved to the customer's satisfaction.
Travelzoo has left an official reply on this complaint.
Quit Advertising Exoticca
Exoticca offers deals that it cannot deliver. Please quit advertising their special deals. If you book these deals, they inevitably cancel the trip so you have a credit and then book at a higher cost. They have done this to me twice. Most recently was the 10 day trip to Kruger and South Africa. First they blamed it on the trip not being filled with enough people. Then, they blamed the cancellation on "operational errors." After I pressed them, they admitted they could not get cheap enough flights. This is a rip off and they canceled with too little time to salvage a summer trip. They also did it with a trip to Morocco. They should not offer trips that they cannot deliver on.

Thank you.

Tanya Zerbonia
Desired outcome: I would like the trip that was promised at the price that was advertised.
This is a long story so I will try to be brief and if you need more details, please let me know.

I booked a trip to Morocco for June, 2021 through Exoticca in July of 2020 after seeing it advertised in Travelzoo Top 20. It was on a date that had the lowest price ($1299) but worked best for our schedule. As the trip approached, the company did not provide airline details and about 10 days before the trip, they cancelled citing Covid as the reason (lots of stuff in Morocco was still closed down, supposedly.) Being a member of many groups about travel on Facebook, I kept seeing people in Morocco on tours, etc so I was suspicious. We rebooked that trip for the same dates in 2022 but of course, now had to pay $400 - $500 more each. That trip did happen in June of 2022. It wasn't exactly what they promised, but we were okay with it overall.

In July of 2022, we came across a deal advertised by Travelzoo for Exoticca and a 10 day trip to South Africa and Kruger. Once again, it was a dream deal and fit my schedule perfectly. It was $1499 plus additional money for excursions. We tried to book immediately but it sold out within an hour. We were bummed. Two days later, they opened up that date again for the same price and we were able to book. We paid the amount owed and waited. 5 days after the last payment was due, they notified us by email that the trip was cancelled because there were not enough people signed up. I highly doubted this as it sold out quickly the first time. I questioned this and then they changed their answer to "operational issues." They couldn't really explain what this meant. Lastly, they sent an email saying they could not get flights for us but that is not true - wha t they meant is that the flights were too expensive for them to make a profit. They had 10 months to book flights. My belief is that they entice people to book these special deal trips and then cancel them - Afterall, they did it to me twice. I am furious and they will not take any action. They need to honor the trips the advertise at the prices that are agreed upon. This is a bait and switch scam. They put your money in an account and allow you to use it to book a future trip... at a much higher price. It is complete crap.

If you need me to send you the emails that I exchanged with them, please let me know.
Resolved
This complaint has been resolved automatically due to user's inactivity.
The complaint has been investigated and resolved to the customer's satisfaction.
Travelzoo has left an official reply on this complaint.
Accommodation St Agnello, Hotel Unconventional
Booked a holiday to Italy, Sorrento and Rome, advertised on Travelzoo. Reference FNP40193.

When arrived at hotel was allocated a room with a bunk bed, despite itinerary stating a double bedroom was booked. As we are both in our seventies we deemed it unacceptable and asked to be moved.

Hotel refused unless we paid an upgrade of 80 Euros. contacted Travelzoo customer support, who was very helpful, however we had to pay the extra and try to claim it back.

Representative of the company phoned us and apologised, said that he had forwarded it to his supplier to sort out. To date this hasn't happened. This wasn't the only error on this holiday.

I am not happy that we booked a holiday with Travelzoo, which was not as advertised and now have to rely on a supplier of a third party for recompense. We have used Travel zoo before on a number of occasions however we may think twice in future.
Desired outcome: We need our 80 Euros refunded.
Resolved
This complaint has been resolved automatically due to user's inactivity.
The complaint has been investigated and resolved to the customer's satisfaction.
Travelzoo has left an official reply on this complaint.
2 night stay at Wroxton House
I booked a 2 night stay for a birthday present for my husband where you get a drink on arrival and a 2 course dinner included. Which was misleading because although they said you get up to £26 towards the 2 courses the mains were mostly £24 upwards and the only thing you could get as a starter was olives or you paid extra, that aside the meal was ok.

Our room on the other hand was filthy, it had cobwebs hanging all over the bedroom, the bathroom had dust balls and the loo had brown grind on stains in the pan. By the time we realised this we were far too tired so we told them in the morning before breakfast and they said they would get someone to clean it.

Breakfast should have been a menu chose but because it was full of Travelzoo customers they put out a buffet which was luke warm and the scrambled eggs were uneatable. The coffee and tea were cold and so we decided to go home. when we told them they were very sorry and said they would upgrade us but we didn't want another rubbish breakfast to following day to rein his birthday so we came home. I had paid them £20 extra for a Saturday night , they told me to get in touch with you. She did take off £21 off the add on for our food bill.
Desired outcome: A rebate for the extra night that we didn't stay please.
Resolved
This complaint has been resolved automatically due to user's inactivity.
The complaint has been investigated and resolved to the customer's satisfaction.
Travelzoo has left an official reply on this complaint.
Fakes advertising for a holiday
Hi there

I recently found a great deal on your site advertising an all inclusive 4 night trip to marakesh Morocco. The advertisement stated that this trip included flights accommodation food/ drink for £159 pp. I called the number to book and was told that the prices varied. I asked which dates were available at the advertised price of £159. I was told that there was a flight from London Gatwick on 19th March returning on the evening of 23rd March for that exact price. So my partner proceeded to book this holiday. He was told that confirmation would come through within a few hours of booking…. Nothing! He waited all day and then called them on that evening to chase them up and confirm the booking. They told him that they were waiting fir confirmation from the airline and someone would get Back to him The following day… nothing! He then called them and the excuse was that they were waiting fir the voucher ( whatever that means) 3 days later he was still waiting on the call. Tonight we called them and they said that the deal had sold out. They are basically advertising a product at a price that they clearly cannot honour! In my books that's false advertising. To say we are really disappointed by this is an understatement! We had booked time off work and sorted childcare out for this holiday to be let down by this company that's basically offering fake holidays. Please can you call me on [protected] or email me to discuss this further

Regards

S Cornelius ckarke
Desired outcome: That we get the holiday we were advertised
Resolved
This complaint has been resolved automatically due to user's inactivity.
Sold completely misrepresented holiday
I used Travelzoo to book a deal which was on their weekly Top 20 in October 2022 (Travelodeal). We had issues from day one including the transfers that did not pick us up. We were sold a completely misrepresented holiday and no aspect was as described or anything included in the advertised deal, all the facilities were closed, the hotel had no staff, no Covid 19 precautions, the hotel was far from an acceptable and clean standard. We had no rep in resort or contact details. We could do nothing until our return luckily only 7 days. Travelzoo will not accept that the company they are promoting charged us unauthorised admin fees as well as deliberately recording our credit card details. I have sent in excess of 100 emails as well as unprecedented amount of telephone calls before our departure. After being a customer of Travelzoo for many years I would categorically never use or recommend them again in the future. I contacted the CEO at Travelzoo and to say I do not think I have ever dealt with such an ignorant, unpleasant and unprofessional individual and seem to care very little about its customers or subsequent complaints.
The complaint has been investigated and resolved to the customer's satisfaction.
Travelzoo has left an official reply on this complaint.
Tickets bought for 8th December concert - Maggie Poppa
I bought 2 tickets for a concert advertised as Four Seasons orchestral. I printed the vouchers which said the venue was Leeds Cathedral, Great George street Leeds. We took a taxi there as parking is difficult in that area and we are both disabled. We arrived at the venue at 7 pm and walked all around the cathedral gates and entrances and all was locked and in darkness. There was a Pastoral Hall lit up but also locked. Eventually we gave up and went home again by taxi. What went wrong. You had not sent the right address for the concert certainly. I claim a refund for your error. 2 tickets at £21.50 each.

My name is Maggie Poppa d/b 16/05/42

10 Lombard Street Leeds LS15 0LT
Desired outcome: Refund of £43.00 plus ideally compensation for wasted taxi fares.
Resolved
This complaint has been resolved automatically due to user's inactivity.
The complaint has been investigated and resolved to the customer's satisfaction.
Travelzoo has left an official reply on this complaint.
exoticca travel agency
Do not book a trip with this company. My friend and I booked a guided tour to Turkey. During one of our domestic flights that they got for us, our driver was not at the airport. We waited for an hour before calling. They then sent a driver to pick us up and take to our hotel. When calling to complain, they first tried to lie and say that our driver was waiting for us the entire time. Then they said, that they sent a driver as soon as we called and why did we wait so long to call. They never apologized or offered an explanation as to why our driver wasn't there at the airport. We asked to reschedule our hot air balloon experience to the following day since we only had 2 hours before they were to pick us up and we were sleep deprived. They refused to accommodate our request. On the way home, they booked a connecting flight too close together and we missed our flight through no fault of ours. They refused to reimburse us for our night at the hotel and the airline ticket for the next day.
Resolved
This complaint has been resolved automatically due to user's inactivity.
Collect Your Trust Badge
Be recognized for outstanding customer service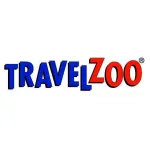 Travelzoo

contacts
Travelzoo representatives

Travelzoo Customer Service

Travelzoo
We are here to help
19 years' experience in successful complaint resolution
Each complaint is handled individually by highly qualified experts
Honest and unbiased reviews
Last but not least, all our services are absolutely free