Toys "R" Us complaints
196
Toys "R" Us
-
my order has been cancelled
I ordered a toy online from Toys R Us for which I opted for a store pickup. After waiting for 2 days I got a mail saying the order has been cancelled. I had planned to give it as a Christmas gift for my nephew. When I checked with the Customer service got a response saying it is out of stock or not available.
My questions:
1. Why did your system allow me to checkout if you couldn't fulfill the order?
2. How come the product is still available for store pick up for a different price?
The complaint has been investigated and resolved to the customer's satisfaction.
Toys "R" Us
-
misleading coupon
Maybe once a month, Toys R Us distributes a book that has some coupons in it. On the front page, they have a coupon that says "Save 20% on ANY on regular-priced baby item. We would love to use it, but the coupon pretty much excludes everything in the store. Listed below are all of the EXCLUSIONS-
Excludes all TOYS, baby food, diapers, formula, wipes, unbeatable price! items, Ameda, baby brezza, baby jogger, bob, britax, bugaboo, cybex, ergobaby, mamas and papas, motherhood maternity, nap nanny, pediped, peg perego, phil & teds, robeez, tommeetippee, under armour, electronic learning toys, netbooks, tablets, video game hardware, video games, apple products, fao products, robotgalaxy, buyer protection plan, gift cards, photo studios, phone orders, special orders, assembly fee, breast-pump rental fee, delivery fee, and shipping & handling.

Now please tell me, who in there right mind is going to try and find something to buy that is not on this list. We love and appreciate getting coupons, but come on now! A little ridiculous.
Resolved
The complaint has been investigated and resolved to the customer's satisfaction.
Toys "R" Us
-
terrible online ordering
My daughters dad tried sending a dsi xl two games and a case for her birthday and ship it to her in mi. turns out u cant deliver to my new adress. so i tried typing in the gift card numbers he gave me myself and order for store pick up. the next day i still didnt have my order conformation for pick up when i called the store they couldnt find the order. so i called 1800toysrus and they told me to call the store. its been two and a half weeks ive been trying to get these for her birthday which is tomorrow june 7th she is expecting a present from her father and will be heart broken because of this. i am very pissed off. This need to be resolved they put it in with some other customer service to try and push it through i dont know what going on but my order number is 8773778277. i hope to have this resolved today and i dont plan on shopping here at toys rus again...
The complaint has been investigated and resolved to the customer's satisfaction.
Toys "R" Us
-
stole from an 11 year old child.
My 11 year old son purchased a video game from toys r us during a promotion. He received a $20 gift card due to the promotion, the store clerk told him that this card would not be activated for six hours. Hence he was not able to use this on an additional purchase during this outing.

Saturday I took him back to the store and he tried to make a purchase using this $20 gift card, during this time he was told that this gift card expired on 1/31/11 and he therefore was out of luck! I spoke to the manager and he simply told me that he felt bad but there was nothing that he could do for my son. The card expired and the store took back the $20!

Talk about a bogus scam! We left the store and both vowed to NEVER purchase anything again at TOYS R US! That store preys upon unsuspecting youth and I will not patronize any corporation that steals from it's customers. Let's face it, many stores carry the same items as TOYS R Us and they do so at lower prices!

Boycott TOYS R US ...my family and friends will not support this store anymore!
First of all it is none of your business when the item was purchased. My letter is about how they abused an eleven year old and tricked an 11 year old. My son asked me the other day if he could go back to Toys are US. I told him that if he ever stepped foot in Toys are Us again that I would not love him anymore and disown him.(Okay I admit I was angry when I said that but I just wanted to make my point clear.) It is a rip of because they lied and tricked an eleven year old into thinking he $20 free. They prey on youth, giving them false hopes and this manager is no better than a child molester who preys on six year old girls. When I can't use my gift card it is considered theft. When an eleven year old can't use the gift card it is considered preying on unsuspecting children. Just like child molesters prey on unsuspecting children he is doing the same.
Resolved
The complaint has been investigated and resolved to the customer's satisfaction.
Toys "R" Us
-
do not allow return!!
On Dec. 13, 2009, I just bought a Laser micro zero gravity for my son yesterday. Right after we came home, my son open it and charge the car. Out of suprise, it is not moving. Therefore, the very next day morning, I bring the toy back to Toy r us for return. The response I have received is NO. you can only exchange since you open. The thing is how can I trust that toy any more since the bad experienced I had. Second is what happen if I got another bad one? I need to go back and exchange again. I do not have time for that game. The most angry part of all is when I request to speak to manager of the store. The manager's express attitude is more like "it not my business and problem".
Toys "R" Us
-
ruined my daughters birthday
It is my daughters birthday tomorrow (Sunday 6th of feb) and I went to toy "r" us to get her a bike today, we got it home assembled it adjust everything only to find the front tire had a puncture from new. We tried to fix it but because it is on the seam and crease it is not fixable. When I rang toys r us to complain they told me the only thing they could do is post me another one on monday and I would receive this by next wednesday. I don't have the transport to get back to sheffield that night and had organized a party on the sunday.

Toys r us also told me that because things are ordered in and come boxed they do not check to see if it is in working order as I asked why it was sold like that. I find the completely unacceptable, not only have I got nothing to give my daughter on her birthday now but they don't check the toys are in working order before selling them to children.
Toys "R" Us
-
expired rewards - certificates not mailed...
Same thing happened to me. I should have receive ~$100 of "Rewards Certificates" but had no idea that the certificates would not be mailed following the holiday season 2010. When I called, they said my rewards expired. They offered me a bunch of $5.00 off $25 coupons... yeah right, I'm gonna spend more money at Toys R Us or Babies R Us. I agree with the other author, I'm headed to Target or Walmart for future purchases... and my kids will not side-tracked with all TRU aisle clutter!
Whoever you are, my complaint was not the limit of the reward but that Toys R Us does not keep their customers informed and advised on the issuing of these credit/coupons -- allowing them to expire and go to waste. Toys R Us runs a BIG SCAM and that is the reason I don't spend money in their stores any longer.
Toys "R" Us
-
injury instore
I was instore on Friday 17th June looking at the Threewasy rocker, for my grandchildren. When i rocked it to see how easy to move it is, the metal price display fell off onto my foot. I feel that the display should have been on the floor or secured to the stand, because if a child had have knocked it, they could have been injured. Since it happened i now cant seem to walk properly on my foot as i suffer from a bone condition which has obviously been agrovated by the incodent. My email address is [email protected] and i await a responce.
Toys "R" Us
-
customer service
After creating a baby registry in-store and signing up for the rewards program I spent several hundred dollars and several trips in their store, not to mention the money family/friends spent on registry gifts. Weeks later when attempting to see how many points rewards points were accrued realized that my reward card had in fact never been properly activated. When I went in the store to return a package of "66 Babys R Us" diapers (which I was given no credit for because their system scanned them at $0.00 and said it "must've been a buy one get on free deal - you'll just need to keep them")) I explained the situation with my rewards card. I was told they couldn't handle that in-store. They told me to call 1-800-toysrus and they could give me credit for the 2 receipts I still had. I asked "Why didn't someone tell me it wasn't a good card - they have scanned it every time I've been here" His response was "oh the register will scan any of these cards back here - that doesn't mean anything.". So... I called corporate. Long story short, I spent over 30 minutes on the phone with a lady who insisted on continuing to try and look up my card using the information I had already given repeatedly - it was obviously not in the system at all yet she continued to waste time on it. I explained once again, I needed a new number assigned to me then get credit added for the 2 receipts I had. After speaking with her manager she told me no one there could do that for me. I would need to go on their website, sign up as a new member, then call them back with my receipts. No thank you. Toys R Us has lost my business permanately. I refuse to waste any more time on this - and probably for $2.00 worth of coupons in the end. Geoffrey will be unemployed soon if this is their standard of customer service both at the store and corporate level. PO'd in Arkansas
Toys "R" Us
-
free product, ith purchase
They advertised the Biggest Loser Work out plus a Kinect and a free month membership, but when it came to buy it they said o I'm sorry that's a miss print, there's nothing I can do for you. Attached is the pictures of the advertising in the store. Be vise and careful of what you buy at Toys R Us, you will not get what is promised. Any question, feel free to call me at 5302187878.
The complaint has been investigated and resolved to the customer's satisfaction.
Toys "R" Us
-
rewards program
I glad I am not the only one who had the same problem with Toys R Us reward program, they usually send the rewards in the mail this past holiday promotion they said they emailed them, really? They have my email why did I not get my rewards? I called only to find out that screwed because they expired and they do not reissue rewards. I told them that CVS, Hallmark will reissue rewards that have expired because this is good policy to keep the customers happy, they did not care because TRU is doing so well they can treat the reward customer like crap. So I am returning my rewards card to them, and you can too.

Customer Service
Toys R Us
One Geoffrey Way
Wayne, NJ 07470

I also told the customer service rep that Target gives me 5% off by usuing their cc that I will be taking my purchases there. If TRU had thought about this, and I mean just take a few seconds the rewards that I would have gotten back I would have spent much more. Do the math TRU and right now I am spending $0 dollars in your store all because you couldn't/wouldn't reissue rewards.
who says that they pay interest? cc bills due get paid on time therefore no interest
Resolved
The complaint has been investigated and resolved to the customer's satisfaction.
The complaint has been investigated and resolved to the customer's satisfaction.
Toys "R" Us
-
rewards
I have been a loyal Toys R Us shopper for years. During the 2010 holiday shopping season Toys R Us ran a promotion offering 10% back on all purchases made. No one in the store ever said how the reward would be distributed, so I just assumed they would either mail it or email it. I receive mail and email from Toys R Us on a regular basis, so I figured they would contact me when the reward was available. I was so wrong. They did not contact me in any way. They gave less than 2 weeks to use the $35.00 reward I should have received. I never knew it was available. By the time I figured it out, it was expired. I called customer service and spoke with an employee who was not willing to help at all. I asked for a supervisor. She was more helpful, but could not do anything for me. She suggested I email corporate. I did just that. Their response was prompt, however they said there was nothing they would do for me. What poor customer service. They are a huge company and should care about their customers. Very disappointed. What is the point of earning a reward if you can't use it?
Resolved
The complaint has been investigated and resolved to the customer's satisfaction.
The complaint has been investigated and resolved to the customer's satisfaction.
Toys "R" Us
-
bait and switch tactics
Toys R Us, INC. I must say has lost my respect. During this past holiday season they were offering a 10% cash back on their rewards program. During this periode I earned $96.00 in rewards certificates which I never received. Upon calling within the 30 days provided I was told to bad so sad. What they said they would do is send me coupon good for $5.00 off a $25.00 purchase. Now has is that the same. I have to spend another $20.00 to receive $5.00 and I was owed $96.00. I never received them because during this periode they switched the certificates from being mailed as they had for the past two years to being emailed. Not being aware of this I never received them. I beleive it was a bait and switch tactic that they devised beacuse they new that they were going to have to honor alot of money for alot of people. Now they are just yesterday 3-2-11 they tried to give me a $25.00 email gift certificate, however it would expire in three days. I know that alot of people are having the same issues, I am not going to let this go. I consider it bad business practice on thier part and deceptive as well.

THIS WAS PULLED OFF OF THEIR WEBSITE "•Responsible: We believe that honesty, integrity and compassion are the foundation upon which we work together and conduct our business. Keeping kids safe is a cornerstone of the brand."
Resolved
The complaint has been investigated and resolved to the customer's satisfaction.
This review was chosen algorithmically as the most valued customer feedback.
I spent over $500 during the promotional period of Thanksgiving-Christmas in order to receive my 10% rewards + Free Leapster game. When I didn't receive anything in the mail or via email, I called ToysRUs. I was told my rewards had already expired and there was nothing I could do/get. When I asked to speak to a supervisor, the customer service...
Read full review
The complaint has been investigated and resolved to the customer's satisfaction.
Toys "R" Us
-
disrespected by employee
I was in Babies r us Toys r Us at millenia In Orlando, Fl. Saturday when i was rudely disrespected by a cashier. I called in and reported it. The cashier was A. Aikens a female. I didnot know they hired people with such vogur language. I didnt know thet hired those type of employees i am really disappointed.
Resolved
The complaint has been investigated and resolved to the customer's satisfaction.
Toys "R" Us
-
does not care about customer concerns
I originally began attempting to contact someone at Toys R Us in regard to a small issue that I have with their return policy. In that attempt I have been shown what little respect or concern Toys R Us has for its customers.

At every level, from the employees at the store I was in to the Executive Vic President and Chief Administrative Officer Deborah Derby, I have been treated as if I am just wasting everyone's time and that they wish I would just go away and leave things be. "Documenting my concerns" seems to be the only thing that anyone is willing to do. No one, at any level, is willing to listen to my concerns with their policy or why I have an issue with them.

I went through the channels set up by Toys R Us for customers to send their complaints and when that was not satisfactory, I pursued other avenues to get into contact with someone at the company that could address my concerns.

At this point, I have given up on anyone with Toys R Us caring or doing anything about my original issue, but I am not going to give up on the issue I have with how Toys R Us treats its customers.
Toys "R" Us
-
terrible shipping
Toys r us has a terrible shipping process. I ordered three video games about a week and a half ago and it soil says that the expected delivery date Is 2 weeks after when I placed my order. I hate toys r us and I always have. I just happened to get a gift from someone that came from toys r us so I returned it. I wanted to just by in store but guess what? They have a crap stock of video games that is terribly organized so you cant find anything anyway! Do not shop on toys r us especially online!
The complaint has been investigated and resolved to the customer's satisfaction.
Toys "R" Us
-
hut up
Its funny that people will complain about long waiting lines during the holiday season. Do you guys not realize that these associates are working their butts off? You had to drive 20 miles only to wait in line for 20 mins..yada yada yada. Big deal. Get over it.

Its not like these people are making you come out in (bitter cold, extensive heat, heavy traffic, freezing rain) to shop at the store. You made the choice to do your holiday shopping a few days or weeks before the biggest consumer holiday ever, and you should expect to have to wait in line. So stop giving these people a hard time. They are just doing their jobs, and half of them are just seasonal workers with hardly no training because they had to be put out on the floor to serve you guys.

And another thing, for those of you complaining about the promotions running out, you have to be really dumb not to realize that they are while supplies last. It only says it at the bottom of EVERY ad. Along with every other exception to the promotion that you just happen not to see and expect to get credit off or whatever anyways. Its really sad the amount of people I see throwing a fit in line because they didn't read the ad properly (I've even heard a few trying to quote the dictionary and prove the workers wrong on how the ad is worded).

And by the way..your 2 year old isn't going to care that he/she didn't get a certain toy because TRU was out, or it didn't come with the free (tin, dress, coloring book). HE'S 2! He/she should just be happy they got something in the first place.

I think the TRU workers do a great job and I don't blame them for getting crabby with you all. I can only imagine the way you treated them while you were only thinking about yourself.
It just kills me how stupid consumers are in this day and age. Everyone expects something for nothing and it gets really old listening to these people all the friggin time.

Thanks for the support though! I expected hate comments from all the people I offended. haha
Resolved
The complaint has been investigated and resolved to the customer's satisfaction.
The complaint has been investigated and resolved to the customer's satisfaction.
Toys "R" Us
-
habby policies for replacement
I ordered a train set for my child and they send me the wrong product. Instead of encouraging customers they claimed it is their policy to pick up the product before they refund the money or ship the right product.
They should stop promoting their website if they cannot deliver the right products.
Resolved
The complaint has been investigated and resolved to the customer's satisfaction.
Toys "R" Us
-
unfair return policy
Don't ever ever buy electronic item from Toys R Us unless you are 100 % sure you want to keep it. When I was ready to purchase the Ipod Touch 4th generation last month, I asked the worker at the cashier what was the return policy for the Ipod. He said " Just return it within 45 days." I was happy with the policy, so I purchased the Ipod. Today I took it back to Toys R Us and tried to return it with the receipt and everything in the box, but the manager refused to return it. She said that the item had to be returned in an unopen box, and she pointed at the back of the receipt in fine print. That was the first time I read about the policy. I told her I would never have bought the item had the worker told me that the item had to be returned in an UNOPENED BOX within 45 days when first inquiring about the return policy. He never mentioned about the item has to be unopened in order to return! This is deceiving! I trusted what the worker said about the return policy. He omitted the most important information about the elctronic return policy. He tricked me, and I was deceived! What kind of return policy is this that you can never open the product to see how it works before you can decide if you want to return it!? what an unethical company! They tricked and deceived customers. I would have bought my Ipod from Wal-Mart or Target where they do not have this kind of rediculous policy. I bought two Ipod from Toys R US, and I realized that one is sufficient for my family. But now I am stuck with both of them. I learned a big and expensive lesson from this : I would NEVER NEVER EVER bought another electronic from Toys R Us, and I hope you do too.
We are here to help
16 years' experience in successful complaint resolution
Each complaint is handled individually by highly qualified experts
Honest and unbiased reviews
Last but not least, all our services are absolutely free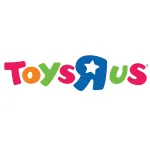 Toys "R" Us contacts