Toys "R" Us complaints
196
Toys "R" Us
-
horrible experience
I purchased an item from Toys "R" Us back in December. They promised a 2 day free shipping. Two days later I received a message from them stating that my order was cancelled. I was disappointed, but decided to do nothing because things like that sometimes happen. But, several days later I received another email saying my order was shipped. The tracking number was included. But only later I realized that tracking number was fake and my order was actually shipped to the wrong address. I immediately contacted the company and they offered me a store credit. Then few weeks later I got an email stating asking me to rate my item which I never received. What a joke. They charged my credit card but I received nothing yet. Horrible scam!
Toys "R" Us
-
online orders
Toys R US operates there online orders from web site and e-bay as illegal slush fund. I ordered from store web site and from E-Bay. Both times they accepted order. Billed my account. Then never shipped my purchase. Each time giving a false tracking number. Several calls to customer service with long wait times. They put you off several weeks then finally cancel your order. Each time my money was refunded, but not till they used it for weeks. Customer service rep stated I here this same complaint all day long. Posted complaint on facebook. Was told to sent PM and they would look into it. After two weeks I got a message that stated It looks like you got a refund on you order, Is there anything else I can do. Do not order anything from Toys R us. 1000s of negative feedback for same thing. Called corporate number and no one would talk to me. Told to call customer service. Do not do business with illegal company practices.
This review was chosen algorithmically as the most valued customer feedback.
On 12/26/2015 @3:30pm I took my Children who are under 4 years old along with my service dog to Toys R Us, so my children could spend there money from Christmas . I went to 840 N 54th St, Chandler, AZ 85226, this is the exact location of store. I shopped around the store for about 30 minutes and when I had my children's toys in hand and we were walking up...
Read full review
Toys "R" Us
-
imaginarium pretty garden mansion
I ordered this doll house weeks before Christmas. The week of Christmas I started trying to call looking for the soil house. Nobody had any information at the store. I got a hold of customer service after being on hd for 45 minutes. The lady who barely spoke English still had no tracking information and six not return my money because it might show up at the store in time. It didn't show up at the store by Christmas.
Toys "R" Us
-
the whole store
Dont shop here they do not care about the customers. Every isle was full will toys on the floor. I could not find one single person working on the floor putting toys back on the shelf. The only people who were working was the ones on the checkout! I have photos and will be sending them to safe work sa.
This review was chosen algorithmically as the most valued customer feedback.
I ordered a baby crib for my daughter at the Bloomington, Il store on December 2, 2015. Was told I would receive an email or phone call when it arrived at store. By December 12, I didn't hear anything so I went on website to check on order. Put my order number in and was told no such order. I called the number they said to call and was on hold for 20...
Read full review
Toys "R" Us
-
shipping
I ordered 2 headphone that were on sale for 50% off in November. I received a slip on my door from USPS on 12/5 that my items were available for pick up and there was a $32.96 outstanding balance on the postage. I sent the package back. I called ToysRUs on 12/5 and was on hold for 48 minutes before I spoke to a women in GA. She advised that she would send out a new order. A week went by no package, no email. I called again on 12/13 was on hold for 47 mins and spoke to a man (india) who told me they would have to refund me because they are out of stock (I looked online and was in stock). I requested to supervisor and they HUNG UP ON ME. I waited 45 mins and no on called me back. Called store in Redlands and Murrieta and was on hold 10 mins and couldnt speak to anyone! HELP
Toys "R" Us
-
customer service
Went into store and went to baby register where a friendly associate help me send a gift. The associate made a misstate and put the shipping address and destination address the same (mine). She tried to fix it but the system will not allow her to change an address after its completed? She was informed by her manager that she would have to call the ToysRus customer service line. After a ONE HOUR wait. She was told she could not change the address! Also during this process we learned my address was incorrect! The Manger and I both called back the customer service department and both of us had to wait an hour. Both were told same thing! I was told that once I get an email that it's shipped I could call back in and change the address! Also the company uses a third world call center that ENGLISH is a second language! When I asked to speak to a supervisor they said no and hung up on me! Never shopping with ToysRus again!
This review was chosen algorithmically as the most valued customer feedback.
I would warn about shopping online with Toys R Us. I ordered a product from them that stated was in stock and then was shipped a duplicate item from the order that the cost was less on. I did the online chat to report that it was incorrect the same day I received it and to see if the part of my order that was still yet to be shipped could have the...
Read full review
This review was chosen algorithmically as the most valued customer feedback.
I received a link to a friend's baby registry for BabiesRUs and decided to order a $100 gift card to be delivered to her electronically (via email) on 3/26/15. I typed in a nice message, reviewed the preview they presented of the note that would be attached and submitted my order. Shortly afterwards, I received two email confirmations from ToysRUs. One...
Read full review
Toys "R" Us
-
cancelled order
I would strongly advise people not to shop at toys r us for anything, especially christmas! This is truly a greedy, crooked company that doesn't deserve to be in business. It's companies like toys r us that only worsen an already poor economy.

My son wanted a wii u for Xmas. I decided to wait until Black Friday in hopes of saving $. Toys r us.com had them for $199 so I ordered oñe along with 4 other items. Well, a few days later, I got a package and everything was there except the wii u. I called and the person I spoke to was fluent in English enough to understand over the phone. The 2nd person was friendly and told me that the wii u was in transit, but couldn't tell me when I would receive it. Then I received an email that it was shipped. Following that email was an email that the order had been canceled due to inventory discrepancy. My husband called and was informed that not a single toys r us had the wii u we ordered over a week prior in stock. Lol! What a lie! When he told the woman on the phone that this was unacceptable and a horrible way to treat customers, she hung up on him. So they costs us a Black Friday deal and they also cost us the payment method we needed to use to pay for our son's wii u before Christmas. We used paypal credit, therefore the $199 refund was left pending for 14 days, resulting in not being able to put another wii u on there. There was no sympathy whatsoever from toys r us. It makes me sick to think we have given them the business we have over the years. This was my last experience with toys r us and will give all the other toy stores business instead. It's the horrible companies like toys r us that have employees with bad morales bc I'm sure they treat them like crap. The greedy, crooked ways only hurts those who are already suffering in a poor economy that much more. Good riddance!
The complaint has been investigated and resolved to the customer's satisfaction.
Toys "R" Us
-
customer service; order online, pick up in store
Purchased item online for store pick up. Was told and emailed that total was $24.06 (for Wii game and protection on disc). Second email from toys r us stating confirming purchase stated total $23.88. Email stating item ready for pick up stated total was $21.59. Waited much longer at store (after getting ready for pick up email) for item then if I had just gone to the store and purchased item off the shelf. Noticed a sale on the same game that I had purchased online with in store pickup so I decided to purchase the same game again as well as a few others due to the sale being buy 1 get a second game for $2. After making that purchase I went to customer service to return the online order, she had trouble getting the refund bar code on my printed email slip, mumbled about refunding my money via gift card, (which was NOT going to happen since I had the receipt!). She was able to process my refund and I left the store. While I walked to my car I noticed that the refund receipt was for only $19.16. I knew that this was the incorrect amount but since it was cold out and I had my two young children with me I planned on returning in a day or two for correction of my refund. When I got home I got to thinking that I payed quite a bit more via paypal for the item, so I printed up all my emails in regards to this purchase and called the store. I spoke with some manager who told me to retunr to the store with my emails and he would look at it. So I loaded the kids back into care drove back to store, had to tell story to customer service rep before she would get the manager. Manager arrives, I show him emails with the 1st one stating total was $24.06, paypal was charged $24.06, second email stated total was $23.88, 3rd email stated total was $21.59 and my refund receipt showing cashier only refunded me $19.16. He acted like I was trying to cheat the company by commenting after looking at all the emails that the $21.59 sounded more like the total. Which pissed me off, seeing that i had the email from paypal showing I was charged $24.06 for item. I then had to go back out to the car for my license and wait while he refunds my card $5.29. No apologies for their massive screw up, no apologies for trying to cheat me out of my $5, no apologies or explanation as to why 3 different emails showed 3 different totals and no apologies for cashier giving me wrong refund amount. No apologies for the huge waste of my time and gas on this, let alone the long wait that i had to endure when waiting for the pick up of original item after receiving order is ready email. Totally disgusted with the poor shoddy customer service at Toys R Us. No where else was I ever treated so poorly. Other stores, when I have had issues with something (which was simple issues with wrong items being sent to me etc and was not cheated on my refund due to me) they bent over backwards to make me happy with a sincere apologies and a small gift card for my troubles with promises that my issue would be passed on to higher authority. Not at Toys R Us! They do not care!
Resolved
The complaint has been investigated and resolved to the customer's satisfaction.
The complaint has been investigated and resolved to the customer's satisfaction.
Toys "R" Us
-
extremely poor customer service
In this baby r us store in the capital city of australia they expect customers to carry 20kg products over their heads (no shopping trolley on repeated request!)
I had very bad shopping experience at majura park toys r us today (in australian capital territory).
I went into the toysrus shop today to buy a baby cot, baby bathtub & a lot of baby items. I asked initially a staff where I can get a shopping trolley as I couldn't find one in front of the store. he adviced me to search in front of the main entrance of the store.
I went out twice & couldn't find any.
I continued my shopping with a shopping basket. I shopped for $400 worth of baby products.

At the billing counter I requested again where I could get a shopping trolley. the staff again asked me to look in front if I couldn't find one all trollys are in use.
The baby cot alone weighed 15 kg. there was no way I could get it to my car without a trolley. I requested 2 more staff where I could get a babysr us shopping trolley. they were very indifferent to me & stated that all shopping trolleys are in use. I waited for 15 minutes in the store in front of the cash register for a trolley. none of the staff even bothered to help me or at least direct me where I could get a trolley.
At last I went out to the car park & had to sneak in a woolworths trolley to take the stuff I bought just from toysrus to my car.

What is shocking is the indifference the staff shows towards a customer when asking for help to take the products bought from the store to the car. I didn't ask them to carry anything for me. all I asked for directions where to get a toysrus shopping trolley. I have asked 4 staff members in the store & checked for their shopping trolleys 5 times as per their directions.
I can understand that this is a busy time in store with too many customers. do they expect unlucky customers who can't get a shopping trolley to carry 20kg overhead?
Resolved
The complaint has been investigated and resolved to the customer's satisfaction.
The complaint has been investigated and resolved to the customer's satisfaction.
Toys "R" Us
-
policy violation ignored by ebay
Toys"R"Us operates not less than FOUR separate seller accounts on ebay:

eToys http://stores.ebay.com/eToys/Policies.html#aboutanchor
fao http://stores.ebay.com/fao/Policies.html#aboutanchor
Toys"R"Us http://stores.ebay.com/ToysRUs/Policies.html#aboutanchor
KB Toys http://stores.ebay.com/KBToys/Policies.html#aboutanchor

ebay policy does not allow the use of multiple accounts to avoid selling restrictions. Now, they don't forbid multiple accounts. Their policy states, "There are many reasons why users would choose to have more than one eBay account. For example, users who like to buy and sell may want separate accounts for each activity. Other users who maintain businesses on eBay may prefer to manage separate accounts for different product lines." http://pages.ebay.com/help/policies/multiple-accounts.html
So let's see, do either of those reasons apply to Toys"R"Us?
Well, Toys"R"Us isn't using their multiple IDs to "separate buying and selling activity", since they aren't doing any buying.
And they don't have different product lines. All of their accounts sell toys. Let's look more closely at KB Toys.
KB Toys actually doesn't sell anything. It is a nonfunctioning entity. How can a defunct company have feedback for 16, 000+ ebay transactions over the last 12 months? It would be like an individual seller being in a COMA and racking up sales on ebay.
Toys"R"Us acquired the remains of KB Toys in 2009. Those remains mostly amounted to a name, a trademark and a website. The website has long since been shut down. About all that's left is a name and a trademark.
Let me repeat: KB Toys is NOT selling on ebay. Toys"R"Us is selling on ebay under multiple accounts in violation of ebay policy. And no one can tell me ebay doesn't know it.
Resolved
The complaint has been investigated and resolved to the customer's satisfaction.
The complaint has been investigated and resolved to the customer's satisfaction.
Toys "R" Us
-
improper selling practices
In addition to operating its own websites, Toys"R"Us operates not less than three ebay accounts under different names:
eToys http://stores.ebay.com/eToys/Policies.html#aboutanchor
fao http://stores.ebay.com/fao/Policies.html#aboutanchor
Toys"R"Us http://stores.ebay.com/ToysRUs/Policies.html#aboutanchor

No doubt there are others. Despite ebay policy forbidding the use of multiple accounts to avoid selling restrictions, there sits Toys"R"Us with its many accounts, competing with itself in more listings for toys than you can count. My guess is that this started when some whiz over at Toys"R"Us noticed a lot of toys being sold right out in the open on ebay. Imagine that, people were buying toys somewhere other than dirty Toys"R"Us stores. One seller ID quickly turned to several. As for ebay, they couldn't keep up so they turned a blind eye. Hundreds of thousands of successful transactions later, sleazy Toys"R"Us reigns supreme in the Toys and Hobbies category on ebay.
Resolved
The complaint has been investigated and resolved to the customer's satisfaction.
Toys "R" Us
-
work
I worked for this company until just May 8 2013, When I decided to quit not only do they try and threaten you constanly with taking hours from you! They don't take into considetaion other things/Family and they have no idea how to treat customers not only would I not shop there I wouldn't even consider working for a company that has no respect except for the small profits it makes on products you could easily get cheaper from Amazon or Walmart.
Toys "R" Us
-
baby registry debacle
I am writing this as a cautionary tale to all expectant mothers - do not use babies r us registry nor patronize toys r us as a company.

I registered my baby shower exclusively with babies r us - first mistake. Then when I returned to the pickering store 2 weeks later to add a few more items to my registry - I walked with 8 pages of "stuff: that was not mine. My correct registry number but the items were for a boy while I am having a girl.

I then spent an additional hour in the store - second mistake manually re-adding the items that I wanted to the gift registry (With the help of two part-time associates - thank you ladies!). I then went home 1.5 hours later to go on line and cross reference my original registry to ensure that I had not missed any items. Now you might be wondering why I did not cancelled my registry right away - third mistake. It was because I had sent out my baby invitations to my friends and family with babies r us gift registry number. So instead I called the 1-800-toyrus customer care number to notify them of this situation - of course I was not given canadian corporate head office number but the pickering store manager - she gave me the 1-800. Interesting story ladies - that 1-800 number goes to the us call center and that call center does not handle canadian complaints - so why would the canadian pickering store manager give a canadian customer a call center number not linked to the canadian head office. Horrible customer service

This call was placed on april 4 and on april 11 when I had not received any feedback I called again - fourth mistake. I spoke with the csr then her supervisor and then the canadian supervisor. Over 40 additional minutes was spent on the phone and all the while all three women read eloquently and diligently from their script that they"apologize and understand my frustration". The only one whom sounded genuinely apologetic was the us supervisor.

Now let me explain something to the general population - with the recent addition to target to the canadian market place there are four (4) big box national retailers - wal-mart, target, sears and the bay that expectant mothers can visit and get better customer service. Secondly, for a brand that is focused on one of the highest profit margin industries in retail - horrible customer service is not want you want to give to a pregnant woman whom you are trying to build as a lifelong customer - baby through to toddler through to pre-teen up to teenager.

You may think you lost one customer — you lost over 100 because I cancelled my baby registry and I told each invited guest why — that included the women whom are presently pregnant or planning to get pregnant - that included mothers, grandmothers and aunts and friends of women whom have kids...

So really toys r us — not only did you lose the 6 -7 pages of boy gifts that were erroneously loaded to my gift registry but you lost brand integity, reputation and potential life time customers because just like I was treated as a number (By the way I have received two reference numbers for my complaints) - but there are more retailers in the market place and online that are more customer focused than the pickering store as well as the toys r us brand in canada.
The complaint has been investigated and resolved to the customer's satisfaction.
Toys "R" Us
-
not very nice to me and son.
I am extremely angry right now. My viens are turning purple as I write this.

Yestereday was my son Dudley's 11th Birthday. We like to call him Dudders(well my wife Petunia does anyway.) Anyways here is my story about how you guys ruined my son's birthday. This was from your store at Scurry.

First of all his birthday did not start off right. My wife and I had bought him gifts. We had bought him 36 gifts from your store. He came downstairs and immediately he asked how many gifts we had for him. I told him that there were 36 gifts. He complained that last year there was 37 and started throwing a tantrum. I told him that this year he had bigger gifts. He was still not satisfied. I told him that after his party we would get two new gifts. (I had bought him a pool table, a playstation 3, and a nintendo Wii, several games, a psp, games for the psp, DSI, and his six other game syetems ect.

Than as if that was not enough, we could not get a Nanny for our wicked evel nephew Harry. We had to take him along with us. He is a troublemaker. His parents were no good either. He was left on our doorstep. Apparently his parents had been killed in a car crash. His father James was drunk at the wheel. Well we had Dudder's birthday party at the London Zoo and somehow a snake got loose and almost attacked him.

The final straw that broke the camel's back was around 11 pm when we went to your store located at 393 privet drive. We live close by near your store. Anyways the store was closed. My wife and I knocked hard on the doors, at first no one answered. but then someone answered and said that they were closed. I explained about my son's birthday. They still would not let me in. You better be open tomorrow. I will be coming at five am. Now I must buy ten gifts for Dudders. If you are closed then I will greatly buy more to cheer him up. You only turn 11 once(or four times if you are born in a leap year. Please make it up to him.
sincerely

Uncle Vernon

4 privet drive

London, Scurry.
Resolved
The complaint has been investigated and resolved to the customer's satisfaction.
The complaint has been investigated and resolved to the customer's satisfaction.
Toys "R" Us
-
stupid policy.
On a child's birthday a child wears a party hat and everyone wishes them a happy birthday. It is store policy. I told my daughter on her birthday that maybe if she asks they will give her candy and some cupcake on her birthday. When we asked if they give a cupcake and free candy on a child's birthday(I am not asking for lots just one bag) they said no. Way to make a ten year old sad on her birthday. You suck. Also you were out of the boy Monster High Dolls so you made her birthday a very unhappy occasion.
Resolved
The complaint has been investigated and resolved to the customer's satisfaction.
The complaint has been investigated and resolved to the customer's satisfaction.
Toys "R" Us
-
expired baby foods
Toysrus are selling expired baby food to customers. Last year I did buy whole grain baby cereal and yogurt blends and other bottle baby foods such as apple sauce, pears etc. Most of the foods were expired as long as 3 months to a year. This was at one of their stores in colorado at aurora on messissipi ave. I toook the food back to the store and talked the store manager who said there were sorry and promised to correct it.
Last week i, 02/10/2013. I bought four boxes of baby whole grain rice cereal at one of their stores at englewood on countyline road. Two of the boxes were expired. One expired on september 28 /2012, the second expired on 01/08/2013. This has been going on for too long and something needs to be done to stop it.
Toysrus are making profit on expired foods that most of us do not know. Our children are consuming expired foods which is not good.
Please help stop this bad practice.
Resolved
The complaint has been investigated and resolved to the customer's satisfaction.
We are here to help
16 years' experience in successful complaint resolution
Each complaint is handled individually by highly qualified experts
Honest and unbiased reviews
Last but not least, all our services are absolutely free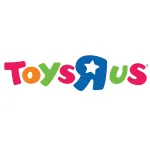 Toys "R" Us contacts