Toys "R" Us reviews & complaints 361 - 194
Toys "R" Us complaints
194
Toys "R" Us
-
next day shipping that comes 4 days later
I made a purchase for my daughter of the Barbie Dream House. This was a special gift to her and I order this with the Next Day Delivery. The order was placed on a Thursday at 11:45 AM. I paid an additional $45.06 to have the package delivered on Friday.

Friday came and went, and when I checked on the status on-line, UPS showed that there was no information available on the package. I told my daughter it would be here on Saturday. Saturday morning turned into afternoon, and when I checked on UPS, it showed the package wouldn't be here until Monday.

I called ToysRUS customer service and was told that they were well within their rights to have the package shipped to me in that timeframe. They then had me go through two extra pages on the website to see that they had an extra page set for "What is my total delivery time." Obviously they know that next day doesn't mean next day, they have a page set up for it to explain that it really means 2 to 3 days. I went on to explain how right before the ToysRus order I ordered flowers from Proflowers.com. These flowers were ordered next day as well. Funny thing, it cost $5.00 and it was here on Friday. The customer service manager didn't know what to say to that.

Lesson learned, TOYSRUS, you lost a customer with four kids!
Toys "R" Us
-
damaged merchandise and poor customer service!
I purchased several items on line for my son's expected little girl. The first and most important item (Simplicity Ellis 4 in 1 crib) arrived damaged in a smashed in box yesterday. The delivery personnel dropped shipped it to the front porch while my son was away. Someone was waiting at the house for the delivery but no one knocked or rang the bell. The bedding arrived this morning and my son was there to receive it but again no one knocked or rang the bell, he found it when he walked outside. This morning I called the 800 number and spoke to a young lady who had a could care less attitude. I asked to speak to her supervisor (Mai) who also offered POOR CUSTOMER SERVICE. She stated the damaged crib would be picked up in 7-14 business days and afterwards I would be credited. The only way I can get another crib is to repurchase this item and wait 7-14 business days for delivery. They can't just deliver a new crib when they pick up the damaged crib? I requested to cancel the rest of this order which Mai said would be fine and to just refuse it but I would be charged the delivery fee. How can you refuse it if you don't know the merchandise has been delivered? Shopping shouldn't be this much of a hassle! In essence I would be letting them use my money until this issue gets resolved. Please note I have spent nearly $4, 000. in the past two weeks between Toys R Us and Babies R Us. Given the present economy I guess business must really be booming for this company to alienate a customer. All of the merchandise I purchased is unopened, I have my receipts, and fully intend to return all of it! Target and WalMart have the same merchandise and hopefully they value their customers.
Toys "R" Us
-
online order!
Tried ordering a gift on the BabiesRUs Registry for my cousin today. Two items that were listed as available online. One was a sheet. The other a bumper pad set for the crib... that matched the sheet. Got notice order was accepted. Seven hours later, got a notice saying that part of the order was unavailable and that part of order was canceled. The bumper pad set. I don't need the sheet if I can't get the matching bumper pad. I've tried and tried to contact BabiesRUs but can't. They will be sending me a $9.99 sheet, add shipping and tax and this sheet will be over $22! With no bumper pad set. Website claims to have LIVE customer service reps 7 days a week, 24 hours a day. All I got was a computer that only asked limited questions... nothing that could help me. This is embarrassing for a company so large to offer such horrible service. I will never, ever order anything, buy anything again from ToysRUs or BabiesRUs and I advise everyone, think twice before ordering something online.
Toys "R" Us
-
bad quality products!
I am writing to complain of a dvd player which is Disney Fairy themed, I purchased it at Toys R Us for aprox 90.00. This was a mistake, the dvd player is loud and noisy when it plays dvds. It does not respond to the buttons on the face of the player, it no longer plays dvds. I have had this item aprox a month. This is a bad product! DO NOT PURCHASE! I can not return the item because I no longer have the box or receipt. THIS IS A BAD BUY!
Toys "R" Us
-
terrible customer service!
I visited your Roanoke, VA locations today and I just wanted to take the time to tell you how dissatisfied I am with your service. I work in customer service for a cell phone company and I have never been treated with such disregard in my life. I had bought 700.00 worth of toys for my son on the day after thanksgiving. Out of those purchases was a spider man tricycle for him. I went to put the tricycle together today (he was too young for it at Christmas time), and found that the piece that holds the wheels to the main piece was missing for one side, rendering the toy useless. I called the store before I went down there and told them I did not have the receipt and the young lady on the phone told me it was no problems just bring it in as long as I had the box and pieces. I packed my 18 month old son into the car and went down to the store which is about 30 minutes away. When I arrived at the store and went inside (I had all the parts minus the one missing and the original box, almost all the parts had the original plastic still on them) I spoke to the same young lady who I had spoken to on the phone and she told me that since I did not have the receipt and they could not find the purchase by my phone number there was nothing they could do for me. I then told her I spoke with her and she said it would not be any issue. She said there was nothing she could do, so I then asked to speak to her store manager. The manager, Ron, told me without a receipt there was nothing I could do but contact the manufacturer. I then explained to him that I did not buy it from the manufacturer, he did. I told him that I buy it from Toys r us because I believed I would be getting a quality product. He then gave me the 1800 number for Toys us and I contacted them. I spoke to representative after representative who told me "nothing we can do" and continued to tell me "ma'm no one is going to help you". I was very upset and then "Stephen" I believe his name was (he said his supervisor was Caleb) came on the phone when I asked him if he was a supervisor he told me "No I was put on the phone to DEAL with you" I then said I did not appreciate the way he was treating me and he told me "no one is going to do anything for you ma'm and you need to stop asking to speak with other people" I asked to speak to his supervisor and he told me he did not speak to customer's. This particularly upsets me. How can someone who works for a store disregard their customer's so much. I then went how and on your website it says without a receipt you could only receive store credit (which was all I wanted), but you RESERVE the right to reject any refund. In my mind that means if you sell me a junk product and I lose the receipt I am stuck with it. On my son alone I spend at least 700 a year at your store, multiply that by 18 years and you do the math. It may not be a lot to the trillion dollar company toys r us is but it is very disheartening for representatives who do not realize that customers essentially write your paychecks. I choose to drive past Wal-Mart and visit your company because I thought you would provide me with the best customer service, I guess I was wrong. I will no longer be frequenting your establishment and will take my business elsewhere. I also plan on letting anyone I know the unnerving disregard for customers at your corporation.
Toys "R" Us
-
gift card fraud
My father ordered 500. 00 on 2 gift cards on 12 - 6 they were shipped on 12 - 12 i had them next day aired to me. I just had a craniotomy because of a brain anuerysm bleed. I have 5 plates 10 screws and 2 clips in my head, i am lucky to even be here celebrating christmas with my children and my dad was helping me out because i have not been able to work. I am learning how to walk again. So i went to toys r us to buy presents for my 3 children, spent 3 hours shopping then went to the register to check out and they said that there was no money on the cards that someone used them on the 18th of dec. I spent another 1 1 / 2 hours with the store manager trying to get this settled with the on line people with no luck. We were transfered to 5 different people disconected 3 times and nothing got taken care of. First they said i used them at a store, then one said that they were cashed out, one said the shipping people must have gotten my card numbers and used them, another one said that an order was placed on line from the same store that issued me the cards in las vegas. I live in florida. Day 2 i spent another 5 hours on hold with several different people all telling me that they would fix this. Nothing again. Day 3 same b. S. On hold forever or waiting for a return phone call that i yet to receive. Day 4 is today. On hold for hours again. They said that they will be re - valuing the cards finally! But it has been almost 12+ hours and still nothing on my cards! Tomorrow is christmas eve, my last chance to get presents for my kids. I can not believe the run around i am getting from toys r us the family store! I have not slept in 3 days just wondering and waiting to see if we will have a christmas this year. After all that i have been through in the last couple of months with my surgery, this beats all! They took my fathers 500. 00 and now i have to wait until their fraud dept figures out who used them at their own location! I am so disgusted with them, it is christmas time. What a mess!
Well thanks for letting me vent. I guess i will be calling the police next. Maybe they can do something for me.
Thanks for listening & have a nice holiday!
The complaint has been investigated and resolved to the customer's satisfaction.
Toys R Us Online Shopping I am writing today looking for direction on how to move forward with a complaint against Toys R Us and what rights I have as a consumer. On 11/28/07 I made an online...
Read full review
Toys "R" Us
-
false advertising!
Toysrus sent a glossy flier advertising buy 2 Nintendo Wii games and get a third free. There were over 12 titles pictured on the ad. Both online and in the local store NONE were available. They said they did not know if or when they would get more in the local store. I called 1-800-toysrus to file a complaint and the representative told me there would be a new ad coming out on Friday. I said what good does a new ad do if you DON'T have anything in stock! I tried online as well and it says many of the tiles are "temporarily unavailable" and you CAN'T order them. This is false advertising!

I said I wanted to file a complaint and they said they couldn't take it because their computers were down. I asked if they had pencil and paper, no, I would have to call back later. I asked to speak to a supervisor who finally took down my complaint. Very unhappy with wasting my time with toysrus, felt like their ad was a total lie.
Toys "R" Us
-
defective products!
I bought a fisher price high chair for my grandson at Toys Rus. Took it home and tried to assemble it, went to the store took pictures of theirs and returned home again to try to assemble it. it would not stay upright. Sooo, I'm not putting my grandson in it. returned to the store to give it back and get my money back. Their policy is "once the box is open, all we can do is give your store credit". Just how the hell would i have known the chair was defective if i did not open the box? once i use my credit voucher that will the once and last time in shop at ToysR us. I should have been given my money back and they would not have lost a customer in me and in as many friends as i can tell.
Toys "R" Us
-
cancelled my order without permission
I ordered a Nintendo Wii from Toysrus.com. Everything went through fine. I kept watching the tracking link they sent me but no progress was being made on shipping. I called up Toysrus.com and they said that it was still in the warehouse but they would credit my shipping charge. So I went online to see my order and they Cancelled the entire order without my permission! I called Toysrus again and the guy said that it must have been lost by UPS or sold to someone else - end of story. The guy offered to do NOTHING for me. He wouldn't even put me on the list for when they got more of the product in stock. Do not give this company your money. Their customer service does not exist!
Toysrus is the first online store that did not allow customer cancel the order. I placed the order around 1:00pm. Around 2:00pm, I realized the order did not take the $10 google checkout coupon. I...
Read full review
The complaint has been investigated and resolved to the customer's satisfaction.
Toys "R" Us
-
unwilling to cancel unshipped order!
I placed an order for my grandson who lives in another state on the ToysRUs website. I wanted it shipped to him not me. Other websites give you the option to have a separate shipping address entered, this one did not.

I continued placing the order hoping the chance to do this would come up. It didn't. What they did offer was to discount my order by $10.00 if I place it through Google Checkout. So what the heck, I fell for it. By the time I realized this item was coming to me and not my grandson it was too late. I emailed this dilemma to ToysRUs and received an automatic reply telling me to call them. So I called them. The system was down, have to call back later. Next day I called. They verified the order was processing and not shipped, however they could not change the shipping address. So I tell them I would just prefer to cancel the order. Can't do that either. They had apologies for me, but no help whatsoever in spite of the fact that they still had possession of the order. I tried to cancel the order online - they don't let you. I have never encounter this problem. Isn't there a law that gives consumers the right to cancel in a given time period? So I am opening up a dispute through Visa. If this order comes to me I plan to refuse it and hopefully I won't have to pay the shipping.
The complaint has been investigated and resolved to the customer's satisfaction.
I went in early to prebook the dvd, "The Little Mermaid." By prebooking the dvd, I was told I would receive a "Little Mermaid jewelry box," which would be perfect for my three year old granddaughter...
Read full review
Toys "R" Us
-
terrible service and inconvenience
I placed an on-line order on 7/9/06 for a baby shower gift which I would need to receive by 7/21/06. The web site stated that the gift would be shipped within 2 – 3 days and with regular ground service would take 7 days for shipping.

Not having received my order by 7/18/06, I sent and email inquiry and called customer service. The customer service representative indicated that the gift had not yet been shipped. I expressed concern, as I needed the gift by 7/21/06. I provided the same information in my email inquiry. The customer service representative said she would send a notice to have the gift shipped "overnight" and that this shipping would be of no cost to me. She said she would send email verification to me.

When I did not receive the gift the next day, did not received that promised email verification, and still had not gotten an email response to my email inquiry, I called again. The customer service representative said that she could not access my account and that I should call back another time.

The next day, today, 7/20/06, one day away from the baby shower, I called once again. The customer service representative told me that the package still had not shipped and assured me that it would be shipped out ground service in the next few days. I explained my situation and what I had been told. She told me that I would have not been told that it would be "overnighted", as they do not do that.

At this point, I asked for a supervisor. The supervisor, Ryan, said that the gift had not yet been shipped, but that it was a high priority and would ship in the next few days. I told him that would do me no good, as I needed it the next day and expressed my extreme dissatisfaction with Babies R Us. After 9 days when the package was stated to ship in 2 to 3 days and had not yet left the warehouse, no one had the courtesy to send me an email or to even respond to my email inquiry. I am also dissatisfied that I was given misleading information. Had I been given accurate information, I would have had time to purchase a gift for the baby shower which is tomorrow.

Additionally, when I told Ryan to cancel my order, he said there was no guarantee that he would be able to do that and if I receive it, I would only need to take it to the post office and attach the label for free return shipping.

This is absolutely terrible service. I ordered an item 2 evenings ago from Dicks Sporting Goods, ground service, and it arrived on my porch today.

After all this, upon writing this letter, I just received email notification that this gift has been shipped. I have never been more disgusted with a merchant.

If I receive this gift, after I have requested cancellation of my order, I am going to dispute the charges on my credit card and someone from Babies R Us can come to my home when it is convenient for me, and pick up the gift.

I am appalled at the terrible service and inconvenience this has caused me.
We are here to help
16 years' experience in successful complaint resolution
Each complaint is handled individually by highly qualified experts
Honest and unbiased reviews
Last but not least, all our services are absolutely free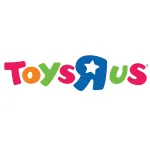 Toys "R" Us Company contacts