Tires Plus Total Car Care complaints
107
This review was chosen algorithmically as the most valued customer feedback.
At 10 AM this morning, as I dropped off my 2009 Venza for its 3 month oil change here in Frederick, Maryland, the clerk wasn't friendly and disrespectful. At first he spoke to me, then realized I am Deaf. I eventually understood that he said, "What are you here for?" I pointed to oil change and I wrote on paper that I purchased my tires here for years thu...
Read full review of Tires Plus Total Car Care
Tires Plus Total Car Care
-
I am complaining about an oil Change turn to Starter
First and foremost, I would like to say this store is involved explicitly in scheming customers at a high level that is significantly out of control. Store #550655, located at 2800 Apalachee Pkwy, Tallahassee, FL 3230. What happened to me today should never happen to anyone. I had an appointment and went there for an oil change this morning vehicle was running perfectly fine there was nothing wrong with the car. I arrived there at 10: 30 am because my appointment was at 11 am. I check-in, sat down waited for my vehicle for 4 hours no one come to me or said anything. I have to call my boss said that I have an emergency and I couldn't come to work when I didn't have an emergency. After 4 hours I came to the counter asking them what is going on I have been waiting for hours this is when they told me after finished changing the oil the car won't start. I drove the vehicle from my house to the store. It didn't give me any sign of a starter or anything like that. They all looked at each other like they had seen a ghost. I don't know what they did it didn't seem like it needed a new starter because I know when a vehicle needs a starter. Because a month ago I had changed the starter. They make me pay $725.88 to change the starter which cost $118.99 on Advance Auto Parts. I'm not sure what type of schemes they are doing at this store, but the store needs to be investigated.
Desired outcome: Oil Change turn to Starter
Tires Plus Total Car Care
-
Poor customer service
Had an appointment at 3 pm for tire balance, rotation, and 4 wheel alignment. Arrived at 250 pm and inquired with front desk staff when I noticed that my car was not pulled into a service bay as of 3:47 pm. A Tires Plus tech then brought my Ford Edge into the service bay at 3:48 pm and just left it there. The car did not have any work done until 4:27 pm after I again complained and stayed outside the service bay to make sure they were rotating the tires. The alignment occurred at 5 pm, and the manager appeared afraid of me and apologized. The staff is lazy and not well managed as several were in groups socializing during my visit there. The manager thanked me for yelling as it "woke them up".
Desired outcome: I wasted 2 hours of my time, so one free multi-blend oil change would be nice as a reasonable accommodation.
Tires Plus Total Car Care
-
half shaft
Told my wifes 2005 toyota solara to store #453544. She sad car was shacking at 40 mph. after inspection was found front half shaft needed replacing. We went for both. Problem solved until I looked over the bill. After calling Scott the service adviser and being told that the price of each shal\ft was correct.

i called all three local parts store to find out what I could buy the shaft for. The results were that the price was double the over the counter cost. called Scott back to be told that's the way it is.I use tires plus when repairs on my wifes car are needed this is the first time, I got the shaft.

Date of service 5/4/2022

invoice # 194647

store #453544
Desired outcome: Please. correct parts overcharge. I have no problem with the labor cost.
This review was chosen algorithmically as the most valued customer feedback.
05/13/22 approx.3:00 P.M.After being contacted by phone that my oil Srvc. was completed,my wife & I arrived to P/U our car. the first thing I did was Ck. the oil dipstick level. It was half way between add & full,brought this to ? Mgr's.attentsion & she tells me the car is not on a level plain. This is true,but only slightly & not enough to account for thi...
Read full review of Tires Plus Total Car Care
Tires Plus Total Car Care
-
front end still not fixed right
jan 2019 i brought my honda c r v to tire plus in winter haven ans had mike help me my ball joints were bad and had to be replaced so i let them fix my car 6 month later the same problem i brought back to mike a tire plus in winter he said the ball joints wear bad again he also made me pay again for the service now they are bad again if i take it back to mike at tire plus he will make me pay a third time i also want credit for paying the second time also my brand new tires that they installed are getting worn i want my tires replaced at no charge and the ball joints at no charge ans i want t credit for paying a second time credit back to my tire pus card my name is marty sullivan 8633771776
This review was chosen algorithmically as the most valued customer feedback.
Often times when a person is given a bit of power they expand it to the point of being overbearing and end up being ridiculous. The sad part is the Company who they work for may have no real feedback on the actions how this employee is having a negative effect on their business. In this case we have a 22 year old with some manager status telling a customer...
Read full review of Tires Plus Total Car Care
Tires Plus Total Car Care
-
Tire rotation and alignment
Having trouble at my local Tires Plus to get rotation balancing and alignments. I buy all my tires there and always take the full package to include tire hazard warranties lifetime rotation and balance. This is very expensive. Everytime I try to get that done they decline it saying they're too busy etc. I scheduled this one which was actually approved a little later I got a call saying sorry they couldn't do. This has been an ongoing problem at that store I've had to be doing them while I'm traveling out of town. I actually walked in to figure out why and was rudely talked to by the guys up front. I am no longer going to that store any more and will switch to Mavis as they are also closer to me.
This review was chosen algorithmically as the most valued customer feedback.
In December 2021 I made an appointment to replace door clips on my driver door. I was told they could not order the clips, but that I could order them myself, and they'd put them on. They even told me how many to order. I brought them to the appointment, and they were installed, thus repairing my door. In Jan 2022, I made an appointment to remove a faulty...
Read full review of Tires Plus Total Car Care
Tires Plus Total Car Care
-
Road Hazard Warranty
Purchased Tires at Tires Plus In La Crosse WI on October 21 21. I was charged a Road Hazard Warranty with each tire of $18.27 per tires which came to Total of $73.08 for 4 tires. On December 23rd, 21 had one of our Vans with a Screw in the Tire. Told driver who works for me to take it to Tires Plus because we have a Warranty for this. She went there and was told they could get her in on Wednesday Dec 29th 21. The Tire was losing air and they would not fix it.

I don't understand these vans are used to Transport People in Wheelchairs We can't just wait and see if the Tire will not blow while we are providing services.

Big Fail
Desired outcome: I would like my Road Hazard Money refunded.
Tires Plus Total Car Care
-
Never fix, just so they can sell you something new
I was a customer for over a dozen years. A while ago, they stopped plugging tires because it was "unsafe." Then they stopped fixing tires that were "too worn, " even if the wear indicator was a few mm away.
Now, these greedy a-holes will not patch a tire if it was previously plugged!
I ran over a large nail and the leak was too bad to simply pump-up and drive to their shop. So I got a plug kit, plugged it, drove in and was told, WITH A STRAIGHT FACE, "the belts were disturbed by plugging the tire, so it cannot be patched." What a crock! We are talking about a tire, not a damn kidney transplant!
I told the manager to FO and will never visit this Sh**hole again.
Vote with your wallets and stay away from these scumbags!
Desired outcome: Bankruptcy!
Tires Plus Total Car Care
-
Service
Car was taken in on the 8th didnt come back out till the 11th.. Said they put a starter and battery in it... Didnt need it I found out took them 3 days to install it that tkes minutes at the most... Next day I go back to get the other stuff done that I went there for to begin with.. They said I needed 2 control arms and a front end ok thats fine.. Then I need brake pads and rotors bs that gets done, its on the alignment machine.. Then all of a sudden I need tie rods.. This bill came to over 1400 complete rip off.. They were mad because I went over there heads an reported them.. Needless to stay it wont be payed im defenitley going over all of them now... Dont go there they are thieves
Desired outcome: NOT PAYING THIS FULL BILL
Tires Plus Total Car Care
-
Alignment
I'm Jose Guimaraes, as a loyal Tire Plus customer for more than 20 years at same store located on 23245 St Rd 7 Boca Raton FL 33428, had experienced very bad situation on November 1st, when I stopped by for alignment service in one of my cars, at the end of the service, the manager of the store charged me $104, 17, and I tryed to explain to him that I have bought a alignment program for a year, sold by the Menager of the store before him, I think named Steve, and he told NO, that I didn't have any right about that. So, I think yoy guys should train your people not to cheat on customer, specially customer for more than 20 years, who always brings so many cars . The worse part of the situation, was the rudeness, and the way I was treated by him, the Menager, the way he spoke to me, you guys have a bald guy in there, who is a very good and polite person, different. So, I expect to have my money back, because I paid for the whole year. I hope people don't come to me offering any package again. I tryed to get a Superviser phone number and they didn't give to me. My name is José Guimarães, phone number 561 7157051, and I'm expecting to heve a phone call from someone who can solve my problem and then keep myself and my family to do business with Tire Plus.
Tires Plus Total Car Care
-
Tire Service
I purchase two front tires for my car at the Bryn Mawr service center in PA. When I picked up my car there was a dent and fresh yellow paint by the dent (see attached photo). I pointed this out to the manager and she said that she would submit an incident report.
On Sept 1st. I received an email from Robert G, Sr Claim Advisor asking for documentation. I sent the picture and an explanation of what happened. The claim number is 2108-2564807. I tried contacting Robert G several times at the following email. [email protected] I have not heard back from Robert.
I am writing this letter to voice my dissatisfaction with the unresponsiveness to this serious complaint. I have been using tires plus exclusively for tires on my two cars for 7 years/ multiple accounts and have never had any issues.
If this is not resolved to my satisfaction I will no longer be a customer of Tires Plus or buy another Bridgestone tire for my car.
Someone please respond!
Desired outcome: Fix the damage that was caused to my car.
Tires Plus Total Car Care
-
Charged to fix issues
An appointment was made to take the car in because an engine light was on and the car was making noise.

Was charged $ 1, 800 for repairs and 2 new tires for the front.

Never was shown any of the so-called bad parts or the old tires.

Was told that the engine light had been fixed and the noises were gone.

In less than 2 weeks after this, the engine light was back on and the car was still making noises.

This time they told me the car need more work and I got billed for another $ 1, 400.00.

Never was shown any of the so-called bad parts.

Then while driving the car, it suddenly stopped and would not run at all. had to have the car towed back to our house.

Both of my daughters were in the car and when it abruptly stopped, they could have been seriously injured.

The tow truck driver determined that the Serpentine belt had ruptured and was shredded.

Tires Plus never mentioned anything about the belt being worn and needing replacement.

I found a mechanic that made house calls and scheduled an appointment.

He came out and replaced the belt and show mew parts of it that were shredded and wound around a pulley.

After being billed for $ 3, 200.00, the engine light is still on, the car still makes noise and I will never go back to Tires Plus.

I think they did unnecessary repairs, they never showed me any of the so-called bad parts that were relaced. I never saw the tires that they said were bad and those tires were less than 1 year old.

They supposedly did a front-end alignment check. So they charged me for this and then then charged me for an alignment also.

Seems like I should have only been charged for the actual alignment and not both.

I am more than upset and mad about what I got charged.
This review was chosen algorithmically as the most valued customer feedback.
Tires Plus Store #240641 Tires Plus Service Date; 5/10/2021 • Bridgestone Tire Package Installation Tires Plus Service Date; 6/3/2021 • Front Tires Shaking, requested tire rebalance • Dropped off truck, received call that they don't have the tools to do my balance correctly, that they did the best they could when they were installed. Someone was suppose...
Read full review of Tires Plus Total Car Care
This review was chosen algorithmically as the most valued customer feedback.
In 2018 I had six tires installed on a GMC box truck dually touring some situation they had at the 192 Melbourne Florida store they did not fasten the driver side wheel down all the way about 4 days later the wheel came off and drove us off the road no one could hurt but I tore the truck and equipment up tires plus then basically stiff me on everything and...
Read full review of Tires Plus Total Car Care
This review was chosen algorithmically as the most valued customer feedback.
On 9/29/20 I went by the tire plus store this morning at 7am right at the time they open and all I was trying to get done was to have 3 bran new tires and rims along with my own tire stems for them to just put the tires on the rim and balance them they told me that they would call me in about 2 hours well I waited about 3 hours I didnt hear from them so I...
Read full review of Tires Plus Total Car Care
This review was chosen algorithmically as the most valued customer feedback.
As per our conversation 7/15/2020, at your request please find the receipts and documentation for both claims accompanied with this statement. I am aware that you only recently acquired this complaint. although we spoke on the phone, I would like to put our conversation and or my complaint in writing due to different dates and stores (Tire Plus) (Nissan...
Read full review of Tires Plus Total Car Care
This review was chosen algorithmically as the most valued customer feedback.
Went to tires plus in delray beach florida due to my engine light being on and requested an engine diagnostic. A complete diagnostic was done instead and provided over $3000 in "necessary" repairs. I got my keys and left feeling like a scam had been attempted on a female customer. I took my car to another shop and in 1 hour the problem (engine light) wa...
Read full review of Tires Plus Total Car Care
We are here to help
16 years' experience in successful complaint resolution
Each complaint is handled individually by highly qualified experts
Honest and unbiased reviews
Last but not least, all our services are absolutely free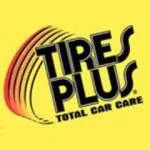 Tires Plus Total Car Care contacts