Tim Hortons complaints
2598
Tim Hortons
-
Tim Hortons App
Absolutely horrible app I ever used. On multiple occasions, will activate an offer then the full price is still deducted. Multiple attempts to reach customer service. Will receive an apology but no adjustments or reimbursements to the account. One time they even stated they knew this was happening. However, there was no notifications sent about this.

Now all my accrued points (800) have disappeared for no reason. Very disappointed in the app and customer service.
This review was chosen algorithmically as the most valued customer feedback.
First of all I'm not one to complain about anything go with the "flow" 99.9 percent of the time. This time I have to say something because it reflexes your company's image. I ordered 2 large teas one steep for my wife, she likes her tea with 2 milk no sugar and I ordered a large chai tea black. The person taking my ordered said that there was no steep tea...
Read full review of Tim Hortons
This review was chosen algorithmically as the most valued customer feedback.
This complaint has to do with the Tim's location at 510 Admiral Dr. London, Ont. N5V 5H2 519-455-4201. 1/13/22 App. 3:30 pm. I placed my order and when I went to pay the bill with my debit card, a message came up that said invalid pin. I tried my card a second time and it went through. This is the FOURTH time that this has happened at this location, and the...
Read full review of Tim Hortons
Tim Hortons
-
Rewards program
Went to find store on pinewood in Riverview had enough points for a free tea when we got to window worker scanned my rewards card and said I owed him 2.30 cents I said was that not free, he looked at the cash register and said oh yea it was free. What I am saying is if I did not know I had enough points then I would have paid and not got one free and my points would start all over. And buddy could have put the money in his pocket. This happened January 12, at 430.
This review was chosen algorithmically as the most valued customer feedback.
I go to Timmy's drive through sometimes 2 to 3 times a day. I never had a problem with using the reward's card but they wanted me to get the ap on my phone so I did. I have had nothing but problems trying to pull up the ap on my phone. At first it seemed to work just fine then a few weeks after it wouldn't load so they could scan it. It's been months now...
Read full review of Tim Hortons
This review was chosen algorithmically as the most valued customer feedback.
I went through drive thru to order food and hockey cards for my son, today is the day he has been waiting for, lady at drive thru at 615 am said sorry but we have not got around to opening packages yet... today was the start, this is not a good answer that they didn't have time to get it ready to sell. It is all over the website and screens in drive thru...
Read full review of Tim Hortons
Tim Hortons
-
Service
Went through the drive through at the tim hortons in Vermilion Alberta. Ordered coffee and a dozen doughnuts. Ask If I could get the doughnuts with my points card was told yes. Got to the window and was told I had to activate it on my app. My phone was doing an update. My son was driving and the guy at the window was very rude to my son. Proceeded to tell him rudely he had to lay for the doughnuts and my son said please void the doughnuts we do not want them the guy rudely said we had to pay for them he could not void the doughnuts and my son said well we cannot afford them that is why we asked to use our points card at the drive through speaker. He slammed his points scanner down on the counter and voided the doughnuts and practically through the coffee at us. This was the most unprofessional experience I have ever had. My son was very upset and this is unacceptable service. I am really thinking about boycotting tim hortons and taking my friends and family with me and I have a lot friends and a big family
Desired outcome: The guy fired and a free tim card of significant value this is not the first time they have been rude but this is the worst I have ever seen.
This review was chosen algorithmically as the most valued customer feedback.
I have been going to Tim's for over 15 years or maybe longer. I was one of your 1st customers in Pickerington, Oh and then Pataskala, OH 43062. The 3 months or so the service is absolutely unacceptable starting at 5:30 and after. I understand work force is an issue, however it seems nice people come but don't stay a week or even maybe days. There has to be something wrong with local management.
Read full review of Tim Hortons
This review was chosen algorithmically as the most valued customer feedback.
Date of incidence: 23rd December 2021 Time of incidence: around 2:40pm Location: 1445 Wilton Grove Rd, London, ON N6N 1M3 To briefly state, there was a Tim Hortons staff who badly misbehaved with me and my family members. She was a slim white female with a light blue coloured face mask (she was not the one who took our order) who randomly started showing...
Read full review of Tim Hortons
Tim Hortons
-
Staff
With the display case full of the freshly made timbits and donuts, the woman behind the till gives me coffee that was cold, and my timbits were the day old ones from the rack they were taking out. The fresh ones were too fresh maybe, they needed time to set...? I was polite, cleanly dressed, and I paid cash, I didn't bother with a receipt, I didn't expect to need it.
Friday, December 24th, approx. 00:45-1:00h
Total order was under $10.00 (xl coffee + 20 timbits)
Desired outcome: Some "public relations for service-industry staff" maybe?
Tim Hortons
-
numerous items served in chester store
On the 4th December 2021 Myself, my wife my daughter and two grandchildren went into your Chester Retail park store on Seals Road .
We ordered meals and drinks for the whole family. We all specified how we would like the food, ie my meal without any relish or pickle as one example.
When the food arrived most of the meals were prepared incorrectly so I returned to the service area with two of the meals and tried to explain to the assistant the problem. I informed her I would like the fries replacing on the order also because when the meals were prepared again the rest off the order would be cold. This I tried twice to explain and in the end another assistant came over and said she would replace the whole order. This was done however when it was served again it was more incorrect than the first time .
My wife and daughter were prepared to give up and go and the grandkids ate what they could. I however wanted the food I had ordered replacing correctly so I returned to the counter again with my bacon double cheese burger which for a second time had relish and pickle on . This time a young guy said he would replace the item and to my amazement he brought a classic burger to our table. I now gave up and we left your restaurant having spent nearly an hour there and not eaten.Order no 950, TH#808784
Desired outcome: Refund of my payment
Tim Hortons
-
Food and service
I placed an ordered at the Stenhousemuir branch of Tim Horton's. When the food was delivered it was cold, half of it was missing and the rest of the order had the wrong items.

I have called on a number of occasions to tell them but the mail box is full. I've tried to complete the feedback form but I don't have a number on the bottom of my receipt so it won't let me log the compliant. I tried my order number but it won't accept it either. I've also emailed your office. I want a refund and I won't stop writing reviews until I get my £40 back. Regards Phil Stoker, [email protected]
Tim Hortons
-
service at Michigan st Bflo NY store
Between myself and my co-workers we have been to this location 6 to 8 times. They have yet to ever get the order correct. This morning was no different, however because I was made aware of the problems with getting the order correct, I checked the order before leaving. Instead of the tea that was ordered coffee was given. When I brought this to their attention, they argued with me that the product in the cup was tea. It absolutely was not tea with 4 sugar and 2 cream. It was black coffee.
This review was chosen algorithmically as the most valued customer feedback.
I have not been able to Log in to my account, apparently I don't exist. My previous email was hacked some time ago so I had to change to [email protected] I did update to the new email (with great difficulty). My son sent me a gift card, I registered same and have been using this gift card for some time now, there are points and monies on this account...
Read full review of Tim Hortons
Tim Hortons
-
Coffee and service
Hi, my name is Andre Vezina and I work at Novozymes Canada located at 300 Hunt-Club Road east in Ottawa Ontario, I frequently go to the Tim Horton next door for either lunch or just a coffee on the way home, I've been hearing from some of the staff at the plant that the service was not so good in ways that orders were always being messed up or missing items, I did not think too much of it until my experience today and decided to file a complaint. The past month coming thru the drive thru I've requested a medium dark roast and was given original blend, I know this is a small mistake which I assumed and made nothing of it. Today I going at the drive thru I asked the individual and even said Please to make it a dark roast explaining quickly the last few time I was given original blend, the employee di not even say Yes or sorry ( not that I was looking for an apology)but maybe just acknowledgement that he understood, all he replied with was" Is there anything else?" I replied no thank you in cases he took me has a complaint, anyhow I asked at the widow if it was dark roast and he replied yes with a nod, I paid for my coffee and always leave a $1.30 tip and drove away. I was a mile down Hunt-Club and opened my coffee to find I had an Original roast and was disappointed, I turned around and drove back a different young lad gave me a other coffee and I tried it in case my taste buds were Off which were not because that was a dark roast black. The young lad told me not to get upset when I explained that I wanted a dark roast which was not given to me in the first place. At any time did I raise my voice or swear, I've worked in the retail industry in my younger days and know how some people behave. The individual at the window finaly looked at me when I was about to leave and said "what, it was a dark roast" which I replied it was not. The individual was probably in is early twenties and had a beard, I normally do not speak ill will of anyone but if this individual does not like his employment he should not be there. Well enough venting, I do plan on still getting my coffees and sandwiches from a Timmy's just not that one. Hoping that things get better at this location especially when we work next door.
Tim Hortons
-
espresso latte
Today, December 15th atabout 1135 A.M. Iwent to drive tru Tim Hortons at Leslie and Coldwater in North Yort, Ontario. I have ordered 2 small espresso latte just to be told that do not have that product. I have told them that it has been advertised on TV every day, that it is fairly new product together with rspresso capuccino and espresso americano and that I have been buying it on other locations. They ( 3 of the employees) have told me that they do jot offer such a product).
Desired outcome: I would like to be informed by a return email that I will be able to purchase that product on that particular location.
Tim Hortons
-
bacon
I ordered a cheese croissant from one of your Tim's here in Fergus and asked for crispy bacon and this is what I opened when I got home. And you wonder why I've complained so much about getting raw bacon so I started to order crispy and this is what I got. I can't believe they served me this. I've shown this to other people and they couldn't believe that Tim's actually expected me to eat this not to mention that once again the croissant was plain not cheese like I always ask for. Never again. I'm done with Tim's for sure now after getting this.
Desired outcome: You want to really know my disired outcome? It's to stop wasting my damn hard earned money and serve food the way it should be cooked. Not like road kill.
This review was chosen algorithmically as the most valued customer feedback.
I have a heart condition I offered to show my vaccination pass still refusing to serve because of a mask I can't wear do my medical condition was in acceptable the supervisor SOURV is the worst every other tim Hortons never ask me I continue to ask please serve me I have my vaccine passport they still refuse to serve me ask me if I should go to the drive...
Read full review of Tim Hortons
Tim Hortons
-
Ice cap supreme
None of the brockvill locations and a few out of town loctations seems to not know what a ice cap supreme consist of and I was wondering why is that... Lack of training? Or perhaps too much of oh lets say I don't care, they act like it doesn't exsist and I have to explain that not only does it come with whip topping but also a dizzle, they don't even ask what flavor of a drizzle you would like, it's like nope you only get whipped topping suck it up, in fact I was told today there is no such thing as ice cap supreme... Is this true I don't think so cause it's still on the menu. I sure hope this can be resolved, it's frustrating you do pay more for a ice cap supreme that just an ice cap
Desired outcome: Please make sure employee know how to do their job for this isn't a one time incident it's many
Tim Hortons
-
Service
I would like to thank you for contributing to communism, I was asked to leave one of your stores as I was not wearing a n illegal, I call it that as there is NO LAW in Canada that requires any one to wear a mask, According to our Charter of Rights any such demand is an infringement on my rights and the v pass is also illegal, all this garbage needs to stop before you get charged with violating Human rights, you have no authority to refuse people of a service, such as food when the said person has the means to procure that food or service, THANK YOU
We are here to help
16 years' experience in successful complaint resolution
Each complaint is handled individually by highly qualified experts
Honest and unbiased reviews
Last but not least, all our services are absolutely free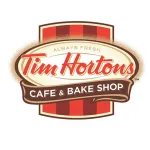 Tim Hortons contacts