Taco Bell complaints
2245
Taco Bell
-
unethical behaviour
went to your store 4/7/18 Saturday night at 9 pm. got home bit into the burrito and it was full of human hair. called the store the mananger said that was just normal. she was very rude wouldn't give me your number, her name was megan wouldn't give me her last name.And hung the phone up on me.i visit that store often but will never be back. I didn't see anything normal about getting a mouth full of hair. I didn't want anything just to make them aware of a problem . She should'nt be in that position and be rude to the customers . just wanted you to be aware of what happened . thanks for you time The store is in Henderson Tennessee
Taco Bell
-
service at taco bell by manager
This letter is to express some of many concerns and hopefully resolve these issues that occored On April 5th 2018 @9:01pm At your 2116 E.silver springs Blvd Ocala FL 34470 location..
As I am currently disabled and unable to travel I had wrote out a list of the items  needed detailed on a piece of note paper for my husband to give to the cashier.
everything on my list had been ordered correctly as it showed on the receipt when the order was cashed out.
When my husband had returned home which is about 30/35 minute drive one way to the nearest taco bell with our food I overlooked the receipt to make sure it was all  correctly which it was!
Once I took items out of the bag that's when I had noticed a few items were made incorect.
I imminently called the store location and informed the manager of the mistakes so items can be replaced correctly next time I'm able to return, She asked for my name which I gave her and the call was complete...

Today April 7th 2018 at around 7:15pm I was able to return to the same location to receive the corrected items owed to me.
I informed the cashier at front counter I had spoke with a manager on the 5th about my previous order gave her the receipt and my name,
The cashier came back to the counter 1 minute later and told me that they were real busy at the moment that it was going to be a few minutes that I needed to wait aside..
That was fine I understand.. After 20+ minutes I returned to counter to see if I was able to be helped yet and again was told to continue to wait alil bit longer.
After 5 minutes went by I went and told the cashier that ill return back in 15/20 minutes and hopefully by then they won't be so busy and can help serve me.
Honestly it felt real comfortable how they keep telling me its  going to be a while cause they are busy, they was just pushing me to the side n blowing me off.
When I returned 20+minutes later The manager KELLY came to the counter began to look over my receipt I showed her the items that needed corrected and she questioned each items and looked at me with discussed and applied that I am the one who is wrong and went on to accuse me of scam/fraud.
She was very unprofessional and judgemental.
she had belittled me instantly. showing not an ounce of concern I couldn't believe it!
Most of all upset at the fact that she made me feel so uncomfortable that i actually never want to return there again and that is the only location by me!
Im open to ways we can resolve these issues that  unfortunately had occurred today.
I would like to be able to feel comfortable enough to continue at this store and remain a taco bell fan
Taco Bell
-
cashier/manager
I was very very disappointed today with taco Bell service first of all I live in Cincinnati and attempted to go to the store on colerain Ave and it was 9:20 pm and they were closed and so I want to the other taco Bell on colerain at Northgate and attempted to eat insude with my family and it was so nasty food and spilled drinks on 85% of the tables and floor so we left and went thru the drive thru after all that they didn't get our food right at all and the the cashier was really rude asked for a manager and no one came at least for the 5 minutes I waited ... I've been eating here for yrs and I have to say it was probably the worse I have ever been too...
This review was chosen algorithmically as the most valued customer feedback.
I've been going to this Taco Bell for years and I've never seen such worse service before. Many times I put in order for tacos with ONLY beans and when I return to my house, I have all beef tacos. This has happened to me several times, also they don't even bother to give anything in return as complimentary for their mistake. Just yesterday 4/6/18 my mom...
Read full review of Taco Bell
Taco Bell
-
trapped in drive through
I go out for lunch from work every day. Today I thought I would try the Taco Bell in Sussex, WI. I just entered the lane and two cars pulled in behind me. The line just did not move. I started watching the clock. I can't back up unless the two cars behind me backup. I thought it was because of someone with a problem order.

I sat in the line for 25 plus minutes. Each order took forever. By the time I got up to the window my lunch time was over and I would be late back to work. Once I could escape I did. I was late back for work after burning gas for a half hour and no lunch.

Entrapping people in a drive through line is unforgivable! If you can't process orders in a timely fashion close the drive through! At least have the decency to block it with orange cones to warn people off.

So I am back at work and I am so irritated and hungry I thought I would visit their website an lodge a complaint. Their 'contact us' demands so much personal information guess they really don't want to hear it. Taco Bell is off the lunch list...
Taco Bell
-
customer service
My husband and I live 2 minutes from Taco Bell in West Carrollton, Ohio, the address is 809 Central. Ave, West Carrollton, Ohio, 45449. He walked over there for me at 1:45 am, I was having cravings due to me being 8 months pregnant with triplets, but it my disappointed hormonal demise, they told my husband that they were closed, then the people behind my husband also told him that they called at 1:30 am and they informed them that they were closed also, but the people ahead of both of them pulled away with food. I am very dissatisfied with your West Carrollton store on Central Ave
Taco Bell
-
my order
We went through the Taco Bell drive through and ordered Cinnomon twist, nachos, 2 waters, shredded mini quesadilla and triple melt burrito. In our bag we received 2 mini quesadillas, potatoes with cheese and sour cream, 1 bean Fritos burrito and 2 burritos with beef and a shift shell around a hard shell. None of which we ordered. We gave the bag back to the worker and said this was not what we ordered then the workers looked in the bag asked if we got 2 large waters and we said yes then told us we had the correct order. When obviously the only thing that was correct was 2 waters and a shredded mini quesadilla. I have a picture of our receipt and a picture of the food that we had in our bag showing that everything was incorrect.
This review was chosen algorithmically as the most valued customer feedback.
An employee at the sandy Oregon Taco Bell franchise was very disrespectful. He name is Elizabeth lee or Elizabeth smith. Her and I have had past problems due to personal matters but today on April 5th 2018 my boyfriend and I were at the drive threw and we ordered our food. We get up to the window and she starts interagating me and my boyfriend. I minded my...
Read full review of Taco Bell
Taco Bell
-
taco loco meal
Date of incident:04/04/2018
Store:003472
This is now the second time I have ordered the Taco Loco meal with three cool ranch taco supremes to go. Both times I have gotten home and the tacos are regular and not the supremes I paid for. I am enclosing a picture of the receipt and one of the tacos. I would appreciate some type of refund or coupon toward a meal, since this has happened twice now.
Thanks,
Larry Kaufman
1408 Bluewater Rd.
Rockingham, VA 22801
Taco Bell
-
customer service
My wife and I have never been treated so rudely in our lives! Went inside to catch a little dinner, cashier was just clocking in hadn't even dropped her things in her locker and she was wanting to help us, she was awesome, we ordered off the displayed menu, the manager comes storming out stating the item on the menu is not available till tomorrow, ok no big deal on our part but can you make it? She complained she would have to get making from storage room. Ok... So not wanting to upset her further... We changed our order... To help her... She comes storming out again... Are we not making it now? She starts throwing the chips back in the bin... Throwing them... We said to her "you need to check your attitude" she said we could leave... So we cancelled our order and left... Not to return. This "manager" needs fired, she doesn't have the first clue how to treat customers or employees that work there... Cashier again was awesome I really feel sorry for to have work for such a person as this. Sad
Taco Bell
-
poor service & wrong order
My wife ordered a steak crunch wrap at taco bell #015902 in kingman, az today. It took almost 20 minutes for the crew to get our order ready and there was only one customer ahead of us. At the register they asked for my name on the order and I told them my name (rodney). When the order was finally ready, they called out "randy" so, of course, I did not answer or go up to get my order. After everyone else was served they called for "randy" again, so I went up to check, realizing that they may have gotten the name wrong. My half of the order was a chicken quesadilla and it was okay. When my wife ate about half of her steak crunch wrap, she finally got to the meat and found it was chicken not steak! So, I went up to the manager and told him about the screw-up and that I had paid for a steak crunch wrap at $1.00 extra for the steak. All the manager did was stare at me, not say a word, and then retreat back to the kitchen. Nothing! He never offered to correct the error. Is this the way that taco bell treats loyal customers? We eat at taco bell several times a month, but we will not be eating at any taco bell restaurants in the future. Can't the food prep people read and get the orders right? This has happened at least 3 times in the last 5 months. Fix it! Thieves!
This review was chosen algorithmically as the most valued customer feedback.
Today, at taco bell oo2323, 15160 e. Mississippi, aurora, co 80012, at12:52 my wife and I ordered for take out, 2 soft tacos I nacho supreme 2 soft tacos supreme I cheesy pot but and 2 beefy frito but They gave me the order and I went home. When I got home I noticed they forgot the 2 soft tacos supreme so I went back to the store with my reciept and...
Read full review of Taco Bell
Taco Bell
-
bad svc
On April 3, 2018 at approximately 4:05 AM I ordered just a simple taco fries I specifically asked for hot sauce and don't forget the cheese because they forgot it last time as I drove off from the drive-through got to work there was no extra sauce no extra cheese as well no napkins and no Receipt But if you audit their sales it will show that I ordered A taco fries @approximately 4:05 AM toconfirm my purchase so basically all I got it was my taco fries and none of the above mentioned with my order and it would be nice to receive a complimentary meal for this inconvenience

Thank you Mr Billaber
Taco Bell
-
the $5 dollar deal
We went to get the $5 dollar meal they were out of all drinks didn't have any nachos fries we won't be going back there every again we were very disappointed in the service there and if they want customers they need to have all products there we left there with the meals and couldn't even get a drink with our meal please resolve this I will be letting everyone know that the Taco Bell in Andalusia has poor service
Taco Bell
-
the freezes
The freezes are getting worse and worse you need to keep the strawberry starburst freeze and the rasberry airhead freeze because your new freezes like the skittles one are dicusting I bet others agree just at least bring back your best freeze the strawberry starburst freeze I miss it it was my favorite before you changed it I crude when I saw it wasn't on the menu haven't been the same since
Taco Bell
-
product and service
Almost everyday I visit store number 004554 and they advertise the freeze which looks so delicious.. but I can never get one either they don't have it or it's broke everyday now for months..and today I ordered couldn't get a freeze and I also order two tacos Doritos shell completely broken into pieces and reg crunchy taco the shell was very stale.😡😡
Taco Bell
-
bad attitudes
First off I quit my job because these employee are so disrespectful they are rude last night I turned in my uniform the restaurant was dirty. I still ordered my food I told Gerald my reason for quitting. It's just to much drama and I got tired of others sticking there hands in my register. The person who should give us the change should put it in our hand not shove it in our drawer. I as cashier should verify the change they give me but only one manager does that with me. Teiara Martin counts the money and makes me count it before I give her the big bills. The others don't do that. Night shift slacks at night the eat whatever they want and they get away with it but if it was one of the newer employees we would have gotten written up or fired. I don't like a unrespectful work place where everyone treats others like cramp. I do my best as I told Joseph last night I can't work in a environment where everyone is so disrespectful to others and talk trash without knowing that customers watch everything that goes on. I had many customers come to me outside of work to complain about bad attitudes, being very rude to them. Customers should come first they should be treated with respect ..
This review was chosen algorithmically as the most valued customer feedback.
I arrived at my local Taco Bell in Charleston, IL at 2:40am or so. Today is Saturday April 1st. Taco bells closing time is 3a for the lobby, and 4a for the drive thru. I took several photos as I waited for upwards into 10 minutes at the drive thru with no answer. All the lights in the building were off save a couple in the kitchen/office area. A couple...
Read full review of Taco Bell
Taco Bell
-
nacho cheese dorito taco supreme
I would like to file a formal complaint. It makes no sense to go through the drive through, place your order, for 4 Nacho Cheese Dorito Taco Supremes with no tomatoes, wait for 15 minutes, to then get your order and everyone on the shells are broken into pieces, thrown together and no sour cream. I'm so tired of this store. It's just one thing after another and it's just ridiculous. I stay on the opposite side of town and I don't have time to be driving all the way back over there for somebody careless disregard for someone order. Not to mention that they have the phone off the hook and you can't get through. My money is just as important as anybody else. The store number 030558 just needs to be closed if they can't do any better than that.
Sincerely.
A Very Pissed Off Customer
Taco Bell
-
taco bell mobile app and missing food
I placed my order on the app to be picked up at 1091 N. 21st St., Newark, OH &paid for it by VISA Checkout. I sent my daughter, Shana, to pick it up. First, they argued with her that the order was not paid for. Eventually, they figured out that it had. Then when we finally got the order, we did not receive the $1 Nacho Fries that I ordered. I didn't find that out til we opened the bag at home.
We are here to help
16 years' experience in successful complaint resolution
Each complaint is handled individually by highly qualified experts
Honest and unbiased reviews
Last but not least, all our services are absolutely free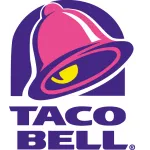 Taco Bell contacts