T-Mobile USA complaints
990
T-Mobile USA
-
out of warranty fee
Wow, it looks like is a lot of people with the same issues. Anyone willing to team up and sue them? Here is my situation. For months now I have had issues with the phone since had replaced it under warranty exchange. When I got the first exchange the phones were not working properly so in Nov/Dec 2014. I did another replacement. I got the phones back and one of my lines 2227 had something wrong with it, it just over heated and did not turn on, they said it could be a battery issue, paid and got a new battery from them and the phone still did not turn on. 2266 kept dropping calls and would not connect to the net, so that phone got replaced too. We go out replacement phones in the mail, sent the old ones back. Then got a letter in the mail stating that I was being charge Out of Warranty fee. I called to see what the issue was, 1st rep said she could not find anything information. I told her my phone was not damaged when it was sent in, I even have pictures. She told me I understand, wait til the charge post then call back to see what's wrong and have them credit the charge back. I called back after the charge post, the 2nd rep told me I was charged bc the phone was not return. I said that's bs bc both phone were returned the same day at UPS and if I got a letter that means they received it, she then stated she would file a ticket for it and have them research it. No one called back. So I did online chat with them 7/6/16, and they said they have it NOW the charge is for damage charging port and sent me the image of it. My phone was never damaged. I was able to charge my phone just fine on 2266 line. Never had an issue with it, so no way possible that was my phone. They were still trying to claim that it is possible to still charge the phone with a damaged port. NO, NOT IF YOU SEE THIS! Then they tried to tell me well you did report the phone was not turning on, and I said what does that have to do with the 2266 line that I am being charged for. Do you guys even know what your are talking about? So in the end they said I owe them $400! I asked for more pictures or proof, if I am responsible I will gladly pay. He said they cannot reach Repair Center, no way to contact them. I said that is a lie bc if they can contact you I am sure there is a way. I asked what do they do with the phones then and he stated they keep the phones there. But when I talked to the manager today she said when the phones get sent back to Repair Center they get destroyed and parted out to other companies. If there is a dispute the phone should be held for a period of time before doing anything to it. That is destroying evidence, is it not if we have to go to court? But I called Samsung, they said the phone if it does not have water damage they send it back to the carrier as a refurbish phone and they sell them or use as warranty replacement. This company got me messed up what can I do from here? We need to do something. I have been with them 8 years never had a problem replacing phones, until now and they are just saying this is what we have you are stuck with the bill and we can set up payment arrangement. Does this look like a port you can still charge the phone with and use? No, they are not looking at the issue! Does this look like a port you can still use to charge a phone? [email protected] Email me!
This review was chosen algorithmically as the most valued customer feedback.
3 charges over about as many days that are fraudulent. When I called their phone number it was an automated system that didn't even give a company name, so I knew it was fraud. Seemed like it was for pre-paid phones. This company is NOT T-Mobile. I have their service and for over a decade now have had no problems with them. They were still in pending...
Read full review of T-Mobile USA
T-Mobile USA
-
metro pcs fraud
I purchased a phone plan (standalone, no device) at night from Metro PCS store - 5555 E Stearns St

Long Beach, CA 90815, of which the manager is named Jose. Before I made payment I was very clear on specific features I wanted and confirmed with them several times, but the sales lied just to talk me into their "non refundable" contract. Within less than 2 hours, I found out I was cheated and I went to disconnect and ask for refund the next day morning (because of the business hours). Before I went there, I called customer service and they agreed to refund me and asked me to go to the store to get cash refund, however, once I was in store, the manager - Jose, did not care about what the customer service said at all, and insisted there was no refund for me. While I was arguing with Jose, I got a text message saying I was charged $358 last night (please notice, I wasn't notified immediately when I was charged, and I did not know until another day). After a long argument, customer service "changed their minds" from issuing cash refund to "mail a check". Metro PCS is a very weird company, all the stores did not comply with customer service, and different staff working at the call center of Metro PCS are inconsistent with each other either.

Jose's tough attitudes made me feel I definitely was not the first "victim" and of course he would not refund me, otherwise, it would not be called a fraud. This store secretly bills people as they want.

I believed what a "supervisor of customer service" told me on phone "it will take 4-8 weeks to process the check" instead of giving back my money scammed immediately despite I paid them immediately and asked to disconnect in less than 8 hours without using any of their service.

update: (as of June 2015) Later each time i called to follow up, the customer service cheated and lied that the check would arrive in a few weeks, now it has been over a year, there was never a check mailed.
MetroPCS even wipped out the transaction from their computer system.

I called customer service, and the first phone representative from Metro PCS told me because my line was still active and owed Metro PCS money, so this was non-refundable. The case I reported 2 months ago did not exist at all, and my personal information for mailing the check did not exist at all. When questioned why this happened, the customer service said she did not know. When told Metro PCS promised they would refund me by check, the customer service said "you are not gonna have it".

The customer service directed me to go to one of their main stores - 9070 Van Nuys Blvd

Panorama City, CA 91402 to see the options available for me. Once again, I was too naive to believe the Metro PCS and went to that store. The store was crowed with customers waiting but some staff had no one in front of their desks at all. The waiting time can be comparable to DMV and you can even have a nap before your name is called.

Once I was called, I explained what happened to me and why I was here, but their staff kept asking me to do something that I already did, and whenever I said "I already did" some tall staff forbid me from talking and said "you need to listen. either you call the customer service or you leave". Finally their young manager (do not know his name) came over, first of all, he executed his little power by asking me to talk to him at another desk, then he asked me questions without even having the patience to hear my full story, he said something like "do you understand my questions?" sounds like he thinks he is mexican and smarter than all other races (no wonder I barely saw any white, black, asian customers at Metro PCS stores, and Metro PCS stores are full of mexican customers.) I told him, when I purchased the plan, the sales lied about the features I wanted, instead of allowing me to finish my talking, this manager then focus on "what features you wanted" and kept asking this question. I told him this was irrelevant to my visit here today and it had been long time and there was no point for me to remember the sales' lies. Feeling upset that he could not manipulate me, the manager asked security guard to kick me out (because I did not answer his irrelevant question) and he even lied in front of all people saying "you have been removed from 2 stores" and he could not even list which two stores except the first fraud store at long beach. Interesting enough, at first he said he did not know what happened to me because there was no record in his computer system, then later he said he knew I was removed from 2 stores because they had notes in system. What a stupid racist manager Metro PCS has got! He was not even able to remember his lies.

It is very clear to me that the experiences with Metro PCS is pure SCAM. Metro PCS's business model is - cheat and run away. If I'm not wrong, Metro PCS should be owned by some mexcian mafia. 98% of the employees are male mexicans. Finally the border crisis pays off - they can put up a mafia phone carriers in California and United States.

Everybdy in MetroPCS is a liar. The MetroPCS itself is fraud. MetroPCS does not care about its reputation at all because they know they do not have a reputation.
T-Mobile USA
-
ditch and switch
They are awful. Do not use tmobile. When I switched to t-mobile from sprint. They tell you they will reimburse your for your final bill. We traded in our old phones and they put a credit on our account for the old phones. My final bill from sprint was $962. My submission has been denied twice (Rep at the tmobile store submitted) from tmobile to get my reimbursement. When I finally called customer care now 3 months later, they tell me that I will not get back 962, but the amount that is left from deducting the trade in on our phones... Woah woah woah what?!?!?!?!?!? No one told us that! Now here I am about to be taken to collections from sprint for almost 1000 and I will only get back 4 hundred something. No one told us that! If I would've know that I never would have switched. And what is worse I was on the phone with tmobile for 2 days, 5 different people told me 5 different things and 5 different people to call. In the end, they told me there is nothing they can do about it. Wow! Screw you t-mobile!
T-Mobile USA
-
voluntary cell service
I have replaced several phones due to a variety of reasons, but I must say that service disruption is at the top of the list! The most recent replacement that I have gotten does not load my email, which plays a huge role in my life, seeing that I use it for work! (Over 200 emails a day) just this past weekend, a client of mine was stuck overseas for 2 days! In frankfurt! All because he couldn't get a hold of the person that helped get him there! Due to this faulty network, that seems to be on a voluntary basis! I am now in debt to the company that I work for, $2, 452 and some change, because that is how much a one way business class seat costs from there back to seattle! I tried to reasonably handle it with the agent, and his supervisor, but it seems that everyone is to busy maintaing a quote or trying to make a sale. I don't expect t mobile to pay my debt are anything, like lets be real; that's just not how this skeam gets down. (All though it is all their fault!) but after being told that I could have a $102.00 credit, and then transferred all around their office just to be told by some other clown trying to play supervisor, that that wasn't something that was said brought me to complete halt. Because at that point I realized that t mobile's call centers are actually fulfilled with a squad of monkeys! I have been going back and forth with the exact same nonesense, and life's just too short for that. My even bigger complaint is, who the heck hires these people? Please let me know, cause I could for sure run one of these locations, it wouldn't be hard at all; just pick up the phone, transfer it to you, you transfer it back to me, i'll put them on hold for 10 minutes, transfer it back to you... And then we will flip this coin to figure out who has to say "sorry, but no" to the person on hold. I just want to know if there is actually someone professional running the whole company itself, because there's noway it's just 611 that handles everything.
T-Mobile USA
-
incorrect billing
T-Mobile will provide pricing information on services but once I make any changes to my account the billing amounts are much higher than previous given. My phone bills have been in the $46 range for an extended period of time. I added $20 of services and my bill increased to $92 per month. After speaking with various reps a specialist & I agreed upon a plan that would be $66 per month but would have more data. I verified each and every charge with the rep regarding the $66 phone bill. The next day I had to called back to find out why I no longer had Internet & Email services. That problem was easily fixed. Everything seemed OK until I saw my statement. Now that expected $66 bill is $92. Upon calling I am informed that my corporate discount in only available on the broad band device and no longer valid on the phone services, unlike our previous discussion. This means the discount is only on the $10 device and not on the device & phone plan as promised. Yet my sister has the same corporate discount on her statement and it's the same plan. Remember that I added $20 of services to a $46 plan and yet I'm the only one that expect my statements to be in the $66 range. I brought over all of my family to T-Mobile and am extremely disappoint with them regarding this. I've been with T-Mobile since 2002 and every single time I update a phone my account gets screwed up. I'm not alone - same thing with a couple of co-workers. The only reason I brought a new phone is that my old phone broke. I brought an low budget phone because I'm on a fixed modest income. I will be checking into my options with other cell services providers as well as calling T-Mobile regularly to verify the mystery billing surprise of the month. A big thumps down to T-Mobile!
This review was chosen algorithmically as the most valued customer feedback.
We have been on a Family Plan with TMobile for several years. The original plan was in my daughter-in-law's name and my husband, daughter and I were under she and my son's account. No big deal. Then the fun begins... My son and daughter-in-law were moving out of the US, so we needed to switch the plan to US being the primary account owners instead of them...
Read full review of T-Mobile USA
T-Mobile USA
-
misrepresentation
I have been a loyal customer to T-Mobile for many years. I am so DISSAPOINTED with my recent experience in upgrading my phone. I called customer service to see when it would be best to do an upgrade (my plan was to get information and wait a few months). The rep told me that my plan allowed for an upgrade at any time, and informed me that if I placed the order, I would receive a credit for my i-phone 5 of approximately $400. towards the purchase of the i-phone 6+ which was a little over $600. I was informed that the credit would be given as soon as the phone was returned. First, they sent the device to the wrong address, then sent the wrong type of phone, then told me the phone was on back order. After waiting almost 3 months, I finally got the phone I had ordered. I returned the i-phone 5 per the instructions I was given, 3 months later, I am still being billed for both phones, and am now told that I am not eligible for the program I was quoted and the credit is only $58.00! The overbilling was simply overlooked. I spoke to several reps and all I get is a threat to discontinue my service. I'm done with T-Mobile!
This review was chosen algorithmically as the most valued customer feedback.
In May on 2014, I switched from Verizon to T-Mobile. Before signing any contracts I asked one of the managers (J) if I would experience degraded service and coverage by switching. His response was "You won't be able to tell a difference between T-Mobile and Verizon." Well I did! I fly commercially for a living, and I was unable to use my T-Mobile phone in...
Read full review of T-Mobile USA
T-Mobile USA
-
changing of bills
so I have been a member of Tmobile phone service for about a year now and it has been rough. I would not recommend this service to anyone. All they do is try and rip you off and screw you over with your bill. I unfortunately had my ex on my phone plan and was paying about $200 a month fro two phone plans with unlimited talk, text, web and data. Once he was taken off my bill should have come down remarkably. WRONG! it is now sitting at $240. I had previously talked to a representative who didn't understand my frustration and kept telling me that I have had two plans on my phone that were active. how the hell does that make any sense. Why would I want two phone plans on one phone. Ever since I have signed with them in their contract, they have just screwed the bill up every month and ive had to get on the phone with them to fix it before paying it.
This review was chosen algorithmically as the most valued customer feedback.
T-Mobile took two payments from my account!!! I paid them and then two days later, they took another FULL payment, receiving in total $408!!! To add insult to injury, when I called them about it, I was put on hold so many times, that my call dropped (yeah, their service is unreliable too). Because of all of he problems, the first time I tried to deal with...
Read full review of T-Mobile USA
T-Mobile USA
-
ripped off
T-Mobile sent me a replacement phone we sent it back and they have been charging me for it the whole time. while T-Mobile service is good I would not recommend buying phones from them .and never do bussness over the phone with them.. warranties are a joke if you are replacing a phone under warranty be careful they will replace it and charge you full price for it and if you send it back they will keep charging you for that phone and say they never received it. document every thing you do with them keep records and if you send a phone back have tracking put on it so you have pr00f they received it that's why they send you a box to send it back in so you cant track it. they will rip you off. your better off going to the store to deal with problems and get paperwork.
T-Mobile USA
-
fake sum for the fake membership
I checked my account recently and found out that the company Orange T-Mobile took some fake charge from me. I haven't bought from them or signed up for something. I called to this company and the rep told me that I signed up for them and paid money for the membership. It was lie and I haven't done it, but I have no proof and no idea what to do now. I wonder if there are people, who faced the same problem? I really need help or any useful advice. Please, post your comments and ideas. Thanks.
The complaint has been investigated and resolved to the customer's satisfaction.
This review was chosen algorithmically as the most valued customer feedback.
I went into the MetroPCS on Monday December 1, 2014 for the BOGO free deal to get phones, I left with 2 phones and I get home going thru the tutorial and the one phone wasn't working, mind you they close at 7:00 pm and its around 6:30 so the sales lady who sold me the phones, stated for me to bring the phones back in the morning Dec2, 2014 and she would...
Read full review of T-Mobile USA
This review was chosen algorithmically as the most valued customer feedback.
I bought my first Google phone, Nexus 5 from T Mobile on 6/15/2014. Shortly after, I found the phone has some issues. (E.g. I am unable to answer incoming calls. The screen simply doesn't come to life. The phone keeps ringing, but can't answer it. The LED notification light can't seem to be function properly. Pulse notification light is checked in setting...
Read full review of T-Mobile USA
The complaint has been investigated and resolved to the customer's satisfaction.
T-Mobile USA
-
t-mobile's unfair business practices.
Mid October, I transferred my T-Mobile account to my daughter, who was the user of the service. She had recently gotten married and wanted it in her name. The process was one of the worst I have ever experienced. The T-Mobile store, initially told us they couldn't do the transfers any longer, and we had to do this over the phone. We'll after over an hour of frustration sitting in the car attempting to speak to a non-native English speaking customer service representative, we were cut off. We then went back to the store, which was reluctant to help, but finally assisted us in getting us to the right person on the phone to make the transaction. Now, for the crux of my complaint.

When the transfer occurred, T-Mobile cancelled my account and established one in my daughter's name. No problem. They told me, they would close out the billing and send me a bill for the remaining balance. Again, no problem. That was mid-October. I received a bill on the 31st and paid it in person on Nov 2nd, as I questioned the amount. It turns out I was correct, the amount was wrong. I paid the remaining balance. No problem.

The next day, Monday, I received a notice from a collection agency for the incorrect amount. I called T-Mobile, and they indicated the balance was zero, paid the previous day. I called the collection agency and they too showed the balance zero, but did say T-Mobile sent this to them on the 25th of October. That was clearly BEFORE they sent me the final bill. T-Mobile sent my account to collection for the amount due, prior to even billing me.

Obviously this is not a reasonable business practice and I am in the process of filing a complaint with the state Attorney General, as this is outrageous.

In summary; a word of warning. I would avoid T-Mobile as a phone service company. The obviously deal in unfair business practices as a routine course of business.
Resolved
The complaint has been investigated and resolved to the customer's satisfaction.
The complaint has been investigated and resolved to the customer's satisfaction.
T-Mobile USA
-
no money back
went to T Mobile to connect my phone they connected my phone but after 3 days it stopped working so I took it back to T Mobile and they told me that they they did something that they couldn't fix it so and they lock my phone and now I have to go back again and they couldn't get it going so I cancel my Service and told me they were going to get my money. that was back on May up 2014 kn November 2014 and I haven't received my money back I have tried to talk to people off of different people & T Mobile but they could not
Resolved
The complaint has been investigated and resolved to the customer's satisfaction.
The complaint has been investigated and resolved to the customer's satisfaction.
This review was chosen algorithmically as the most valued customer feedback.
Yesterday my husband & I finally went into the t-mobile store near our home, he purchased a cell phone & we were done...so we thought. We've always dreaded going to this store. In the past we've needed to, but we'd rather drive far for decent service, their service has always been awful. Last night @ 9pm we both got calls from an unrecognizable number...
Read full review of T-Mobile USA
The complaint has been investigated and resolved to the customer's satisfaction.
T-Mobile USA
-
misleading, misguiding, misdirecting, deceiving
I was sold a protection plan I was planned to used it today since my phone broke but when I called the T Mobile rep told me I had to pay a deductible but when I bough the phone and offered the protection plan they never stated that will be a deductible . This is what it shows in my T Mobile page "Premium Handset Protection--For complete piece of mind, protect your handset from loss, theft, accidental damage, and mechanical or electrical breakdown and enjoy fast delivery of replacement devices". and now they are saying I have a deductible but where does it say that in the message.
Resolved
The complaint has been investigated and resolved to the customer's satisfaction.
The complaint has been investigated and resolved to the customer's satisfaction.
T-Mobile USA
-
worst customer service and bogus charges.
T-mobile is the worst experience I've had in a wireless carrier, they rob you blind by charging you more money then you agreed in your contract and they rob you blindly every month with 20$ restoration fee. Plus they have the worst customer service ever, they are rude, arrogant, and will hang up on you multiple times.
And they have been robbing me blind each month with bogus charges and service fees, I feel like this has been happening for too long to too many people and it need to stop.
WORST WIRELESS CARRIER/ CUSTUMER SERVICE
Resolved
The complaint has been investigated and resolved to the customer's satisfaction.
We are here to help
16 years' experience in successful complaint resolution
Each complaint is handled individually by highly qualified experts
Honest and unbiased reviews
Last but not least, all our services are absolutely free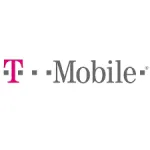 T-Mobile USA contacts