Stanton Optical complaints
80
Stanton Optical
-
I want a full refund and the return of my frames from my old glasses
On 7/21/2022 I ordered glasses I was told they would be ready on 8/4/ as of todays date my glasses are still not available. No phone calls from stanton to let me know of the delays. When I try to call the store, I get a customer service, who simply says the order has been delayed no explaintion as to why. I need these glasses to work and they know this but do not care. This is the worst customer service I have ever had. They advertise quick service but that is untrue. I have had to go to another eye glass company to get my glasses so I want my money back and it known this is the worst place to get glasses.
Stanton Optical
-
Eye glass "specials".
Stanton Optical advertise Progressive lenses plus eye exam plus 2 frames for $135.00

Drive 16 miles to get there only to be told the glasses you get is plastic and the vision is so poor "most people complain and bring it back". "You can hardly see out of it" Quotes from the employee manager/sales person trying to get me to upgrade to glasses you can see out from for over $400.00.

DISPICABLE people and business.
Stanton Optical
-
Rip off
I was told that I could get my glass the same day. But that not true now I have to wait 7 too 10 business days for them. And they was not the 79.00 like they said. 323.10 later. I will not be going back there are sending anyone else there. I got my frames from the 79.00 special rack. I did look at the Tag on it. The price on the tag was 19.00. I got charged 49.00 for them. That is not right in any way. I pointed that out to the manager and was told that no there 49.00. The eye exam was included fir free. But no they only took off 59.00 for that. So as they gave me my bill that total 597.00 all together. They tell me that I saved 309.00 on something that I was told was 135.00 on the phone.
Stanton Optical
-
BOGO and deceiving information you feel customers
My wife and I went to Stanton Optical thinking it was a legitimate business looking out for the customer. I was dumbfounded to see the lies and deceiving pricing that this company has. We bought a pair of glasses that were 199.00 dollar frames thinking that it would be about 300.00 including lenses. Well it turned out to be 420.00 including lenses. There is a sign on the glasses displays that says BOGO (Glasses and Frames). I asked 10 of my friends what BOGO stands for and they told me buy 1 get 1 free. Well after I inquired that I should get 2 pair since the frames were the same price, I was told it would be about 600.00 for both pair. Your company should not lie or deceive the customer and I will make damn sure that all my friends in Yuba city, CA DO NOT go to Stanton for their Glasses. I will refer them to Walmart rather than be lied to or deceived from your company. On a rating of 1 to 10 would give you a minus 4. Dennis Dempsey
Desired outcome: Request and answer that is true
Stanton Optical
-
Glasses still not here
Came in on 5/28 got my exam and ordered my glasses. Got email they were in got there on 6/11 to pick them up only one pair was in they said the other pair way lost somewhere should be the in a couple day they would call when they come in. Today is 6/23 I called they said that there still not there should be in around 6/28. That's a month from the time I ordered them. I understand why I had to wait 7 to 10 days but a month is not exceptable to me. I will have to think long and hard about coming back . Will not recommend them to anyone ever.
Desired outcome: Make good on what you say.
This review was chosen algorithmically as the most valued customer feedback.
I started wearing multi-focal contact lenses for presbyopia after visiting Walmart Vision in 2019. I had a great experience and had no problems with the lenses or with my vision. In November 2021, I needed to have my eyes re-examined and to order new contacts. I decided to try Stanton optical because they were offering a special. Phone calls are not...
Read full review of Stanton Optical
Stanton Optical
-
False advertising / also ripped me off
They claimed I'd have same day glasses they failed to inform me that that was not the case after they said I'd have them I paid them and than they informed me that I'd not have them till the 30th or possibly longer. I asked for my moment back due to false advertising they offered me $40 back out of almost $100 I paid. Not only did I pay these crooks but than I had to pay a whole other place to do my optical exam and glasses. Stanton wants to take no accountability for the wrongs they did to me. It's just really sad that you can't even trust a optical place with your money. Staff were all extremely rude the manager was very rude and unprofessional too. Definitely look other places for you and your loved ones optical needs. Side note look on Stanton optical Springfield mo page to see details on how to sign my petition against Stanton optical if they have wronged you too. I'm going to be sending the petitions to the district attorney's office after I collect signatures
Desired outcome: A full on refund. (Every last penny paid)
This review was chosen algorithmically as the most valued customer feedback.
Why the hell do I have to wait 30 days for my refund if i paid you before i received my glasses in cash.why can't I get your license number also? And speaking about the standing optical in the city of Visalia California on Mooney boulevard
Read full review of Stanton Optical
This review was chosen algorithmically as the most valued customer feedback.
Today I donated 8 excellent pair of eyeglass frames to Stratton Optical located 1990 N Military Trail - Two of the frames were "brand new" and one of the sunglasses I brought in for donation - appeared the employee liked the pair - however all my donations were meant to go to underprivileged only - how can I be sure "all" the eyewear frames will be donated...
Read full review of Stanton Optical
Stanton Optical
-
Glasses and horrible service
Went to get eye exam and had an appointment. But when I got there all the exam rooms were full and I was told appt, make no diffrence, they do what they want. Price was not right. Service was sloppy, manager slammed my glasses down and said she didn't give a [censored]. She bent the frames and told me too leave said I wasnt wearing a mask. But I didn't wear a mask in the begining. I will never go back and I wish a full fefund, i'm turning it into head office. A 59.00 offer on there sign turned into 109.00 bull. Never go there and dont ever take your female girls thay have lesbians working there talk about there personal life
Desired outcome: everyone ther fired and new people trained that its a job not a soap opera
Stanton Optical
-
My job
I am a employee and I have had zero training. Everything I know I learned from another company. Yet everyone wants too complain about me and my work.Corporate has named me employ of the month. Jealousy has made it impossible to perform my job correctly. I'm about too quit if I dont get support. The current manager was fired and 4 people wish to run this business. Only they are a click. Only invite too their group and I have not been
Desired outcome: new manager and only about work.not personal issues
This review was chosen algorithmically as the most valued customer feedback.
My son who was home for the holidays from college went in for an eye exam and contacts. They don't even have an eye dr on premises. It was done on a video call and they had to do it twice and they still screwed it up. The prescription was so wrong that by the time he got back to school for basketball practice he couldn't wear the lenses and had to get...
Read full review of Stanton Optical
Stanton Optical
-
I want to make a complaint on Stanton optical
I went to Stanton Optical with my grandma and mom and I and I walked in with out a mask and I have a medical reason why I can't wear a mask anymore because I have asthma and it makes it a hard time breathing I am not okay with the staff we tried to do eye exam and the service is very bad they had me on my ankle for over a good 5 minutes and my ankle is badly sprained now bruised and my ankle is now worse because of them we will no longer go back to that please and I was charged Last year and they had to me pay out of pocket while I have insurance so I want that money back
This review was chosen algorithmically as the most valued customer feedback.
I completely regret ever going to this company! My bill was outrageous and I have had too many problems. I picked out a pair of frames and decided I didn't like them. I went back in and picked out a different pair. When they were ready, I picked them up but clearly wasnt paying attention, because when I got home, I saw that they werent the frames I had...
Read full review of Stanton Optical
Stanton Optical
-
lens and incorrect prescription
on 4/20/2021 i went to your store on two notch rd, columbia, sc I received my glasses in may after several visits to have the frames adjusted, I still was having problems and was told by optician that the prescription was incorrect
and new lens were ordered. I went back for new lens and they were still wrong I wanted a recheck on my eyes and then went to the Harbison Rd, Columbia, SC the harbison store was the earliest recheck I could get was told that they would take out the tri focal line and remake with only bi focal i went back on 7/5 and those lens were wrong as the tri focal was not taken out I went back on 7/17 and the lens were still not right I HAVE REQUESTED MY MONEY BACK SEVERAL TIMES AND HAVE BEEN TOLD IT WAS OVER 30 DAYS. I'M NOT THE ONE THAT IS EXAMINING EYES AND I'M NOT THE ONE ORDERING THE LENS AND I SLOULD NOT BE PENALIZED. LET ME AGAIN SAY VERY IMFATICALLY I WANT MY MONEY BACK ALL $430 ASAP
Stanton Optical
-
Wrong Diagnosis and Prescription
In August 2019, I had an appointment for a new prescription as a "New" patient. After my exam, the doctor told me that my eyes had improved. He said that it was normal for someone of my age (56). I received my new prescription. I purchased two pairs. One for daily wear and one for the sun. Within a month afterwards, I was tripping and falling over things and I couldn't put my finger on what was happening. My husband and I went to a movie and I was struggling to see the screen. I took my glasses off and was playing around with them when I turned them the wrong way and then I could see out of them from looking through them from the outside of the glasses. When leaving the theatre, I put them back on and miss-stepped on our way out and fell. I soon realized that my glasses were not correct. A part had broke off and then I knew I needed to get back into Stanton to see what was up and to repair them. The lady checked my glasses and had me schedule for an appointment. After my appointment, a different doctor said I was given the wrong prescription. So I had to get a new prescription. Problem was, that I had (2) pairs of glasses with the wrong prescription and faulty arms on the one pair. Plus a pretty bruised up knee from my falls. I am writing you about this because the glasses I have are in disrepair. I have used super glue on them over and over and my husband is getting pretty upset with "the look". It is embarrassing. Not only that but I am struggling to see out of them so I believe they still are not the correct prescription. The reason it took me so long is because I did not know who to go to until a friend of mine said to get online and place a complaint.
Desired outcome: I would like (2) pair of prescription glasses that are not falling apart and are of the correct prescription
This review was chosen algorithmically as the most valued customer feedback.
I received my eyeglass prescription and the staff made a check mark that I wanted them tinted wich I received them but they were not tinted. The complaint is this after numerous call to the store which you have to call and he call center first before they connect you to the Knoxville store but they answer with Knoxville west town even thou they are based in...
Read full review of Stanton Optical
This review was chosen algorithmically as the most valued customer feedback.
I went for an eye exam to get contacts. It was my first visit to your facility. I was told at end of appointment I needed to schedule a 2 week appointment with the doctor to make sure that the contacts worked. I called that following wednesday to schedule an appointment and was told that I did not need to make a 2 week out appointment that I could just go...
Read full review of Stanton Optical
This review was chosen algorithmically as the most valued customer feedback.
On may 20 2020, when the pandemic first started I went to Stayton Optical in Yuba city to pick up my order when I did she refused to adjust them to my face and I overlooked it due to the safe distance and barely got a smile yet alone being treated with respect. I soon was picking them up off the floor because Everytime I put my face Down they would...
Read full review of Stanton Optical
Stanton Optical
-
Customer Service
My grandmother can not see. This visit was her second attempt.
On the first attempt, the clinic did not even have her on the list. They were sent away, getting an appointment on a day a specialist was available for the elderly.
That day was May 5.
My 70 year old mother was dropped off by family along with my 92 year old grandmother. Just as they got checked in, grandma needed to use the restroom. My mom asked the lady at the counter to use the restroom. She was told NO right away. My mom asked why, the woman said, "let me go ask", upon her return, she said, "we just can't" but we'll hold your spot. I felt so bad I was not there with them. We are Native Americans, so I feel this played a part in the decision. My grandmother uses a wheel chair.
My mother had to walk her mother across the Target parking lot, trying to get to the restroom. They did not make it and my grandmother "messed" all over herself!
Is this the type of customer service you expect of your employees!
I tried to put this response on the business webpage, only to be acknowledged through a "blanket" response.
One day, they will be in a similar situation. I bet they will not get the same treatment. I am so disgusted with the care my family received.
In the end, they were told, grandma could not be helped, without surgery.
Desired outcome: I do not know how you can remedy this situation, obviously it has been ok.
We are here to help
16 years' experience in successful complaint resolution
Each complaint is handled individually by highly qualified experts
Honest and unbiased reviews
Last but not least, all our services are absolutely free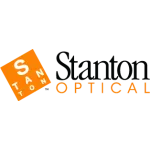 Stanton Optical contacts