Sirius XM Radio complaints
245
Sirius XM Radio
-
SXM customer service
So I contacted SXM on 10/25/2021 to initiate a subscription the online site informed me I was eligible for after entering my radio id. The representative that answered preceeded to tell me I was NOT elible for that subscription but instead a 12mo subscription at a different rate. He had my radio id and accessed my account so I am sure he saw the same information I saw. I said no thanks and hung up. I then called back, reached a different csr who finalized the subscription I initially requested. She then transferred me to what was supposed to be escalated line for complaints however, the csr that answered this line seemed more interested in EVERYTHING else but the fact that his rep lied to me in order to push his agenda. When I expressed that I didn't feel the true issue was being addressed to whoever NICK was, he just chuckled. It was now clear to me that I was going to get absolutely NO 🙅🏻‍♀️WHERE, I thought it best to end the call as politely as possible considering my frustration and go a different route.🛣🔀
Sirius XM Radio
-
Billing
My account is [protected]

Ive been overblled in april
May
June
July
Aug
Sept of 2021 for 44 each month

I desire a refund as my service was never agreed to this high charge

Please advise asap
[protected]@promoproductsbiz.com

This is highly unethical to just charge my card
Ive called many time only to be on hold for an hour each time with no american help
Desired outcome: refund 44 x 5 $220
This review was chosen algorithmically as the most valued customer feedback.
Sirius did not send an email informing me of a renewal. The vehicle is in storage without a battery and can't be driven but charged my CC. I want to be in charge on my subscription, not Sirius. I plan to cancel my 3 subscriptions because of this underhanded tactic.
Read full review of Sirius XM Radio
Sirius XM Radio
-
Auto radio service
I have been a customer of Sirius XM for at least fifteen years or more. I contacted a representative after receiving an increased bill via my email. Unfortunate the service provider was not HELPFUL at all in resolving my issue and disconnected my services the following day. I am very appalled in the representative lack of effort to maintain my services. I called today, September 20, 2021, and asked to talk with a supervisor and transferred to four service workers after repeatedly asking to talk with a supervisor. I told them I will file a complaint about the issues of today. These individuals lack training in customer satisfaction and definitely will impact your business if the problem with them is not resolved.
Desired outcome: [protected]@att.net
Sirius XM Radio
-
Overcharging & unauthorized charges!!
I agreed to renew my SiriusXM subscription for $5.00/month until I cancelled my subscription. It was NOT a promotional deal. I confirmed with the representative that it $5.00/month with NO increase. She assured me that the fee would not increase. SiriusXM raised the fee to $20.63/month without notifying me. I called several times to straighten it out. First I was told that a request form reimbursement was filed on my behalf and someone would get back to me within 7 business days. No one returned my call after 3 weeks. So I called several more times. Customer service in the Philippines kept hanging up on me. I finally got someone from the US. Unfortunately, she was no help either. I was told that I was a liar. I requested that they listen to the recording of the agreement I made with their representative. I was told that it was confidential and refused. SiriusXM is a SCAM company. They outsource their customer service to a foreign country that's allowed to scam customers. SiriusXM does NOT follow the agreement that customers agree to. They will increase the rates without informing customers. Their customer service is RUDE. Hanging up on customers is unacceptable!
Desired outcome: Reimbursement of ALL overcharged fees!!
Sirius XM Radio
-
Cancel Michelle collins show
How does this person have a show ? Is she on medication.? she cannot keep a train of thought, ping pongs every 20 seconds to a different subject, like she's manic, is watching the damn Olympics on air BC SHE HAS NOTHING INTERESTING TO SAY OR TALK ABOUT! WHY IS SHE EVEN ON THE AIR ? She has serious mental issues and needs medication . She abusively berates Ciara and Abby on air for how crappy the show is ITS HER DAMN SHOW,

Someone [censored]ing cancel this nut job !
This review was chosen algorithmically as the most valued customer feedback.
Wanted a service to listen to music, just music and now what do I hear some reading articles from the newspaper or talking about their neighbor that has a cat in her tree and will not come down... Really! Listeners just want to hear music and not Mr. St James complaining about his life...
Read full review of Sirius XM Radio
Sirius XM Radio
-
Service radio
Angelina Moore
8 Birch Street
Troy, NY 12180
[protected] (cell) [protected] (home)

My Radio have not worked in 1 1/2 years. I called then to ask to drop the Kia Soul. The representative talk and talk and offer me a raiod. Well I have not use that Radio because it could not be install until I get my car radio fix. And the dealer said it;s going to cost. I thought I could save enough to get it repaired but as of this date I cannot.
I would like a refund on monies paid for the Kia services that I was unable to play music and a label to send your radio back.
This afternoon I was able to cancel the Kia Soul order after 2 hours on the phone what a mess.
Sirius XM Radio
-
Sign in
Every time I try to sign in on-line on my PC, SiriusXM "doesn't recognize my user name or password" and the only way I can get in is to change my password.

This is complete BS.

My password hasn't changed. What, are you trying to force me to change it? Do you know how annoying this is?

STOP IT! Do not force password changing. It's only a radio subscription.
Desired outcome: Stop making me change my password every time I log in - which is rare.
This review was chosen algorithmically as the most valued customer feedback.
On July 22, 2021 I contacted Sirius XM regarding a charge to my personal Suntrust Bank debit card. I used to be a Sirius XM customer, but cancelled my service when I bought my new car, which has Apple passthrough. I discovered today that my debit card had erroneously been charged $28.14/month for 8 months after my cancellation. I contacted customer support...
Read full review of Sirius XM Radio
Sirius XM Radio
-
Complaint
Sirius xm says they contact you before your renewal is to become due. THAT is a LIE... they never have contacted me before by any means, email, text or anything they just took $50.00 out of my account without notification and discover let them hand key it in... gotta love a credit card company who just lets anyone do anything... NOT... so I cancelled... I dont need them, I dont want them and I will not PAY for free radio... so they can go to hell
Sirius XM Radio
-
Billing
I received my statement June 25 th which was generated on June 9 th which happens to be the DUE DATE. I called Sirius to renew subscriptions but they want to also apply a months charge of 32.00 . I dispute that charge cause the renewal statement Should have been sent to me a month prior so I can either renew or cancel. Apparently the girl I spoke to just didn't understand my issue.
These billing practices are shady. This is Exactly why I don't use a card for payment. Invoice only. Being a customer since 04 !, I would expect better resolutions than I received this morning. And mailing out renewal statement in a timely manner! There's many other music options out there. If they don't resolve this today, I'm done with Sirius
Desired outcome: Would like this resolved and a fair price for a year.
Sirius XM Radio
-
unethical behavior
My husband cancelled our Sirius XM radio when we got rid of our vehicle. He received proof of cancellation via e-mail on 11/21/20, #673-BJF-415. Instead of cancelling my service, they continued to charge my credit card $20.19 each month. When I noticed the fraudulent charge, I called Sirius to have it removed. They will not remove the charges claiming the contract is valid even though I have proof of cancellation. Sirius claims that their employee keyed it in as a new four-year contract ending in May of 2024. What? I did not authorize a four-year contract. I cancelled within the free trial period so I am not responsible for the monthly charge of $20.19.

I called my credit card to have the charges removed. I will file a claim, seek a class-action lawsuit, contact the Better Business Bureau, media, and will never use Sirius radio again (even if it's free). This is a fraudulent practice and needs to stop.
Desired outcome: All charges removed and discontinue this fraudulent practice
Sirius XM Radio
-
Cancellation
I want to either start or find a class action lawsuit against this company who goes out of its way to keep you from canceling and you can't even remove your card from their database so you have to cancel your card. I don't care what department you call into and talk to there is no way to cancel even though they've told me they will do it but then don't and if you call back and they say well we don't show on your record...

This company needs to be taken off the air.

Yeah I can get into all the little details about when I call in and get hung up on or lied to and transferred and get hung up on or you try it through the text to the site and all it does is load a blank link every time it doesn't matter what browser or connection I use, BUT anyone that's dealt with cancelling already knows. About like trying to cancel Planet Fitness. Another day another junk company.
Sirius XM Radio
-
Rick Springfield sucks on the 80s channel!
Respectfully,

I pay a lot of money for "Mostly Music" on Sirius XM.

Recently, Rick Springfield debuted on the 80's channel and he is the worst!
Not only is he boring, dull, no personality but he's horrible at what he does. He should not be on the 80's channel or any music channel.

Every time I hear his boring voice I wonder why you even hired him to do this job? I now shut off the 80's channel every time I hear him.

He is the worst! Please get him off Sirius XM.

Thank you.
Desired outcome: Get Rick Springfield off the air!
Sirius XM Radio
-
DJ's that talk to much. Playing same artist over and over on classic country and same songs on certain channels
Classic Country has been playing straight Alan Jackson songs for over a week now. If you want to do that then give him his own channel.
I and many others would like to have the classic country channel back. Give Alan Jackson his own channel. Phlash Phelps on the 60's channels talks incessantly. I don't pay for all the talking. if i want to hear DJ's talk, I can go back to regular radio. 70's on 7 play the same songs over and over again. you hear the same songs several times a day. You need to refresh your stations and songs that get played. I pay lot for the service and feel I'm not getting my money worth. Dave Hoeffel is another one who talks to much. Please help. Thank you. Diana F.
Gee.
Desired outcome: Less useless chatter y DJ's. Play more than just the same list of songs. Get back to classic country music
This review was chosen algorithmically as the most valued customer feedback.
I have been charged for Sirius XM service for the past 3 years. The subscription was cancelled in 2018. After several long customer service phone calls, the service stopped working in our vehicle and we moved on thinking all was well. We used the same card for Sirius that we used for groceries and household bills until this year so the fact the Siriu...
Read full review of Sirius XM Radio
Sirius XM Radio
-
Sirius xm
I signed up a year ago for radio in 3 cars I was told that I was going to be charged $6 a vehicle yet I am currently going through my account and I have been charger $42 the last 3 months and multiple charges through past year and I called and the Supervisor refuses to assist in refunding my account I did not agree to 42 a month but 18 a month I need this fixed asap I am not a happy customer at this point I have been lied to by your representative
Desired outcome: Refund me the 3 charges of 42 a month
This review was chosen algorithmically as the most valued customer feedback.
On April 9, 2021, I spoke to Anna from Sirius about account # [protected] and account # [protected]. Both accounts were expired and the entire payment agreement is on tape. For the first account # [protected], The website said I owed $47.39 plus $306 and some change for my renewal. I stated to Anna that I have never paid a lot for Sirius and would not do...
Read full review of Sirius XM Radio
Sirius XM Radio
-
Trying to cancel siriusxm subscription
Hello: I am filing a complaint against Sirius XM for not cancelling my service.
On 02/27/21, I went online to cancel. The site said to call to cancel. I called but they were only there Mon-Fri. I started a chat - 3 hours later my subscription was still not cancelled. I was transferred to several people - each one started all over again.
I've been a customer of theirs for years, mainly because every time I tried to cancel in the past, I gave in and renewed because the process to cancel was taking too long. This time, I was done.
Before exiting the chat, I made sure I was clear of my intention to cancel and said I would send them a prorated check for the current subscription to date, which I did.
The chat and all documents are attached.
Thank you
Desired outcome: Cancelled service as of 02/21/21 with no additional charges and no additional time taken.
We are here to help
16 years' experience in successful complaint resolution
Each complaint is handled individually by highly qualified experts
Honest and unbiased reviews
Last but not least, all our services are absolutely free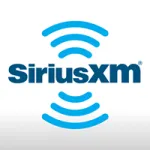 Sirius XM Radio contacts