TV Land
-
TV Land channel on direct TV
why can't you show reruns of the Three Stooges? You have mike and molly , gunsmoke, and many others shows, but not the Three stooges. Please consider that many many people love the three stooges. We had dish network for over 28 years and switched to direct a few months ago. Even dish has a channel called ME TV and they played all the Three Stooges reruns. Please step up to plate and start showing the three stooges. Thanks Gary
TV Land
-
Pride week
Your support of so called pride month is offensive to me as a Christian. The main reason i watch TV Land is because it normally plays shows that didnt promote this new wave liberl ways of the new hollywood cap they show now. I thought TV Land was a station I could watch without having an agenda cramed down my throat. I guess thats too much to ask though. Thanks to your network, and your stance against Christianity you will be losing atleast one family that watched your network a lot, as i am now convinced the only option for watching TV will be old movies or pure TV, but I am done with cable and the rest of Hollywood. May God have mercy on you, and may you repent from your wickedness in Jesus Name
Desired outcome: Take off the rainbow, unless its used in its intent as a reminder of the promise from God to not flood the earth again
This review was chosen algorithmically as the most valued customer feedback.
My family was extremely disappointed to see you cave into the politically correct narrative of posting the gay pride flag during the Andy Griffith Show. We can't even watch a good old tv program without having to be indoctrinated and constantly reminded it is gay pride month. The gay movement has made a mockery of the rainbow, since it has alway...
Read full review of TV Land
TV Land
-
gay flag during a wholesome show
I watch TV Land daily and I'm disgusted that you have bought in to the WOKE "pride" month! When my family watches a wholesome show like Andy Griffith I don't appreciate you pushing your inappropriate gayness by showing a rainbow flag. I will not be watching your gay channel anymore and it's very sad that one of the last untouched programs has been corrupted with complete wokeness.
TV Land
-
Commercial on TV Land
While watching a TV sitcom on your network, a commercial came on beginning with a young female who began the commercial with, "For me, being queer has never been more important than this year…!"

I'm appalled! This type of language is unacceptable, especially with very young viewers! Using the word "queer" has a very negative and harsh connotation!

Very disappointed with the Network's decision to air such a controversial and even offensive commercial!

This is supposed to be a television station with family friendly viewing! This wasn't even during prime time viewing.

What the Hell!

Appalled viewer,

DW
Desired outcome: Stand your ground and don't be bullied by these special interest groups. Which make up approximately 4% of the population.
TV Land
-
Stop airing inappropriate commercial or I will cancel my service and tell them it is because of your channel
I am so angry at your programming. Number 1, you have a rainbow on the screen at all times. My kids know what that represents and I do not support that. Anything about a sexual concept should not be on TV commercials. Then today, a gay woman comes on and tells the audience, my kids included that they should Say Gay. I am sorry I am a Christian and I do not support that and I am so dissappointed that on a family TV channel it is pushed in our faces. If you do not take it off, and let me know, we will cancel Dish Network and note that you are the reason. You are stepping all over my rights. What the gay community is doing is not fair. I never said anything negative about gay lifestyle until this year where it is being thrown in our faces. You have no right to do that.
Desired outcome: Remove Gay and LGBTQ referenced commercials from your channel. Any sex to be honest. You have a family channel and you have a responsibility to protect our children.
TV Land
-
Promos of other network shows
WHY do you have to promote the MTV Movie Awards for days? Taking up 25% of the upper right of my tv screen with the huge lettering for MTV Movie Awards! A COUNTDOWN? I'm not happy to have that while I'm watching Gunsmoke! WHO are these STARS anyway? #Awkwafina? An actress? Other God Forsaken names of nobodies! The Golden Era of Hollywood is LONG over. But I'm sure the ones who laid the foundation of movies and television didn't think it would be turned into a Garbage Dump
Desired outcome: Read your complaints. Build a better business.
TV Land
-
Medicare commercials
Why do you loop the same commercials so the viewers are subjected to the same nonsense every break during every show?

Would you PLEASE stop running Medicare benefits commercials on every commercial break? Believe me, we already know what our benefits are and what we qualify for!

Could you especially REMOVE the Jimmy Walker commercials.. so incredibly annoying they almost border on offensive!
Desired outcome: Remove Jimmy Walker Medicare commercials and stop frequency of all Medicare commercials.
TV Land
-
Banner ads while watching a program
I noticed yesterday you started advertising Paramount+ using banners at the top of the screen during the programs. Nice to not to be able to see the actors faces or part of the program not to mention how distracting it is. I won't patronize Paramount because of this. Nice Job you greedy Bas**ds. You are ruining TV Land, can't you see all the one star complaints. Good thing you are not a subscription channel, you'd be broke.
Desired outcome: Remove banner ads during programming.
TV Land
-
The Golden girls.
This may sound funny to you, but you really destroyed my Sundays I looked forward to watching The Golden girls, and you guys put that show Mike and Molly on instead cannot stand that show please please make Sunday all about The Golden, girls, especially in the honor of Betty White... You guys chose a really bad time to take that show off on Sundays I know it's on early in the day but I would like an all day Golden girls marathon on Sunday.
Desired outcome: Please fix this situation I just wrote about.
TV Land
-
TV Land
I just wanted to express how ignorant your disclaimers for Gunsmoke are. Way to bend over for the few.

This morning as many other mornings 4/22/2022 I was insulted by your disclaimer about outdated social norms. There has never been a TV show that conveyed the goodness of the human condition in America the way Gunsmoke did for so many years. Stop bending down to the few who would complain about anything and start appreciating the overwhelming majority of the American people. I'm guess TV Land is owned by another company with an agenda. NBC?
Desired outcome: Take them down.
TV Land
-
Sickening hiv drug commercial is on loop
I use to enjoy tvland. Now, I cannot stomach it. The same 3 commercials run every break.

One of which I am sick and tired of the commercial of the two black guys kissing... I refuse to let your network force this trash and sickening lifestyle into my home... I think the drug that helps these folks has been well advertised... enough!

new commercials please
Desired outcome: Much needed commercial refresh
TV Land
-
Advertising issue 2/24/22
Why would you run a Car Sheild Commercial over and over that

states: "America is at a breaking point". Bad timing with everything that

is going on in the world right now don't you think? People are already

frightened that war is coming and your allowing a commercial to play over

and over that is saying America is basically heading for disaster. No matter

what the commercial is trying to sale, the statement that "America is at a

breaking point" isn't a good signal to send.
Desired outcome: Pull the Commercial
TV Land
-
Commercial
So I see you have a commercial of three previous presidents of the united states of america. I believe these three in particular are all satanic evil devil worshipers to say the very least and you have them on tv telling people to get jabbed with an experimental gene therapy known to kill and damage children, seniors and all in between. It's bad enough you have a disclaimer for the gunsmoke tv show... Shame on you!
Desired outcome: Take the commercial off the air now.
TV Land
-
Implanting spanish on episodes of Everybody Loves Raymond
Lately, every episode of Everybody Loves Raymond that I have been watching is interrupted by mexican language translation being inserted into the show. I don't speak it and do not want to hear it on this program. There are spanish channels already.

It is irritating and I will stop recording the different shows I like on my DVR. I hate political correctness.

If this continuous I will stop watching TV Land and communicate this to everyone around me. Keep the Spanish translation off of your shows, particularly the show mentioned above.

Thank you.
Desired outcome: Remove the inserted, periodic Spanish translation from Everybody Loves Raymond and other shows.
TV Land
-
Vaccines
Please stop pushing these killer vaccines on people. As of this writing, 32,440 people have died from this death shot. That is right from the CDC VAERS website. That number is probably way under reported by its own admission. The website admits this only constitutes about 1% of the actual numbers. It is especially disturbing to watch you push these death shots on kids that are in no danger of this virus. Obviously, TV Land is controlled by the corrupt mainstream media moguls who are trying to destroy our freedom and our country.

While I love much of the old programming, I will not continue to watch this propaganda. You lost me.
Desired outcome: End the push for this deadly vaccine. Especially pushing it on children. PLEASE STOP!!!!!!
TV Land
-
Vulgar commercials
I have chosen to stop watching TV Land due to the inappropriate and vulgar commercials. I hope the company will consider removing inappropriate and vulgar commercials, such as: commercials about phone dating, commercials advertising MTV shows or other non-family friendly content. I really enjoyed TV Land and would love to start watching it again if these issues are resolved.
Desired outcome: Please remove inappropriate and vulgar commercials from TV Land. Examples of commercials I hope you will consider removing are: commercials about phone dating, commercials advertising MTV shows or other non-family friendly content.
TV Land
-
Size of Episode on Tv
For some reason TvLand is making the size of the shows being showed 12 inch's smaller then the actual tv screen, which is very aggravating. We didn't buy a 75 inch screen tv to be watching a 58 inch screen. We enjoy the channel very much when it's normal. We can not understand why you would make the broadcast smaller then the actual screen size. Please fix it and put back to the full screen. Ridiculous! Do the right thing TVLAND!
Desired outcome: Full screen
TV Land
-
Advertisement
Advertising phone sex? Really? This needs to be removed! TVland is a family friendly station. It was at 2:00 am but none the less if I wanted to see that trash I would have HBO. MANY people record programs, (Im one of them) I dont want to look at it nor have my family see it. Remove questionable content or I'll have to remove this channel. I/my family watch it daily but not the only one with those programs. Highly offensive! A girl in bra and underwear advertising phone sex. Give me a break!
Desired outcome: Commercials permanently removed from FAMILY channel
Tv land now has advertising for phone sex?! Really? A "family" channel? Needs to be removed immediately. Many people record programs now. Unacceptable
TV Land
-
Two and a half men
Please put on some other shows other than Two And A Half Men. It is literally on all day on weekends. Charlie Sheen is a scumbag and I have no interest in watching that show. He had probably been arrested by now for Pedophille and Crimes Against Humanity. There are so many shows available- surely you can serve the community better. Father Knows Best, Brady Bunch, Columbo...
Desired outcome: Other programming
We are here to help
16 years' experience in successful complaint resolution
Each complaint is handled individually by highly qualified experts
Honest and unbiased reviews
Last but not least, all our services are absolutely free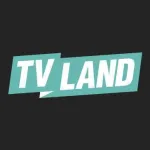 TV Land contacts