Sheetz
-
App information
I'm sick and tired of having this entire LGBT lmnop crap shoved in our face. I guess I will just have to leave sheetz and the other companies doing this mess. Human is Human don't need to support a so called club. My family and I have said that we don't shove our views in your face don't shove them in ours. This is becoming a disgrace. So what is sheetz going to do about it.
Desired outcome: Remove the LGBT lnmop group from your app. WE DONT WANT IT SHOVED IN OUR FACE. PRIME EXAMPLE DISNEY.
Sheetz
-
Sheetz streaming commercials
Can't stand your streaming commercials, or. 'Why the Sheets not?' and the Sheetz condom ads, and the Asian everyone calls Joe, but whose name is Kevin. All terrible for different reasons. They are convincing me to never visit Sheetz, even though there are several in my area. So, effective in a negative way, I guess. I suggest you refrain from dirty language, dirty thoughts, and dirty racism, if you want to dare people in.
Desired outcome: Better ads that focus on positive things.
Sheetz
-
Poor fuel quality 93 octane was orange and clogged the 4 carburetors on my motorcycle. Located at rt 309 and airport rd Hazleton Pa
Purchased 93 octane from pump number 17 or 18 on June 14 2022 at around 1am on my way home to fill up my motorcycle. Ran my bike to work the next day which is about a 15 minute ride and on the way home later that day my bike started running like garbage. Parked my bike for the next 2 days went to ride it again and would barely stay running. Parked again. Finally on June 22 2022 was able to diagnose. Started to take all my fairings off drained the bowls on my carburetors and noticed a orange tint. Drained into a clean clear container and the 93 octane was orange like HI C orange drained my tank and that also was orange.
Desired outcome: I would like to be contacted so we may come to a resolution. My name is Bruce Barna Jr you can teach me at 267-274-7300 or [email protected] Thank you
Sheetz
-
Contact
Called about a problem. Took the option of being called back because 3 customers holding. 2 hours later no call back and called them again 2 customers holding. Clearly they want to spam people and sell information but ignore customers and never respond. When they were actually cheaper it was worth it. But now it's more expensive annoying spam and annoying phone calls because they sell your data.
Desired outcome: Actually hear from shitz and stop being slammed with calls and emails
Sheetz
-
Diet Mountain Dew
Just following up and see if there is a response for complaint number 1169

I do have the program for the drinks and I purchase that every month thanks for taking a look at this I don't know much more to say where I put down I don't know why it's asking me is too short. This goes along with the complaint I sent yesterday it's on video in West Virginia store. If it doesn't go through I know there won't be no action taken because you're prolonging it
Desired outcome: Something for free that will be nice
This review was chosen algorithmically as the most valued customer feedback.
I went to New Stanton Pa Sheetz like I always do with a coworker at lunch. Almost everytime there I have bought products that needed proper ID in order to buy. This time though, a new employee that doesn't know how to do their job (Rae) refused to sell to me, saying my ID wasn't up to their standards, when there is nothing wrong with my I'd. So I wanted to...
Read full review of Sheetz
This review was chosen algorithmically as the most valued customer feedback.
17188 Owens Dr, King George, VA 22485 Day June 14th 2022 I went to my local sheets in and I ordered a Drink I get every day. I asked the manager about a year ago if I could have the "extra". (The employees often measure the ingredient to make the product oversized) This drink is poured into an 18 maybe 16 oz cup. It is a more expensive smoothie because it...
Read full review of Sheetz
Sheetz
-
Gasoline station
Sheetz store number 481 at 505 Wendell Blvd; Wendell, NC is running a scam on your loyal customers. Numerous times during the last few months we have used the location for gas. The pump always states, "loyalty card offline." Therefore the 3 cents per gallon discount is not given. When you go into the store for a receipt (pumps are always out of paper) sometimes you will be given the 3 cents per gallon in cash but usually you get an attitude by the staff or a different story as "you have to come in before fill up to get the discount". The store is often dirty and the surrounding area has debris scattered around the store. Not well kept as most other stores are normally.

I feel this store is a stain on the reputation of Sheetz and needs attention by management. I have had very good experiences at other stores.

Regards,

Barb XXXX

Note: I tried to send this to Sheetz and it would not send. Guess they do not want comments from customers
Desired outcome: I would like a response by the company and action to bring the referenced store up to the standard for Sheetz
Sheetz
-
Rewards program app
Emailing for the second time (no reply first time). Your app scanners are terrible at your registers in most of your locations. About half the time the gas pump works, most of the time your self checkout scanners work. Perhaps a third of the time your register scanners work. I've lost an untold number of points and why would I want to go to a Sheetz if I'm unsure I'll get the rewards? It's not even about the rewards, though. You have product savings tied to the card scan. Tonight I paid extra because your scanner didn't work in the Wexford location. Yes, my phone was at full brightness (I'm asked every singe time my phone doesn't scan). The attendant spent a full minute trying to scan my phone and even called a manager who shrugged her shoulders and said something like "oh well," or "that's the way it is".

If this is widespread enough that everyone knows to ask if my phone is at full brightness, WHY HAVEN'T YOU FIXED IT YET? This is clearly a hardware problem. Fix it. You make enough money to upgrade the older stores. How many sales do you think you're losing when people are indifferent because they may or may not get the advertised discount?
Desired outcome: Fix the scanners. Some reward points given back to me for the ones I've missed would be nice.
This review was chosen algorithmically as the most valued customer feedback.
6/12/22 at around 6:30 pm. I ordered a sausage and egg biscuit and a bagel with cream cheese online. The biscuit, sausage, and egg were all over cooked and hard as a rock. The bagel had such little cream cheese that it didn't even cover one half of the bagel. When I went to pick up my food, I stood around for about 10 minutes because they had my bag of food sitting behind the mto food counter instead of on the pickup rack.
Read full review of Sheetz
Sheetz
-
Sheetz bradford 16701
Every time I go in, one of the shift leaders Cassidy is a mega bitch. She'll stand and stare at me waiting to be cashed out, or look at me waiting for service and walk away. Then she stands in the kitchen and talks about customers negatively to her coworkers. Tell her to take her personal problems out of the workplace for god's sake and do her damn job. Sometimes I don't have time to wait around for someone else to come do her job for her. I think I've stood as long as almost ten minutes because she just wouldn't.
Sheetz
-
Diet Mountain Dew fountain
Diet Mountain Dew fountain

I get a sheet about four or five times per day seven days a week. I'm on the program for free program. There's three sheets in Chambersburg that I go to they always seem to be out of diet Mountain Dew. I'm in the restaurant business too and I never have a problem with my Pepsi products. If I do run out by chance which sometimes I do I'm usually call my sales rep up I have it the very next day.
This review was chosen algorithmically as the most valued customer feedback.
I went inside to pay for gas because I had 5 cents off on top of my 3 cents and I said $60 on pump 8 at the Canonsburg location on 6/10 at 10:15AM and the cashier charged me for $16. When I said no, that's not correct she said she fixed it and when I went out to pump, it stopped at $16. I had to go back in and I lost my 5 cents off because she used it on...
Read full review of Sheetz
This review was chosen algorithmically as the most valued customer feedback.
June 8 2022 I walked into the Sheetz store in Chestnut Ave in Altoona Pa I used the restroom then sat over in the cafe area charging my phone I was in the middle of eating my crackers minding my own business staying to myself and this loud voice comes over the loud speaker saying "The lady in the pink sweater if your business is done here you got to leave...
Read full review of Sheetz
Sheetz
-
I'm complaining about your rude customer service person Dani on national highway
Your customer service person this morning at Sheetz on national highway was very rude to me this morning I purchased my items I said good morning and she had no reply to me at the end of my purchase I told her to have a good day and she ignored me like I was not there her name is Dani and I come to this store every night before I go to work I will no longer come to this racist location and I will let all my friends know not to come to this racist store
Desired outcome: She needs to be fired or retrained tf on how to be a costumer service person I have 25 years in customer service and I would never treat anyone like I was treated this morning
Sheetz
-
Customer service
My friend and I walked into a sheets store wanting to buy Juul products. I purchased mine but they refused to sell to my friend because we walked in the door together.. The manager asked if we were together and I explained we came in the same car but we're not together. She said she was allowed to sell Juul products one transaction per person. I said I understand, but didn't know why they refused service to my friend.. She then tried to throw power and said she could refuse service to me.. What the heck? Completely rude! I'm starting to wonder if they refused service to him because he is not white?

Background on me. I am a medical professional with a PhD and am in my 50s, so it's not like I'm some mouthy teen. Probably will never return to sheetz and will express my feelings with everyone I know.
This review was chosen algorithmically as the most valued customer feedback.
On June 6,2022 I walked into the Sheetz in Louisa,VA at 11:21 pm. I walked to the counter and was trying to ask for L&M menthol. Nothing was coming out when I tried to tell the cashier what I needed. I also have a mental issue where it takes a second to register what someone says something to me. So when she asked what I needed it took a second to register...
Read full review of Sheetz
Sheetz
-
Missing item
I placed an online order today (6/4/22 around 4:15pm) and didn't receive the king sized/shareable bag of peanut M&Ms I ordered. All other items are accounted for and I checked inside of my MTO food bag and they're not there either. I've had a lot of quality issues with this site and I'm close to being done even ordering from your franchise at this point.
Desired outcome: Credit for missing item or free king sized candy bar perk?
This review was chosen algorithmically as the most valued customer feedback.
Everytime I go to Sheetz in the morning and I live right across the street the cashier named Amy is very short and disrespectful to me. If it takes me more than a couple of moments to turn my debit card on or find something like my Sheetz card she becomes very impatient and antsy, and by doing so makes me feel very uncomfortable. As of the time of thi...
Read full review of Sheetz
Sheetz
-
Salads
The salads are overpriced for the amount of salad that is in the bowl. I thought for the price 2 salads should of come out. I was still hungry when I finished. Don't know how much more information you all need to confirm my point. The size salad was meant for a small child's appetite. With every other item on the MTO it has plenty of food for the price.
Desired outcome: Put more greens in the salads or take 3 bucks off price.
We are here to help
16 years' experience in successful complaint resolution
Each complaint is handled individually by highly qualified experts
Honest and unbiased reviews
Last but not least, all our services are absolutely free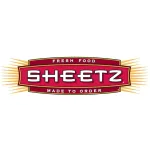 Sheetz contacts