Woolworths complaints
1303
This review was chosen algorithmically as the most valued customer feedback.
I visit pretoria once a month and for convenience, shop at the watermeyer woolworths. I have not been here once where there was not a long que of people, bad service from staff, no staff on the floor to assist and a group of staff always chatting behind the storeroom at the side of the hot-food counter. Today there were two poor ladies at the tills managing...
Read full review
Woolworths
-
Team members being recruited for jehovah witness within work place
I worked for a supermarket. While I was still working there I was recruited by jehovah witness who also worked there. I then left company to Perdue other employment. However not long after that decided jehovah witness was definitely not for me and they got mad and managed to talk my old store manager into banning me from store saying I was threatening them etc. I had actually left company on good terms so was quite distressed that this could happen. And just wondering if it is acceptable for jehovah witness to recruit within Woolworths work place? Thanks
Desired outcome: I would just like to know if it's acceptable
Woolworths
-
A member of staff
Incident occurred May 4 2022 at 8.37am. A member of staff was asked to do a price check for me as I thought the crackers I had scanned were being discontinued and were $2.00 and not $3.75. When I picked the box up the ticket directly underneath said clearance $2.00. Greg went to check, came back $3.75, I said ,"no I'll show you" took him up there, I hadn't read the tickets small print, only the large $2.00, so I made an error, I said the boxes have been moved, Greg said rudely, "no it hasn't " I said ,"yes it has", he said"no mate no one has moved them" u said ,"how do you know" he said," because I'm the only one that's come up here", I said," I put these in my trolley half an hour ago. I have the Incident recorded, I always put my recorder on when in that store because of rude staff in the past.
Desired outcome: I'd like an apology from the person involved, not from management or anyone else, I want it from Greg in person and in writing. Within a reasonable time frame.
Woolworths
-
12 pounds of crab legs
I ordered these on March 30th and never received them I don't know how or if you ship to the United States but I was sent an email verifying you would. Luckily I used pay pal. Very disappointed and feel as though it was a scam.

Order No. P120220331880110729

Placed on 03/30/2022 UTC

Order Shipped

Customer Information

Shipping To

Express ( 6-9days)

JayNelson

W8309 County Road C-Wausaukee/Wisconsin/United States 54177

Tracking Number

LW206655571CN

Carrier

huahanwuliu

Products

Packing & Shipping Items

🔥Hot Sale🔥Colossal Alaska King Crab Legs

12 LBS/5.44KG

SKU:

$59.98

X1

$59.98

Subtotal: $59.98

Shipping: $6.99

Discount point: -$0.00

Shipping Insurance: +$0.00

Tax: $0.00

Total: $66.97
Desired outcome: I would like my Crab Legs
Woolworths
-
Total lack of technical service and total lack of service in general
I had a Smash & Grab 3 weeks ago and had to get a new Credit card from Woolworths. so far so good. Then the nightmare started. I wanted to register my credit card, like any other credit card, so that I could pay beneficiaries and transact on it. Originally I was told that it would take 7 working days from 31/3/2022 when I registered it on line (again with much difficulty and many error messages, telling me that there were technical errors, I managed to get it registered. Then I was told that there I had to wait 10 working days to be able to change to credit limit on my account. This would be have been 14th April. Allowing for the Public Holidays I should have been able to change my credit limit on the 19th April. I had a big bill that I was waiting to pay to a very patient Surgeon, through my Woolworths credit card so that I could reap the rewards - one of the benefits they advertise. Still no joy and again on the 20th - still no joy. I was sent from pillar to post, between Woolworths Financial Services and Absa Bank - NO-ONE WOULD TAKE OWNERSHIP OF MY PROBLEM. I have literally spent HOURS on the phone over the past couple of weeks, answering security questions EVERY single time, not to mention the amount of money spent on these phone calls for a Pensioner. I have always been a big Woolworths fan but this has totally destroyed my faith in them. Eventually I lost it and cancelled my credit card with them, which had served not purpose anyway and NO APOLOGY, NO TRYING TO SAVE A CUSTOMER NO BLOOODY ANYTHING. Today they returned my credit from my credit card (always tried to keep it in credit, into my bank account but again with no apology - NOTHING. I am so disgusted with an organization such as them. They do not care at all about the small customer battling to use their services. It will be the last time I will even shop at Woolworths for anything on principle. There are many more shops with superior products now, at cheaper prices and better Customer care. I have never been more disappointed in a worldwide brand than I am with Woolworths right now. They record every call made to them(so they say) so maybe they should play back every call that has been made since the 31st March and do some serious Customer Care training.

I am done with Woollworths and their TOTALY LACK OF CUSTOMER CARE.
Desired outcome: Too late for any outcome.
Woolworths
-
Gassed ripen Fruit and over priced fruit
I was lucky today when I noticed the cost of Truss Tomatoes at the register $16.90 a Kilo so I gave them back to the shop assistant who remarked (that's dear) If I had not been paying attention I would have been ripped off like a lot of customers have been.

Also about the quality of the fruit, most of woolworths fruit is Gassed Ripened so it looks good on the outside but when you cut into it's still green inside and it never ripens so it get put in the bin, you will also get mould growing on the fruit 2 to 3 days after buying it.

Where is the ACCC, why don't they charge woolworths for false advertisement their fruit is stored and when they want stock they gas ripen it overnight so the Fruit cannot be Fresh as they advertise, they are "Not" the fresh food people.
Desired outcome: The ACCC to charge wooworths for False Advertisement.
Woolworths
-
Roast Chicken
Hi,

I went to Woolworths, Mega City on Tuesday on the 29th and bought a whole roasted chicken, when I got home I realised on the inside it didn't cook thoroughly it was still bloody and runny the actual chicken hadn't cooked properly as it was still very soft and soggy to eat, it was as almost as if you can roast it again .

I was very disappointed as I've bought chicken before and this was never the case .
Desired outcome: Please replace it with a well cooked chicken, I can enjoy.
This review was chosen algorithmically as the most valued customer feedback.
Went and done my shopping, after that I stood in line at the front counter to get tobacco products. As I was waiting in line the lady at the service desk started cleaning out rubbish bins instead of serving me (not that I minded as it was busy and she probably haven't had a chance to do it yet). After she emptied the bins an uber driver came in and walked...
Read full review
Woolworths
-
Refuse to exchange item
On 26.02.2022 I bought two packets of panties but only realized at home that I accidently took the wrong item and on 12.03.2022 I took the one sealed packet back to woolworths to change for the right item. They refused to exchange it but on my till slip it says I have untill 24.4.2022 to return the sealed item. Im taking care of my paralyzed, bedridden husband and because I do not have transport I had to make arrangements for someone to take me to the mall and leave my husband on his own without supervising. Because the item is still sealed and I have my proof of payment I feel there is no reason for woolworths to refuse exchanging the item and on the stip it says I have untill 227.4.2022 for full refund! It was not a sale item! I feel woolworths was very unreasonable and should keep the promisses on the till slips as I have no use of this item now and was in time to change the sealed item! Thank you for your support.
Woolworths
-
Staff
I have no complaints about Woolworths staff. They are cheerful, hardworking and efficient.

My complaint is about the horrendously discriminatory policy of sacking unvaccinated staff.

This is stupidity of the worst kind, on the part of Woolworths management. It serves no useful purpose, because the "vaccination" does not stop the spread of covid-19, and has proven to be very dangerous for many people.

Therefore, I will no longer be a customer of Woolworths, until this policy is abandoned.

I will be encouraging everyone I know to boycott Woolworths while management pursues this type of unlawful coercion of its staff.
Desired outcome: Reversal of policy to force all staff to be vaccinated.
Woolworths
-
Genesis power-up brown loaf
Purchased the loaf of bread on the 22nd February from woollies metro at Rosebery Sydney NWS 2018 store for my coeliac daughter

Went to make her a sandwich for work today

Took out the first 2 slices and there is mould on it

The use by date is 26th February

Having a child who is coeliac

and relys on gluten free bread

I'm really disappointed and frustrated that this can happen

It's expensive enough and now to have to throw it out and my daughter having to go to work with nothing to eat

Very dissatisfied

Anna giokas
This review was chosen algorithmically as the most valued customer feedback.
Today Me and my friends had terrible experience at self checkout exactly at 11:40 am in the morning. The guy employed at self service made us feel humiliated. I understand he might be doing his job but he treated us with such disrespect specially when we have been shopping in this place for 5 yrs now. Me and my friends entered the checkout, i was paying for...
Read full review
Woolworths
-
Empty shelves, shortages
I am not happy with your empty shelves, shortages of items, due to the SCAMdemic being perpetrated on the public by the bullies aka criminal politicians, pharma and medical crooks.

As well as that, I am not happy that you cowards submits to the criminals obsession with forcing everyone to wear masks which we knows causes bacterial pnuemonia as had happened in the 1918 Spanish Flu tragedy, all advised by the criminal doctors!

Did you know it was DOCTORS who carries out HItler's orders? Not soldiers, but DOCTORS. Doctors are the criminals here, and behind them, the Pharma who creates deadly poisons known as "vaccines" which disabled all our health for their SELFISH PROFITS.

This is nothing more than evil and a gigantic CRIME AGAINST HUMANITY.

It is TIME we all STOOD UP AND BEAT THESE BULLIES DOWN, NO MATTER THE COST!
Desired outcome: Stop with the SCAMdemics. There are NO pandemic. It is an ILLUSION perpetrated on the public by criminals. Do away with useless masks. Masks doesn't work, period. Start hiring MORE people to staff your stores. Fill your shelves properly!
Woolworths
-
Deli
I purchased 12kg (or so I thought) of drumsticks which I have paid for. Arrived home and checked the weight which only amounted to 11.01kg. I have made photos of the purchase. I was charged @$4.49 per 0.998 a kg. This was taken as an average. I would like a refund or next time shopping 3 -4 weeks from now for this to be corrected.

I normally purchase in bulk, with a cryovacc package, which has no problems. The girl this time however, while not being at the deli counter, after shopping, we came and picked up the box. This was weight was done manually.

However, not fussing about the error of packing went to the checkout. We don't live locally, so it's not possible to do a 120km trip. A response would be appreciated. I have only downloaded an average of weight, but do have all photos kept. Thank you for your response in advance. Sofia Brooks. Email [email protected] or phone 0422866598.
This review was chosen algorithmically as the most valued customer feedback.
I have been going to your store for over 30 years and my mother went to Woolworths for over 30 years as well. I have had no problems till Woolworths in Mundaring till you expanded the shop. I am always courteous and use manners as my mother taught me. I am a business owner and a disability support worker. Just after Christmas it started one of the Deli...
Read full review
Woolworths
-
Scam
I clicked online to one of your offers, filled in details as per your request. In addition to an expected charge of $1 US I found an unexpedted charge of $80 US from the website GamesMed that I had not subscribed to. Why do you not check to see if any unauthorised service is piggy backing on your offers? Hopefully I have cancelled this unauthorised payment by cancelling my debit card. This sort of thing has happened to me in the past with other websites. Please improve your security so that I may have the confidence to make online payments.
Desired outcome: Greater security
Woolworths
-
Poor customer service
After making payment for my goods at the cashout today 22/01/22 around18;20 in Woolies Kogarah and was packing my goods to the trolley, the staff with the turban around her head, short and stout kept on calling for the next customer when she can clearly see that I was still packing my goods. She called out three times for the next customer. I had bought alot of stuff so I need time to pack even with a baby in tow, The other customer told her that I was still packing so she said ok. She lacks customer services and needs to be trained. So unprofessional!
Desired outcome: She should be packing goods on the shelves and not serve customers for her attitude
Woolworths
-
Rockmelon
We have just got home from shopping at woolworths store at Riverlink Ipswich to cut open our Rockmelon and find it rotten inside. We have always shopped at woolworths i figured there goal was to always be fresh.
I am just disgusted.
I spend more then $300 a week at Woolworths.
I even have my car insurance through woolworths if this can not be sorted I will cancel my policy and shop else where.
Desired outcome: Shopping Voucher
Woolworths
-
Dairyworks tasty grated cheese barcode 9421018085154
I bought this cheese on Saturday the 8th of January from the Prospect Vale store in northern Tasmania, and as I paid with Apple Pay I didn't keep the receipt, and despite having a package date of 9/9/21 and a best before 9/6/22, the cheese was mouldy and in an inedible state due to this mould. I live less than 5 minutes away from the supermarket and drove straight home, refrigerating immediately once I arrived at my place of residence.
This review was chosen algorithmically as the most valued customer feedback.
You are going to have to give me a good explanation as to why I had to undergo some serious bullying today by team member Tahnee at Wellington NSW store. I merely went through the checkout and paid for my groceries and at that moment, Tahnee who was standing in the line besides began jabbing her fingers at me at close range (you may see this on the store...
Read full review
We are here to help
16 years' experience in successful complaint resolution
Each complaint is handled individually by highly qualified experts
Honest and unbiased reviews
Last but not least, all our services are absolutely free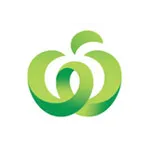 Woolworths contacts