Santa Barbara Tax Products Group [SBTPG] complaints
149
This review was chosen algorithmically as the most valued customer feedback.
I had been working for several months to get my 2020 amended return processed by the IRS and once it was finally finished, I was informed on March 14 that I would receive my refund via direct deposit from Turbo Tax/Green Dot Bank/Tax Products Group by March 16. The date came and went and I contacted the IRS who confirmed my information. Several days passed...
Read full review
Santa Barbara Tax Products Group [SBTPG]
-
Tax refund in the form of cashiers check
I filed my taxes with Turbo tax as I do every year! The bank account I sent my refund to got closed 3 days before I received my refund! I was then told that SBTPG would be sending me a cashiers check. Well this all happened 2/24. They claimed they sent me a check 3/4 but never received it. I filled out the form they wanted me to fill out to get a new check sent and now that I have done that I cannot get any sort of response from them. I have called them, emailed them, emailed supervisors and literally NOTHING. I have been on hold for a total of 7 hours in the last 2 days.
Desired outcome: MY TAX REFUND CHECK GIVEN TO ME
Santa Barbara Tax Products Group [SBTPG]
-
TPG Bank
Your Refund Will Be Deposited Soon!

Turbo Tax

TurboTax

Thu, Feb 24, 2:45 AM

to me

Intuit TurboTax® - Sign in

Your refund is on its way!



What's next:

Tax Products Group (TPG), a TurboTax partner, will process your refund by deducting your TurboTax fees from your federal refund and sending the remainder of your refund to you using the delivery method you chose. If you have already paid, please disregard the information about fees being deducted from your refund.

You can start checking your account tomorrow to see if your deposit has posted. Note: Some financial institutions may take 1 or 2 business days to post your deposit.

If you need to contact TPG:

You can reach TPG's customer service department at [email protected] You can also reach TPG by phone at 800‑717‑7228.

Kerri Smith

7:50 AM (2 hours ago)

to TurboTax

I have been waiting for my refund since 2-24-22.

I have been told or given misleading information as to when I will receive it by TPG on numerous occasions. Starting back in February when I was notified that my refund was on the way to the current day of April 12, 2022.

At first, it was supposedly direct deposited. I called TPG and found out that there was an account number error. I was told that a paper check was sent out 3-16-22. Still have not received it.

I have called several times. Sat on a phone for 2 hours and was hung up on. No reply to emails. I have been informed via an automated voice system that a BANK CHECK was mailed out. Contradictory to what Jeremy told me on April 8, 2022 when I contacted TurboTax.

Jeremy at TurboTax tax said that it is an IRS issue. It is not an IRS issue, The TPG bank has not sent the refund back to them. The IRS is not responsible for this debacle. It is the bank that TurboTax has hired to send the refund money.

So, again I am asking for help in this matter regarding the whereabouts of my refund.

It's your bank, it should not take almost 8 weeks to get my refund..

Who do I need to reach out to to get this resolved?

Media, social media, my State Representatives and Senators.

The Federal Level...

Help find and retrieve my refund..
Desired outcome: Answer emails, answer calls and send my refund ASAP
This review was chosen algorithmically as the most valued customer feedback.
This year has been by far the most stressful tax season. Not only did I have to wait over 8 weeks (nothing wrong just slow processing) for an update to my transcript and a DDD from the IRS but my refund was rejected through Turbo Tax's bank, Santa Barbara Tax Products Group (aka Green Dot Bank). I elected to pay my preparation fees with my refund. They sell...
Read full review
Santa Barbara Tax Products Group [SBTPG]
-
Santa Barbara Tax Products Group
SBTPG received my SC tax money on 2/3/22. I made the mistake of giving them the incorrect account number for my bank. I understand that this may delay my refund a week or two. It is now 4/11/22, and I still have not received my refund. When I finally talked to a SBTPG representative a month and a half ago, she said it was mailed on 2/28/22🤣🤣🤣. What a joke! I contacted the tax company I have used for years, TaxFreeUSA, to try to help me. The latest information I have received from them is that SBTPG did not send check on 2/28 and they were going to expedite my refund and mailing. That was 4/1/22. It is now 4/11 and still no check. I called SBTPG twice today. After 45 minutes I spoke to a representative only to be disconnected. I called back and was on hold for 2 1/2 hours before I was disconnected. I need my money. I need help.
Desired outcome: My refund
Santa Barbara Tax Products Group [SBTPG]
-
Tax refund not sent
I used TurboTax like I do every year. This year I decided to have the fees taken out of my refund. Never again will I choose this option! My refund was sent on April 1st. It is April 11th and still no deposit. I have been on hold for over 45 minutes with SPTG trying to get a hold of a live human. Their automated system says my refund was sent via bank check which I don't understand because I chose to get my money direct deposited. I have read all the complaints here and on several other websites with hundreds of people having the same issue. Why have the Feds not stepped in to investigate this company?
Desired outcome: I need my refund asap
Santa Barbara Tax Products Group [SBTPG]
-
I did not receive my full refund
They didn't send me my full refund, I have email them several times and haven't received a response. I spoke to turbo tax and they said their is a known issue and to contact them to let them know that I also didn't receive my full refund. The IRS says I should have received my full federal refund. This company needs to do something now or I will have to take legal action, Is there a class action anywhere at this point because it's obvious that there are several people they are doing this to.
Desired outcome: Give me my full refund now!
Santa Barbara Tax Products Group [SBTPG]
-
Never received state tax refund
I did my taxes with taxslayer and had fees taken out by SBTPG. I received my federal tax refund with the correct amount of fees deducted but was never sent my state tax refund in the amount of $234. I contacted my state tax revenue department and was told my state tax refund was sent to civista Bank which is part of SBTPG. My state refund was direct deposited to the civista Bank account on 2/16/2022. I have tried contacting SBTPG but never received a response and taxslayer said it's out of there hands and to contact SBTPG.
Desired outcome: I want my state tax refund to be sent to me asap.
Santa Barbara Tax Products Group [SBTPG]
-
Sbtpg as a whole corp
I am a taxprofessional. Let me start by saying i have been calling since february 2022 i have called every phone number they have listed and email every email address that has been given! i will never ever deal with them for as long as i am a taxprofessional they are bad for business. Two of my clients, checks were sent to my system and i have not even recieved any check stock i have called and been on hold for 2hrs before the phone hung up. From february until now i have talked to two people, one person sound like she just rolled out of bed and the other person was so incoherent i just hung up myself i was getting nowhere.. I am so stuck with how i can get my clients their money. If someone know what i can do please help because clearly tpgsb will not. So over this fake banking company.
This review was chosen algorithmically as the most valued customer feedback.
Then waiting for my tax check since 30 March now they tell me that my account number for my bank and that is GreenDot the same company as you was incorrect after GreenDot and TurboTax and the IRS all have the correct information but you say you don't. After 10 minutes of saying I wanted a supervisor and an hour on hold someone comes to the phone and had...
Read full review
Santa Barbara Tax Products Group [SBTPG]
-
Tax return 2021 not credit to my bank.
In March 23,2022 IRS deposit my founds to this bank and till today 4/5/2022 I haven't receive any deposit in my bank account, or any answers to my questions in the phone we had called 10 times and we have file 5 cases online. They don't know where's my money but they got it n the 23 but they can't give me an exact day when they will give it to me!? Are they going to pay me interest in the money that they are holding!?
Desired outcome: I will like a deposit
Santa Barbara Tax Products Group [SBTPG]
-
Refund status and contact
It is extremely difficult to get in contact with this bank. We filed or refund February 2020 and it was released and mailed out on December 2021. We have not received our refund in over a year and after doing a refund trace with the irs (120 day period) the irs still has not received my refund from sbtpg. I called sbtpg on 4/5/2022 and they sent the irs the information needed to find and release my funds during the phone call 🤞🏾
Santa Barbara Tax Products Group [SBTPG]
-
Why even bother
I received a check for $223.91 dated 3/25/22 and have been unable to cash it ANYWHERE. it's a small amount compared to some but I am a cosmetologist and every little bit helps. What's even worse is that this is my 2020 return. I have been waiting on this for over a year. I had to amend my return. I'm definitely never planning on using TT again because this all could have been avoided.
Desired outcome: Be able to cash my damn check.
Santa Barbara Tax Products Group [SBTPG]
-
My refund check
I didn't know this was a company that dispersed checks I had thought it was the IRS that dispersed checks for refunds my bank rejected my account my check from the Irs my bank can close my account without telling me so they rejected my refund needless to say I could not get a hold of the IRS so I had gotten a cashier's check from this company went to Walmart to cash it they said it was not real so I pour it up and threw it away not knowing that TurboTax had this company send me a cashier's check which was kind of odd for me I have emailed them several times it has been 60 days I still have not got my IRS check refund I cannot get a hold of these people I have called and called so I am blue in the face I am so stressed that I will never get my taxes this year I don't know what else to do I don't have a money for a lawyer so can anybody help me please
Santa Barbara Tax Products Group [SBTPG]
-
Cashiers Check Not Received
My bank Rejected my direct deposit on 02/24/2022, they returned the funds 02/25/2022. Called the firs Rep stated they mailed me a cashiers check on 3/2/2022, called a few weeks later, same story, would call every other day until a month reached and still no check, they then stated the check was mailed 3/4/2022 and that at this point I should fill out a form to have them re issue me a check, however, they charged fees for the first check that I never received and now if the form is signed they will charge additional fees for another check sent out. I see a lot of individual in the same situation, this is beyond fraudulent and for sure theft. Id like some light shed upon all of us in order to know what we should do to resolve this matter.
Desired outcome: I'd like to receive my check/funds, as I'm sure everyone else does.
Santa Barbara Tax Products Group [SBTPG]
-
Tax refund
For anybody that is dealing with this issue I file a complaint and we are going to court I reached out to legalshield and they standing behind me 100% the stole my tax refund and it was never recieved also with that being said I suggest you guys sue for yall money because thats what im doing also I making a social media account to anybody that had any fraudlent activity done to their account. Do not no longer call them get a lawyer and take it to court. Dont keep calling also do a fraud report at the irs. If you know anybody that needs a lawyer I have the perfect lawyer nobody should have to go through this. My email address is [email protected] please contact me so I can help you guys.
Desired outcome: COURT DATE COMING SOON
Santa Barbara Tax Products Group [SBTPG]
-
Refund Transfer Bank Products Fees Collection
Since February 9, 2022, the TPG has been withholding my fees from my clients although the client has gotten their refunds deposited from the IRS. It is not my bank (Navy Federal Credit Union) because they did a lengthy investigation and determined that no such attempts were made to deposit funds into my account and there have been no rejections of attempts to deposit funds into my account.

Additionally, there has been numerous verifications of both my account number and routing transfer number. Also, there has been more than one verification of bank record file from Inuit's end. With over 33 known documented call ins to resolve the issue, there has been no gap closed on getting it resolved. Along with the horrendous CSR, as a whole (there were eight pleasant calls of the 32 attempts with still waiting yet on another return call), and with remote CRSs with seemingly improper training, things seem too unorthodox in comparison to last year and before. As a result, I feel that there may be illegal, criminal, or at the least non-business practices amidst the lower ranks. A criminal complaint somewhere within the company with my States Attorney General's Office is now the most viable approach. My EFIN is 641046, mobile number (804)244-2003 and name Theodore Andrews
Desired outcome: Desired outcome is to have my funds frozen to date that are due me to show up in my account by tomorrow morning on March 29, 2022.
This review was chosen algorithmically as the most valued customer feedback.
Today is March 28, 2022. As of today Santa Barbara Tax Products Group has been holding my IRS tax return with several different variations as to why, when the check was or will be mailed, technical issues, false statements and blatant fraud. Please click the following- VIDEO RECORDED CALL Tax Product...
Read full review
Santa Barbara Tax Products Group [SBTPG]
-
Payment not recived
They've had my Tax Refund since the 16th of March. Whenever I finally get on the phone with a live rep, they LIE and say that they haven't gotten anything from the IRS. Which I know isn't true because I spoke with them on two different occasions and they started a trace on my money. Then another rep blames turbo tax saying that they made a duplicate account. Legally they can only hold a person's refund for 48hrs. These people are crooks and I just really need my money. I shouldn't have this much stress over money that belongs to me. I pay in every year for this reason and now these people are holding it hostage!
Santa Barbara Tax Products Group [SBTPG]
-
Tax Service
My return was sent to this tax group on 2/19/22. Was supposed to be DD on 2/24/22. Money was never deposited, claims that m account was wrong. I have used the same account for years! They stated they printed a check and sent it out first on 3/2/22 then 3/4/22 never received anything from them. I called back and after 2 hours I finally spoke to someone they now had a new date for a check 3/14/22. Then wanted me to fill out some paper and have it Notarized. I said no not filling out nothing. Now do to me filing complaints about this they claim they can't talk to me and they just hang up. It is now 35 days since they received my return and I still have nothing.
Desired outcome: I want my money now! They also need to be held accountable for holding peoples money.
We are here to help
16 years' experience in successful complaint resolution
Each complaint is handled individually by highly qualified experts
Honest and unbiased reviews
Last but not least, all our services are absolutely free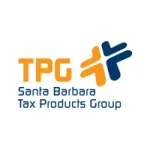 Santa Barbara Tax Products Group [SBTPG] contacts