Santa Barbara Tax Products Group [SBTPG] complaints
150
Santa Barbara Tax Products Group [SBTPG]
-
my tax refund
I`m highly dissatisfied with the tax service i received. I was supposed to receive it on the 24th of feb. My funds were received on the 19th and for some not made availble until the 24th and because my account numbers where not in the correct order my refund was supposed to mailed in the form of a check that i havent received, i was also told that iwould have to pay a reissue fee of 30.00 because it not deposited and i still have not received anything, i cant get a supervsior . I have been hospitalized and havent been able to work plus ive already lost my home because i didnt get my deposit and because i couldnt give the landlord an esitmated time that i would receive it im having to move all while dealing with my health. The company should have something in place that verifies all the info before the it is received
Desired outcome: I WOULD LIKE TO RECEIVE MY RETURN AND BE ABLE TO FOCUS ON MY HEALTH
Santa Barbara Tax Products Group [SBTPG]
-
Tax refund
This sorry excuse for a bank the irs's my money was sent to them on March 1st supposedly they sent it and it was sent back to them on the 9th every day since then they say I was issued a check that day the 9th the 10th the 11th all the way through the 18th now it just says I was issued a check that day this place is horrible sorry excuse for a company it will never happen again they are holding $11,000 of my money just so they can make more money I guess and they took an extra $30 out of my check horrible horrible place do not ever use the service or you will be sorry very sorry
Santa Barbara Tax Products Group [SBTPG]
-
Payment issue,represenative,
A check was mailed to me on feb 2,2022 however the check was sent back to tbg, they advised i submitted a ibond for which i did 25 days ago . I have been calling everyday for 24 days only for the represenatives to tell me something different ,the customer service is so under trained and most have no experience. On march 4,2022 they told me the check was mailed out here today is march 18,2022 and i have not received the check ,so i called and asked them if they can provide me with the tracking number of the check which several represenatives told me they could,and today they are telling me they can not provide me with the tracking number. Now they are telling me to submitt another ibond form which is ridiculous cause i already submitted 2 of them . This is very sad customer service and i wouldnt recommend anyone to there services
Santa Barbara Tax Products Group [SBTPG]
-
Turbo tax bank tpg
Turbo tax has said it was in the mail on 3/4/2022

Today is 3/18/2022 my bank got it in the 24th tpg been had my direct deposit since the 18 of February but did I send it to my bank until the 24 th but my bank had already had it 5 days and sent it back it's a damn shame turbo tax will not have 31 million people next year all because they decided to let the bank steal our money no refund 10 days came and gone customer service don't no nothin stalling for them I hope they no next year some of them will be laid off because they don't have as many customers since they wanna lie for them and please to the people out there every one start making Tic Tocs rabout what' going on so we can spread the word faster and get this class action lawsuit going and the new media faster
Desired outcome: For me to get my money sent back to my bank so I can get paid
Turbo tax bank told me 7 to 10 buisness days it's the 10 day and still nothin it's was very disappointing to no that my money still had made it to me turbo tax is just taking out money and letting the bank do what ever after they've gotton there fees the operator don't no what going and are liars! People have bills to pay
Santa Barbara Tax Products Group [SBTPG]
-
Tax Money still not received
First off when I filed my taxes I followed everything turbo tax said and the IRS held and adjusted my refund by $1,000 because turbo taxes calculations were off. Once the IRS finally sent out my money on 03/01 to my bank account and conveniently my account number was missing 1 number from the end of it. I checked that number multiple times before I submitted it. I immediately reach out to turbo tax who said I had to contact SBTG who told me my check was issued on 03/03/2022 and should be here in 10 days. I thought there is no way it will take 10 days to come in the mail. Ha wrong 10th day here we are still no check and SBTG will not answer any of my support tickets I have submitted on their website. I will never ever use turbo tax or any company that utilizes SBTG not only are they liars they have awful customer service.
Desired outcome: I want my refund it would be great if they would overnight a new check with a tracking number. Why they would send a check like that with no tracking information is kind of unsecure to begin with.
This review was chosen algorithmically as the most valued customer feedback.
I filed my taxes on march 3rd opted for direct deposit correctly put my checking and routing number. Was told my refund was deposited on february 24th, 2022 by the irs and sent to sbtpg unbenounced to me. Within a few days I noticed no money I contacted your company and was told I never put checking and routing number which I did because I called tax slayer...
Read full review
Santa Barbara Tax Products Group [SBTPG]
-
State/ tax refunds
My state and federal refund was both supposed to be DD to my account. I did not opt to pay the tax fees out of my refund later, so why was my money sent to this bank. I have called numerous times to be told 3-4 different dates n statements. First it was my state refund was sent on 3/12 then 3/14 then 3/2 then it was my federal will be DD my account 3/16 and they don't send state n federal at the same time, that I would receive my federal first via DD 3/16 then they would mail me my state. Since when I've always gotten my state first then my federal. Then it was my state never got mailed out yet. So which is it? Where is my money? This can't be legal, how is this allowed? I'm a struggling single mother that needs her refunds now. Someone please help me
Desired outcome: My refunds sent immediately
Santa Barbara Tax Products Group [SBTPG]
-
ecieving my tyax refund
on febuary 18 i filed my taxes with turbo taxes and it was approved and supposebly deposited into my bank account by thew second of march 2ndstill havent recieved my refund yet ..they claimed i had a number wrong on my bank account so the said they mailed me a paper check..then after days of not recieving it i finally talk to someone they said that someone on their end put bank account and routing numbers in the wrong place...i used turbo tax last year with same information so i felt something wasnt right.if my numbers were wrong isnt that whats im paying them for to look over my information...257.00 to be exact for maximum beneifits..this is a scam and i will be contacting an attorney and law enforcement...why is turbo tax giving people a number to call but they advertising a 100% guarantee...and they claim to have an attorney to represent you but it looks like they gonna need him for themselves...this is the sloppiest buisness ever and one thing for sure H and R block will b richer next year..and i would like to know how turbo tax got paid but i didnt..another thing i went to my bank and it wasnt a turned down transaction nowhere in their system...i might be from n.c but i dont mind driving to texas cause iw ant my money
Desired outcome: i want my money tomorrow and i want my fees returned to me and somebody in prison..people work too hard to be screwed over like this...i hope by the end of the week its a million complaints ...
Santa Barbara Tax Products Group [SBTPG]
-
Santa Barbara Bank/TPG
I filed my 2021 Federal taxes with Turbo Tax and elected to have my turbo fees to be deducted from my 2021 Federal tax refunds to have my refund be direct deposited into my bank account. When I viewed "IRS", Where is my Refund, it showed that the IRS sent my refund money to Santa Barbara Bank on 2nd March 2022. Santa Barbara is the bank that Turbo tax uses to deduct their fees and then Santa Barbara Bank TPG is to deposit the rest of the direct deposit rest of the refund into my bank account. Every time I take to an TPG agent they tell me that they do not have my 2012 Federal refunds.

I contacted a IRS advocate and the research my case and stated the my refund has been sent to Santa Barbara Bank/TPG on the 2nd of March. That is conforming that Santa Barbara Bank does have my money, They better release it and these refund is not their money to draw interest of. Turbo tax say also, that they do not no where my 2021 tax refunds are. All of the businesses are SCAMS. Turbo tax and Santa Barbara Bank.
Desired outcome: For Santa Barbara/TPG to release my 2021 Federal refund taxes and direct deposit them into my bank account ASAP
Santa Barbara Tax Products Group [SBTPG]
-
I want my tax refund
I filed my taxes through TurboTax this year as I have in the past I put the wrong account number those kick back to Santa Barbara tax product group this was back in February I still have not received my money and every time I call I get a different date on when the check was mailed out I have checked several complaints I'll check with a better Business bureau and I say nothing bad things about this company I will be calling the Federal trade commission I will be going through the department of Justice this company is a scam they are holding people's refunds and I want my money and I will fight to the end to get it you people are wrong you're taking money from hard working people American citizens so I hope you people are prepared to go to jail this is wrong and you need to be stopped
Santa Barbara Tax Products Group [SBTPG]
-
Not receiving my check
SBTPG has had my tax refund since 2/18, tried to deposit it into my account but couldn't due to one number being off on my account number. I was told that a check was printed and mailed to me on 2/28, 3/01, and also 3/04. So which is it, and how come I still have not received it. Then everyday when I call, the automated system also gives me different dates about my check being mailed off. I called today to be told that couldn't no information be given to me regarding my account, and that someone from hirer up will be contacting me, which I still haven't received the call. I just want MY money. Why is that so hard to do? I'm on the verge of being evicted from my home and my car getting repossessed all because you all are playing with my money
This review was chosen algorithmically as the most valued customer feedback.
As of today3-14-2022, I have been told the check was being sent out again! This is the 3rd or 4th time someone at SBTPG has made this claim. Dates starting all the way back to 2-24-2022, after I let them know on 2-16-2022. There is zero concern for that this is doing to families. It's just one story after the next. Everyday is truly a new story. I feel like...
Read full review
Santa Barbara Tax Products Group [SBTPG]
-
Refund
Below is the lame excuse they tried to send me which is very insulting. I have enough sense to no that if any of this was an issue the IRS would have not approved my taxes for deposit. This is definitely some type of scam and the only other option is seeking legal help or else we all have just let this company take our money.

For example, delayed refunds may be due to technical issues within the service, potential fraud, or past taxpayer debt. Refunds may also be delayed by taxpayer errors such as incorrect information in the tax return or incorrect disbursement information such as mailing address or bank account. Your record falls into one of these categories. We are diligently working on a resolution and will be in touch with you once resolved.
Desired outcome: Recieve my money
Santa Barbara Tax Products Group [SBTPG]
-
Tax refund disbursement
Recoding says the IRS sent my refund to TPG on 3/5/22 I received a email from turbo tax saying my refund would be deposited the next day at 5 pm I called my bank and they said TPG started to deposit it but instead put a hold on it untill I verified my identity but was unable to I finally got a hold of someone who said it was kicked back I'm still waiting on my refund check.
Desired outcome: Refund released
Santa Barbara Tax Products Group [SBTPG]
-
We are being scammed
This is just too bizarre that we all have the SAME story. They are telling us that our account number is wrong, so they have to mail us printed checks?

When we all know we did NOT make a mistake with our account numbers!

My IRS direct deposit date was 03/02. So, what I have been saying is,, okay so what, that they had to change to a paper check, so, why then has it not been mailed out right after the 2nd? To this date 03/12, they haven't even printed my check? It takes 2 weeks to even print a check? I think not.

They are not giving us answers. We cannot contact the IRS, SBTPG, or our tax preparer companies. They can just do whatever they want with OUR money?

If I do not get my money next week, I am starting a class action lawsuit, and contacting all major news outlets so everyone can know what SCAM artists we are all dealing with!
Desired outcome: Taxpayers need to get their money immediately. This is unacceptable. It's Criminal.
Santa Barbara Tax Products Group [SBTPG]
-
Not depositing 2021 Federal Tax Refund once received
According to Where is my refund: IRS sent refund money to TPG bank on 2nd March 2022. I also spoke with and IRS agent and the refund money had been sent on 2 March 2022. As of this date my (Carrie Nelson) 2021 Federal Tax refund has not been deposited into my bank account by Santa Barbara Bank(TPG).

I finally got in touch with a TPG agent on 10 March 2022, they told me that they did not have my money, and it would take 10 business days from the 2nd of March to reach their system, which is a lie. IRS transactions are instant and overnight via the Federal reserve.

I have read a lot of complaints against Santa Barbara (TPG), they hold citizens money to collect interest on it. This is not their money to hold and need to deposit my refund as soon as the fees are deducted.
Desired outcome: Santa to Deposit my 2021 Federal refund into my bank account no later than 16 March 2022.
Santa Barbara Tax Products Group [SBTPG]
-
Holding my refund
So my refund was kicked back due to an incorrect account number and was sent to TPG to be issued in a cashier's check. I called the automated system on March 3 and the system told me that my check was issued on March 3 so I waited a few days and nothing had come in the mail. I called on March 7th and the system told me my check was issued March 7th so I waited for four more days and nothing. I called again today March 11th and it says my refund check was issued March 11th. The IRS can't help with any of it because it's an independent 3rd party bank. The tax preparation software company can not help because they can not access the system at this bank as it is a 3rd party. There is absolutely no way to get through to an actual person at this company but yet they have had my tax refund for over a week and refuse to send it out. There is no way to edit any of your information, get the direct deposit info fixed, or get any kind of help from them whatsoever. They are literally holding hundreds of not thousands of people's checks and refusing to actually send them out to the people they belong to. This place needs to be sued and shut down. They need to never be allowed to mess with tex refunds again and deserve to be put in jail for fraud and theft.
Desired outcome: I want my money deposited to my correct account which I can provide via phone or email. If it is not deposited within 48 hours I will contact a lawyer along with 17 other people they are ripping off. [email protected]
Santa Barbara Tax Products Group [SBTPG]
-
Refund
Here I am again on week 5 still haven't received any info on why this bank is still holding my refund check. I still have not talked to anyone nobody has responded to any of my sent emails and my bills are still not paid this should not be ok to happen to people. The other day I stayed on hold for 4 hours for a man to say I'm working from home hold on why I try to contact someone by phone to place me back on hold for another 2 hours just so the phone can hang up on me.
Desired outcome: My money be sent to me
Santa Barbara Tax Products Group [SBTPG]
-
Tax Return Anticipation
After contacting the irs for over a week and holding for 8 hours literally one day I was able to speak to a representative who told me a Green Dot Bank had my refund which is why it was never mailed to me from the IRS after being rejected by my bank. I have contacted Santa Barbara Tax payers Group for over a week; as recently as yesterday and have been told my refund was mailed on 3/2. Everyday is a new date. This is the most unbelievable situation ever. The bank can go to hell literally and they will once I finish with them. I have never heard of these people and they never contacted me regarding the issuing of my funds. However, moving forward, I have been contacting them and I want my refund. I was told if my refund doesn't arrive to call Monday and they will trace it which will take even longer. Can you believe it? Anyone going through this should get an attorney. It does not take 7-10 days for mail to arrive that is bs. Do not eat that up. This company is fraudulent to say the least and I honestly feel like if they understood that they had the wrong one they wouldn't attempt to withhold my money. I will be suing these people
Desired outcome: Please issue me MY TAX REFUND
Santa Barbara Tax Products Group [SBTPG]
-
Tax Refund
My refund was sent back and converted to a cashiers check due to my banks routing number. I have been told 3 different dates on when it was sent out! As of today being told it was sent on the 2nd! Still waiting. How can they confirm it was sent out when the dates keep changing. This place needs to stop playing with peoples money before we all start lawyering up!
We are here to help
16 years' experience in successful complaint resolution
Each complaint is handled individually by highly qualified experts
Honest and unbiased reviews
Last but not least, all our services are absolutely free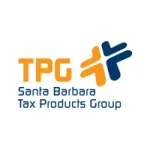 Santa Barbara Tax Products Group [SBTPG] contacts