Safeway
-
A store manager (Carla)
ON Saturday, September the 18 at around 3:25 pm I entered the Safeway store on 666 Bailey road in Pittsburgh to purchase a watermelon, the price was $7.99, however, if you scan the store barcode you received an additional $2.00or so off, so I snapshot a copy of the scan and preceded to the cash register, however, the watermelon did not have a sticker, therefore I searched for the price in the computer system at the register, but the additional discount did not populate, therefore I asked for assistance from the self-checkout person that just happened to be a store manager so the security guard mentioned after I addressed her after being so rude to myself and the other customer heard me and stated that she was also rude to her previously when she asked her a question. I understand being busy but being RUDE is unacceptable and I will not tolerate that...It is important that as a store manager and dealing with customer PEOPLE skill is the utmost importance and ALWAYS treat the customer with the utmost respect is extremely important. I really feel Carla need to be addressed with the way she handles/deal with customers. Carla is her name as I looked at her name on her shirt so that I could report this incident...UNACCEPTABLE.
Desired outcome: You tell me......
Safeway
-
Lemonade frozen concentrate
The lemonade is brown ! I have bought 8 at Ft Morgan store & 5 at greeley CO store Dated use by Aug 5 2022. S 4785 3 all have been brown. The one today was yellow on top when I opened it but the syrup was brown Not happy as I can't find a product to use instead of this. I traveled 60 miles from Ft morgan to the Greeley store and same product no. Same problem
Desired outcome: 1.69 times 13. Or I'd like the stores to get in newly made product that isn't brown
Safeway
-
Deals Safeway for U issues
I get the coupons and deals in my email weekly. However, everytime I click on one of the deals from my email it says, "Sorry, there was a problem. Please add email offer manually." What am I doing wrong? How can I fix this?

When I tried to send this it says, "Your complaint appears to be too short and is unlikely to get resolved and/or to attract at least some kind of attention. Please, make it at least 350 characters long." Does this help?
Desired outcome: Click on email add and it clip to my account
This review was chosen algorithmically as the most valued customer feedback.
09/09/2021 Visited ur store 1230 2177 NW 185th Hillsboro Oregon Clerk name is Annabelle Customer Service was terrible She has a attitude that I am doing yu a favorite by ringing up ur groceries. Got mad because she missed the water and paper towels in my basket than had a coupon she could not find the scan code so also upset her. Than I went to manager and...
Read full review of Safeway
Safeway
-
Cheated by checker!
On 08/20/2021 I purchased a number of items at the Safeway store # 1819 at 18495 E. Queen Creek Rd, Queen Creek, AZ 85142. At check out I showed my Safeway discount card to the checker, who verbally said he got it! Several of the items where on sale with discount card and I had one coupon for eggs. You will notice I was charged 1 cent for using a coupon! and the Dos Equis beer, was full price, even though I bought 2 cases as per that weeks ad.

The checker started to throw away the receipt until I asked for it! Now I know why. I did call your customer service at the store, who wanted me to come back and they would refund my money. However, I explained it was 16 miles away and I was leaving for several weeks that evening!

Ed Powell
34037 N. Powell Ranch Rd.
Queen Creek, AZ 85142
Desired outcome: Refund defrauded amount
Safeway
-
Service and sales associate
I was in the woodburn safeway today and one of your associates completely targeted me and started harassing me! I forgot my mask and there were a lot of people around without one on and instead of speaking with everyone she made me the target and this isn't the first time this has happened in this store! I will never come back and I will make sure everyone knows exactly what they do and how they treat people in this store! It is disgusting to me the crap I endure each time! I will never be back and I will make sure everyone I know won't either
This review was chosen algorithmically as the most valued customer feedback.
I have been a customer since 1996. Currently I shop in your Tracy CA store. I have been putting this off for some time, 3 years to be honest but I feel like I should let you know the service I have received these last few weeks is completely unacceptable. about 3 weeks ago I went to the Deli and stood there while 1 employee was cleaning for close at around...
Read full review of Safeway
Safeway
-
Hiring follow up
I applied for a job in Auburn California at the Safeway was told that he wanted to make me an offer and was going to send over some paperwork for me to fill out background check etc next day nothing so I called and spoke with the man he said he would send it out that day as long as I hadn't completed paperwork for the Grass valley courtesy clerk's job at Safeway which I have not the next day I tried to call him at work to see if he would forward me the packet and I was treated very Rudely by a female on the phone and it's been enough days that they're probably going to resend the offer in Grass valley which I'm not taking cuz I wanted to work it off Auburn what's the deal don't appreciate the runaround
Desired outcome: All they wanted was the damn job package that I can fill out online so you guys can do the background check so I can go to work for you hello
This review was chosen algorithmically as the most valued customer feedback.
I bought some steaks from your store tonight September 3, 2021 @ store # 1539 around 16:43 pm Get home to prepare dinner only to find out they were bad, the smell was awful. I then got back into my car, drove 20 minutes back to your store to return them, Judy Reier was who was at customer service. I explained to her what was wrong. Ask to replace them with...
Read full review of Safeway
This review was chosen algorithmically as the most valued customer feedback.
Hi I'm concern about some of the Managers Safeway have at the 3830 Georgia Ave N.W. Washington D.C. store Store Manager Marlene Bland, and Store Manager Sholanda Miller at 6500 Piney Branch R.d. N.W. 20012. They have a history of putting Audio Cameras and Audio Recording on employees and friends one of the employees name is Dale Rhea its been an Audio...
Read full review of Safeway
This review was chosen algorithmically as the most valued customer feedback.
Managers name: Angie, last name unknown I have shopped at the same Safeway for about 2 years now and only just recently one of the managers there started harassing me every time I walked into the store. She was extremely rude and stuck up and would yell so everyone in the store could hear her, she would say that I needed to leave right now or she will be...
Read full review of Safeway
This review was chosen algorithmically as the most valued customer feedback.
On 8/20/21 @ 2:15 p.m., I tried to return an unopened bottle of Glen Oak strawberry yogurt drink because the bottom had begun to bulge. The expiration date on the bottle was 9/18/21. I purchased it on 8/14 or 8/15. I threw out the receipt since I DID NOT KNOW the yogurt would go bad. The person at the counter, female, petite, dark red hair (I don't know her...
Read full review of Safeway
Safeway
-
Not following Washington state's mask mandate
On August, 23, 2021 at 5:00 PM I went to the Safeway in Lakewood, WA. Store # 1645. Located 10223 Gravelly Lake Drive SW, Lakewood, WA 98499.
There were many other shoppers not wearing masks. When I asked the manager on duty about this, he did not know the meaning of a Mandate. He also told me that his store would not do anything until his high ups told him what to.
Safeway
-
Packaging
I would love to buy your cookies that you make in store but you put them in those awful plastic clam shell containers.
I really want to stop adding to the plastic in our environment.. A paper bag is fine, or something I can compost. Please find a solution to this issue.
There are other area in store that have too much Plastic. All of your baked goods could be in paper bags with a display of what's in them. Really, this is an easy solution.
Desired outcome: Less plastic use
This review was chosen algorithmically as the most valued customer feedback.
I had a very bad experience. I will never shop here again! the customer service was terrible! I am not recommending you to anyone! because of your rude unfair mask policies. The self-checkout clerks actually got in my face and yelled, and harassed me to wear a mask, they kicked me out and said I was no longer welcome to shop there! Safeway, its pretty sad...
Read full review of Safeway
Safeway
-
Gift card
When I bought the gift card and try to redeem it. It told me that it was redeem on another account
Desired outcome: Full refund
Safeway
-
Driver of Safeway delivery truck
On 08/14/21 my wife and I were driving SW on Hwy. 18 Tiger Pass in Washington State), when we were passed by a Safeway delivery truck. When the truck passed us, we noticed the driver was older than we expected (had gray mustache). Within minutes of following the truck, we noticed the truck weaving in and out of it's lane, at one point coming very close to striking the concrete center barrier. I don't know what was wrong with the driver (drunk, sleepy, on cell phone?), but his driving was very unsafe (see attached video).
The truck had an Illinois license plate (437019D).
This review was chosen algorithmically as the most valued customer feedback.
There are seats at tables that are too high for children. It may help to provide chairs that accompany the handicap seating to help parents with minors.
Read full review of Safeway
Safeway
-
New app design
The new app design is absolutely horrible. It takes so much more time to scroll through all the products and is a major pain in the butt. As always, there is still no 'check all' so I don't have to spend 30 minutes tapping every product individually. What a waste of my time. I'd rather shop at a different store than endure the mind-numbing, time-wasting app
Desired outcome: Fix the app. Create a 'check all' option so I don't waste my life tapping every product
Safeway
-
Just for U Change
I am disgusted with the changes in Just 4 U. Before, I could pull up my choices and see the expiration dates. Now, I cannot do that but have to open each item individually.

I have gone to this Safeway for decades, and every year it gets worse. You no longer have Items I want, so I go to Walmart. If this tech nonsense goes on, I will not be going to Safeway anymore. When something is new and improved, it might be new but is never improved.

My motto: "If it ain't broke, don't fix it".

Upset in Santa Clara
Desired outcome: Email and change back to old Just 4 U,
We are here to help
16 years' experience in successful complaint resolution
Each complaint is handled individually by highly qualified experts
Honest and unbiased reviews
Last but not least, all our services are absolutely free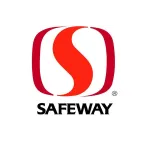 Safeway contacts