RHB Bank
-
Customer service is not good at all.
The way the customer service in-charge of handling the customer is not good. Not appropriate, talking to the customer as if I did something wrong. Speaking in a an anger tone. Not satisfied feelings towards the customer. Speaking in a lazy tone and quick. I can't understand well what he wanted to tell me. Telling that I shout in the phone, whicb I wasn't I was just raising my voice a little higher as he said can't hear well my voice. Whicb I never shout to those who I called in customer service before. The call was made on 7/5/2022 2pm
Desired outcome: Please train your employees to control their tone and speaking. Or any emotional stuff which don't bring to the work and affect the customer.
RHB Bank
-
Bad service
Harini i pegi rhb bank ampang point nak withdraw duit dekat kaunter tapi i tak boleh nak withdraw duit sebabkan i punya acc ada pakai buku, buku hilang sbb tak silap buku tu time sekolah. I betul urgent nak pakai duit. Takda solusion lain suruh i pegi dekat bank yg i bukak buku. Then kalau tmpt buka buku tu contoh perak, takkan takda jalan penyelesaian lain? pls pencerahan. Ke staff ampang point yg malas.
RHB Bank
-
Appointment to change expired atm card got screwed up
Appointment has been made on qms system day earlier on 26april2022 for a date 27april2022 at 12.30pm. On the day itself 27april2022 sharp 12.30pm I already standing in front of the bank but i'm instructed by security guard to que together with everyone who not making an appointment at all.. What kind of system this is? I saw one by one people going in the bank without appointment. Looks like rhb staff priorities their family member or friends without appointment. A good system is already established but the people who managed it is soo stupid!
Desired outcome: at the time i' writing this complain, time already passed by 1 hour waiting outside of this rhb bank. what a perfect system you have here RHB! great bank for rakyat!
RHB Bank
-
RHB Sri Hartamas branch block my company account with notice me and valid reason
Last week Friday (18/3/22) after I submitted the removal of director resolution, RHB Sri Hartamas branch block my account without any notice and reason. All transaction is unable to make for a business account !

I immediately contact the help desk @03-92068118, the reason they given is due to unsuccessful contact, no one pick up the call. However no incoming call from RHB on that day... The help desk representative ask me to wait for branch to contact me and filled a report:36443371.

The Sri Hartamas branch in charge never contact me until now, even I contact to the help desk still the same answer, ask me to wait!. Never solve client problems.

I ask for the Sri Hartamas branch PIC name and contact in order to contact them to unblock my company account. However, the Help desk refuse to provide me with the contact... just ask me to wait...

I do not have the branch pic name and contact, unable to contact them, how to client solve the unblock problem... i totally did not know what is the valid reason to block my company account and how to unblock the account...

My company account is still blocked by RHB SRI HARTAMAS BRANCH until now ... No one from RHB can provide me the info to unblock my company account... Really lousy and inefficient RHB Bank...
Desired outcome: Please provide me the RHB SRI HARTAMAS BRANCH manager contact in order for the client to contact the right person to solve and unblock the account!
RHB Bank
-
Pinjaman
Pada tahun 2017.saya ada membuat pinjaman peribadi di RHB bank sebanyak 80 ribu.dan pada tahun 2019 saya telah membuat bayaran sebanyak 75317.itu adlh baki hutang saya . bayaran telah dibuat oleh bank muamalat.byaran telah di sepenuhnya.tetapi RHB bank tidak menutup ACC saya setelah bayaran dibuat.staff RHB di tmn Sentosa Johor beritahu saya.mereka lupa untuk closed ACC saya.akibat kecuaian mereka saya ada hutang lg di RHB bank sebanyak 17 ribu.sehingga sekarang ACC saya masih tidak ditutup.aduan telah di buat di RHB.tp masih sama juga.acc saya tidak ditutup
RHB Bank
-
Crazy call for 03-92068118 for one hour calling for nothing
03-92068118 customer service number is totally ridiculous, I am using more than an hour time only keep recalling due to your high traffic, I need to check my transaction charged to my credit card for urgent, I have to spend more than an hours time for nothing but keep calling and listening to your advertisement. I will cancel my credit card wt RHB bank with immediately for such disappointed customer service. I dont feel secure to use RHB bank, is not put customer at first place at all, if anything charge to my card because of the slow respond on checking
RHB Bank
-
Open new account as a housewife
I dont understand why as a housewife cannot open account for saving at rhb islamic. They said only account open for who get salary from company. What rules this? So any housewife cant open account for them self? This pendamic time, housewifes really hard to go out make payment bills electric, water or any purchases! If have bank card or online its easy for them. No need ask help from other person. Really upset.
RHB Bank
-
Fixed or term deposit online withdrawal
I am unable to withdraw online my e-fixed/e-term deposit because RHB computer system is unable to link my online fixed/term deposit withdrawal request to my savings and fixed deposit accounts. I have made a request for RHB on 24 Sep, 2021 to provide customer with online e-fixed or e-term deposit withdrawal facility but your customer relations officer have directed me to a incomplete, non genuine and unusable facility.
Desired outcome: Provide customer with a usable online efixed deposit withdrawal facility.
RHB Bank
-
Wlopshop who ever they are
Do it may concern I signed up to enter a drawing for samsung phone for 1 dallor I then have had several attempts to deduct money from my account from wlopshop no where did I read or agree to anything other then this 1 dallor how do I stop these people from scamming me please help. Im reading on the complaint board that this has been happening to other people why are you allowing this to continue to happen
Desired outcome: Please send info on how to get ahold of this site
RHB Bank
-
Housing loan installment
RHB bank is the worst ever bank in Malaysia. I applied for housing loan in 2019. In the agreement I agreed to pay monthly installment of 1.7k when the loan fully disbursed.
Since my property still in progress, I just need to pay the progress fee which around. 400 per month. I made payment every month and no issue until Oct 2021.
Suddenly I saw my Nov outstanding amount become 2.7k which I need to pay before Nov 18 21. Bank never call or write to me to explain details about this sudden increment.
I tried to get the explanation from bank by calling the customer service but never get to talk to human, instead need to listed for that stupid machine keep talking about the same thing. I wrote an email and get the reply saying that it has been forward to relevent department. Almost 2 weeks still nothing.
Please respect your customers, without customers you are nothing.
Desired outcome: Details of my Nov payable amount. I want to know why my installment suddenly increased.
RHB Bank
-
rhb smart account-i
Dear RHB

I would like to convey my utmost dissatisfaction on how your team treated me today in RHB MOUNT AUSTIN JOHOR BAHRU.
12/10/2021 Tuesday I went to RHB branch to activated my I savings account i was almost wait too long and entre the main branch at 12.25pm. Telling the customer service to activate the savings account but she start to introduced savings plans about RHB card ... firstly that not my concern but she ask me to bring other documents such as Employments / confirmation letter, payslips 3 months, bank statements 3 months, Ulities bills and hp bill statements.
when im applying in online there was indicated payslip and nric only.
im almost wasting my time for 40 minutes and she saying that if im open the savings account monthly deduct Rm 1000 no need the supporting documents and straight away can open i savings account.
IS THIS RHB TERMS AND CONDITIONS ISIT? i totally upset with the quality services and she gave the appoitment on 18/10/2021 to open account ..

I shall to wait one more week for opening account but initial inside the branch indicated can apply anytime ...
please finalized one SOP that people can understand ...
I believe RHB bank are most giving important to customer..im need someone will get back to me about this issues and updated
RHB Bank
-
Topup menggunakan rhb now online (celcom airtime) but topup tidak masuk dan duit telah ditolak dalam bank
Sangat kecewe bila call rhb tidak berangkat. walaupun isu topup hanya rm20 shj tp tetap duit. jika ramai yg kena macam ni rhb yg untung, kami pengguna yang rugi. PKP pkp jgk tp orang lain pun kerja jgk takde la sampai tak boleh nak angkat call. Saya topup dr kelmarin ahad (10/10/2021) jam 6.39 am. sehingga sekarang masih belum masuk kredit tu. tapi duit telah ditolak dalam bank! how? call rhb berjuta kali but no response.
RHB Bank
-
RHB Mobile Banking app unable to log in
I am very disappointed and fury with the customer service online of RHB (+603-92068118). wasted my 5 minutes waiting on the line then dropped off with any people answering my call (3rd Sept- 7th Sept). I have made 14 calls over the span of 3 working days to this number. Kudos to you RHB..

Your website only refer me to this number and no other number given. All I want is just a help on the log in issue of my mobile app which I have been using normally prior 2nd Sept.

Don't refer me to emailing, I want to solve my login issue on the spot on my smartphone and talking to a real customer service officer.
Desired outcome: solving my RHB mobile banking app log in issue
RHB Bank
-
Bad Bad Bad Customer Service
The worst bank ever. Period!. The customer service & correspondence units are robots, not people! No empathy at all!

You call their customer service line, wait for 10-15 minutes until the day you die nobody will pick up your call. How can it be like this? I've repeatedly call 3-4 times in a row (imagine how long do you have to wait) and call was abruptly ended.. just like that! You've wasted 40-45 minutes on the phone yet nobody pick up your calls!

Then there is an option to raise enquiry to their internet banking system. You have to wait 3 days for someone to reply to a simple enquiry. But it doesn't end there, when they replied to your electronic enquiry, they gave u generic replies that does not bring a solution to your problem! Then they dragged the thing unnecessarily and you have to keep on chasing them for updates!

Solution: email them @[email protected] pertaining to your unresolved enquiry and don't forget to cc Bank Negara Malaysia email [email protected] and trust me RHB will quickly call you to assist! They're afraid of BNM only. Rubbish bank ever
This review was chosen algorithmically as the most valued customer feedback.
Merujuk dengan perkara diatas, nama saya sri ganeson a/l nadarajan, no, k/p 781003105831 adalah pelangan setia Rhb selama 22 tahun. Saya mempunyai/ berurusniaga dengan bank melalui akaun simpanan, akaun semasa, 3 pinjaman perumahan (1 aktif), kad credit dan pernah ada pembiyaan peribadi. Saya setiasa memberi peluang rhb bank untuk mengaut keuntung yang...
Read full review of RHB Bank
RHB Bank
-
E statement
We received an e-statement through email & found that the account is not belong to us.Is so ridiculous! Why u all make so ridiculous mistake & send other customer account info to other parties & that means our account as well has send to other parties to know our balance.This mean u all didn't protect our accounts as P&C.Then u all send another email & asked to delete the email that u all wrongly send the statement.This is not an excuses.
RHB Bank
-
saving Account at RHB Permas Jaya Branch
I am staying in Singapore and have a saving account at RHB Permas Jaya that was inactive since 2020 due to the COVID-19 pandemic and closure of cross-border. These made me unable to do any transaction till now.

Received a letter dated 26/02/2021 in middle of April 2021 and was given 1 month to make a transaction, which was overdue after receiving the letter. I had tried to call without success and an email replied that Permas Jaya branch will response and yet to hear from them till now.

I would like the RHB to take note of the COVID-19 pandemic situation and to activate my saving account in order for me to make a telegraphic transfer.

Thank you
Lee Thian Guan
SA No: 1-01192-1004927-9
RHB Bank
-
Identify what actions you've already taken to fix the issue
Sehingga skrang status instant trafer saya pada petang 4/5/2021 masih belum diterima oleh pihak yang saya transfer... trnfer dari acc saya No: 16804700012389 kepada penerima Acc maybank No:511235011330... masih belum selesai... Harap dapat bagi detail lebih lengkap...
Desired outcome: Tolong bagi detail lengkap
RHB Bank
-
Fixed Deposit placement at Bandar Sri Damansara Branch
I understand that to renew existing fixed deposit placement at the promotional rate of 2.35% pa, an additional 10% fresh fund is required. As such, on 11.3.2021 at about 10.30 am, I went to RHB Bank Berhad, Bandar Sri Damansara Branch with RM10, 000 for placement of fixed deposit at your promotional rate of 2.35 % pa and at the same time to renew my existing fixed deposit which matured on 11.3.2021 itself of RM40, 235.28 together with the accrued interest of RM488.84, ie totalling RM40, 725.12. However, my required transactions were rejected by your Branch Assistant Manager by the name of Mr Allen (though I understand that this is not his name per his identity card), that the fresh fund of RM10, 000 has to be added onto the RM40, 725.12 at the same time and to place on fixed deposit to be entitled to the promotional rate of 2.35%. To me, this is a radiculous abhorrent heavy handed conduct to enforce customer's preference in how fixed deposit denominations is to be placed to serve as a convenience to ownself rather than the customer's convenience and preference as how and what denominations fixed deposits are to be placed. The underlining requirement of additional minimum 10% fresh funds had been met but your Mr Alen just can't be bothered and wants to have his own way and not totally service orientated to customer's preference eventhough the fresh fund requirement of 10% had been met. Please advise on an urgent basis. I can always met the appropriate personnel at your Bandar Sri Damansara Branch to sort out this matter on an urgent basis. Please note that I do not want to meet your Bandar Sri Damansara Branch Manager or Assistant Branch Manager as I view them to be not service orientated. Your urgent immediate attention is much appreciated. My information is as follows :
Name : Chan Kwai Chun
NRIC No. : 610207085944
Tel No. : 0123508011
A/C No. : 3-12321-0035596-9, Principal Amt : RM40, 236.28, Int : RM488.84
RHB Bank
-
Service
It takes almost 1/12 just to get full settlement letter for my personal loan.. Very bad service and dissappoiting.. Had no experience things like this so far with other bank.. I need that full settlement letter to do loan.. If it so late like this.. The letter will expired and I need to request again and go trough all this bullshit all over again.. Which part of stupidity is this?
Desired outcome: FAST ACTION
We are here to help
16 years' experience in successful complaint resolution
Each complaint is handled individually by highly qualified experts
Honest and unbiased reviews
Last but not least, all our services are absolutely free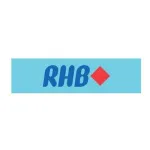 RHB Bank contacts