Navy Federal Credit Union [NFCU] complaints
192
Navy Federal Credit Union [NFCU]
-
Unattended fees
Lawyer Nancy Hopkins demanded me to pay more $1500 for Navy Federal Credit Union to release my funds of $10,000,000.00

and I asked my wife to go to a branch of Credit Union to verify in New Jersey over there they have demanded we will have to pay more

for them $8600 for wedding certificate, and gave their phone to contact: 1-954-425-9764 and a document of California Secretary of State's

office has filed some paperwork

I have to pay to the account as Lawyer Nancy Hopkins has asked : ($1500)

Account number 7137463530

Routing number 256074974

Checking account

Bank address: P.O. Box 3000

Merrifield, VA 22119-3000

Name :Larry Alexander

Bank name: Navy federal credit union

so she has breached of trust I don't trust her anymore, as I have seen I paid $8750 to Tax manager Jack Grumenger as instructed by Lawyer Nancy Hopkins with the receipts. Why do we have to pay one more time at the Credit Union? anyway I reported to the U.S. Treasury Inspector General for Tax Administration (TIGTA), to arrest Tax-fraudsters already, who will be liable to pay $5000 + $3600 + $1500 = $10,100.00?

So if the Navy Federal Credit Union won't be able to respond properly, I will file a complaint to the USA Financial Ombudsman

and someone will pay an interest rate of %8 on the amount of $10,000,000.00USD according to laws of The US.

This is a deceptive scheme to delay my funds to my Royal Bank of Canada Account. No Financial Business charges fees like that.

so please sort out this matter as soon as possible.

Lawyer Nancy Hopkins' contact: Grant Agent; [email protected]

The FBI has asked Lawyer Nancy Hopkins to step down and withdrawn from to be an executor for my Father-in-Law Ryan Nguyen. She has had any authority to decide what to do in this matter.
Desired outcome: So I'd like to request the debtor (Navy Federal Credit Union) to release and transfer my $10,000,000.00USD funds to my Royal Bank of Canada Account as soon as possibleMy Contact : [email protected]:(416) 970-9461
Navy Federal Credit Union [NFCU]
-
NFCU Business Practices
I was a loyal customer for years until I was disabled by my service. Even though I paid disability insurance for such a case, NFCU decided not to honor it and has made mine and my families life a living hell, since. It's been ten years and my credit is so bad I can't get housing for my family. They refuse to take responsibility. Absolutely heartless predators.
Desired outcome: Clearing my name and financial records along with restitution for 10 years of harassment and damage to myself and my family.
Navy Federal Credit Union [NFCU]
-
Reestablishing my checking account
I have been a long time member of NFCU, and because I was in the negative for longer than I was expecting, they closed my checking account. I was in the negative and during that time didn't have the funds to bring it current. I was finally able to clear the negative amount and was told over the phone that once I cleared it up, I would be able to get my checking account back active. I paid it, was transferred back and forth between multiple departments and finally spoke to someone who told me that I couldn't open another account, but when I explained it to them what was told to me, instead of offering to look into it and call me back or something like that, the rep flat out told me no. So, I then asked to close my savings account as well since I can't do anything with the bank and was told I couldn't. I know it's only $5, but it's the principal that your company wouldn't honor what I was told would happen if I cleared up my debt. Mind you THIS is on a recorded line. This is false advertisement. I am a Navy veteran and I don't understand why the bank lies to people just to get their money and then laugh in their face. This is Bs and needs to be addressed because I'm pretty sure I'm not the only one that this has happened to. No need to hold onto my money like it's coming out of your personal paycheck. I did enjoy the benefits and perks of being a member, but I don't appreciate being lied to and then being told no.
Desired outcome: I would like to get my checking account back open. I would also like a follow up call, or letter email to this situation. My email is [email protected] and my number is 559-458-8630. I look forward to your response.
Navy Federal Credit Union [NFCU]
-
Fraudulent Checking Account charges
The following fraudulent charges showed up without my knowledge.

My account - 04/12/2022 ACH Transaction - daquenay cabines ACH ACH Debit -$789.51

My daughters account - 04/12/2022 ACH Transaction - daquenay cabines ACH ACH Debit -$over 400.00 do not know exact amount

Reported on 4/13/2022. We were instructed to change all our passwords and update any apple product ie.. Iphone and Ipads that access the NFCU accounts. Then call back. Did so that same day. New account numbers were created for me and all joint accounts.

Was told to give it two weeks to recoup the fraudulent charges.

Still waiting. Tight retired budget. Need help in this matter.
Desired outcome: recoup the fraudulent charge ASAP to pay bills.
This review was chosen algorithmically as the most valued customer feedback.
My Navy Federal Credit Union account was overdrawn when the childcare tax credits were being issued earlier this year. Navy Federal took it upon themselves to add money to our account to make our balance positive before the credit was added. They were not given permission to do this, and in fact when they did this for an earlier stimulus check that wa...
Read full review of Navy Federal Credit Union [NFCU]
Navy Federal Credit Union [NFCU]
-
Matthew
My biggest complaint Is that you're claiming u there to help the service members there families veterans but your action pontificate something entirely different I can't speak for know one else but I will say this about I'm veteran that served his country and was honorable discharge now I need my country to help me and u deny me credit what can of honor is that my enemies treated me.better than my countrymen and that's all I'll say about that cause at some point and time we all need just a little help...
Desired outcome: Hopefully something maybe nothing
Navy Federal Credit Union [NFCU]
-
Racial discrimination
My son has called me on multiple occasions Because Navy Federal will not allow him to take his funds out of the bank. The Bank has asked him for his Drivers License, Passport and any other ID's that he can provide on top of his password. They are still hesitant on giving him his funds. I have had to continuously call the bank about this situation and it gets no better. This bank continues to racially discriminate against our black men. My son in particular. The excuses that are given is that he is in the drive thru and they can't see his face. Then he goes into the branch and they give him more of a problem.
Desired outcome: Public apology and even a class action law suit to compensate the individuals who have been effected by this unjust service.
Navy Federal Credit Union [NFCU]
-
Duplicate charges
I have sent in multiple times, significant claims of fraud and duplicate charges to my accounts - by coinbase and international companies- I have been a victim of identity theft and NFCU won't replace my money - just get a letter saying denied- no reason or explanation! I want my money back I have filed claims your just not supporting the customer but you are supporting Coinbase because you must be making money from them ! 4028908
Desired outcome: My money replaced on my credit card and checking account
This review was chosen algorithmically as the most valued customer feedback.
WILL NOT RELEASE FUNDS OR SPEAK TO A MANAGER TODAY I unfortunately do not have the luxury of direct deposit with my employer. Manual Paychecks are released at 4:30pm on payday. My last payday was Friday, March 25, 2022. That day I purchased a newer vehicle at a dealership and received the loan through this bank. It took well over an additional one hour on...
Read full review of Navy Federal Credit Union [NFCU]
Navy Federal Credit Union [NFCU]
-
Unauthorized ACH Debit Transactions
On February 23rd, 2022, I discovered several large ACH Debit transactions I DID NOT authorize on my Flagship Checking account. I immediately dialed Navy Federal customer service and their fraud department, where I was informed that my Flagship Checking and Share Savings accounts were compromised.

NFCU Fraud Department closed my original checking and savings accounts, opened fresh accounts, and transferred my existing funds to those new accounts. I was assured by the fraud department that I would at least receive a provisional credit of the funds that were fraudulently stolen from me within 10-15 business days. More than 17 business days have elapsed, and I have not received any provisional credit.

I've called up NFCU customer service once again, and I was told that the investigation is "behind," and I wasn't given any estimated time frame on when the investigation will end so that I can have my stolen money back.

The fraudulent ACH Debit transactions total to about $13,000. NFCU allowed this fraud to occur, and we, as members, are clearly not NFCU's "mission."
Desired outcome: I expect to at least receive a provisional credit of the funds that were wrongfully withdrawn from my account.
Navy Federal Credit Union [NFCU]
-
Improper Customer service
To whom it may concern,

Hi! My name is Ma. Evelyn Rosell, I would like to file a complaint in regards to call handling by Marshall Craige Holm, ID no. 41852. I am really hoping that this complaint will reach to his manager or supervisor named Brandon M. Jewell. Marshall is not good in handling customer service. Me and my husband were deciding to transfer to another bank because of the way I was treated when I made a phone call. And it was just so easy for my husband to tell his bad experience to his colleagues and will not recommend Navy Federal just for this experienced. I just called and asked why my credit card was not working. The first lady answered transfer me to another guy, and the guy told me , there was a black in my credit card so he needed to transfer me to another department. Marshall answered me and told me that there was nothing wrong with my credit card. I explained to him that I got declined few times. And he accused me of using my husband credit card or doing some transactions without my husbands authorization. I told him, I can bring my husband on the line. I explained to him that by the time my credit card got decline, I have to use my husbands credit card, and my husband was just right besides me. But, Marshall was so rude and sound so descriminating and telling me that I am not allowed to use my husbands card. I even explained to him that me and husband are living in the same house and he is working and studying at the same time that he asked me to take charge of our budget so I needed to log in sometimes to check our expenditures just to maintain our budget, but my husband is just with me when I am doing it. But Marshall sounds so descriminating and told me I am not allowed. And I told him, "even my husband is besides me?" Anyway, I felt so bad that he made it sounds like I am stealing and I am not authorized. So, I told him, I also have a power of attorney. So to make the story short, me and my husband ended up going to one of the branches of Navy Federal, Oak Grove, Tennesse. We gave the power of attorney and the lady did not even accept the power of attorney. She explained that I don't need power of attorney because I am already in all of the accounts. Her name is Mirasol, she helped me and my husband resolved the concern and explained to us what happed why my credit card got declined. She also explained to me that the previous conversation over the phone was I was transfered to FRAUD department. It was so frustrating and the way they handle the call is very unprofessional. You guys will lose customers and people will not recommend Navy Federal because of people who are judgemental, without proper customer service, without listening to the customer, asking the right probe questions. You guys need to trained them well. I din't even know that they transfer me to Fraud department. My concern was just simple, why my card is not working, and yet I was accused of using my credit card without authorization, which is horrible because I am also the owner of the account. These customer service don't know how to value customer, don't listen, they don't resolve concern! They need to be replaced with people who can, before you guys will lose revenue in the future because of that kind of people in your business.
Desired outcome: I just want to be heard and those people who improperly handled my call and accused me of fraud needs to be replaced. They don't know how to do their job.
Navy Federal Credit Union [NFCU]
-
Total disregard for customer time
Walked in Fairfax city Fairfax bld branch to inquire about an equity loan. Teller informed us that the person dealing with that (David Courtoise) was in training (backroom) and it will be done in 45mn. She texted him to confirm his availability and asked us to comeback. So we drove back home and came back 50mn later. We asked for him only to find out he was not available for at least 2 more hours. David did not have the courtesy to come out and apologize. The attitude of your staff in this branch was very rude with the exception of the teller. Acting like we were intruding? No one else knowledgeable to help us?

We and our family have been members for 60+ years and probably will get a loan elsewhere. I will make sure to leave feedback everywhere possible.
Desired outcome: Fire all of them.
This review was chosen algorithmically as the most valued customer feedback.
Megan Mosa, As per our phone call when you stated that Navy Federal CU had not even started to process our application. You now have received four verbal and two written documentations ordering you to cancel our application since: 1) NFCU wrongfully directed me to apply for a pre-approval letter knowing that NFCU would not do anything in time for us to...
Read full review of Navy Federal Credit Union [NFCU]
Navy Federal Credit Union [NFCU]
-
Navy federal membership
Someone attempted to open membership with my personal info and old mailing info- per Navy Fed the person said they were military- navy opened the acct- how? If they did the correct secure checks they would have confirmed I am not military and denied the account. The only reason the acct was closed was because the opening deposit didn't clear- so, what if the deputy cleared- then navy federal would have allowed someone to open an account in my name- with false information
Desired outcome: I want navy to see their error and fix it and allow my membership- I don't feel I need to submit documents and continue to follow up when navy federal should have better consumer security
Navy Federal Credit Union [NFCU]
-
Banking and customer service
I had problems with Credit card limits, access to funds, wait times at bank and security problems.

I asked for and increase to my credit card from the minimum 3000 start up amount. It was declined three times with no reason stated other than a credit review. My Credit is excellent and I have no bad reports. I have over 100 thousand in assets. My wife had to travel, let he bank know and her funds were closed. She called the bank and could not access her monies. Wait time in the bank is always poor. The last time the teller was flirting with another employee and talking on his personal phone for over and hour while we waited. I closed both my wife and my accounts. Went to another Credit Union and got the service we needed. Poor bank, poor employees, no customer rewards, low interest rates on savings and checking accounts, poor military bank period.
Desired outcome: Strive to change, get better employees that are customer first, fix security to many passwords and access to you money is not easy. Change your credit card review section, something is wrong there !
This review was chosen algorithmically as the most valued customer feedback.
Who I am - I'm a retired veteran with 90% service-connected disability. I had served in the military for 30 years before I retired. I've been a member of Navy Federal Credit Union (NFCU) since 1985, 37 years. Date of Business Transaction - We started a cash-out refinancing our home with Navy Federal Credit Union (NFCU) on October 19, 2021. The loan has not...
Read full review of Navy Federal Credit Union [NFCU]
This review was chosen algorithmically as the most valued customer feedback.
from: Lexthelord Mygmail123 to: Navy Federal Credit Union, Navy Federal Credit Union, Senator Ben Cardin, VAVBAWAS/CO/Office of the USB VBA, [email protected], [email protected], dma. [email protected] mil, [email protected], [email protected] cc: [email protected], SECVA Inquiry, [email protected], "Lisa...
Read full review of Navy Federal Credit Union [NFCU]
This review was chosen algorithmically as the most valued customer feedback.
Navy Federal officials agreed to the settlement without admitting or denying the allegations, according to the consent order. Officials said earlier in a statement that "where our collection practices have come up short in the Consumer Financial Protection Bureau's estimation, we have made all the necessary changes. We have cooperated with the CFPB...
Read full review of Navy Federal Credit Union [NFCU]
This review was chosen algorithmically as the most valued customer feedback.
Date of incident: January 5th 2022. My wallet was stolen sometime in late 2021 and military ID and license was used at the drive through ATM that includes interaction with the bank teller. An unidentified female provided my stolen military ID to the teller and was able to withdraw almost $5, 000.00. The issue here is that I am required to provide a word or...
Read full review of Navy Federal Credit Union [NFCU]
Navy Federal Credit Union [NFCU]
-
Personal loans
They claim they exist to assist and help Veteran's active or other wise. Biggest lie ever told. In reality that don't give two shits. So many better bank's and credit Union's that deserve the attention and business of Veterans. I'm not one to ask for help. However When I've needed help, they failed to do anything. I recommend you take your business elsewhere.
We are here to help
16 years' experience in successful complaint resolution
Each complaint is handled individually by highly qualified experts
Honest and unbiased reviews
Last but not least, all our services are absolutely free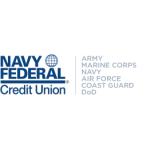 Navy Federal Credit Union [NFCU] contacts