Regus
-
Poor customer service/ unauthorized billing
On 8/11/2021, I was given a tour of center No 18- Georgia, Atlanta Buckhead by Eve Kinzle, the area sales manger. I was interested in the virtual office product. I specifically asked what would happened if I moved. I was told that I could easily transfer to my new location or I could have two sites.

I signed up for the product on 9/27/2021. I immediately noted that I was being charged $20 a month for mail forwarding, although I did not request this service. The company would not respond to multiple emails or phone calls. It wasn't until the beginning of November that I was able to get a response and stop the charge.

I signed up for a 6-month contract from 9/27/2021- 3/31/2022. In the beginning of January I began contacting the company requesting transfer to a center in Fort Lauderdale, FL. I submitted the request online through the company. I received an email on 1/12/2022 that I would need to go through my current center in Atlanta. The center was cc'd on the email, but they didn't respond. On the No. 18 Customer Service Query I was emailed, I responded that no one had contacted me and I would like to cancel my membership. No one responded.

On 1/20/2022, I was charged again. On 2/1/2022, I sent an email to No. 18 requesting to cancel my membership. No one responded.

On 2/20/2002, I was charged again. The center's number recorded online is a pre-recorded voicemail which no one answers. I had to search through numerous emails and try multiple telephone numbers before I was able to speak to a live person on the afternoon 2/22/2022. Since that time I received at least a dozen emails from the IWGPLC Account Helpdesk informing me that I will be billed until 9/2022 for the No. 18 center, because I did not give 3-months notice. They said that I agreed to automatic renewal for another 6 months, although my initial term has yet to end. They will not address the fact that I first tried to transfer my virtual office product to a new site other than to tell me that I need to contact my local center. I provided them with the request ## when I asked for the service to be transferred. They refused to respond.

Today, I was finally able to find a number for center No. 18 where I could speak to a live person. The number was not provided on any of the information I have received since signing up. I found it on the email confirmation when I signed up for the initial tour. I requested to speak to the manager, Dominique. She declined getting on the phone with me, but was within the same vicinity as the receptionist. She knew who I was before I provided all of my information. The receptionist told me that she would call me back, but she hasn't. However, I was told by the receptionist that they are not able to help me and that I was getting "the run around."
Desired outcome: I am not comfortable with the company's business practices and customer service. I no longer live in Atlanta. I would like my membership to be canceled immediately. Also, I would like to be refunded on the charges for 01/2022 and 02/2022.
Regus
-
Return of Retainer Deposit
I concluded my tenancy with Regus at the end of December 2021. At that time I correctly filled in my bank details to facilitate the refund of my retainer which I was told would be settled by the close of January 2022. Despite numerous follow ups, this has not been settled. I have been told that my bank details are incorrect but have realised that what is happening is that the company is somehow using details other than those repeatedly supplied by me- they are using an incorrect bank name, branch and swift. I have emailed them repeatedly and highlighted the error they are making and which seems to be causing the delay. Despite this, I still have not received my refund or feedback clearly informing me what the issue is. It is tedious to have to follow up continuously on what one would imagine is a clear accounting issue that the company's accounts department should not find difficult to handle. Also, the Helpdesk is more keen to close a ticket than to actually resolve an issue.
Desired outcome: An acknowledgement that they are in possession of the accurate bank details I've sent numerous times and settlement of the retainer immediately without further undue delays.
Regus
-
Mail forwarding
I never asked for the service and it was not included in my service agreement. Local office could not remedy seems like no one knows what to do when its obvious what needs to be done. The service agreement was only for the virtual office but somehow products were added without my consent. I have no desire to continue with the company as it has been hard to deal with from the beginning. Local office doesn't seems to care even though it was there mistake from the beginning.
Desired outcome: Full credit and termination of my contract
Regus
-
rental termination and still charging me
I signed a 1 year contract. after one year i did not resign a lease. i sent them a letter terminating the lease and closed the business, they continued to charge my credit card. i went into their office with a letter and recorded my request to stop charging me. they stil continued to charge me. after closing that credit card they found another bank account of mine and charged that one. They committed fraud and theft and i will seek legal action against them now to resolve this issue.
Desired outcome: stop charging me for a service i do not wanp
Regus
-
Management
I am rented office 4071 here at Mega Mall Sharjah business center since 2015 I am old costumer here I am very disappointed with management serves my question why turn off light early before office closed my office time is 8pm sometime I have female client I feel too embarrassed when I am to meet they turn off light and ac I am losing my business here rather than getting I am requesting to about time increase time by maximum 8pm

Thank you so much, waiting for gentle answer!

Muhammad

+971505372825

+971556830340
This review was chosen algorithmically as the most valued customer feedback.
I did an inquiry on their virtual office. This is an online service; therefore, Regus has an online application you have to fill in just to get quotes, location and for an agent to contact you. I filled it out, Brian McDonald contacted me a brief phone call and by emails. Also due to the time of day (late PM and the end of the week) This was in November...
Read full review of Regus
This review was chosen algorithmically as the most valued customer feedback.
We have a month to month lease at Regus (Raintree Corporate Center in Scottsdale AZ). Our employee turned in the keys to the office January 20, 2022 and cleared out. We gave the local contact person a call to make sure all was taken care of. We did not get a call back. We find out that to terminate a lease you need to do it online. The onlline account did...
Read full review of Regus
Regus
-
Dual VO Accounts
I recently moved my virtual office from Rancho Santa Margarita, CA to Peoria, Arizona Regus locations. I continue to be charged in both places even though there is just one office. I have multiple accounts now in the Regus system and even though I've opened multiple "support tickets" they have gone nowhere and I am still dealing with this confusing and illegal (fraud) situation.

I want an investigation into this matter to resolve it and I want all of the money charged to my AMEX that wasn't owed to be refunded to me ASAP.
Desired outcome: I want an investigation into this matter to resolve it and I want all of the money charged to my AMEX that wasn't owed to be refunded to me ASAP.
Regus
-
Re: Auto Renewal and cancellation of my Virtual Office
Hi - Took a virtual office only for 6 months from Regus - Southdown Office Park, Centurion, South Africa. Had Regus international reps call me a several times and took out the lease for the 6 months. They decided to an auto renewal on their own accord so now my lease only expires end August 2022. No courtesy calls like when I initially took out the lease for 6 months. Now they say I am bound to the auto-renewal lease of which I did not agree to. They apparently sent an email notifying me of the auto renewal which Never read.

I seek immediate release from this so called bounding lease.

The ladies from SouthDowns /Regus refuse to assist me.
Desired outcome: I would like to be released from this lease and I dont require this office
Regus
-
Retainer Refund
We contracted to rent offices from Regus in 2016 and paid down a retainer deposit to secure it (£2,190). We then were asked to change buildings as the building was being closed. We instead changed our contract to a virtual office and forgot to recover the retainer we paid for the offices. The building is now closed.

June 2021

We got in touch with Regus to refund our retainer for our rental office. They acknowledged the retainer and started process of refunding us the amount of £1911.86 (minus services for cleaning etc.), which we contested as there was no cleaning required to a property that is being closed. They agreed. The went about sending the refund which never arrived in our account.

July 2021-Dec2021

We sent one mail every few weeks to try to recover the refund over the internal Helpdesk function, explaining from the beginning why the amount needs to be full and to process the refund immediately. Every time they gave us a timeframe, we waited and no refund.

Jan 2022

We have sent several emails to Regus via the online system and providing evidence from the bank that no money was received from Regus. Again, promises refund by 26 Jan... no funds received.

Feb 2022

We wrote again to request the refund and they requested evidence. But this time when we proceeded to provide the evidence (again) of no refund our account was disconnected from the online system, which means we can no longer send messages to Helpdesk and resolve this situation.

Complain

1. By legal right the retainer should be repaid to us on ending of the contract. We have not been refunded our retainer.

2. We should not have to chase Regus to repay us the retainer once the request has been made. It has been more than 7 months.

3. We have also asked Regus on several occasion to provide us payment ID so we can have the bank trace the payment, they have not provided this to us.

4. The Helpdesk system is extremely poor, there is no specific person we are in touch with and they are so keen to close the ticket that no effort is made to review whether an action was taken or not.

5. After months of complaining unlinking our account means we can't initiate another Helpdesk query.

6. When/if they make the refund they should do so for the full amount which they have acknowledged that they will.

We're lost in terms of what our options are here.
Desired outcome: We'd appreciate a response and Refund of our retainer.
The complaint has been investigated and resolved to the customer's satisfaction.
Regus
-
Unauthorized Contract agreement acceptance
Hi Ms Sandra Melody,

I have written you an email on 11th Feb 2022 (Singapore time) with regards to a recent dispute with Regus New Delhi Caddie on our renewal contract from 1st May 2022 onwards.

Email subject: Termination query-C-7189129-N0P6-8730894 CRM:07440000223

We did not accept or confirm the 6 month Auto renewal agreement starting 1st May 2022 to 31st October, and would like to cancel it (not terminate).

My company account with Regus Delhi: 8730894.

Original contract ending 30th April 2022

We have indicated to Regus that we would like to convert to VO (virtual office) in the same facility starting 1st May 2022 at end of our contract ending 30th April 2022 on 2 occasions to the same person in Regus.

1st occasion was on 9th Sep 2021 which we asked for conversion from existing contract to VO. Regus have replied that we can only do that at end of current contract 30th April 2022.

2nd occasion was on 10th Jan 2022 where we have reply to Regus that we would like VO option instead of office unit for new contract.

We started discussion and clarification on the charges etc. As we need to report to our HQ in Japan and waiting for their approval.

However due to the many holidays (Chinese new year) in between 10th Jan to 7th Feb and also our work on customers fulfilment before the holidays, we got to know that we are automatically renew with a 6 month auto contract on 7th Feb 2022 after coming back to office.

We have tried contacting Regus Office in Delhi however due to Covid19 the call was directed to the auto answering machine. We then proceed to

1. Contact helpdesk

2. Trying to End Agreement on the 6 months Auto renewal via online. Which resulted in ending only by 31st Oct 2022. This is not what we want.

The reply from the helpdesk on 10th February was pretty 1 sided saying that we have accepted the 6mth agreement on 10th Jan 2022 the same day we requested for VO.! Why would we accept a 6 month only contract and with 25% increase in rent when we have asked about VO in the first place. It really make no sense that we have approved that. Even bank and credit card have unauthorized used and scam.

Is this a scam? I dont think so, and that is why we requested for Regus help to rectify it. We still want to continue with Regus Delhi from 1st May 2022 onwards for VO. Its not like we are ending with Regus.

We have been with Regus since 2017 and this is the 5th year we are having this relationship. It is quite unbelievable that Regus being this unsympathetic and one sided.

We sincerely looking forward to your help in this matter.
Desired outcome: 1. Cancel the unauthorized 6 month auto renewal contract starting 1st May 2022 ending 31st October 2022.2. We like VO with Regus New Delhi Facility starting 1st May 2022.
Hi Ms Sandra and Ms Punitha

Thank you for the help in removing the 6 months auto renewal agreement contract. We are now in discussion with Regus Delhi for the VO.

Once again thank you for your help.
Resolved
Ms Punitha from Ms Sandra team has helped to resolve our reported case.
Regus
-
Virtual office
Ongoing issue with the fact I've been trying endlessly to resolve a debt occurred in early January, which resulted in an account settlement for $124. Regus debt collection rep Wil S. formed the settlement agreement and is behind the harassing collection emails on behalf of Regus. Following the agreement Wil S. was to send the account closure/settlement documentation for balance to paid and never did. Apparently he was out sick for nearly 3 weeks in January "according to other reps" and he was the only who could resolve the account closure. This resulted in Regus (Wil S.) inflating the settlement amount to $282 despite the contract ending 2/28/22. After several (and I mean SEVERAL) emails and phone calls which were NEVER returned by Wil S., a helpful Regus rep was able to "chat with him" & he denied all interactions even stating he didn't agree to the settlement amount of $124. I sent in proof of the settlement negotiation and agreement in which was never fulfilled by Regus and STILL HAVE NOT HAD ANY RESPONSE OR COMMUNICATION. Not sure if this is fraudulent or a tactic to steal money from businesses (& let's mention Regus renews your contract without notice, forcing you into another 6 months). I will be taking further action on this matter. Use another provider!
Desired outcome: Resolve this matter.
Regus
-
Invoicing/payment by regus
At the beginning of the year I rested an office for one week at the Regus office in The Greens, Dubai. I paid the full amount when leaving the last day from that office. A couple of weeks later I receive an email from Regus that my account will be suspended because I did not pay my invoice. I provided my credit card statement to the local Regus office in Dubai, to the Regus helpdesk person. More than 3 weeks later and 10 emails Regus just closed the ticket without any resolution. Never again…
Desired outcome: Accept that I paid for the office rent based on my credit card statement.
Regus
-
Additional Parking Charges
New parking company has taken over Southampton Airport Regus and now applying massive parking charges.

I have just signed a new lease but will not renew again as the cost has too much as we are using it as a remote office space.

The parking charges are completely unreasonable considering only 3 people on average use the office. We could have 10 employees use it, but this means paying for all 10 spaces for a whole month to avoid fines or additional charges.

Regus do not accommodate flexible working arrangements and seem to be penny pinching everywhere. I would advise everyone to avoid and find a suitable office space of their own, as you will soon find out it is actually cheaper and probably flexible.
Regus
-
Arbitrary Price Increases & Failure to Perform
1/20/2022

I have a virtual office plan. My local Regus has arbitrarily tacked on a charge of $3/per phone call, when I call in to check if I have mail waiting to be forwarded or picked up.

I also am being charged $20/month for mail forwarding and have NEVER had mail forwarded without me first calling to request it. The compulsory $20 should mandate that any mail received be forwarded to me in a timely basis.

The fact that I'm being charged an additional $3 simply to check if I have mail is not only double-dipping, but completely without merit since I'm already paying to have mail forwarded.

Regards,

P.T.
Desired outcome: I want the contractual $20/month mail forwarding fee refunded for the last year. It has never happened. I want the $3/per phone call charge rescinded immediately.
Regus
-
Regus won't refund for Covid-19 concerns
- I tested positive for Covid

- I notified Regus in advance of that reservation that I needed to quarantine per CDC Guidelines

- And they said sorry that's not a valid concern, that's outside the scope of our Guidelines and refused to refund the money

I am a trained medical doctor and entrepreneur and this is absolutely unacceptable. We issued a chargeback on Regus and we'll never Regus services again.

Reservation: booking number 117069985

Reservation date: December 22, 2021
Desired outcome: Regus outlining their policy on patients canceling their appointments after learning they have Covid-19. This isn't just a refund issue. The indifference they display towards the pandemic alarms me as a trained physician and entrepreneur.
This review was chosen algorithmically as the most valued customer feedback.
For nearly a year and a half I been paying $94.00 for a Membership Lounge and never use it, until Dec of 2021 to have something delivered there. Being I wasn't ready business wise to use I thought it was a good ideal to have the business address. So, I had a package delivered to the address and got a notification from UPS that the package was being...
Read full review of Regus
Regus has left an official reply on this complaint.
Regus
-
Retainer amount not refunded
I am writing with utmost frustration on the way Regus is handling its customers.

I had requested for the retainer return on December 15, 2021 and got a mail stating it will be processed in 15 days. Today is January 23rd, 2021 and still I am looking into my Bank statement for any credit from Regus and no response to my email dated January 7th, 2021.

These people are really frustrating.

Vivek
This review was chosen algorithmically as the most valued customer feedback.
The below info refers to an office I requested to rent in Cedarwoods Bryanston: On Fri, Jan 21, 2022 at 6:56 AM wrote: Dear Robert McLeod, Thank you for your order for office space at Johannesburg, Bryanston Cedarwoods. Your order is confirmed and we look forward to welcoming you. In the meantime, should you have any questions please do not hesitate...
Read full review of Regus
The complaint has been investigated and resolved to the customer's satisfaction.
Regus has left an official reply on this complaint.
Regus
-
Renewal agreement without renter's consent and forcing to pay high rents
I have rented the office space with Regus since 2018. Due to COVID 19 outbreak worldwide, my business is also got affected negatively.

My current rental will be due on March 31, 2022, and I would like to keep an office space for daily operation. However, thing got changed dramatically due to Regus's auto renewal system miscommunication. On December 24, I received the renewal reminder by email which contains auto renewal rent options. I viewed the new price which has been increased by 75% from $900 to $ 1560/month. I was so shocked by this huge increases, although I expected it could be increased by 20%. In the email, they invite me to contact them if I have any questions and would like to discuss with me by December 31. So I replied by email and asked for other lower rent option (change to smaller space, etc), but no response. The I sent another 2 emails to express my disagreement and concern on the renewal issue, but still no response. In January 2, I got auto renewal confirmation email from them and told me it has been successfully auto renewed. The staff from Regus said I have to pay the rent no matter what because it is has been renewed. Afterwards, I contacted Regus account help desk for 2 weeks, ticket numbers got expired for no reason. Until now none of them from Regus provide me with any solution. All what they want is to wait for the time so they charge my credit card in March with whatever amount shows in the unlawful agreement renewed by the machine. I told them the agreement is not an agreement and it is against my will.

Now, after 2 weeks of contacting the account help desk team, I feel like they treated me like a toy. The team leader said he could not do anything and let me contact the help desk. The help desk told me I should contact the team leader for solution. Regus do not care for their customers but only their own money. They just don't want to provide any solution. All you see from their website about cares for customers are lies.

I am willing to pay rent to keep my business going through this pandemic, but has to be a mutual agreement. But they do not respond to any of my calls and emails in effective way. I am wondering if Regus always treat old customers like that, no matter how long you have been paying to them.
Desired outcome: Change to other affordable office or virtual office
Update:

The renewal issue has been resolved. Thank you for Sandra's reaching out who is the Head of Regus customer service. I will be happy to stay with Regus. The centre team members are also friendly and willing to provide their helps within their authority.
Resolved
Sandra Melody from Regus reached out to me and arranged her team member to resolve the problem. I received the email from customer service and told me the renewal agreement has been canceled. The center team members are also friendly and provide the support/help within their authority. The lovely manager has offered me a smaller office with lower price which I could afford. I will be happy to stay in Regus for another 2 years at least. Thank you all!
We are here to help
16 years' experience in successful complaint resolution
Each complaint is handled individually by highly qualified experts
Honest and unbiased reviews
Last but not least, all our services are absolutely free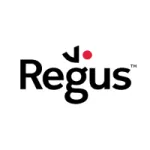 Regus contacts
Regus representatives

Chris Woods at Regus

GabrielGonz

Regus

Regus

Regus

Regus