Regus
-
Update the price without confiming
I ordered a shared meeting room several days before I need it. Afterward, I sent an email to confirm again then I was told the price and the type of room is not right, due to an error on the website. Then the price is just updated but not asking me to accept it or not. I replied to them that I don't need the room anymore and asked for a cancellation, but I didn't get a reply. In the end, I am still be charged. When I called them, they told me their cancellation policy should be a month before use. I do not think it is reasonable that I need to pay for the bug on the website. They seem to understand and try to compensate me in some way. However, they need to confirm with the person in charge to make a decision. Now I've waited for weeks and I haven't gotten any response.
Desired outcome: I would like to get the refund
Regus
-
Rent office Mississauga, Canada
I have been a REGUS customer for several years. I have always rented an individual office to serve my potential clients. The offices that they gave me were always well furnished with executive desks, some decoration according to the office and above all with a view of the city. Yesterday I rented an individual office in Mississauga, Ontario, Canada, I expected to find an executive office, but it was not like that, they gave me an office with three small desks and about 7 chairs, it looked more like a desk and chair warehouse than a professional office. I talked to the manager and she told me that there was only that one. After insisting, I told her that I couldn't attend to a client in that office because she was surely going to lose him. The image of the office also counts to finalize business and clients. The only thing the manager found was a SMALL closed office, without a view, without decoration with a secretary's desk. I had to accept it because my client would arrive at 3 pm, but I felt so uncomfortable that I will NEVER use the office service with REGUS again.
This review was chosen algorithmically as the most valued customer feedback.
Regus is a predictor operating business that prey on their customers. I am absolutely disgusted by the way Regus formed a one sided type of contact agreement that only benefit regus alone and lawfully ruin their customers at all cost. Regus virtual office subscription contracts is deviously written and formed to chain a customer to a lease contract that...
Read full review
Regus
-
incorrect billing and debt collection
ACCOUNT NUMBER: 12162003

ACCOUNT NUMBER: 6880261

The complaint is that I keep being sent debt collection and invoice reminders for ACCOUNT NUMBER: 12162003. These relate to a virtual office facility for a company called Sapiq Investments.

The situation is that I have always paid the monthly fee for the virtual office facility for Sapiq Investments, on time and in full every month.

REGUS / MWB originally billed the fees to my ACCOUNT NUMBER: 6880261 and did not bill the fees to ACCOUNT NUMBER: 12162003, as they are doing now. I therefore paid the monthly fee for Sapiq Investments from ACCOUNT NUMBER: 6880261.

However as the fees for ACCOUNT NUMBER: 12162003 were always billed to ACCOUNT NUMBER: 6880261 and paid on time and in full from ACCOUNT NUMBER: 6880261, I should not be receiving any debt collection or unpaid bill demands for ACCOUNT NUMBER: 12162003.

I cannot be legally compelled to pay twice for the same service.
Desired outcome: Please cancel any payments currently showing as owing from ACCOUNT NUMBER: 12162003. There should be a nil balance owing as at today's date. Please also cease any debt collection emails.
Regus
-
Sham Agreement - Bait and switch pricing
This is without a doubt the most dishonest, crooked, and extortionist driven company i have ever dealt with in my life.

Here's the abbreviated version:

Signed up online for a virtual address that stated it was for mail forwarding.

Put in my credit card- DID NOT SIGN ANYTHING.

2 days later I get an email stating that the mail forwarding services are in addition to the monthly fee of $50 that i explicitly paid FOR mail forwarding.

Told them I wanted to cancel right then and there.

Went through multiple representatives - everything is decentralized so that nobody has the authority to actually cancel and refund you.

Filed a dispute on the original charge with AMEX - and WON.

Now 2 months later I receive a threat from their collections dept that I have to pay them 800 dollars within 72 hours or have it reported to collections.

This is not an acceptable (and probably illegal) way of doing business.

I strongly caution against anyone doing business with this company.

Now I have to send my attorney after them and start paying for hours to deal with something that I shouldn't have to deal with at all.

Thanks Regus - Let's hope this doesn't blow up to something bigger.
Desired outcome: A complete cease and desist of their predatory collections tactics.
Regus
-
Retainer
I was on month to month never took ownership of the office. I canceled the agreement before it started and paused the rent and retainer. I have yet to get my retainer just excuses I was told to amend my bank details. I did that and no confirmation that my retainer was process to return. Regus is scam and will take your money not matter how professional you try to be stay far away
Desired outcome: Return of deposit
Regus
-
Auto-renewal agreement dispute
I am an individual renting a coworking space at Regus in Edinburgh.

I have been signed on to a 6-month auto-renewal contract beginning in April 2022, which I no longer need due to a change in financial circumstances.

Regus intend to enforce the contract, making me pay rent in full until September for a service that I no longer require, despite the fact the service has not yet begun.

While I did receive two notification emails that my contract would be renewed, I was under the impression that I would be able to cancel the contract before the service began from a telephone conversation with a sales representative when I first singed up.

In any case, in my view the contract terms themselves are 'unfair' due to the excessive notice period and the lack of a cooling off period from the date of the service beginning.

Regus were unwilling to engage with my complaint, and there is no formal complaints process. Instead, I have been directed to a 'Team Lead' who is the 'highest authority' and cannot offer any comment on this matter. I found this unsatisfactory.
Desired outcome: I simply want to move out of the shared working space and not be liable beyond my current contract period, which ends 31 March.
Regus
-
Unable to end service agreement o
I was informed that because there isn't an early termination clause in the contract ending the contract is virtually impossible. A debt collection agent has reached out about bringing the account current. However, although I've responded and attempted to make an arrangement, it's been ignored. Instead, they attempt to draft an authorized account. It makes no sense talking to anyone or emailing at this point for a virtual office I've never used, not even to receive mail. I wish I read the horrible reviews I would have stayed far away.
Desired outcome: Ending service agreement and to stop attempting to draft my accounts without responding to my inquires.
Regus
-
Regus Fraudulent Invoices
I am incredibly frustrated with this situation. If I cannot get this issue resolved via this platform I will be hiring a lawyer, which I am sure Regus and myself would both like to avoid. I started a trial month to month lease for myself with my company name on the lease. I shortly after needed the lease in my name, so my Boston rep, helped me make sure the termination of the agreement in company name was complete. I then signed an agreement on May 21, 2021 Confirmation No : 12133671, dated ending on August 31, 2021. That agreement is attached. My rep confirmed the agreement would end on August 31st, as documented.

The problem: Starting in September, after my agreement was terminated, I was charged incorrectly on my card. I assumed the charges were a mistake and flagged them on my card. My bank correctly refunded to me. However, in November I received an invoice for the lease in my name, the lease that had expired. I called Regus and made it clear that the lease was terminated. They however said I needed to final a termination notice, that is not in alignment with our contract, but I filed anyway for the agreement to terminate immediately. However, when Regus eventually sent me the email to confirm my termination, they claimed I filed to terminate 2-28-2022, which is again incorrect. Furthermore in February 2022 they out of nowhere sent me an invoice for the original contract I signed, that was terminated before my second one began in May of 2021. Incorrectly the invoice claimed that I was past due for payments in the name of my company from may of 2021 till current day march 2022, to the tune of $3,500+. Regus has no been emailing for weeks claiming if I don't pay in 5 days they will send me to collections. Clearly that is not the case.
Desired outcome: Regus acknowledge they were incorrect in invoicing me after August 2021, I owe regus nothing, regus falsely charged me after may for two office leases instead of one, and their collections threats are incorrect and invalid.
Regus
-
An office space at room 335 ,35 new broad street EC2M 1 NH
Dear team

My contract was over on 31st January .

I have not signed any business continuity.

I asked for refund and I was informed that I took business continuity which is a lie .

I asked for the proof and got not response .

It is against consumer protection and I have been waiting for my deposit back till the contract was over .

Please sort the issue ASAP .

Regards

IQF

Room 335

Space

35 New broad street

EC2M 1NH
Regus
-
Virtual Office
I signed up for 4 virtual mailboxes but within a about a week I changed my mind and decided to cancel. They will not let me cancel, they will not refund any money and they are continuing to bill me! I paid a total of $806.39 dollars online for a virtual mailbox. They say you need to cancel 2 months in advance so they are saying I still owe them $640.55. That means they have charged me $1,446.94 for NOTHING! I signed up and then changed my mind… Shouldn't I just get a refund!? It's a virtual mailbox for heaven sakes! They pretend like you'll get your deposit back but it's impossible! They claim to need a form but there's no form online. I went into the office and they say go online for help - I go online for help and it refers me to the office. It's a total scam and this is not okay! I don't have this money, I was trying to start a business and I made a mistake signing up just refund my money! There is no way that it's fair to charge someone $1,400 for signing up then canceling before even using your service!
Regus
-
Poor customer service/ unauthorized billing
On 8/11/2021, I was given a tour of center No 18- Georgia, Atlanta Buckhead by Eve Kinzle, the area sales manger. I was interested in the virtual office product. I specifically asked what would happened if I moved. I was told that I could easily transfer to my new location or I could have two sites.

I signed up for the product on 9/27/2021. I immediately noted that I was being charged $20 a month for mail forwarding, although I did not request this service. The company would not respond to multiple emails or phone calls. It wasn't until the beginning of November that I was able to get a response and stop the charge.

I signed up for a 6-month contract from 9/27/2021- 3/31/2022. In the beginning of January I began contacting the company requesting transfer to a center in Fort Lauderdale, FL. I submitted the request online through the company. I received an email on 1/12/2022 that I would need to go through my current center in Atlanta. The center was cc'd on the email, but they didn't respond. On the No. 18 Customer Service Query I was emailed, I responded that no one had contacted me and I would like to cancel my membership. No one responded.

On 1/20/2022, I was charged again. On 2/1/2022, I sent an email to No. 18 requesting to cancel my membership. No one responded.

On 2/20/2002, I was charged again. The center's number recorded online is a pre-recorded voicemail which no one answers. I had to search through numerous emails and try multiple telephone numbers before I was able to speak to a live person on the afternoon 2/22/2022. Since that time I received at least a dozen emails from the IWGPLC Account Helpdesk informing me that I will be billed until 9/2022 for the No. 18 center, because I did not give 3-months notice. They said that I agreed to automatic renewal for another 6 months, although my initial term has yet to end. They will not address the fact that I first tried to transfer my virtual office product to a new site other than to tell me that I need to contact my local center. I provided them with the request ## when I asked for the service to be transferred. They refused to respond.

Today, I was finally able to find a number for center No. 18 where I could speak to a live person. The number was not provided on any of the information I have received since signing up. I found it on the email confirmation when I signed up for the initial tour. I requested to speak to the manager, Dominique. She declined getting on the phone with me, but was within the same vicinity as the receptionist. She knew who I was before I provided all of my information. The receptionist told me that she would call me back, but she hasn't. However, I was told by the receptionist that they are not able to help me and that I was getting "the run around."
Desired outcome: I am not comfortable with the company's business practices and customer service. I no longer live in Atlanta. I would like my membership to be canceled immediately. Also, I would like to be refunded on the charges for 01/2022 and 02/2022.
Regus
-
Return of Retainer Deposit
I concluded my tenancy with Regus at the end of December 2021. At that time I correctly filled in my bank details to facilitate the refund of my retainer which I was told would be settled by the close of January 2022. Despite numerous follow ups, this has not been settled. I have been told that my bank details are incorrect but have realised that what is happening is that the company is somehow using details other than those repeatedly supplied by me- they are using an incorrect bank name, branch and swift. I have emailed them repeatedly and highlighted the error they are making and which seems to be causing the delay. Despite this, I still have not received my refund or feedback clearly informing me what the issue is. It is tedious to have to follow up continuously on what one would imagine is a clear accounting issue that the company's accounts department should not find difficult to handle. Also, the Helpdesk is more keen to close a ticket than to actually resolve an issue.
Desired outcome: An acknowledgement that they are in possession of the accurate bank details I've sent numerous times and settlement of the retainer immediately without further undue delays.
Regus
-
Mail forwarding
I never asked for the service and it was not included in my service agreement. Local office could not remedy seems like no one knows what to do when its obvious what needs to be done. The service agreement was only for the virtual office but somehow products were added without my consent. I have no desire to continue with the company as it has been hard to deal with from the beginning. Local office doesn't seems to care even though it was there mistake from the beginning.
Desired outcome: Full credit and termination of my contract
Regus
-
rental termination and still charging me
I signed a 1 year contract. after one year i did not resign a lease. i sent them a letter terminating the lease and closed the business, they continued to charge my credit card. i went into their office with a letter and recorded my request to stop charging me. they stil continued to charge me. after closing that credit card they found another bank account of mine and charged that one. They committed fraud and theft and i will seek legal action against them now to resolve this issue.
Desired outcome: stop charging me for a service i do not wanp
Regus
-
Management
I am rented office 4071 here at Mega Mall Sharjah business center since 2015 I am old costumer here I am very disappointed with management serves my question why turn off light early before office closed my office time is 8pm sometime I have female client I feel too embarrassed when I am to meet they turn off light and ac I am losing my business here rather than getting I am requesting to about time increase time by maximum 8pm

Thank you so much, waiting for gentle answer!

Muhammad

+971505372825

+971556830340
This review was chosen algorithmically as the most valued customer feedback.
I did an inquiry on their virtual office. This is an online service; therefore, Regus has an online application you have to fill in just to get quotes, location and for an agent to contact you. I filled it out, Brian McDonald contacted me a brief phone call and by emails. Also due to the time of day (late PM and the end of the week) This was in November...
Read full review
This review was chosen algorithmically as the most valued customer feedback.
We have a month to month lease at Regus (Raintree Corporate Center in Scottsdale AZ). Our employee turned in the keys to the office January 20, 2022 and cleared out. We gave the local contact person a call to make sure all was taken care of. We did not get a call back. We find out that to terminate a lease you need to do it online. The onlline account did...
Read full review
Regus
-
Dual VO Accounts
I recently moved my virtual office from Rancho Santa Margarita, CA to Peoria, Arizona Regus locations. I continue to be charged in both places even though there is just one office. I have multiple accounts now in the Regus system and even though I've opened multiple "support tickets" they have gone nowhere and I am still dealing with this confusing and illegal (fraud) situation.

I want an investigation into this matter to resolve it and I want all of the money charged to my AMEX that wasn't owed to be refunded to me ASAP.
Desired outcome: I want an investigation into this matter to resolve it and I want all of the money charged to my AMEX that wasn't owed to be refunded to me ASAP.
Regus
-
Re: Auto Renewal and cancellation of my Virtual Office
Hi - Took a virtual office only for 6 months from Regus - Southdown Office Park, Centurion, South Africa. Had Regus international reps call me a several times and took out the lease for the 6 months. They decided to an auto renewal on their own accord so now my lease only expires end August 2022. No courtesy calls like when I initially took out the lease for 6 months. Now they say I am bound to the auto-renewal lease of which I did not agree to. They apparently sent an email notifying me of the auto renewal which Never read.

I seek immediate release from this so called bounding lease.

The ladies from SouthDowns /Regus refuse to assist me.
Desired outcome: I would like to be released from this lease and I dont require this office
We are here to help
16 years' experience in successful complaint resolution
Each complaint is handled individually by highly qualified experts
Honest and unbiased reviews
Last but not least, all our services are absolutely free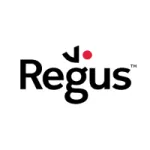 Regus contacts
Regus representatives

Chris Woods at Regus

GabrielGonz

Regus

Regus

Regus

Regus