Ramada
-
poor management and treatment of guest
I stayed at the Ramada Inn in Kearney from the 28 Jun – 1 Jul. When I checked in they tried to give me a 2nd level floor when I specifically specified I needed a botton floor room due to my health when I booked the room. In order to change the room they told me to come back at 1 pm. From 1 pm to 4:30 pm every 20 mins I got the same answer … your room will be ready in 20 minutes. That was totally wrong and inappropriate especially when someone just walk in the hotel around 3:30 and received a bottom floor room.

This is poor management and treatment of guest. I should have have a one night charge taken off my bill. But they came up with an excuse why they could not give me one. This by far is the worst ever Ramada Inn I have ever stayed at and will propably be my last. That decision will be up to how you answer this complaint and what is done about it!
Ramada
-
poor customer service
I have tried corresponding via email with no response.I have been trying for almost 6 weeks to contact the Ramanda Inn Shanghai, 1100 Qi Hang Road, Shanghai 201207 CN without any kind of success. I have called the hotel directly, no one speaks English.I have tried 7 times now to contact customer care I have been hung up, transferred, given a reference number by a customer care rep named Jennel who never sent the invoice as promised.

On the eight call, I was introduced to a supervisor. (hard to believe these calls are recorded for training purposes. Supervisor kept repeating call the hotel directly and I repeated for the 3rd time "they don't speak English", her reply was ask for someone who does. Now low and behold how would I do that if they don't understand or speak English.I cannot believe that someone who is trying to PAY, YES PAY a bill can get no resolve.

I need an invoice for Mr Michael Eckhart who had a reservation scheduled for Wed, Sept 28th. He cancelled the hotel (which was not within policy) so we were charged for one night stay which I'm not disputing for $152.23.I have never in my life experienced a hotel chain so incompetent. As a client I would never book a hotel stay in a Ramada Inn ever again.I have dealt with many European hotels, American hotels. You call a number ask for accounting and boom in 2 seconds you have an invoice.Your staff and help desk support are horrendous.If you're not willing to put the effort into sending a customer a bill, I guess we just will not pay it.

I was also told by the supervisor 3 times to call the Pudong hotel. As I explained to her over and over again they DON'T SPEAK ENGLISH. Her response was call them and tell them you want to speak to someone who does.
Ramada
-
stay away from these crooks
My family stayed at the White House for 2 nights. The room was very nice and the middle aged woman at the front desk had outstanding customer service. My husband is from that area and he heard from his family that they had good pizzas at the bar that is attached. So we went there and found it to be a nightmare. The old lady bartender was rude and liked to lick her fingers while making your pizza. When we finally got our pizza to bring back to the room the lod lady bartender just threw it at us as though she did us a favor by cooking it.

When getting to the room the childern were hungry and ready to dive into the pizza we noticed it was not cooked on the one side at all, so we pick it up and brought it back down to the bar. Well guess what the old lady bartender totally acted like she didnt see us for the first 10 min and then when we made it known we were waiting to talk to her, she can off with a total attitude and actually swore at us while throwing the pizza! And of course there were no managers on duty...NICE... SO to make a long story short I was happy with the room and the front desk staff but that bartender needs to go! I would love to talk to someone about this! I will never stay there again and trust me there are plenty of other hotels to stay at!
Ramada
-
careless housekeeping staff
Room was fair. We stayed 5 nights. We had housekeeping come 3 times in 5 days. I requested no cleaning the first day, as we arrived at 4 am, and needed the rest. The second day, got a knock on the door at 820am waking us up. I answered the door, said not now. Guess that translates to not today, so no cleaning. Next day, Sunday, a knock on the door at 9. I answered and asked if they'd some back later. I asked for towels, just in case. Good thing, they only made the bed. Monday, I got up and went to get coffee in the lobby. Was asked you go now? Not yet, in a little while. As were leaving for the day, my wife spotted a housekeeper, gave our room number and said it was ready to be cleaned.

Ok.. We got back to our room at about 11pm that evening to find our room door open about 4-6".. I told my wife to wait outside while I checked for an intruder. Finding none, I had my wife check our belongings while I went to the lobby. I told the night mgr what had taken place. He seemed genuinely sorry and said it'd be taken care of. If I ever stayed there again, he'd personally give a discount or a free night... As if..Tuesday morning while checking out I asked Monica the day mgr if anything was said about what happened. Nope not a clue. So, in short, Housekeeping doesn't do much, and if they do, they might just leave your door open so anyone could help themselves to your belongings..this is the SECOND hotel in three months we stayed in that were unsatisfactory. The days inn in old town ( rundown, but cleaning staff came every day). Ramada inn this past week... Never again.
Ramada
-
poor service & no air conditioning
I have a very important Ramada Inn dispute or as one would say, a review; I resided at the hotel on 2601 Zuni Street in Denver Colorado off of Speer Blvd. There are definitely some improvements that need to be made. Believe me, if these improvements are made. I'm almost certain you will have a higher class of clientele staying at your establishment. On 28 May, 2011 I resided in room 134. I had to go back twice because my door key was not properly activated. Once entering the apartment there was a horrible "mill due" smell I had to use Lysol and other air fresheners to make the room smell more pleasant.

To make it even worse there was no air conditioning it states "air conditioning" on the hotel room wall; I have "video" to show all of the dirt in corners on the rug and all the spots on the pillow cases.

After inquiring with the poor representatives, asking why no air conditioning? They gave me a sorry boiler room excuse. Only a 6 year-old will believe the sorry excuse I was given by your front desk

representatives. I requested that a fan be sent to the room which I have "video" to show how much dust was on the fan the staff gave me. I had to go out to my car and get sanitizing equipment to clean this fan. To make matters even worse I called the front desk, only to ask a simple question. And believe me, I was very polite. Because I really felt sorry for the staff, maybe they have to give excuses to all of the hotel customers for the poor service and the bad conditions? Anyway I asked them where I could get ice since there are no refrigerators and there is no air conditioning to keep anything cold. And it was as though they laid the phone down and I kept talking and no one would pick the phone up or even hang it up! I was in a "dead zone" talking with no replies back!

So I informed my wife who was staying with me about the incident, we both knew something was wrong with the front desk representatives. Because why, in all of these terrible conditions, would they actually just leave me hanging on the phone with no reply? So around 11 PM that night

on 28 May of 2011, I went to the front desk and as I was entering the area I could see them looking at me and both of them ran into the back room. By this time I took out my cell phone and as the guy came out of the back room, he was not the one that left me hanging on the phone, the woman did! I recorded his politeness in giving me wrong information on how I could leave from the iced room area and go back to my apartment. He gave me a long way around. If you could just solve these problems alone, I know your hotel will be a more powerful and exciting place to visit. Even though I saw contractors tearing out desk fixtures and all types of wood fixtures. This looked like a big mess around your ballroom area which is not a pleasant sight to see either.

It's the small things like cleanliness and good representatives at your "front desk" which can increase your visitors and gives the customer a deep desire to tell his/ her friends about a great hotel stay at the Ramada on 2601 Zuni St. Believe me, me and my wife had stayed at

many excellent hotels and we have stayed at a few bad hotels, but this one was the worst. I hope it doesn't get any worse or then this? We tried to compromise even though they gave us a room by the stairs when there were so many other available hotel rooms they could have given us. But cleanliness and no air conditioning and worst of all, poor service by the front desk, are situations that are or simply bad service and we cannot compromise with this. Is there any possible way we can receive compensation for the treatment we were given by the front desk representatives and the hotel conditions? Could you please restore our faith in the Ramada hotel industry? Me and my wife hope you will be very reasonable with our request, and we will be waiting for your answer.

On our final days stay at the Ramada I saw spiders on the ceilings and on the wall. There was also dirt on the ceiling in the inclosed ceiling areas. And the filthy spotted bedspread and bed spread covers which look like they have never been cleaned. And the continual construction which made parking inconvenient and all of the cleaning trash bags and carts all out in the area which made our stay so inconvenient. I definitely don't want to seem like I'm badgering the Ramada Inn, but I stayed two nights. And finally before I end this review of the Ramada Inn and request another stay at a better Ramada Inn again to restore me and my wife's faith in the cleanliness of the Ramada Inn industry. The service especially on the 28th was terrible by the representatives, the uncleanness and the lack of any type of air conditioning was a horrible Ramada Inn hotel stay experience. By the way, I forgot to add that the workout center at the Ramada Inn was horrible. Every machine was practically broken and there were a couple of treadmills that that barely worked. And with NO ventilation in the workout room. It was impossible to have a good workout. What a bummer!
The complaint has been investigated and resolved to the customer's satisfaction.
Ramada
-
hotel dirty
I had a sevenday stay at Ramada Inn the hotel rugs were so dirty I left the hotel after three day. I am not ask for another stay, but the hotel should be clean up .
Resolved
The complaint has been investigated and resolved to the customer's satisfaction.
The complaint has been investigated and resolved to the customer's satisfaction.
Ramada
-
no electric
I have never in my whole life ever heard of a Hotel ever having their electric shut off. We are paying good money through our insurance company to stay here for 110.00 a day. They are recieving hundreds of dollars from us so there is no excuse for the electric being turned off. My other complaint is that the owsners daughter will go to wal-mart buy chips soda you name to stock their shelves and make you pay double for the product. I could walk next store and buy the produt myself. But when it is raining I dont want to do that. the toilet is always breaking the pool did not work for a month and the sink leaks. After being burned out of our home we should not have to deal with this.
Resolved
The complaint has been investigated and resolved to the customer's satisfaction.
This review was chosen algorithmically as the most valued customer feedback.
I checked in to the Ramada inn, Corning Ca rolling hills casino resort early Dec 8, 2010. It was around two in the morning so my two buddys and I fell right alseep. I got up around 7:30 AM. I then got in the shower. As i got out i reached for the towel that was hanging up on the towel rack. There was a wash cloth neatly wrapped around the towel. i then...
Read full review of Ramada
The complaint has been investigated and resolved to the customer's satisfaction.
This review was chosen algorithmically as the most valued customer feedback.
Offered free 3 day/ 2 night stay voucher with purchase of an ADT home security system. Sent in voucher with $50 deposit. Called after no response for two months. Claimed they never received it. Gave credit card info to book reservation. Called after one month of no confirmation on card or in mail. Claimed they had no record of the transaction (Clarice...
Read full review of Ramada
The complaint has been investigated and resolved to the customer's satisfaction.
Ramada
-
nightmare
November 27, 2009, Ramada Hotel Kunshan China. I did not have enough time to have breakfast at the restaurant in the morning, so I just took one banana and one yogurt away but the restaurant manager stopped me at the gate asking me to return it back. I did not returen and told this guy called David that it was my right to take it. This guy then yelling to me with dirty words. It is extremely ridiculous! I called the hotel assistant manager, he told me what he could do was to pass my complaint to the general manager but it took time. This is a case of spending money to buy angrey.
Resolved
The complaint has been investigated and resolved to the customer's satisfaction.
The complaint has been investigated and resolved to the customer's satisfaction.
This review was chosen algorithmically as the most valued customer feedback.
I was wrongfully terminated do to managemnet supposedly not filling out my prbationary evaluation. I was never paid out my night audit wages the nights i was working audit do to funding being low and not being able to afoord it and employees being hired after me at a hire wage employees not doing there job and staying because they are secured by there...
Read full review of Ramada
The complaint has been investigated and resolved to the customer's satisfaction.
Ramada
-
misleading information / fraud
DO NOT GO ON THIS TRIP!
Trip: 3nights in Ft. Lauderdale, 2nights Bahamas Cruise, 2nights Orlando and 7day car rental.
Total Cost:
Deposit of $700
Rest of the deposit $200
Upgrade to cruise room with a window $200
So-called free-car rental but with basic insurance and tax/fees $150 (TOYOTA yaris)
Ft. Lauderdale Ramada Inn Tax/Fees : $45
Cruise Tip/Tax/Fees: $72
Park n' Go at Port Everglades: $23
Orlando Ramada Inn Tax/Fees: $30
Toll Fee from Ft. Lauderdale to Orlando: $20

-------------------------------------------------------------------------------------------------------------------------------
$1443 Basic Cost of this trip.

This means you are not really getting a DEAL. That basic cost does not include GAS $, FOOD, and other activity expenses.

Sunday - Ft. Lauderdale. Welcome Center to pick up hotel voucher. Also give you paper to attend
timeshare presentation on Monday. CHECK IN at 3pm.
NOT AN OCEANFRONT HOTEL! Drive to the beach was about 15-20 minutes. Really low-quality
hotel. Friendly staff though. Very small pool and tiki bar that closes at 8pm (early).
Monday - 1pm TIMESHARE PRESENTATION. Wake up early to enjoy at least the morning because from 1pm
and on, expect to spend the rest of your afternoon and early evening at the timeshare BS. They just
won't take "NO" for an answer. By the way, this timeshare presentation location is about 45 minutes
away.
Tuesday - Enjoy Ft. Lauderdale. Your only real FULL DAY in Ft. Lauderdale to enjoy at your leisure.
Wednesday - CHECK OUT. Head to Port Everglades for Bahamas Cruise 12pm. Wait in a long line to check in
(customs, make your cruise boarding card which you'll access your room as well as purchase
everything else including beverages and shore-excursions they announce 5 million times). Lunch
buffet. Food was okay on the cruise. Room was clean and not too crowded. Cruise was definitely a
small cruise. Definitely worth the upgrade and stayed on 8th deck while 9th deck was the highest
deck. Since it was a small ship, I was experiencing motion-sickness below 8th deck. Breakfast, Lunch,
and Dinner was included but beverages non-alcoholic and alcoholic were NOT included. Whatever
drink you ordered, an automatic 15% tip was included. Whatever. They STRONGLY recommend you
to purchase something to do when you're in Bahamas. I ended up signing up for Bottomless Glass Boat
Tour and Cable Beach Experience at Hilton Hotel. So that was $188 for me and my boyfriend.
Thursday - Bahamas. Total cost spent on Cruise including the activity, 3drinks, 1 coke, tax/fee, they billed me
$300.
Friday - Back to Ft. Lauderdale. Drive to Orlando. 3.5 hours. Expect several toll gates. Check In Ramada Inn
Orlando. Once again, low-quality hotel. I just couldn't stand the chlorine smell THROUGHOUT the
whole hotel. Not just the pool area but through halls AND the rooms themselves. It was disgusting.
Dirty carpet. Dust everywhere. Bathroom floor that seems like it has never been mopped. Dirty
bedsheets. Just simply nasty. If you didn't purchase any timeshare in Ft. Lauderdale, the welcome
center wants you to go through another timeshare presentation to receive your Universal Studios
ticket which we refused and paid ourselves. I couldn't go through another timeshare presentation.
Saturday - Orlando. Full-Day to spend on your leisure. We went to Universal Studios and Islands of
Adventures.
Sunday - CHECK OUT 12pm. But we checked out at 10am because our car rental last sunday started at 11am,
we had to return by 11am. Not thinking about that matter, i booked the flight around 2:30pm so we
spent hours at the airport. I guess that was my fault.

Overall:

Other than lots of $$$$$$$ we spent in addition to what we already paid and crappy hotels and sea-sickness from small ship, it was ok. Would we ever set up another vacation package through Imperial Majesty Cruise or Ramada Inn? HELL NO.
For you folks who believes that you guys got a DEAL of your lifetime, Please expect to spend another $[protected] during the trip!
Hope this review helps!
Resolved
The complaint has been investigated and resolved to the customer's satisfaction.
The complaint has been investigated and resolved to the customer's satisfaction.
Ramada
-
poor room
we asked for a handicap room non smoking. There was a cigerate burn on the bedspread.

tissue roll was to hard for a handicapped person to use ( wife has limited useof right hand) bathtub hardforanyone to get in, wife needed husbands help to get in and out. Anyone in a wheelchair could not have used it. should have shower. dead bolt held together by paperclip.tv channels do'nt match print out. no bathmat in bathroom.Do not like paper cups to drink out of.

Will not stay in another hotel like this. Also stayed in a days inn and it was just as bad. Did not live up to ramada's standerds.
Resolved
The complaint has been investigated and resolved to the customer's satisfaction.
The complaint has been investigated and resolved to the customer's satisfaction.
Ramada
-
totally ripped off
My husband and I went to Cloverdale, Indiana for the weekend of 10/13/08. We got 2 rooms -one of ourselves and one for my husband's sister and her husband. We were charged $79.95 per room. The billboard showed a price of $34.99 we noticed as we were leaving. When we originally called for reservations they said the price would be $89.95-which usually means it's a nice hotel.Upon arriving it was $79.95 which was nice; however the rooms were worth about $24-if that. The underhand to the rooms on the first floor was caving in-one spot held up by a bent 2x4. The ceilings were browned due to water damage. The shower curtain was not clean-the floor was not clean in the bathroom. The whole experience at the hotel was bad.The front desk was unhelpful also-we called for reservations and they said they were booked-however-my husband's sister called a minute later and was able to book to rooms side by side. I want my money back-I was totally ripped off. What can I do? I just can't let my money go like this.
Resolved
The complaint has been investigated and resolved to the customer's satisfaction.
The complaint has been investigated and resolved to the customer's satisfaction.
Ramada
-
robbing people with hidden costs
I have received a promotional offer for cruise line for 2, a trip to Bahamas in January 2008. My and my future husband were so happy when we heard about the deal, and thought it would be our honey moon trip.

We were told in promotion that it is approximatly, $1600 worth of vacation deal and we can just get it for 600+ dollars.

When we gave them a call they told this charge that charge and came up with $798. We though ok just go for it. After 6 months I receive a call saying u still need to pay some taxes of 150$. I asked them if there are any hidden charges please tell now. They said there are no more hidden charges. Again after 7-8 months I receive a call saying what ever I paid untill now is for only one person and I need to pay same amount again for 2nd person. Also while actually travelling I need to pay 300$ extra in taxes.

I was so devasted, in this economy, I cannot afford to waste 10$, and these people are sucking 100's of dollars. I could not afford to pay that much amount. So I was told I would loose all the amount paid untill now and also they said this would ruin my credit history as I am unable to pay liable amount.

I dont know what to do, they dont specify exact details while purchasing and now they come slowly with all the hidden charges. Please lodge my complaint so that no one else would lose money like me. Please also let me know if I could do anything about it.

Thanks,
Resolved
The complaint has been investigated and resolved to the customer's satisfaction.
The complaint has been investigated and resolved to the customer's satisfaction.
Ramada
-
disrepectful bartender and manager
Do not go to the ramada bar/lounge if you are over 21 but look like your 12. I have never felt so disrespected, humiliated, and embarrassed at any establishment as I have here.This was my first time ever going up there and I will never go back. The Bartenders and Bar Manager will card you three times even though you are not drinking, then when you question them on why they need to see your license again, the bartender will cuss you out and tell you to "just get the F--- out." Even though I was not drinking, why would you be rude to patrons that are basically supporting you by buying your drinks and tipping you. If you have no customers, then how do you make a living.
Resolved
The complaint has been investigated and resolved to the customer's satisfaction.
The complaint has been investigated and resolved to the customer's satisfaction.
This review was chosen algorithmically as the most valued customer feedback.
I am one of 1240 and more people that have verbally announced their disgust of the company. If you just google their name, the frued reports come up and it is impossible to find an actual website. The conformation number they gave me was false, it doesn't even work. I haven't gotten my trip information in the mail or my money back as the company promised...
Read full review of Ramada
The complaint has been investigated and resolved to the customer's satisfaction.
Ramada
-
false deceptive practices
Imperial Majesty Cruise Lines + Ramada Vacation scams are nothing but a RUSE to scam you. The ship in nothing but a floating dirty disgusting rust bucket. Better off not going on this germ ride. And the cost is $798 and they want to scam you for a $99 port tax when the charge is really $59. They get you for $40 just because they are cheap, The Ramada rooms are slightly above Motel 6 the roachy ones near the highway. Ramada always has vacancies so they give you one of their worst. The Ramada in Ft Lauderdale is 20 miles from the beach in a questionable area near 441. The Ramada in Orlando isn't any better. The food sucks too.
You will be in the bowels of the ship

The entire object of this "vacation" is to con you into paying $798 plus hotel room taxes, airport surcharges, + a bogus port charges, etc. they have akcikback program with the rental company with many hidden fees.

THIS IS ALL ABOUT MAKING YOU SIT THROUGH A HIGH PRICED HIGH PRESSURE TIME SHARE PRESENTATION

The phone room they sell from is also a dump. Broken phones, a scummy place. The telemarketers are mostly low level script readers. "THANK YOU FOR CALLING IMPERIAL MAJESTY CRUISE LINES, This call may be monitored for quality contro, MY NAME IS SCAM YOU MAY I HAVE YOUR CONFIRMATION NUMBER"

THE TELEMARKETERS READ THEIR SCRIPT just to get you to a point where the TO (Take Over Manager NANCY OR PHIL can come to the phone...lie a little more to get the credit card number. DONT GIVE IT TO THEM. The will run the card looking to see the most they can get. They run your card at 798, 698. 598, 498 etc

THAT'S THE STORY...IT'S RIP OFF EVEN THOUGH THERE IS A SHIP.
Resolved
The complaint has been investigated and resolved to the customer's satisfaction.
The complaint has been investigated and resolved to the customer's satisfaction.
Ramada
-
horrible
Within my 1 night stay at the Ramada the power in my hotel went completely out. My 2 children and i stayed outside for 20 minutes before the maintenance guy finally returned handing me a key and telling me i had to move rooms. No i am sorry, let me help you with your bags, he simply walked away, i had to get all of our belongings in the dark, AND find my new room by myself with a 6 and a 8 year old. We get to the new room with was filthy hair clips on the bed, half drinking juice cups on the table. I decided to order a movie, keep in mind my 2 kids were in the bed. After pressing play an adult movie came onto the tv. I called downstairs they said we eill fix it. 10 minutes later i called back they said it was fixed I put on the movies again, but now it was half way through the adult movie and even more explicit. I called back and they told me they would fix it again, I told them to forget it and the lady gave me an attitude telling me I ordered a movie and they were already fixing it, to wait and it would be done soon. Needless to say their customer service was horrible! not once did they say I am sorry for your inconvenience. When i called the manager she said she would look into it! HORRIBLE.
Resolved
The complaint has been investigated and resolved to the customer's satisfaction.
This review was chosen algorithmically as the most valued customer feedback.
My husband and I are currently on our honeymoon (yes, literally at this moment). There is much I'd rather be doing on my honeymoon than share my troubles, however my husband and I have reached a point where we are prisoners of a vacation package based on lies. It all started with an envelope I received in the mail from Ramada Plaza Resorts. We called...
Read full review of Ramada
We are here to help
16 years' experience in successful complaint resolution
Each complaint is handled individually by highly qualified experts
Honest and unbiased reviews
Last but not least, all our services are absolutely free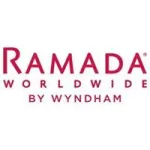 Ramada contacts