My Holidays complaints
19
My Holidays
-
Biggest scammers ever! Liars, thieves!
Bought two tickets from Michigan to Chicago with MyHolidays, but it took them over an hour to deliver them to my email and I couldn't contact anyone (their site said it'd be delivered in half an hour). I had to catch that flight because mine had been canceled with another airline. Well I had to purchase the tickets with someone else in order to fly back home. MyHolidays NEVER refunded me. Bernard their Customer Relation Manager was a liar promising to do it and never did. Now I can't get hold of anyone, they don't return my calls and emails. They don't deserve even 1 star! Horrible people.
Desired outcome: Total refund of my purchase that wasn't delivered on time to catch my flight.
My Holidays
-
Myholidays.com kept my refound
MHF221288828 This is reference number I make reservation with all airlines and somehow myholidays.com made the reservation for me and I had to cancel my reservation the Allegiant airline returned my money but myholidays.com kept it. I keep calling and sending email finally they responded that they have my deposit but they will takeoff all taxes and airport taxes then they will refund my money. I responded to them they blocked me.
Desired outcome: I want my full refund back to my card.
My Holidays
-
Booking for wrong flights, ignoring my calls, putting me on hold and not responding and extremely rude customer service behavior
I booked a flight to Panama from Dubai. I requested a change to the flight and they booked a lot of different flights on my booking. I repeatedly asked them to remove the excess flights to my booking as they would cause confusion and potentially make me miss my flights.

Additionally i was unable to pick my seat for my flight.

I asked them to upgrade my flight to business class and they said there was no sear while the airline said there was.

Their customer service were not returning my calls and they were rude. They were putting me on hold and not responding.
Desired outcome: Full refund of ticket and cancellation so that i book elsewhere
My Holidays
-
Will not provide me with my credits to rebook flights
I originally booked Virgin Australia flights through MyHolidays in February 2020. The flights were scheduled for July 2020 which subsequently got cancelled due to Covid-19.
Virgin Australia issued everyone flight credits to rebook once travel resumed. As my booking was through MyHolidays I had to contact them to get the credits and rebook.

I have requested the credits on multiple occasions though email and telephone. The company continuously delay their response so my chosen flights go up in price and have yet to provide me with any credit or rebooking information in over 18 months.

This company should not be allowed to trade. I will never purchase another flight with through them ever again.
This review was chosen algorithmically as the most valued customer feedback.
MYHolidays is not a real agency it is a fake pretend scam agency made by Indian scammers, they will pretend to make a booking for you but they will not actually do it. Then they will create a problem with your booking and call you to tell you they sent you an email because the fare for the flight is now higher and they will ask you to pay more money and...
Read full review
My Holidays
-
Flight booking
Good day, My name is Era L. Mandia I choose myholidays to booked my ticket going to Philippines. My flight should be yesterday but unfortunately the flight has been restricted until tomorrow. But I didn't received any email or information from you that my fight has been cancelled. I have contacted Cathay Pacific Airlines about my flight status last August 31 and said that my flight has been cancelled. I want to know what will gonna happen to my booking because it's not refundable so I want to rebook my flight and how long is the duration of my ticket. Please resolve this problem ASAP. Thanks.
Desired outcome: Rebook my ticket
My Holidays
-
Refund / Cancellation of flight ticket booking
I had raised a request for the cancellation of my ticket on Wednesday, 28 July, 2021, 9:53 am and my flight departure time was 30 July, 2021, 04:45 pm, which is more than 54 hours before departure.

I had also called on +44 2030110027 and +441628200224 number on Wednesday, 28 July, 2021, 11:46 am and asked the representative to cancel my ticket as the flights from India to UAE are not operating.

After so many followups, I'm not getting any response to my emails.
My Holidays
-
Flight tickets
To choose MyHoliday was the biggest mistake for this trip! Purchased the ticket (Dubai-Mahe-Dubai, MHF211161466) and after needed to change the dates. Had several communication with MyHolidays team and they sent the link to pay for extra charges (which I immediately paid). Now it's been 3 days I'm trying to get my ticket without any luck, sending multiple emails to the customer service and calling them non stop (hearing one phrase every time for the last 24hours-'your ticket will be with you in 20min'). The flight is in less than 24hours. Kindly ask to assist (I'm a witness at my best friend wedding and can't miss this day for her).
Desired outcome: Get the tickets for the trip planned (Dubai-Mahe from 13th of July till 17th of July)
My Holidays
-
Flights
I booked a business class ticket via the My Holidays website and paid AED 11, 150.69. My ticket was a return ticket from Dubai to Dakar, Senegal, flying on May 4 and returning on May 14 with Emirates airline. On Friday, April 30, I contacted Myholidays after trying to review my booking on line and had found out that someone had cancelled the ticket I had purchased without my knowledge.

After first calling Emirates, they suggested I call Myholidays. When I called Myholidays I was assured someone would look onto it and call be back in 20 mins. Some 80 minutes later whilst I was on a zoom call someone called me back. I requested they call me back at 2pm. Unfortunately because I was not called back on time I missed the call but was subsequently sent an email with an new emirates ticket.

On arrival at the airport on the morning of May 4, 2021, whilst checking- n, I was told the ticket was suspended given it was booked with air miles and this activity was suspicious. I was not allowed to board the flight on the ticket I had paid Myholidays for.

As you can imaging I was considerably stressed given I had planned this trip as part of my early birthday present, and I had also booked further flights to Cape Verde. Given my flight was due to depart in 55 minutes, I was left with no other option other than to use my credit card and pay for another business class ticket in the amount of AED 14, 065. I was left in tears at the check-in given this ordeal.

This booking experience with Myholidays has been despicable and humiliating. It appears that they have not used the money I legitimately and in good faith paid to the on line via credit for a return business class seat from Dubai to Dakar.

Emirates undertook an investigation and have indicated that the ticket was not purchased using cash but with someone's airmiles. This is fraudulent on the part of Myholidays.

I expect a full refund of the amount I paid to Emirates today, plus compensation for the stress and credit card interest I will need to pay.

I am requesting formal acknowledgement of receipt of this email and a re
Desired outcome: I expect a full refund of the amount I paid to Emirates at the airport for a ew ticket (AED 14.065) plus AED 5000 compensation for the stress and credit card interest.tion for the stress and credit card interest I will need to pay.
My Holidays
-
Refund ticket money
This is regarding my booking ID: MHF211137546, PNR: CZLRXM. The flight was cancelled by airline itself. I have send several mail to [email protected] and [email protected] but didn't find any solution. As per their statement I should receive my money back till 25 Apr 2021 but I didn't received my money back till now.
Kindly initiate to refund my money back as early as possible.
Anjani Kumar Singh
My Holidays
-
Blocked Amount
I booked a business class ticket through myholidays.com for AED20778.00
they couldnt get the booking done from the Airline (Etihad Airlines) as the prices shown in the website were not correct and the fares had just gone up.

They send an email showing that these tickets are unavailable and the refund shall be processed at the earliest. Its been 10 Days now, and the money is still blocked by them.

Constant emails, Zero efficiency in response. No body to attend calls.
No unified email reply, with different 'Names' handling each and every email differently.

Myholidays.com has become a nightmare.
Desired outcome: Refund release
My Holidays
-
Airline Tickets refund
I have booked an airline tickets for me and my family at Jan-20 for our yearly holiday through Myholidays.com. Unfortunately due to outbreak of COVID-19, followed by closure of airport all around the world as well cancellation of many flights, out flights was cancelled as well. Since then a year ago I have been following with Myholidays.com in order to refund the payment with no result.
Please do not hesitate to contact me through my phone 00974 7799 7226 or email: [email protected] com if any further information except the attached is required.

Regards
Silviya Nikolova
Desired outcome: QAR 2,500
My Holidays
-
Travel credit
I have been trying to use my flight credit from April 2020. Everytime I contact them with a date change they try to charge me double what the flights are actually worth, therefore leaving me out of pocket again. Every time I question them about it I never get a response. I'm incredibly frustrated as I'm desperate to use what is rightfully mine. I have tried emailing, calling, online chat and I am getting nowhere. The flights I want to change too are $299 each for 4 people, I have a credit of about $1000. They are trying to charge me another $820 on top of what they owe me!
Desired outcome: Flight credit honored in full!!
This review was chosen algorithmically as the most valued customer feedback.
Since March. 2020 until now there is no feedback on my refund ticket. My Flight was cancelled and I ask to refund my money and they are just promise to do their best but till now there is no answer. At the same time they are just wasting my time in email exchange that we are working and reply after 6 days without any solution. This is a clear cheating. The...
Read full review
My Holidays
-
Tickets booked for travel
Proofs are attached how the company is trying to steal my money and even after a govt ban of not to travel won't refund or change my tickets.
I am trying to change my sisters ticket since yesterday and they won't allow me to do that. They won't let me refund my ticket.
I showed them an official circular that govt has banned travel and they will quarantine my little sister but they won't listen and keep saying we Wo t reply on email jus chat with us.
I have attached the proofs and documents of trouble.
Once I ask them to refund they say they are working on it and and other colleagues say they have no records for complaint

OTAA1006425

Regards
A TROUBLED CUSTOMER
MEENAKSHI
My Holidays
-
customer service
After the initial thank you email and text message immediately after my booking was confirmed, I did not receive any further contact from them whatsoever.

I paid extra for text messaging service when I made my booking. Service did not meet my expectations as I expected to receive more than one solitary text message which was just the one I received immediately after my booking was processed.

Their customer service would be better if they provided reminders in some form or any form of follow-up email.
This review was chosen algorithmically as the most valued customer feedback.
Kindly note I was Processing my flight booking on the the website of Myholidays and the page of website was loading with error response and keep asking me to continue my booking. I was keeping processing the same at 07 clock morning time and after I didn't received any confirmation regarding my booking confirmation during next 6hours . Hence in same time I...
Read full review
This review was chosen algorithmically as the most valued customer feedback.
Dear concearn, I am shiwly banerjee frequent traveler of jet air ways and I was book my trip 1st time from myholydays broker. Myholidays booking reference number is otaa0379395 they said that if we change flight than they will charge extra which is more than ticket prize. I am corporate employee and due to my meeting re schedule so that I wants to...
Read full review
This review was chosen algorithmically as the most valued customer feedback.
Another scam website willing to take your money and disappear without any need to stand behind their service and without any desire to help if you really need it. That's how they are. Moreover, they are absolutely embarrassed to show fake prices, so when it comes to the payment you realize you will have to pay more than you were shown. I think it'...
Read full review
We are here to help
16 years' experience in successful complaint resolution
Each complaint is handled individually by highly qualified experts
Honest and unbiased reviews
Last but not least, all our services are absolutely free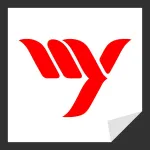 My Holidays contacts