Pizza Ranch complaints
33
Pizza Ranch
-
Mistreatment
Council bluffs, IA. I am a previous employee of the pizza ranch here and I was a dishwasher amd the reason I quit was because the dish machine was down for the whole day and our manager didn't want to close they shop. Because we had 6 parties the Saturday after Thanksgiving and she didn't want to reimburse their money and me and and my wife and another coworker and the closing manager didn't get out of there until about 110am on Sunday they work us like we were back in the 1800s and every other night the manager wanted us to only be in the dish room for an hour after we closed. My question is how can she expect us to get this done when she has everyone else leave and expects one person to get everything put away and operate the dish machine?
Pizza Ranch
-
An Order
I had put in a few months ago about my order; I wasn't happy because upon delivery I was missing some things but the pizzas looked like they had been flipped upside down and shaken around in the box. I filed a complaint with the feedback on my receipt and then I would call the local office in Sheldon and twice the manager took my. Number down and said she would handle it and give me a call back I never heard a word. I'm upset because I spent over $60 bucks and it wasn't even satisfactory. I'm more upset that no one took my complaint seriously.
Desired outcome: A refund or gift card
This review was chosen algorithmically as the most valued customer feedback.
He implied we were racists, when my boyfriend saw a woman refilling her soda with the same cup. Contacted the staff to tell her to use new cup and she yelled I know, I know as she went by our table, staff told her. Woman was Hispanic, but spoke English. Gentlemen did the same about refilling his Soda, my boyfriend approached him, gentleman said he could...
Read full review of Pizza Ranch
This review was chosen algorithmically as the most valued customer feedback.
Had placed an order for 20 piece chicken, cole slaw, and potatoe wedges. The chicken looked very over cooked and also looked like it had been done for awhile and sitting. I had picked it up to take to my dad and family for Fathers day. When I opened the chicken up it looked very well done and was very dry. I was not able to bring it back at the time so we...
Read full review of Pizza Ranch
Pizza Ranch
-
Service
My family and I ate at Bloomington il pizza ranch yesterday. Upon arriving we waited in line while other groups paid and ordered pizzas. The women taking orders asked everyone if they would like a special pizza made. When it was our turn I was ready to order my pizza she wouldn't look at me or take my order so I walked away. Last time we were there I order and she forgot to put in my pizza order. When we had all finished a went to ask about my pizza she informed me that she forgot to place my order because corporate was coming the next day and she was having a hard time concentrating worried about her restaurant. They gave us free buffet meals for our next visit and made the pizza while we waited. She asked us to come back and give her another chance which we did yesterday. I watched her ask every group if they wanted personal pizzas except mine. When I try to speak to her to order she looked around me for the next customers. As we sat and ate our dinner I listen to her ask every customer that came in if they would like personal pizzas I can't help but wonder if it was because of my race the color of my skin. Until she started working at this location we've never had problems. Maybe I'm wrong and it was just a fluke or maybe it wasn't I just hope no one else is treated this way.
Pizza Ranch
-
Employee service
We had a few kids for my Grandson's birthday to Butte Pizza Ranch,

.The cashier/Host told us it would be about 40 minutes, After an hour I went up and told her it was longer than 40 minutes. She said she would check on it and get it out to us. And another Girl came and asked if we got our pizza yet. I said no. She said she would go check on it. She came back and had one pizza. I told her we had two. She said she would be back and took the pizza with her. She didn't come back. I went and told the host we still didn't get our pizza. She then had an attitude. She said She brought them out to you. I said she brought one and took it with her when she left. She was mad and said I'll go check. they brought them out she helped bring them out. She slammed it down on the table and was absolutely rude.
Desired outcome: I would like to be reimbursed, or at least half of it. She should be reprimanded. I will not come back.
Pizza Ranch
-
Pizza Ranch in Casselton, ND
I have been a customer for a long time and and I am very disappointed at the way things are they.. For one Rita and Jaci both have a big temper and scream at the employees in front of everyone else. It has gotten to the point I don't like going in there because I'm elderly.. The only polite one there is a young looking person named Katie.. She's been there for a while.. I have heard different things on what happens and it's awful on the way tips are taken care of. I have heard Jaci and Rita take tips from deliveries when others can't .. Rita seems to think she's big boss when I always heard That Katie was.. I don't need the stress of that screaming from Rita and Jaci and not the way a business should be run..please praise Katie and tell Rita and Jaci to get off their high horse. One more thing is Rita never smiles and always frowns . Vey grumpy ..
Desired outcome: Please do something
This review was chosen algorithmically as the most valued customer feedback.
When I worked/helped out at the Pizza Ranch under the Supervision of Paul Raak and Jenna Merrill I was never paid for any of the hours worked. I also was subjected to racial slurs by Jenna Merrill while working/ helping out at the Sergeant Bluff location. I would like someone from the region to reach out to me on how to seek back pay. I would also to know...
Read full review of Pizza Ranch
This review was chosen algorithmically as the most valued customer feedback.
I ordered a 2pc chicken dinner for my 90 yo dad who lives across the street. The black girl checking me out paused to take a drink from her cup and I looked and she had a small pile of food near the register (waffle fries) that she was eating. I checked out (just fine but it was hard to hear her as the hum of machine and kitchen noise was loud. She told me...
Read full review of Pizza Ranch
Pizza Ranch
-
Online ordering
We've tried and tried and tried to place an order online using our account so we could possibly accumulate points or whatever it is that makes having an account worthwhile. It once again is not allowing us to place our order and continues to force us to call and which I agree is not a big deal but what is the point of offering that service if it's half assed and doesn't even work? You over charge for your super gluten dough mediocre pizza anyway it would be nice if what you did offer as an online service just worked as it was supposed to. You've now lost out on $200+ which over time might be worth grabbing ahold of.
Desired outcome: Just fix it you know? Not super hard and not okay to blame covid or slow shipping times it's okay just fix it you'll be alright
This review was chosen algorithmically as the most valued customer feedback.
I have ordered the same pizza from Pizza Ranch every time. Large sausage, green pepper and garlic sauce. I pay extra for extra sausage and green peppers. I have NEVER gotten the Extra but pay for it. I have called and get a smart mouth young male. He told me after 2 times that the next time I come order there will be a $7.00 credit. Nothing! So I ordered...
Read full review of Pizza Ranch
Pizza Ranch
-
Service
Sunday,February19 That we paid to eat and was told we would wait 15 minutes to be seated. We watched and waited as everyone came in and was seated besides us. Yes we had a party of 9 but knew we couldn't sit at the same table. We watched 20+ people sit down while we watched. We then ask d for a refund and the worker that told us she was looking to seat us came to the front excited and jumping that we left, not noticing we were getting a refund. If this is how your customer service acts towards their patrons, I will not be back to this location at all. I'm not looking for anything for free just wanted to be treated as a paying customer who wanted to dine in your facility. It really was that difficult to sit a party of 5 and then a party of 4 5 minutes later as we saw multiple groups be seated in the same area. [protected]@att.net
Desired outcome: I'd appreciate a response as this speaks volumes to your business, ethics and service .
This review was chosen algorithmically as the most valued customer feedback.
We are at Pizza Ranch in Hawarden Iowa tonight with the family. Expecting a great time. Buffet was smaller than normal, no chicken fingers wishing is a main reason we go there. They won't do delivery because of not enough employees. But they can afford to have 7 people on staff including the the manager standing around. What ever happened to customer satisfaction? This will be our last time here.
Read full review of Pizza Ranch
Pizza Ranch
-
The employee and Owner of the Franchise
Arkansas City, Kansas...I received the worse attitudes and rude services ever! I received an email from them while I was waiting on my order to be delivered to fill out a survey to enter to win a giftcard. I started filling it out then saw that it was for after I received my food, so I put, I did not receive it yet. I received a call from a lady at the ranch asking "what was wrong with your food"? I explained what happened. She was rude as if she was mad and said "well, don't fill them out because WE GET THEM WHEN YOU DO". Well I received my food. My extra cheese was not on the pizza, it was skimpy... I filled out the survey (a good one) saying everything was good but my pizza barely had cheese but I paid for extra. I fell asleep, phone kept ringing, I answered. It was the owner very rude/upset that I filled out a survey and said my cheese was not on there. He had aggression in his voice and everything, then the phone hung up. WOW He said well "I GUESS sorry for your cheese, MAYBE you will visit us again. I spent $60 with them and they were pissed off because of me wanting cheese that I PAID FOR.
Pizza Ranch
-
The food really sucks big time I won't ever oder from you again!!!!!!
We order every time from piza ranch and the food is never done the way it's supposed to be cooked and they're is times is cooked too long or and too dry or it's it's not cooked long enough. And we keep getting apology after apology after apology they keep giving us alot of credits and that does nothing to make things right so we told the manager that we are never ordering from them again! There food really really really sucks!
Desired outcome: The food really sucks !!!!!!!!
Pizza Ranch
-
About a manger just have so many excuses why she won't give a person a interview when she has openings there
I forgot the managers name at the Denison Pizza ranch store but I'm just really upset that last 4 months I've been trying to get on I have a CDL I've been out of over the road tracker for 11 years I got over a million and half miles good record I moved back in Denison where I was born and raised this manager that's there now she's younger basically my 42 or so but somehow I asked her on the fourth time do I know you like why ain't you not give me a interview I put in two applications and four months I keep coming down our call I know you get me is a excuse or run around why you won't the last time I went in in person kind of remember but it's been a long time I said did I date you or something and she's not ahead yes so if she's hot I don't know her really if we did we just briefly at your school thing but that should not affect for me to get a job there I applied for delivery and I plus applied for another one to make pizzas and she will not just will not give me a interview for nothing she'll take my name and number and that's it but my friend the daughter 16 years old women and got a job ain't that amazing but I got to pay bills a 16 year old don't it's crazy I hope I can get this resolved because I'm tired of going down there or calling when she's supposed to be there and the girl just won't talk to me she has all kinds of excuse why she won't and I really love Patriots the food and inside and everything but wow I'm just being hurt all about it so I don't know what to do I just hope someone can give me a call cuz I'm still looking for a job part-time and you know give me something to do and I'm 47 years old I just turned 47 in October I'm just trying to understand why it's so complicated why she can't give me an interview my number is [protected] is my cell thank you and have a great weekend again I'm so sorry but I just thought I tried to see if anybody can help me because that's not right to me it hurt me
Pizza Ranch
-
Product and service
I tried to order online but the system was down, I called the restaurant and ordered over the phone the 5 minutes before I have to be there I get a text that they can't take debit cards either, so I had to run to the bank to get cash. Arrived and the biscuits were completely burnt, can't even bite into them. $26.00 for an 8 piece meal and my white piece meal was a couple of chicken breasts and 6 wings with burnt biscuits, not happy!

I have pictures to send but when I try to attach them, it says the file is to big, I can send one if you need me too.
Desired outcome: Not sure
Pizza Ranch
-
Service and food
My wife and I went to pizza ranch on Friday had to wait when we got there as no server was around. Then there pizza was hard and cold. The Vegas looked like they were out for days. And there dissertations was like rubber. We had to wait 45 min just to get some chicken. My wife had gone there 4 days earlier and had no problem said food was great. Yet I take my wife. And get treated like this. THAT IS UNACCEPTABLE. No customer should be told they have to wait and have a admitted when she says it. This was the worse experience I have ever had
This review was chosen algorithmically as the most valued customer feedback.
just letting you know at st. joe mo the coke zero in both mschines were out and no one would change it thanks
Read full review of Pizza Ranch
Pizza Ranch
-
Gwen hilsabeck
Former supervisor of this very disturbing pizza ranch on the outside sakes are rising things are great on the inside there has been a culture of bullying touching kids inappropriately and things being swept under the rug. I left and came back under new management and it is bullying intimidating teenagers and a sense of dictatorship with the general manager who is also fresh off a 3 year sentence for stealing 20 million from dying hospice patients and medicare. I think about time they hired a real christian with morales and values instead of garbage that is corrupting and damaging our youth. I just left for good. God bless 🙏 tge lord sees all and your general managers have been very destructive to your brand. Sales aren't the end all. Bloomington il location gwen and anthony.
We are here to help
16 years' experience in successful complaint resolution
Each complaint is handled individually by highly qualified experts
Honest and unbiased reviews
Last but not least, all our services are absolutely free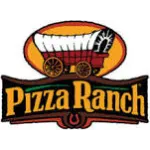 Pizza Ranch contacts