Sizzling Pubs complaints
85
Sizzling Pubs
-
Falsely advertised offer
I received a notification from Sizzling Pubs saying download the app and register to receive a free drink. So I did and recieved the voucher in my wallet.

Went to the pub and ordered the drink and showe the voucher which had a tab to reddem. A bar code appeared and was scanned by the hostess repeatedly but came back as already used. All this in front of a packed pub.

So the manager was called and he tried and then scrolled through the small print that appeared at the end of the web page until he said I had to buy a meal first.

Absolutely shcoking. And I had to pay for the drink I had ordered too as it had been poured.

Easily the worst, most grossly misleading offer I have ever heard of. Also the most embarrassing I have been ever. Absolute shambles.
Desired outcome: I would like a refund of the drink to begin with. Disgraceful way to get sales.
Sizzling Pubs
-
Moorland inn stoke
Food came uncooked after waiting nearly an hour for it. They offered to recook the chips which we said ok but yet again the chips came out uncooked. They tried 3 times to cook the chips but was uncooked ever time. Refused to give a refund. Manager extremely rude. Ruin the birthday party.

Made a formal complaint to the company but they choose to ignore.

Then the manage has the audacity to abuse me on Facebook saying it was our fault the food was inedible.
Desired outcome: Money back for the food we did not eat. Thank you
Sizzling Pubs
-
Southfields pub, lever edge lane Bolton
At Southfields pub 2nd may,we were banned for putting a review on the website which the manageress didn't like,then made the excuse of me of falling over,but this is untrue,, later that day i appealed one the pub website,the response was that we were drunken disorderly but there were no mention of this at the time of the ban. We are loyal customers and not trouble makers we are both in our late 50,'s, and have never been treated like this. This is a new manager whos made a mistake
Desired outcome: 2 months ban is daft , please squash it
Sizzling Pubs
-
The general manager at the top of the world in warners end, Hemel Hempstead.
We visited the Top of the world yesterday, 24/4/22. We only live on Boxted Road so come in regularly for a drink.

I had ran a marathon that morning and was feeling understandably elated. I was dancing by myself on the end of the darts run and an older looking blond lady (who I was later told was the owner) abruptly told me to move because she wanted to play darts. That was fine and I understood so I moved to the bar area. However I did note how sharp she was which was why I was surprised to hear later that she owns the pub because her people skills were sorely lacking.

A while later, the same lady came over to the jukebox and requested a song, remarking "I'm going to put this on for these two cheesey [censored] because they'll like it" referring to myself and my husband.

My husband understandably retaliated In my defence and made a comment about the landlady being from a council estate because he felt very offended by her rude attitude.

Immediately, we were told we had to leave. A very kind and astute bar lady at this point approached us, trying to keep the peace, explaining that the land lady was 'angry' and that, although she knew we had done nothing wrong, we should just go home because it would be 'easier'.

We did leave, because we didn't want any unnecessary upset, however we both felt fairly shocked and saddened by the events of the evening and felt concerned that the landlady seemingly had the ability to throw out anyone she seemed fit from the pub for no apparent reason.

We would welcome the opportunity to discuss this further with the brewery and we look forward to a response.

Kind regards,

Maria and John
Desired outcome: I would like the general manager to acknowledge that she was rude and unpleasant for no apparent reason and that she had a deep and negative impact on what should have been a celebratory and happy evening for myself and my husband.
Sizzling Pubs
-
Customer service
Food was ordered via the app at The Nine Giants in Llanishen. After 40 minutes the staff were questioned as to why the food hadn't arrived. We were told there was a 45 minute to a hour wait. We asked why we weren't told this on arrival, we were informed that we should have been. After a wait of an hour an 10 mins, a table that had ordered at least 30 mins after us received their food. We questioned this, staff went to find out but didn't come back to let us know. When the food came 5 minutes after this, I questioned, why we had waited soong to be told, it depends what's on the ticket. I requested to see the manager, 30 minutes later, I am still waiting to see him.
Desired outcome: A refund would be acceptable and staff training on customer service.
Sizzling Pubs
-
Service
Christmas day paid £400 for meal for 12.
Absolute disgrace .meal booked 1430 got starter at 1530 after asking 3 times.mail meal again had to keep asking and got at 1700. Before main arrived staff were taking table covers.chair covers off.decoratiions down .it was obvious they wanted to shut.
We gave up waiting for dessert and took frozen pudding home.
Staff and service ruined my last Christmas with my father. He is palliative care
Sizzling Pubs
-
Virus
I was disguised when someone at the gardeners arms in Thornton Lancs. Said 1st one I've had one jab, get the other in two weeks that ok having vaccine 2nd one... She made it very clear she had no reason to ever have the vaccine, stated it only last a year so no point I'm young and cant get it any way... It's only old people that die from virus... So this girl is working behind bar giving out food, mixing with customers... But she as no protection from virus... It then became clear that more staff also didn't have any jabs... It's safe to go in pubs, well not this one... No concern about the virus... Let it spread, we don't care... I'm young, so I'm safe from virus... These staff don't even wear masks... And yet putting themselves and others at risk... These people shouldn't be working at the pub,
Desired outcome: shut pub until fully vaccinated are working there
Sizzling Pubs
-
Vouchers
I am trying to introduce my sister to your pub in Sunbury-On-Thames. I have on her behalf requested three times now the £5 voucher using her name, her email, her post code and her telephone number but after one week still nothing received. Have you stopped sending them out? If so you need to remove the offer from your website.
Your comments please.
Desired outcome: Send voucher
Sizzling Pubs
-
Waiting time for a family meal
Went for a meal with family and ordered starter main course at 17.30, starters arrived within 10 mins and were fine, At 18.50 i asked staff where our main courses were and was told as table hadn't been clear of starter dishes they wouldn't serve mains! After discussions with staff when our meals would be ready no-one could provide an answer so we got refund for main courses only. Disgrace to wait that long and had ordered other drinks too while waiting without any explanation from staff while others were served and had left in the timescales we were waiting.
Desired outcome: partial refund
Sizzling Pubs
-
Springcroft glasgow
I had booked a table on the 27th July 4.15. My partner and I walked along to pub which took 30 mins there and back! A boy came to the door & said they were not doing meals & walked away. I then had to get his attention which he was not very polite, and I asked him why? He said there was no gas! I then asked him to cancel my reservation & he was not to happy! No-one emailed me or foned me to tell me about this! A complete waste of time! Not even an apology! Its my local pub into the bargain.
Desired outcome: An apology or even better a free meal for the complete waste of time & we never got any food into the bargain.
Sizzling Pubs
-
Service and staff attitude
I tried to book a table of 12 and the guy that answered the phone made it very clear he didn't want us to visit he tried to put us off, when I told him I would go back to High park he suddenly said we could go.
When we got there he was very abrupt and rude. Huffing and puffing when we ordered food.

We ordered starters and mains and deserts, The food came out at all different times, I was still eating my starter when he brought my mains I said I hadn't finished my starter and his response was don't you want it then. When I said not just he said well what do you want me to do with it. His customer service is zero. If this is the kind of staff quality that The Armitage Arms Clifton Brighouse has we will never ever go again. We are a nation wide organisation that go out regularly I will be telling the team of our experience and recommending to avoid sizzlers pub.

He ruined our dining experience.

Dawn Prest
[protected]@gmail.com
Sizzling Pubs
-
Keeping to the law
I visited the Running Horse pub in Sunbury on Thames yesterday and was disgusted to see so many people walking around without masks on. Many people were going to the bar to get served without masks and I was asked to go to the bar to pay for my meal.
The LAW says masks must be on when moving around the pub and you should not be doing bar service, it should be table service or use the App.
Why do you break the law and endanger people's lives?
Your response please.
This review was chosen algorithmically as the most valued customer feedback.
I am writing to complain about the Southfields sizzling pub in Bolton, England. Me and my family have been going to this pub since before I was born, all my family including grandparents and my 18 month daughter was present at the time of this incident. I haven't been in the pub for numerous years due to Covid and personal reasons but I decided to go and...
Read full review of Sizzling Pubs
This review was chosen algorithmically as the most valued customer feedback.
As a party of 6 we visited the Antelope Inn. Holyhead Road, Bangor July 3rd 2021, it was my husband's suggestion to meet here as we have called in many times over the years. Unfortunately this time it was a bad experience. Because our friends had dogs we sat outside which was fine but everyone was having difficulties ordering drinks and food. We ended up...
Read full review of Sizzling Pubs
Sizzling Pubs
-
Your lighting outside
You have a pub which is directly opposite my home a while ago you cut the trees back exposing the very bright lights in the outside area 2 if which shine directly into my home and blinding when I open my front door I have complained to them direct on a number of occasions especially when left on all night during this years lockdown I just get fobbed off if nothing is done by the end of january I will be contacting the local council and let them deal with it the pub is the nine giants in llanishen cardiff cf14 told to go to a review appointment which I could not attend due to disabilities/ illness when I asked during start of lockdown told there is no way of switching them off and they are security lights but they do switch them off obviously when they remember I have the messages
Desired outcome: Lights dealt with by blocking direct beam to my home and switched off at night
Sizzling Pubs
-
Food
Went to the stanley arms in huyton liverpool were my friend and I both ordered the mixed grill
1) asked for the steak to be medium it was well done friend asked for rare to medium his was well done
2}gammon salty
3}my chicken was dry my friends was dry and burnt underneath
4}chips were soggy and over cooked
On a positive note the staff were amazing but we will never be going back to that particular establishment and we are seriously thinking of not going to another sizzling establishment again.
Sizzling Pubs
-
Voucher not working
My family and I regularly visit our local Sizzling Pub and last night a 50% off mains promotion was running but on arrival, after waiting 15 minutes to be seated despite being seen by several members of staff who failed to acknowledge us, we were told the promotion wasn't working due to technical issues. This was not followed by any kind of apology and neither was our wait to be seated. We were shocked by this as normally staff are friendly and we rarely have a bad experience. I complained directly to the pub we visited and didn't feel it was taken seriously. We will not be visiting again.
This review was chosen algorithmically as the most valued customer feedback.
To whom this may concern I am writing this email as I have already complained via sizzling pub itself on 1 occasion I was replied to asking for further information which I done so promptly, I have sent a further 2 emails as I am not happy with my response atal and still over a week on I am still ignored. This was a complaint about the food me and my family...
Read full review of Sizzling Pubs
This review was chosen algorithmically as the most valued customer feedback.
Have used sizzlers several times and always enjoy our meals, tonight I took my son for his birthday, we had starters which were lovely, I ordered the Sunday roast, the roast potatoes were hard in the middle, the mash looked like it had been sat for a long time drying out and the veg was undercooked, to top it all off I found a long hair in my veg! I didn't...
Read full review of Sizzling Pubs
This review was chosen algorithmically as the most valued customer feedback.
We ordered a starter of Hallumi fries, and when this arrived it was poorly presented and certainly not worth the £3-99cost. The was 4 small Hallumi fries in a small bucket with a lettuce leaf, this meant each fry was a pound each. Having ordered this starter at various different pubs this is the smallest portion we have ever seen, and is not acceptable as good value for customers. I would welcome your feedback Pat Allen
Read full review of Sizzling Pubs
We are here to help
16 years' experience in successful complaint resolution
Each complaint is handled individually by highly qualified experts
Honest and unbiased reviews
Last but not least, all our services are absolutely free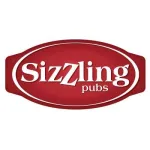 Sizzling Pubs contacts