Pizza Nova Take Out complaints
51
Newest Pizza Nova Take Out reviews & complaints
The complaint has been investigated and resolved to the customer's satisfaction.
Pizza Nova Take Out has left an official reply on this complaint.
Il giardino
Recently bought a party size IL GIARDINO pizza. Adverisement claims fresh spinach, peppers, etc. when opening box we could see the spinach blackended and curled up, killed everyone's appetite, most likelynbecause frozen spinach was used by store not fresh at all. The pizza did not have any pizza sauce, not sure if by design or someone forgot, either way it made for bad tasting pizza experience. Dont order this pizza, bad value for

Money and is almost double the price of other pizza places.
Desired outcome: Never order from this place, money refund please
Resolved
This complaint has been resolved automatically due to user's inactivity.
The complaint has been investigated and resolved to the customer's satisfaction.
Pizza Nova Take Out has left an official reply on this complaint.
This review was chosen algorithmically as the most valued customer feedback.
3575 Dundas St W, Toronto, ON M6S 2S7 I was really looking forward to enjoying some delicious pizza, but I was truly let down by the disappointing quality of what I received. The pizza I ordered didn't meet my expectations in terms of taste and overall quality. It was a letdown, especially considering how excited I was. I couldn't believe how bad the pizza...
Read full review of Pizza Nova Take Out
The complaint has been investigated and resolved to the customer's satisfaction.
Pizza Nova Take Out has left an official reply on this complaint.
Pizza order
we ordered a pizza for delivery, to our workplace, which is a secure facility.

we gave specific delivery instructions to the driver to call when he was 5min away to allow us time to reach reception.

The driver left our pizza unattended on a table in the lobby, when we reached reception, the pizza was cold, no delivery man present, plus the crust was burnt.

we order pizza frequently from Pizza Nova, with the same instructions each time. This time, it didn't work out and customer service is not recognizing the incorrect delivery method as per our instructions.
Desired outcome: We would like 2 free large pizzas, the same toppings that we commonly order, thin crust, double cheese, Hawaiian
Resolved
This complaint has been resolved automatically due to user's inactivity.
Is Pizza Nova Take Out legit?
Pizza Nova Take Out earns 94% level of Trustworthiness
SAFETY NOTICE: ComplaintsBoard has analyzed Pizza Nova Take Out and determined that it has perfect credibility and is completely trustworthy, with a legitimacy rating of 94%.
We found clear and detailed contact information for Pizza Nova Take Out. The company provides a physical address, phone number, and 2 emails, as well as 3 social media accounts. This demonstrates a commitment to customer service and transparency, which is a positive sign for building trust with customers.
The age of Pizza Nova Take Out's domain suggests that they have had sufficient time to establish a reputation as a reliable source of information and services. This can provide reassurance to potential customers seeking quality products or services.
Pizzanova.com has a valid SSL certificate, which indicates that the website is secure and trustworthy. Look for the padlock icon in the browser and the "https" prefix in the URL to confirm that the website is using SSL.
Our scan shows Pizza Nova Take Out website is free from malware and phishing activities, which are types of online threats that can include viruses, worms, Trojan horses, ransomware, and other malicious code, as social engineering tactics used to trick users into sharing their personal information.
Pizzanova.com has been deemed safe to visit, as it is protected by a cloud-based cybersecurity solution that uses the Domain Name System (DNS) to help protect networks from online threats.
Pizzanova.com appears to have online shopping features, it's important to know that the platform supports an extensive range of payment methods, making it convenient and easy to complete your transaction. The payment procedure on the website is also relatively simple and straightforward, ensuring a smooth and hassle-free experience for buyers.
However ComplaintsBoard has detected that:
Despite a high level of trust, our investigation found issues with Pizza Nova Take Out's service, including poor customer service, lack of accountability, and responsibility to resolve complaints. Customers may face long wait times for responses, receive generic or unhelpful answers or no response at all. Only 21% of 0 complaints were resolved.
The presence of an iframe in pizzanova.com, iframes can be used to embed malicious content, such as phishing pages or ads that contain malware, so it's important to be cautious when interacting with websites that use iframes.
Pizzanova.com has relatively low traffic compared to other websites, it could be due to a niche focus, but could also indicate a potential lack of traffic and popularity. The pizzanova.com may offer a niche product or service that is only of interest to a smaller audience.
Our Verdict: Pizza Nova Take Out is highly recommended company, but beware of poor customer service. Their 21% Resolve Complaints rating is a cause for concern. We advise using their services securely and reviewing complaints beforehand.
Pizza Nova slice
My daughter ordered 2 slices of what you might call pizza. Turns out to be dried out burnt tasteless slices. This is the first time in 5-6 years we have tried Pizza Nova and it was just as bad as last time. We order pizza at least once a week and this is the worst we have have experienced. Even eating cardboard would taste better. Purchased Friday night 10:55 in Oshawa August 4th. Warren Ave and King St W. Oshawa. NOT RECOMMENDED. SITE DOES NOT ALLOW PICS.
Desired outcome: Full refund.
The complaint has been investigated and resolved to the customer's satisfaction.
Pizza Nova Take Out has left an official reply on this complaint.
Bacon on Pizza Tasted Different
We are regular customers and find that Pizza Nova is better than their competitors. The bacon is usually full bacon pieces (as opposed to crumbles).

We ordered from Pizza Nova today (July 14, 2023) at approximately 3 pm EST.

The bacon appears to be okay (i.e. not gone bad) but tastes much different than usual. My wife and I agree that it doesn't taste good and unfortunately spoils the taste of the rest of the pizza even when you pluck them off.

The other stuff we included in the order were perfectly fine (wedges, wings, etc).
Desired outcome: Discount or partial refund would be nice.
Resolved
This complaint has been resolved automatically due to user's inactivity.
Pizza and panzo
This is the second time in a few weeks we have had pizza with the flavour of old floor mop steam, and also in the panzo.

We are very regular customers and with the price of food these days it is hard to justify another visit.

Easy on sauce does not mean all in one place on the pizza and in the panzo. Almost as much perimeter crust as cheese area on the pizza.

Orillia, 740 pm today

Scotti
Desired outcome: Change cleaning routines so it does not affect the pizza. Provide us with some sort of discount or replacement.
This review was chosen algorithmically as the most valued customer feedback.
On Jun 17, at 6:00 pm we ordered a veal cutlet sandwich and 10 chicken wings. The wings were very good. However I would really like my money back for a barely edible veal sandwich. The toppings were fresh and I added red peppers for free and cheese which costs extra. So it's almost a $12.00 Sandwich. The veal looked horrible. It's was burnt all around...
Read full review of Pizza Nova Take Out
Overcharged
I called to fix my order I had not put in the party address and time as I'm used to using app and totally forgot as it is automatically set to my home address, so it had to be fixed so I called my home

Store and the lady said she had to cancel it and re-enter it .She put in a new order but I was still charged for the old one as well. I attached the order numbers and charges.
Desired outcome: Refund for my order that I shouldn't have been charged for.
Pizza burnt
Hi I went in store ordered a take out Medium Pizza, Pepperoni Bacon Double Cheese, I should have take photo of pizza, It was burnt, over cooked, New staff there, This is now several times my pizza has been given to me Burt special bottom black almost all pizza.

Also you put way to much salt in the pizza and sugar. Terrible.

This is at 1 Warren Ave, Oshawa, ON L1J 4E9

Happens again I will go else where, Had enough of this also when you ask for double cheese this means double cheese not little extra, You people need to go to Montreal learn how to make a Pizza.
This review was chosen algorithmically as the most valued customer feedback.
We ordered pizza (delivery) and after opening it was saw it had shifted to one side of the box and it was 15 min past the delivery time and cold. I guess they take more then one delivery at a time they should invest in better delivery bags if this is the case. Restaurant: Pizza Nova Address: 1533 Jane Street North York, ON M9M Date Placed: March 12, 2023 Delivery Date: March 12, 2023 Approximate Delivery Time: 5:10 PM
Read full review of Pizza Nova Take Out
Pizza from Wilson heights and Sheppard
I have been forced to get delivery from this location for the past 8+ years. I have made several complaints and been told it was a location that had hard time keeping cooking staff (red flags!). Well every time i order it's something different! There is no consistency amd it's horrible at best and I'm fed up that no one does anything about it. I have begged to have my delivery come from Dufferin and Steeles location since i am in the middle of the 2 locations but I'm told it's not possible. Well done Pizza Nova for losing a long standing weekly regular customer all because you wouldn't fix my issues.
Desired outcome: Move my deliveries to Dufferin ans Steeles location
Pizza
I yesterday visited pizza nova for the first time and I was the worst experience of my life, since then I have stomach pain and have been feeling nauseous. Its really ridiculous the pizza seemed bit off white eating only ingredients used were not fresh and it eventually made me sick after paying for it. Date -01-02-2023 time-08.25pm Store - 2201 Eglinton Ave
Desired outcome: I want my money back I paid and the compensation by the company for the worst experience I am going through
Panzerotti
I ordered 2 panzerotti. One on whole wheat and one with regular dough. They both arrived burnt. I sent pictures and they gave me a credit for the regular flour one, but they insisted "the whole wheat one wasn't burnt, it was only dark because of the whole wheat flour". They did not believe me when I explained that I order whole wheat all the time and it's never been burnt before. It was frustrating that they wouldn't believe me even after pictures. It's clearly got black patches all over it and it's not edible. It's more burnt than the other one! It was also expensive as I selected delicious toppings like artichoke. They refused to give me a credit for the whole amount even though it will not be eaten as it is burnt. It was a waste of money. I will not be ordering panzerotti from pizza nova again.
This occured via delivery order on Jan 31, 2023.
Desired outcome: Credit recieved for the entire cost of the panzerotti ordered.
call.[protected]@pizzanova
Nov 28, 2022

RE: 4516 KINGSON ROAD - pizza nova

Over the phone, I placed an order for 2 lasagnas, 2 medium pizzas, and a

2 orangina pops. I gave my tel # which is [protected].

I was upset to see that I only received 1 rootbeer and NO ORANGINA however I paid @5.90. I would like a credit on my account immediately and that the pizza nova located at 4516 Sheppard.

Can you call me back at [protected] or email me with a confirmation about this credit,

Thank you,

Eliza

[protected]
Desired outcome: I want a credit back to me asap as my family didn't have anything to drink and this STORE could've at least call us to notify us however they decided to not even bothering me and took it upon themselves to not give me both oranginas.
Pizza
We a more than regular customers. We order at least 2-3 times a month. On Nov 21st we order a pizza & sandwich first the lady who took our order barely spoke English than put me on old when she returned confirmed order would be hear in45 minutes. Order arrived in 1 hour. My sandwich was excellent as always however the pizza was burnt and very dry un able to be eaten. Pizza was trashed. We were very surprised as your service in the past as been great. We tell all are friends and family your company is the best and we would never go anywhere else. We are very disappointed please understand our concerns. How did this situation happen. Please reply Your dedicated customer Gail Goff [protected]) Thsnk you
Desired outcome: Possibly a new perfect pizza and sandwich
Pizza delivery from Pizza Nova on Lisa St. in Brampton, ON
Wednesday, November 16th, 2022 at 9:30pm. I ordered a Jumbo Pepperoni Pizza with Extra Cheese and 4 canned Sprites. The delivery guy who's name is Asad called me saying he was in the lobby when he actually wasn't. He was either lying or at the wrong building entirely. He said he'd call me back and never did. I then called the store on Lisa St. and customer service and they said he'll be back here soon. That was at 9:50pm and it is currently 10:20pm and he still isn't here. I'm a regular customer who never complains and this is by far the worst job I've ever seen by both a delivery driver, store, and customer service.
Desired outcome: I would like to receive my order completely free of charge because this is blatantly the worst job I've ever seen by a delivery driver and the store and its customer service. Jumbo Pepperoni Pizza with Extra Cheese and 4 canned Sprites.
Large Pizza bought on friday
Ordered yesterday, it was worst pizza, took one hour to make still served cold pizza.i ordered on the phone they said it gonna take 20 minutes, then i went for pickup they said it will take 12 mint more, i went again after 12 mints, she said its not done yet, they literally took 1 hour and when i reached home, i literally live 3 minutes away from store and found cold pizza in the box when reached home, toppings were not even, i looked like they threw topping in the centre n thats it. Plus lady at front was very rude
Desired outcome: Please refund, and may be some training of customer services for their employees
Operator wrong address
Order for delivery , address was wrong on the bill , call quickly to notify and the operator say nothing wrong on the address as show correctly , 30 min later call to see where my order is coming in 5 min again confirmed the address , 5 min later got a call saying they make a mistake on sending it to the wrong house and have to wait 35 min again . I was furious and I just say cancel my order. I call few time and confirm the address and still wrong ? What's the point of calling.
Online order only started once I arrived
Made an online order for a large pizza.

I arrived at the location at the approximate time indicated on the email confirmation.

When I arrived, no one noticed me for ten minutes.

When pulling up my order, they made me pay and then seemed like they just started my order.

I waited another 20 mins and noticed another walk-in got their pizza first.

When asked what am I waiting for, I replied with, "An online order placed 30 mins ago"

Apparently my order was already in the ready stack.

I wasn't informed and I was just waiting with my toddler, order was ready and no one called for me.

Even after paying, they asked if I had paid, doesn't your system show it's paid already?

Couple things:

1. Why are online walk in orders started when the customer arrives?

2. Why are customers not greeted until 10mins later?

3. Why are customers waiting when their order that is already complete.

4. Customer service is really lacking, organization, consideration etc.

5. Understand it's busy on Friday but staff should be aware of customers in their store.
Desired outcome: Prioritize orders, be aware of customers and don't make them wait when their order is ready
Pizza
Hello,

I ordered pizza at 1881 Steeles Ave W online today (August 5, 2022) at 3pm. The pizza should have included fresh mushrooms and Grilled Chicken.

I don't see any Chicken there. Or you replaced chicken with an unknown soya product?

Could you please investigate this issue and return with an answer ASAP? My next step will depend on your investigation results.

Thank you.
Collect Your Trust Badge
Be recognized for outstanding customer service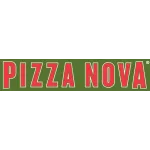 Pizza Nova Take Out

contacts
We are here to help
19 years' experience in successful complaint resolution
Each complaint is handled individually by highly qualified experts
Honest and unbiased reviews
Last but not least, all our services are absolutely free