Panera Bread complaints
1415
Panera Bread
-
employee sitting in dinning area, with very bad cold
We went to enjoy a meal at Panera Bread, in West Lafayette Indiana. It was busy and there was very little sitting available. At the booth next to the table we sat at there was a young lady who was obviously ill. I looked around to move, but there was not an empty table to be found, except closer to her. As we ate she continued hacking, coughing and constantly blowing her nose. I notice that she had an apron on. Finally I had enough and started packing up - just to escape! She got up, and then we realized that she was an employee, as we left she was behind the counter spreading her germs to any and all! WE WON'T BE BACK!
This review was chosen algorithmically as the most valued customer feedback.
I was elated to have a Panera within short driving distance of our home. I have gone to our store in Killeen, Texas, several times to include the drive thru. We were driving through Killeen last night and ate a late dinner at Panera (after 8pm). I had to ask the lady behind the counter if she could help us, no one is in the line, just us and she stood there...
Read full review of Panera Bread
Panera Bread
-
one store in rancho cucamona, ca on 4th street
After a Movie we went for a cherry pastry. If this was my first time I'd never go back. We decided to order 2 broccoli cheese soups. They brought 1. My wife had broccoli, mine had a hint of broccoli in a watery soup. I got a knife for my bread. It was filthy. I asked for another and they had none. We were left plastic forks. They had no ice in the soda machine. The towel dispenser in the restroom was ripped from the wall exposing electrical wires. The broken dispenser lay on the floor in a heap with a paper roll stuck on top. What a mismanaged mess. So unlike other Punier stores. Thought you'd like to know.
Panera Bread
-
change of menu
Why change a good thing. I've gone to Panera bread for at least 5 years with my husband and always had the French onion soup and smokehouse turkey Panini but was told the other day they no longer make that sandwich and the French onion soup is now seasonal in the summer only. I have no reason to go back anymore. The entire menu has changed and not for the good.
This review was chosen algorithmically as the most valued customer feedback.
I picked up salad at ~1:00 PM from Panera Bread; came to my room and put the salad in refrigerator for the evening supper. As my wife open the salad container, there was a dead fly in the salad. I immediately called the Panera Bread where I purchased it; talked to the Manager on duty. He said, it is possible and he would file my complaint to their...
Read full review of Panera Bread
Panera Bread
-
general manager, assistant manager
Went to this location twice already, and all I have to said is that this location need a management change ASAP, THE General Manager is a nasty manager the way he speak to the employee is just ridiculous I understand that business need to be run, but he have a nasty actitude, my first visit I had an issue with his assistant akkeyla I told her about the lettuce on my salad that look discussing and she just told me that's not her problem that the product come like that and she couldn't do anything about it I'm paying 10 dollar for a salad and you going to tell me that you can change my salad for a better one, that day I just left, last night I was thete just stopped by because I was hungry and I wanted to give them a second opportunity, i bought a broccoli soup and it was cold went to the Kichen and told the employee it was cold the girls said that she can't take the soup bag and there was a microwave to heat it up my self, then I hear him saying this f... customer all ways bothering, went I had the issue with the assistance I thought it was only her with the problem but now I realize that it come from the GM, I'll never come back to this store and will tell all my friends bout this people like him shouldn't be running a business and should be fire...
Panera Bread
-
grilled cheese sandwich
03 Oct 2015 New Hartford NY Ordered a grilled cheese sandwich...first time for this sandwich at Panera. The sandwich in the picture on their menu looks yummy. What we got was something totally different. (See attached pics - you can tell which are which). Complained to the manager...she said she's make another, but that's how it would come out again. It tasted like grilled bread...no cheese flavor at all...false advertising? I'd like a refund or voucher for a free sandwich next time we visit.
This review was chosen algorithmically as the most valued customer feedback.
We recently moved from Oklahoma to Colorado and the closest Panera Bread to our house is in Front Range Village in Fort Collins. I have never been to a worse Panera. We have been at least 5 times in the past month at different times of day (Panera used to be one of our fast casual staples). No matter what time of day we arrive, the customer service i...
Read full review of Panera Bread
This review was chosen algorithmically as the most valued customer feedback.
The date of was September 29, 2015 and my client number is Cafe Order 131244. I bought a half order of power kale chicken Caesar salad and found a hair. My hair was wrapped so I know it was not mine. When I ate the salad at home, I looked inside the box and saw a long hair on the side and I threw the rest of the salad away. I would like a clean and fresh salad with no hair with no charge. My email is [protected]@georgiasouthern.edu.
Read full review of Panera Bread
Panera Bread
-
lack of service complaint
Ive been a loyal Panera customer for over 2 years. one of the main reason Ive continue to order from your several locations was due to the excellent customer service. But lately, ive been very disappointment with the lack of service provided at this store. I usually order for rapid pickup, for lunch. and most of the time my order is incorrect, or my order is never ready on time. The staff are always socalizing rather then working. There a manager who works there by the name of Gus, he was beyond rude and unprofessial. Today, i was very upset, because he placed me on hold twice, and wouldnt let me finish talking, and we both became argumentative. I also notice that his workers tend to yell at him, in front of customers!.This is completely unacceptable. This location is ruining the panera bread brand.
Panera Bread
-
change in pricing
My wife and I have been customers of yours for several years in Michigan and Florida. We were accustomed to ordering your cup of soup and one half sandwich for $6.99. Today we tried to order the same, and were told that program no longer exists. My wife ordered a cup of soup for $3.69, and one half Turkey Apple Chedar sandwich for $5.49. This order totals $9.18. It represents a 31% increase over the previous $6.99 price. When informed of your new policy, I ordered only a bowl of broccoli cheddar soup at $5.29. It also has been watered down from previous orders. We also normally had a soft drink to go along with our meal.Needless to say, we will no longer be dining with you. These policies may improve your bottom line, but you have lost our respect. Date of Incident: 9/30/15 12:09:31 PM Client Number: [protected] Desirable Resolution: Explanation of reasons behind such radical Panera Bread policy changes. Charles & Naomi Bietau [protected]@gmail.com : . .
Panera Bread
-
my work experience
I am 17 years old and a senior in high school, I worked at panera bread for about 2 weeks and couldn't stand it anymore. I was only trained on line for 2 days then they threw me on it all alone (salads, soups, sandwiches and consolidating) all by myself. we closed at 10 so we usually would not get out until midnight which my law I can not work past 11 because I am still in high school and under age, I would work 4-12 6 days a week with no breaks as well. horrible managers.
This review was chosen algorithmically as the most valued customer feedback.
I went to the store mentioned to get a toasted bagel. Waited in line to order and ordered a Cinn Crunch-sliced and toasted. Was told after I paid for it I had to go to the other section to pick it up. That is where the meal are put together. After 7 min and looking at their screen of orders I went to the bakery section and said just give me a bagel (cinn...
Read full review of Panera Bread
This review was chosen algorithmically as the most valued customer feedback.
I noticed today that the in one of your Bloomfield Hills stores exclusively depicts people of the causation persuasion. One piece of art in particular depicts a Panara dining room full of all white customers seeming in a 1950s setting. This struck me as odd seeing as how Panara was founded in the 1980s. I take offence to this type of promotion because it...
Read full review of Panera Bread
Panera Bread
-
rude employee
One of the I believe managers by the name Jim Owens was very rude to another employee I witness with my own eyes. He is not friendly at all. All the other people there are very nice but he seems like he has a chip on his shoulder. It needs to be fixed this is none sense. This is a very popular location but if you have rude people that run it.. that's not good for bussiness!
Panera Bread
-
workers ready to go before closing time
We walked into the panera bread in aspen grove, colorado at 9:12 (They close at 9:15) to hear a resounding, "nooooooooo," from an employee, I looked around and asked if they were still open to which a very disgruntled employee barked they were.

They all hung their heads, stopped their cleaning and moped to make us our dinner. Boy, I sure didn't feel welcome! I worked in the food industry for years growing up, and one of the first things the taught me was that you aren't closed until the last customer walks out the door.

What happened to those days? What happened to the days when you made the customer feel welcome rather than shouting 'noooooo, ' at the top of your lungs when they walk in?

When the young man asked what brought us so late, I honestly think he was trying to make conversation, but I had it at this point, and I quipped that they are open until 9:15, "right?"

He said nothing back. I was harsh, but they deserved it! I think they should all be reprimanded or have to go through customer service 101!
Panera Bread
-
dirty, service, food quality, personnel washing her face behind the counter
I have stopped at this location ~1x/week. Today tipped the scales. Floor littered with food and refuse, took 20 minutes to get my salad (there were 3 names ahead of mine), on food quality, I overheard the young staff person ask the manager, "are these the only grapes? They don't look the best", to which the manager states, "those are the only ones we have, so use them", seeing they were to go on my salad, now not so hungry. I think the culmination was when Jacqueline (staff person) washed her face standing behind the cash register and then proceeded to fix her hair. Now that the hair was arranged just so, she then
went to organize the baked items. No she didn't bother to use the sink where she washed her face, but chose not to wash her hands at all after arranging her hair. And no, there were no gloves being worn.

The food and refuse on the floor one can rationalize, with 'they must have been really busy', however, it seems to be the norm for this location when compared to the other Panera's in Madison. The rest IMO is poor management. The manager clearly hasn't trained his personnel and isn't in control of the facility or the personnel.
Panera Bread
-
gonna eat elsewhere next time
Ordered a flatbread chicken sandwich, a chocolate chip cookie and a tea. Simple huh.

Got to window and give buffoon #1 my card. He walked away with it.

Buffoon #2 comes and tells me there is no flat bread. Fine. make it on whatever.

Buffoon #3 (who I assume is the night manager) comes and tell me the same thing. At this point I do not care what bread to put it on.

Buffoon #2 comes back and asks if I have been rung up. I tell him no and (oh by the way) buffoon #1 walked off with my card.

After I pay. they have me pull up to the infamous yellow pole (conveniently located) by the dumpster.

The line behind me is now five cars deep.

Buffoon #4 comes out and tells me that the French onion soup has been discontinued. I said WHAT are you talking about?

I am waiting on a measly sandwich on the wrong bread, a cookie, and a tea.

About ten minutes later, buffoon #3 delivers the goods. I ask if it is all here and he says yes. I repeated the order to him: a sandwich. some chips, a chocolate chip cookie and an ice tea.

I get home with a cold sandwich on some soggy bread, NOT a chocolate chip cookie, and a ice tea. I did get the chips, though.

I have been through drive-thru many times during the day and they have been good (probably because they are all girls).

These buffoons belong elsewhere.

Sign me...

Gonna eat elsewhere next time
Panera Bread
-
Customer service
I observed on Sunday September 6 at 11:15 an Indian couple placing order and the Asian cashier helping them was not friendly and somewhat rude Then a white male with his child was next she was extremely nice and helpful to him. This is not the first time I have observed this practice with this cashier . I hope this is addressed soon and resolved location mosaic on gallows road
Panera Bread
-
ugly, very ugly
While multimedia is promoting the sensationalized decline of mass culture into savage barbarism, this company is contributing to this dangerous trend by the display of animalise devouring of food. Panera food products are unsuitable for real human or domestic pet consumption and Panera brand media represents freakish behavior and mutations of decency. The inferior quality of this brand and the circus-like atmosphere at their locations is a blatant insult to the food industry as well as the aspirations human evolution. We will pursue efforts against this disgusting form of advertising as a threat to public well-being.
We are here to help
16 years' experience in successful complaint resolution
Each complaint is handled individually by highly qualified experts
Honest and unbiased reviews
Last but not least, all our services are absolutely free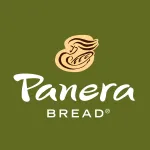 Panera Bread contacts