Overstock.com complaints
129
This review was chosen algorithmically as the most valued customer feedback.
I purchase a dinning set in November of 2020 the first set came with the table completely broken, it was a hassle to get it replaced but I did. I also bought the 5 years Guardsman plan. Thanksgiving of 2021 I decided to rearranged my dinning room so I moved the table and went under the table to polish the legs and the side board. I live alone my table i...
Read full review of Overstock.com
Overstock.com
-
order refund
I placed an order on May 5, 2022, the order number is [protected]

However, the order was cancelled by overstock and I did not receive a refund.

It has been a long time since this happened and I am disappointed that I have not been able to get the reason for the cancellation and when I will be able to receive my refund. Please help me to solve this problem.

My information is as follows:

Email: [protected]@outlook.com

Buyer Name: Caitlin Callaha

Credit card end number:9485

Order number: [protected]
Overstock.com
-
[protected] salinas tall storage cabinet
Bought the Salinas Tall Storage Cabinet about 3 weeks ago # [protected] and the Quality is so poor and the hardware to put together doesn't hold the product together.. After 3 hours of assenbly the unit fell into pieces when stood up? This is Very poor Quality and I was Charged over half of sales price to return and only refunded abot 1/3 of sales price. Was charged additional to have UPS come pick it up.. Overall OVERSTOCK is a faurst and sell cheap junk items. DO NOT ORDER! They do not stand behind Products and overchage to ship back! Email me I will explain
Desired outcome: Full Refund
Overstock.com
-
Order Cancellation
I ordered a desk on February 2022 but UPS refused to ship it to my address, even after I confirmed my address with Overstock and UPS. UPS sent the desk back to the sender. Then, Overstock, without my permission, immediately authorized the shipment of another of the same desk. I had the same problem with UPS. Instead of delivering it to my home, UPS sent the desk back to the sender. I contacted Overstock customer service via chat and email to order the cancellation of this order, only to be told that Overstock had immediately authorized the sending of a THIRD desk! I have been calling and emailing overstock to tell them to stop automatically sending me desk after desk and to cancel the charges and cancel the order but no one does anything. When I call to get a resolution, I am simply told that I will be called back, but I never am. I am told that I am not able to cancel an order when it is being shipped to me, nor when it is being sent back. It is impossible for me to go into the website and cancel the orders because for over a month now I have been in this constant, automatic loop of being sent a desk and having the desk start to automatically be sent back to the sender mid-transit, only to have overstock immediately start sending me a new desk all over again! It is impossible for me to cancel because my orders are always being processed. I think that what is occurring is theft. I have called and emailed overstock multiple times to clearly state that I do not want them to continue automatically shipping me desks and that I want my money returned. All overstock does is apologize and says well too bad we're already sending you another desk. I am tired of this and want absolutely nothing to do with this company. I am considering legal action at this point.
Desired outcome: Stop sending me desks. Refund. Cancel desk order.
Overstock.com
-
Tag Heuer Formula 1 Watch
OvERSTOCK.COM SOLD ME A COUNTERFEIT WATCH

I purchased a Tag Heuer watch from Overstock.com in June of 2020 with a 2 year warranty. The watch needed a repair in Oct of 2021. I was instructed to send the watch directly to Tag Heuer for service. I overnighted the watch and 3 days later I received an email from Tag Heuer informing me that the watch was COUNTERFEIT and they would not provide any repairs. I contacted Overstock to discuss getting an AUTHENTIC Tag Heuer replacement watch. It was truly the worst service I have ever encountered. They jerked me around with unhelpful emails, delays and passed the buck for months offering me nothing at all to correct the situation or compensate me for this horrible experience. I got nothing but lip service from start to finish. I was told that they would provide a credit for the original purchase price and NO credit for the 1 1/2 years of interest I had paid on a COUNTERFEIT watch. They gave me absolutely nothing. I had to buy another watch in a style I didn't want and had to beg for a measly discount. I ordered the new watch on March 7th, 2022. After waiting over 3 weeks for the new watch, Low and behold, the watch I had selected was mysteriously going to take 16 weeks to get. This situation was never escalated to anyone with authority to make it right. I made a terrible decision buying from Overstock and will never use them again.
Desired outcome: New Tag Heuer Formula 1 watch free of charge, delivery in 2 weeks or less and a credit for 1 1/2yrs of interest paid on a COUNTERFEIT watch
This review was chosen algorithmically as the most valued customer feedback.
I Purchased an Entertainment Center from Overstock which does not offer a service to put it together, for a price of course, so you either do it yourself or hire a service. The entertainment center was approx. 800# in 5 large cartons so upon receipt it was put in my garage and I proceeded to hire a company to put it together as I am an 85 year old woman...
Read full review of Overstock.com
Overstock.com
-
Broken bed
I bought this bed for 2k. It has had nothing but problems since day one. The footboard broke, and they sent me a replacement part. The replacement part is worse than the one I filed against. I want what I paid for. They are continuing to sell this bed, they tell the customer they can't give them the parts. But miraculously the parts appear, which are clearly broken parts from others who are sending these parts back. Unacceptable for this company to continue to sell this bed, knowing it's defective/
Desired outcome: New bed, replacement part that's not broken, refund.
Overstock.com
-
Package (lawn furniture set) was delivered to wrong address, state
On December 17, 2021 I placed an order online with Overstock and put a delivery address as Corpus Christ, Texas. I tracked the package regularly and finally saw it in the USA at ISC New York, NY 0n January 10, 2022. On January 13, 2022 I received notice that package was delivered to and individual in Barnegat, NJ. On January 13, 2022 I sent an email to the addresses I could find and asked to whom and where package was delivered. Stated not delivered to correct address. No reply received. I then contacted Aftership on January 27, 2022 and asked the same questions. I was informed that they only provide tracking information ant that delivery issues can be highlighted to the courier. I thought they were the carrier. I have clicked on every link given with no success. I feel this whole thing was a scam.
Desired outcome: I want my money refunded OR the entire order in perfect shape in its entirety delivered to the proper address.
Overstock.com
-
Returning item
I purchased a Linen Upholstered Futon on February 2nd - Order # [protected] for $266.77. I found the same futon on February 3rd at a much lower price. I called Overstock February 4th to cancel the order and got a complete runaround from them. Overstock told me to wait for UPS to contact me with the shipping information and UPS would handle it. I called UPS today with the UPS tracking # 1Z063VW70301023953 to tell them to cancel and return the item and as told only Overstock can authorize return/cancel. I then recalled Overstock to tell them what UPS told me and was told that they can't do anything until I receive the package and call them for a return authorization and label. I asked how this was done and was told the return label would cost me $135.00. I don't know if they have done this to other people but this is definitely abuse. I will never use Overstock again, and tell others to BEWARE.
Desired outcome: I would like Overstock to cancel the order and return my money $266.77 to my PayPal account.
Overstock.com
-
Personalized Golf Shoe Bag never received
The item was ordered and the status update still says the item is delayed. Four years later and it still says that. I never got a refund. So I contacted Overstock customer service and that is when she essentially called me a liar or theft because she said we can't verify you ever received it. Since your system says it is still delayed why am I being accused of being unethical? They kept my $38 and apparently that is the formula for becoming a billion-dollar company. What I don't know is if my zip code was different, would the customer service be different. I argue there is no doubt about that. The fact that nearly 69% of the complaints are unresolved, this is clearly just a venting exercise.
Desired outcome: A reasonable option that compensates me for what Overstock got from me
Overstock.com
-
Return Policy
My complaint is regarding the rigidity of the 30 day return policy. I understand why a company would have such a policy, but homeowners with no renovation experience are encourage to order all materials in advance due to supply chain interruptions. Our contractor would not even start until everything was purchased. Then, when the contractor finally got to the stage of the work where he begins inspecting the various items, you discover that a door is the wrong size (too tall). I paid over $1200 for a pocket door that I cannot use, that is brand new, and with no option to return it even with a restocking fee. I expected to have to pay some sort of charge, but I did not expect to have no option at all. It is Order # [protected]. Very frustrating!
Desired outcome: To be able to return the door
Overstock.com
-
Sofa set deliver
I purchased a sofa set from Overstock Furniture in August 2021. The sales agent told me my items would be delivered to me at the time of purchase within four to six weeks. Since, then I have been calling the store and asking them about the status of my order, every time they gave me a new date. I just called them now, and they are telling me that my products will reach me in February of 2022, which is seven months after the purchase date as compared to the four weeks promised. The company management and team members are irresponsible and behave the worst every time I call them and ask them about my order status. They lie so much and don't give accurate information at all. I don't know how to get my products delivered to me. Due to lies and flawed promises by Overstock Furniture, I don't have couches for sofas since August.
Desired outcome: Delivery
This review was chosen algorithmically as the most valued customer feedback.
I orderd a 36"ZLine drop in Gas Stovetop along with a ZLine Vent Hood in October 14th, 2021. I received the Vent Hood 8 days later. BUT Gas Stovetop is nowhere to be found. I've reached out to customer service thru their chat and via phone multiple times but the only thing that they can tell me is that it has already shipped. YET, whenever I track the...
Read full review of Overstock.com
Overstock.com
-
Returning a item and being charged eventhough I havent even received that item.
On November ninth I bought three sets of two dining chairs. On the order it was promised to be delivered on Thursday the 11th, then it was promised on Sat the the 13th, then it was promised on Wednesday the 17th. I talked to the sales rep on line and he informed me that I could cancel the the order and I would not be charged. Then I received a email stating I would be charged 77.77 each set in less I joined their group discount club for twenty dollars. I told them that was extortion and I would hire a lawyer for civil court. No response and no items.
Desired outcome: I want my full refund without joining any group.
Overstock.com
-
Payment not applied to my account
I've paid my account in full with 5-6 payments. There was 1 payment made in March 2021 in the amount of $50.00. This payment was never applied to my account by Overstock. Overstock then began assessing late fees to my account and reported this to the credit bureau. If this payment would have been applied as it was supposed to be, my account would have been paid in full. They are falsely assessing late fees.

I've contacted Overstock on and filed numerous disputes. I have provided them with a copy of the front and back of the cancelled check along with a copy of my bank statement to show that this payment has been taken out of my account by them. I've sent this to them many times only for them to ask for the same documents over and over again.

I just received another letter from them stating that they will not adjust my account. No explanation attached. I don't understand how you can take my payments and not apply them to my account and then start charging me late fees.

I'M BEING SCAMMED AND HARRASSED FOR MORE MONEY WHEN MY ACCOUNT HAS BEEN PAID IN FULL
Desired outcome: I want this payment applied to my account, late fees removed and report this to my credit bureau so my credit will stop being affected in a negative way.
Overstock.com
-
Still waiting for a refund - it's been 5 weeks since the items returned to their warehouse
I ordered 2 duvets that arrived July 29, 2021; neither duvet would fit our bed nor did the color received match the other fabric in our bedroom. I called to return these items on August 3rd. They wanted $17.90 for each duvet to be returned. I chose to send them back USPS Priority mail (which was another option I was given). It cost me $21.90 to return.

I called to get an RMA to return these items. They sent me the RMA's via email and I printed what they sent to send with my return. I have the USPS tracking that shows that their warehouse in Kansas City, KS received this return on August 13th at 10:24 am. It is now September 21, 2021 (5 weeks later) and still no refund.

I had the opportunity to TEXT my complaint to them ~ because apparently you can't actually speak to a customer service rep. After ONE HOUR of texting I got off the phone with the promise ? that I would be refunded.

I was a call center manager for 30 years, if one of my staff had been on the phone (text) for an hour I can assure you, as a supervisor, I or one of my management team would have taken over. If the customer service rep has no more power than to say "I'm sorry" then you have a poor resolution system.

Just to understand my return: 1) I printed the RMA's they sent to me and enclosed with the return. 2) I also taped the RMA # on each duvet set that I returned (I believe I used yellow paper). 3) I put both RMA #'s on the outside of the return package and highlighted with a yellow highlighter!
4) I sent these back USPS Priority mail with a receipt and can show that the return was received at their warehouse.

There is nothing more I could have done to make this any easier for what is apparently a totally incompetent receiving department. Now after an hour of texting, I was assured this would get escalated to a "Special Team" and could expect this to be reviewed in 3-5 business days for a refund. What more could they be checking? I did everything I could possible do to make this a seamless return.

I don't order thinking I will be returning; if they check my orders this should be the only order I have ever returned.

I am not attaching the USPS return ~ you can get that from the person I spent an hour texting.

I want a refund for the items that have been received by their returns department in Kansas City, KS.
Desired outcome: I expect a refund of $159.09 ASAP.... my next call is to the BBB.
This review was chosen algorithmically as the most valued customer feedback.
Photos represented rugs as if they carried a larger footprint. My return for brand new items was conditioned on paying at least $34 for the return. Order #[protected]
Read full review of Overstock.com
This review was chosen algorithmically as the most valued customer feedback.
Overstock lack of response & professional service Overstock Order # 33629XXXX Serta Luxe Edition Grandmere Plush Pillowtop 14-inch Hybrid Mattress Lets review this order dilemma so that we have accurate information. (copies of email correspondence is attached at the bottom) Placed the order on Overstock.com on April 1, 2021 Money was taken off my credit...
Read full review of Overstock.com
This review was chosen algorithmically as the most valued customer feedback.
1 damaged wallbed in oversized damaged boxes arrived on 6/3/21 locking my front door. 2 Photos were sent to customer service Customer service on 6/3/21 reassured me that it will be addressed by 6/8/21. Pictures of damaged boxes were taken Sent. 3 customer representative on 6/7/21 after a hold for over 20 minutes confirmed that It takes up to 14-21 day...
Read full review of Overstock.com
Overstock.com
-
Several items I ordered from overstock
I placed two orders on the website of overstock. I paid with my PayPal account which have my current address since 2011 when I first opened account with PayPal. I am ordering a lot on line and always receive what I order. But with Overstock, even I paid with PayPal, they sent the items to a different address and made me go and look for these items. They said that no refund if they don't retrieve the items even it is their fault to send them to a wrong address not mine
Desired outcome: I want refund
We are here to help
16 years' experience in successful complaint resolution
Each complaint is handled individually by highly qualified experts
Honest and unbiased reviews
Last but not least, all our services are absolutely free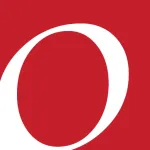 Overstock.com contacts
Overstock.com representatives

Overstock.com

culugia

Overstock