Overview of Temu customer experience
Temu (temu.com) has been marred by consumer complaints. The company has failed to deliver on their promises, with poor customer service and delivery issues being the most common gripes. Customers have reported delayed deliveries, missing items and poor quality products. Temu has also been accused of using false advertising to lure customers into buying their products. The website itself has been criticized for being difficult to navigate and for not providing clear information about products. Overall, Temu has a long way to go before they can gain the trust of customers and provide a satisfactory shopping experience.
Newest Temu complaints
Code-JW088863887GB
My order was not delivered, as I was expecting delivery I left my door slightly opened so that the person Will knock on my door. But to my surprise this person took the picture of my door and my item on the floor. But didn't leave the item and sent a message at 1pm that item was delivered. My tracking code - JW088863887GB. The delivery person has my item.
A refund I never received
I bought an item and wanted a refund ,mind you I didn't wait but about 5 minutes ( they always go through my cash app card and take the money from my bank card) well this time my cash app card was locked and I had forgotten.the refund was $45.65 ,they claim it was issued cash app was no help they said Temu issued it but in my refunds on my electronic banking it shows all my refunds but that one .i have contacted them 3 times over this because for me it's a large sum of money.at this point I do not know what to do ,and it's not like I haven't bought quite a few objects from them .
Desired outcome: Want my refund
Order #PO211-119146540654065270646
Have been waiting for a package I order from Temu the carrier is uniuni have contacted temu and uniuni regarding following order #Po211-[protected] for 10 items $25.51

Unuuni tracking#UU50480991442044.

They claim it was delivered today just got home and package is bot there asked mailcarrier and neighbor she just got home herself and no package was left at my door.

Miriam Sanchez

[protected]@yahoo.com
Claimed loss: 25.51 order never received for 10 items order on Nov 7
Desired outcome: Refund back to credit card
Is Temu legit?
Temu earns 91% level of Trustworthiness
SAFETY NOTICE: ComplaintsBoard has analyzed Temu and determined that it has perfect credibility and is completely trustworthy, with a legitimacy rating of 91%.
Temu has received 8 positive reviews on our site. This is a good sign and indicates a safe and reliable experience for customers who choose to work with the company.
Temu has claimed the domain name for temu.com for a long time, which suggests that the website is established and has a history of being in operation. This is a positive sign, as it indicates that the website has been around for a while and may have a reputation to maintain.
Temu.com has a valid SSL certificate, which indicates that the website is secure and trustworthy. Look for the padlock icon in the browser and the "https" prefix in the URL to confirm that the website is using SSL.
Our scan shows Temu website is free from malware and phishing activities, which are types of online threats that can include viruses, worms, Trojan horses, ransomware, and other malicious code, as social engineering tactics used to trick users into sharing their personal information.
Temu.com has been deemed safe to visit, as it is protected by a cloud-based cybersecurity solution that uses the Domain Name System (DNS) to help protect networks from online threats.
Several mixed reviews for Temu have been found on various review sites. While some customers have had positive experiences with the company, others have reported issues with their products or customer service. It's important to read and consider a variety of reviews before making a decision to purchase from this website.
We looked up Temu and found that the website is receiving a high amount of traffic. This could be a sign of a popular and trustworthy website, but it is still important to exercise caution and verify the legitimacy of the site before sharing any personal or financial information
Temu.com appears to have online shopping features, it's important to know that the platform supports an extensive range of payment methods, making it convenient and easy to complete your transaction. The payment procedure on the website is also relatively simple and straightforward, ensuring a smooth and hassle-free experience for buyers.
However ComplaintsBoard has detected that:
While Temu has a high level of trust, our investigation has revealed that the company's complaint resolution process is inadequate and ineffective. As a result, only 0% of 111 complaints are resolved. The support team may have poor customer service skills, lack of training, or not be well-equipped to handle customer complaints.
Temu protects their ownership data, a common and legal practice. However, from our perspective, this lack of transparency can impede trust and accountability, which are essential for establishing a credible and respected business entity.
While Temu offers various gambling services, it's important to be aware of the potential risks and consequences of excessive gambling. If you feel that you may have a gambling problem, seek professional help immediately.
We conducted a search on social media and found several negative reviews related to Temu. These reviews may indicate issues with the company's products, services, or customer support. It is important to thoroughly research the company and its offerings before making any purchases to avoid any potential risks.
Our Verdict: Temu is highly recommended company, but beware of poor customer service. Their 0% Resolve Complaints rating is a cause for concern. We advise using their services securely and reviewing complaints beforehand.
The advertising is irrelevant and I'm not gonna buy anything from this company
So I'm writing this because I'm at my wits end with seeing advertising from temu.com and I will not take the harassment anymore from this company and I'm not even a customer with them and they are trying to force me to buy their products and I'd rather not see anymore advertising from them ever again and they think I am gonna download an ad blocker and I'm not gonna do that and it's on them and I'm very ticked off with temu.com and they better put me on their do not email list and I'm not gonna take the spamming anymore either!
Desired outcome: For them to put me on their do not email list and for them to stop harassing me multiple times and for them to apologize for their actions due to the constant spamming that is causing me a lot of stress
I have not received the parcel worth almost £67 and they are not making a refund
I order 3 product from temu worth £67.44 on 21st oct 2023. I got an email regarding parcel being delivered on 30th October. When I tried to contact them several time (atleast 7-8) on their customer support the asked me same details and didn't solve the issue. One of their support staff said contact delivery partner which according to me is not something which is my job. Even though I tried to contact Ervi the delivery partner where I wasn't able to contact anyone but in their FAQs they said to contact the seller. I took a screenshot of the same and sent that to temu on which they said they have delivered the parcel and cannot assit me any further on refund or re shipment which is quite rude.
Refund not recieved. UPS Tracking #1zc6k335yw30573451
On October 19 I requested a refund of $76.32 for 10 items that never came. (I called UPS and they said they never recieved the package from Temu.)

Temu agreed to the refund.

However, Cash App says that I recieved a "partial payment" of $16.22 with a balance of $60 still remaining.

It has been 10 days and after contacting your resolution center I am told the $16 is all I will be refunded.

Cash app tells me the $60 has not been sent.

So far I spent 76 dollars with you and recieved nothing but 16 dollars in return.

I tried your company and am shocked that you would blatantly steal my money. Please refund the 60 dollars in the same good faith and honest business practices that I sent it.
Desired outcome: Finish refunding the remainder of your "partial refund" of $60
I am disgusted by the blatent theft of the money I sent in good faith.
Whole package shows delivered but its no where to be found
Whole parcel shows delivered with a picture but its no where to be found. Either its Temu or Evri company sending through the parcels, taking pictures outside home and then steal it back. They wont knock the door or ring the bell. Leave packages outside out in the open. Then Temu doesn't refund the money. Its a scam and fraud. They are ripping people off without resolving issues.
Not honouring the price if item
24/10/2023. 4.30pm uk time

Placed order for "cat bed" which was in offer for £7.04, I placed it to my basket and went to checkout but the price in the basket was £15.48.

Contacted Temu on chat and the agent told me to carry on and place the order and they would refund the difference , he kept the chat open and asked me to come back and let him know I placed the order which I did. He then said he could not refund the difference, I told him I placed order as he told me to and he would refund difference and he replied he could not do it in that item. I have attached the transcript.Absolute scam! Suffice to say I have cancelled order and will not be using again. It's the same thing it's their @ fishland" game I have been waiting month an months to win the dedicated gift but it's impossible to win, I keep placing orders every week but you can never win them. The company should be shut down.
Desired outcome: Should honour prices , stop conning customers, get rid of fishland
they are not refunding money when a customer is not receiving their order.
I ordered through temu a while ago and I spent $150 on it which is a lot of money. The app is saying they have delivered the order but I haven't received it. When I am complaining to them they are saying they have delivered and now they are not going to refund or reship it. When a person is working hard to earn money and they spent on something, it is very frustrated they had to forget about it later. As these companies are supporting them. Temu is world's worst company in terms of delivering their order and hen managing their customer issues.

I will never recommend this stupid app to anyone waste their money.
Desired outcome: I would like to get my order reship or send me a refund.
PO-211-[protected]
Placed on 1st of October 2023 was supposed to be delivered on 12th of October.

I have not received the package and further when I tried reaching out to customer care there was no solution they are like check your sorroundings. Do you think we are blind? Why does other companies like Amazon dont have issues in delivering it to our doorstep?

Why does temu parcel are thrown all around the apartments or colonies.

I lost my money and time arguing with this stupid bot customer service which doesn't do anything. Other than copy and paste job.
Desired outcome: I would greatly appreciate my refund. So that I don't have to see this app again in my life.
Missing order
I have been messaging TEMU since June when my order went missing they have created over 100 tickets for me and each time they just get closed. My order was over £200 and yet despite me asking to raise a complaint or speak to the manager they have refused. I have asked them for logistics map location proof of my delivery and have also refused I want my refund ASAP 5 months fighting to get my money back is a joke

I will contact the Consumer Ombudsman

Order number PO-210-[protected]

[protected]@hotmail.co.uk
Desired outcome: My Refund in full. And compensation for waiting 5 months
This review was chosen algorithmically as the most valued customer feedback.
I recently received an order of 123 hats, at a cost of $444.00, that I needed for an upcoming event. I specifically requested that there be no more then 5 hats in a BOX to avoid crushing of the hats. I received 16 BAGS of hats, with each bag containing as many as 12 hats in a bag. I opened 6 of these bags, and not one hats was worth keeping. I packed...
Read full review of Temu
All the coats I bought
Every coat that I bought, and I selected the largest size available, they do not fit me.

I have a few other things to return, but the coats are the largest item and I believe there are 6 of them. I know you have copies of all my receipts. You have it on my phone number.

[protected]. I was in the hospital and missed placed my copies.

Philip Paul

Thank you
This review was chosen algorithmically as the most valued customer feedback.
You people have got to be kidding Mr. You never fail to disappoint. I ordered 123 fadora hats, and I can't use any one of them. You cram as many as you can into a bag without any regard of what will happen to the item. As long as tou "crush" it and it fits in the bag, it's OK to ship. WRONG! With each order I place for hats, I call and specifically tell...
Read full review of Temu
customer service
I placed an order PO-211-[protected] it arrived yesterday. After going through the order, I saw 1 item was missing.It was only a .40 cent item and 1 item was defective. I called customer service and was with the reb for over 20 min. I asked for a supervisor and kept being put on hold. This agent did not know anything and I could not understand what he was saying. My time is worth more . I am writing you so you know what is going on. I will now need to rethink if I use Temu again or if I recommend you anymore

I decided to go online to get the return credit. There it also asked me to show a picture. But I did not receive it. So I just put a picture of the item from your pictures. I also think in the drop-down box, there should be one to say not received or another reason
Delivery
At least three times I received items I didn't order but I never returned them but now I see it's a scam. The binoculars never worked but I get credit. Temu sent us magnifying glasses which I accepted a small credit but I don't know where it was in the catalog. Other items didn't fit or never worked. So disappointed and I was over in China and won't buy anything made in China again. This isn't how to do business
Desired outcome: Unhappy with credit
This review was chosen algorithmically as the most valued customer feedback.
Hi I have bought ten items and I returned them all and I have verification from dhl but temu service only refund 6 out of 10 nd they said that they didn't received the four but this is lies When I asked them to send me the verification vedio whole opening the paket they refuse I complain that they shoils refund me the four items amount 450 kr Look what...
Read full review of Temu
False Advertisement
Hype you up with free rewarded coupons that don't specify in depth how to use them until you get to the check out page where you're fully surprised that you cannot use your coupon reward in the manner it was perceived, nor does the temu app or website provide any information that reports they will be dividing your reward in different amount of coupons that add up to your total rewarded coupon! You have to speak to a representative to find this information out. They act as if this is "normal business" when it is in fact a false ad.
Desired outcome: TO BE ABLE TO USE YOUR REWARD COUPON IN FULL, THE WAY IT IS INTERPRETED & GIVEN TO US & TO STOP THE MISUSE OF THE WORD "BUNDLE." YOU ARE RECEIVING REWARDS IN WHOLE ON THE MAIN SCREEN, BUT NOT ABLE TO USE YOUR FULL REWARD AT CHECK OUT
Stole $34 from me!
I've usually been a happy customer with Temu and their products, I've always received everything I ordered in a reasonable time, usually less than 10 days. My last order consisted of 11 items which cost me over $61 and I was excited about my pending delivery. Because the order was large I expected two packages but was notified there would only be 1 20" x 17" when it arrived I received a package 5x5x5 cm weighing
Desired outcome: My money back or products missing shipped ASAP!
I have a missing item
I ordered 2 nightshirts for my mum and when the package arrived I gave it to my mum when she opens it there was only 1 item in it, so I got in touch with temu and the said they have cameras in the warehouse that can see what every member of staff are packing and I find that hard to believe , the woman called Elva who has a bad attitude said she's looked at the footage and there was 2 items packed and I am not getting a refund but Iam not leaving this complaint like this I want my refund, I have contacted TEMU that many times but all I get told is Iam not getting a refund, I will take legal action if I don't get a refund, I no someone who also had missing items and this woman told them the exactly the same thing, IAM looking for help to get my refund
Desired outcome: I WANT A FULL REFUND.Below in the picture is the items I ordedand only one came
Collect Your Trust Badge
Be recognized for outstanding customer service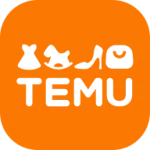 Temu

contacts
We are here to help
19 years' experience in successful complaint resolution
Each complaint is handled individually by highly qualified experts
Honest and unbiased reviews
Last but not least, all our services are absolutely free