This review was chosen algorithmically as the most valued customer feedback.
Orbitz refuses to acknowledge an error made by a booking agent that cost my friend and me $502. for one night stay at a hotel we did not have. On July 14, 2021, I made hotel reservations with Orbitz for 3 nights in Geneva and 2 nights in Zurich; October 1, 2, and 3 at Hotel Suisse in Geneva and October 4 and 5 at Hotel Schweizerhof in Zurich. On September...
Read full review of Orbitz
This review was chosen algorithmically as the most valued customer feedback.
I had to pay $ 503.00 for an extra night at Hotel Schweizerhof in Zurich, Switzerland on October 6, 2021 after Orbitz messed up my booking. I asked for a refund and sent them the receipt from that hotel on 10/11/21 and was told that they would resolve the issue. I have heard nothing from them since 10/08/21.
Read full review of Orbitz
Orbitz
-
Customer Service
I have a charge on my credit card that I can't verify. It was charged on 8/18/2021 in the amount of $ 145.77. The number in the description is [protected].
I don't have an itinerary number and the automated system doesn't give me an option to speak to a human. The system only works if you have the itinerary information. Please call me: [protected].
Thank you: Kathy Maddox
Desired outcome: Contact someone I can speak with to determine what the charge is for.
This review was chosen algorithmically as the most valued customer feedback.
Please see the conversation below I had via chat. Essentially, I wasn't sure how to use airline credits, so I engaged chat. I was told that I could buy the tickets and then apply the credit. After spending $3K, the agent who initially advised me left the chat and another agent came on, telling me that I could not actually use the credits that way. I wa...
Read full review of Orbitz
This review was chosen algorithmically as the most valued customer feedback.
They would not honor my travel package that was book before the pandemic. I am one of the few individuals that did not cancel my package when the pandemic hit. I would call the Orbitz Customer Service Center periodically, leading up-to-date, September 30, 2021. Furthermore, I did this to ensure my hotel, flight would still be available to me for when I am...
Read full review of Orbitz
Orbitz
-
Claridge Hotel in Atlantic City.
I booked a 3 night stay through you…Orbitz.com…to stay at the Claridge Hotel in Atlantic City Sept.[protected].
This hotel has a lot of issues.
Checked in at 4pm Sunday …went to room…unpacked…left for casinos…returned at 11pm…toilet running continuesly…played with handle…eventually turned off…this happened most flushes throughout stay.
Monday…plug in bottom of bedside lamps not working…my phone didn't charge over night….took shower…knobs very loose where they connect to wall….no switch to turn ceiling heat light on…went out for a few hours…came back to change clothes…ironing board broke…layed it on bed to iron…noticed fridge wasn't cold…it cool but needed ice to get drinks cold….out and about rest of that night and next day…
Morning on leaving…Wednesday…no hot water…was told the whole hotel was down and they were working on it….no shower that morning.
If we were there any longer would have complained…each issue not a big deal…except for hot water but compounded now we're agrivated…any reimbursement would be great…but that hotel I'd never go back to.
Kathy Allesandro…[protected]@rochester.rr.com
Thank you.
Orbitz
-
Virtual Agent
These people are clueless. I am trying to change a flight, and your website will not let me do that, so I had to talk to a Virtual Agent.

I was told that every flight (4 in all) that I had asked for had no availability by someone named Amro. I went directly onto American Airlines site, and there are multiple seats available.

I then went through the process again with a Virtual Agent named Juna. She first asked me if I wanted to change the September 19th flight. I then explained that Sept 19th had already passed, being we are on Sept 27th. After a few back and forth comments I keep asking her for updates, and 20 minutes later she said she is trying to process the change.

I usually don't complain about things, but I would like to leave my job before midnight.
Orbitz
-
Virtual Agent
Your virtual agent Saira on 16Sep21, wasted 1 hour and 50 minutes of my time and used many excuses. Please review the text message feed for the day of 16 September 2021 for Santiago Rivas, [protected]@yahoo.com. Your agent was slow, at times did not understand me and was not asking the right questions nor giving options. I understand there might be technical issues but in this instance I clearly saw a disconnect. Maybe due to a language barrier or inept service workers or customer service training. I will absorb the costs and will never use your travel platform again.
Orbitz
-
Rental Car/Philadelphia through Payless
The vehicle had tire issues which they made no effort to want to help with. They said I would have to drive 70+ miles each way to exchange the vehicle IF they had one! Orbitz is siding with Payless on the decision to do nothing, that figures! I even called Payless to complain and also complained when I returned the vehicle. My contact with Orbitz is getting me nowhere as apparently supervisors do not exist! What a friggin joke!
Desired outcome: Refund of 1/2 which is $400 roughly
Orbitz
-
Credit
I have been on the phone for more that two hours that have changed 4 agents the last agent hang up on me and never called me back. I called again and the same thing happened. This has happened to me twice before today.
It's really imposible to speak with someone. They keep saying yes we will help you, then something happens to the system then they transfer you. This is absolutely ridiculous and disrespectful to the customers.
Desired outcome: To use my credit
Orbitz
-
Orbitz Itinerary [protected]
Ref: Orbitz Itinerary #[protected]
Delta Airlines cancelled this flight within 2 hours of me purchasing this flight from Orbitz. I also purchased flight cancellation insurance for this flight from Orbitz. Neither Delta nor Orbitz contacted me about this flight cancellation. I found out about it two hours later when Orbitz cancelled my flight cancellation insurance via email. I contacted Orbitz 5 times within the past week and each time got a different story. First 3 times they said I have to contact Delta, then my bank. This went on for 3 days and 3 calls and chats. Thursday, and Orbitz rep on the phone told me my money would be refunded by Orbitz within 24 hours. It wasn't and still hasn't. Numerous calls to Delta go unanswered with many hours on hold. My bank will not let me dispute the charge on my card because it is still a 'pending' transaction. The money is in limbo. My last chat with Orbitz, today, gave me another story that they have to send the problem to their fraud department. What fraud? They charged my card and it was a good charge. I want my money back and they should be held accountable for selling me cancellation insurance and the cancelling the cancellation insurance themselves. This is crazy!
Desired outcome: I want my money refunded to my debit card, fast, and an explanation as well as an apology.
Orbitz
-
Hotel Stay
I booked an hotel in London via Orbitz, using a one time use coupon voucher I received for a previous trip that got cancelled. suddenly, on July 16 I received an email that I requested to cancel the stay and that it was cancelled. I didn't request to cancel so I called immidetly to Orbitz. I can't book another stay since the voucher was one time use only and I didn't got any refund for it.After over an hour on the phone with an agent she told me the reservation was cancelled by mistake by one of the other agents and sent me this email:
As discussed on our last call, your reservation with itinerary number [protected] was cancelled by an agent on July 16, 2021. For the one-time coupon that was used for this reservation, I created a follow up on this and an email will be sent to you within 10 business days.

More than a month later- I didn't recived and update from Orbitz. I called more than 4 times, each time an agent said a supervisor will contact me back and nothing. the trip is due in September and I just don't know what to do. Orbitz made a mistake, and they don't do nothing to resolve it. 
Desired outcome: getting the coupon code or reinstating my booking
This review was chosen algorithmically as the most valued customer feedback.
I made a change to my return flight and orbitz didn't put the departing flight back in the system. I have tried to contact them for help but the itinerary is no longer valid, 8ve been hung up of 4 times and the options don't allow for to connect with someone easily. I had to purchase a while new ticket and they owe me $400
Read full review of Orbitz
Orbitz
-
Cancel a flight- Or tried too
Had a convention that due to COVID cancelled. Spent 1 hour trying to reach somebody. Once I had them the best he could do was say well you bought trip insurance here you go and that's it . Now I'm not blaming the rep. But if I go through you to book my trip you seem to have no issue doing that but to cancel well that's something else.
I also cancelled hotel and car through Expedia, Kudos to them in about 10 minutes it was done.
Ill never use Orbitz again at least now I know. Orbitz get it together or you'll not have a business in the near future
Desired outcome: Cancel my flight
Orbitz
-
America's Best Value Inn- Satellite Beach Florida
This is a FILTHY place. I dont mind staying at old properties but this place is DISGUSTING! The worst I have EVER! rented. Dried blood on one of the two bed pillowcases, toothpaste in an uncleaned sink, stained and dirty bed comforter, stained and dirty broken room chair, and flies. There are NO COVID cleaning protocols being done here and we are in a GLOBAL PANDEMIC! False advertising- a non smoking property and our room was clearly an active smoking room, the pictures online are a NOT what we rented. Immediately checked out, asked for a refund, told to call manager In the morning. On my third attempt to speak to the manager he was very rude and stated no refunds bc he could not do a refund which we all know is just not true. He hung up on me 2 times and did not want to discuss any of my concerns. My bad for not checking reviews but i have NEVER had this experience before when staying at any older establishment nor dealt with any manager like this fellow. Orbitz and Red Lion should be ashamed and embarrassed to be affiliated with this establishment and continue to allow guests to rent this property considering the HUGE number of disgusting reviews and the managers unwillingness to provide refunds when clearly the client/property "contract" is broken bc the property is more concerned with sticking it to the unknowing guest and has made out like bandits doing this over and over. I want my money back AND for Orbitz to stop allowing this property to rent on your online platform. This has been going on LONG ENOUGH! Check your own reviews and you can see this for yourself. I have filed a complaint with the Better Business Burea, Red Lion who this property is franchised, with, and now with you. This owner needs to be stopped renting to travelers who do not know the seriousness of just how DISGUSTING of a place this is OR at the minimum refund travelers money when the room is unacceptable to the traveler. He is using the Orbitz platform and refund policy against the same people Orbitz needs to make money itself. After this experience I started calling directly the hotel brands I wanted to stay with to book rooms for the rest of my trip. I am not sure I will be using Orbitz again if you continue to allow this property to rent on your platform.

Justis Smith
Orbitz confirmation #58926sc005451
Desired outcome: A refund because the manager refused one and for Orbitz to stop allowing this property to rent on Orbitz platform
This review was chosen algorithmically as the most valued customer feedback.
Hello, My name is Trina Jones, and I spent a week in Hollywood, Florida, on a family vacation. On Sunday, July 19, I arrived and made arrangements through Orbitz to rent a car for the week through Thrifty at the Miami International Airport (Rental record: [protected]), which I picked up when I arrived. However, when I returned the car on Friday, July 23, one...
Read full review of Orbitz
Orbitz
-
Car rental
Booked a rental car at Fox rentals through Orbitz and now I'm out over $500. When I went to go pick up my rental from Fox they wouldn't accept my payment because I'm local (which technically I am not, I'm from a different city but because I'm still in the 150mi range I'm considered a local which is BS) EVEN THOUGH IT'S ALREADY BEEN PAID FOR THROUGH ORBITZ. I called customer service and it was HORRIBLE! Not only did I have to wait over 2 hours to talk to someone I kept getting hung up on. When I finally got someone who seemed like he was gonna help, he put me on hold for over 1 1/2 hours and then hung up. So again another 2hr wait to talk to someone. Then FINALLY got someone who seemed legit on helping me out, he told me he was going to file a case. I told him I wanted an email with full details regarding him filing a case and when I received it I told him his name wasn't on there like I asked for and he hung up before I could even add that it didn't even have a case number attached. All the email said was that he filed a case and someone will get back with me in 10 days. I'm still waiting. It seems like they're trying to beat around the bush hoping that I forget and stop pursuing the situation. Far from that. Everyday that passes I'm getting more impatient and more angry. ORBITZ IS A TOTAL SCAM. I will expose them and this will be taken to court! I will not be out over $500 for a rental car that I never even laid eyes on.
Orbitz
-
Duplicate charge for car rental
On June 28, 2021 I reserved a car through Orbitz reservation #[protected]. I was charge by Orbitz $147.80. This was for a one day rental with Burbank, IL Rent A Wreck. We pick-up the car June 30th and returned on July 1. My credit statement has a charge from Orbitz for the $147.80 and another from Rent A Wreck for $171.31. I have already contacted Rent A Wreck and they said they received no monies from Orbitz and therefore their charge is legitimate.

I have been working on this issue all morning long and am getting very frustrated. Any help would be GREATLY appreciated. If you would like to provide actual verbal customer service I can be contacted at [protected]. Thank you
Desired outcome: A refund in the amount of $147.80
Orbitz
-
False Advertising
I recently booked a package to the Maldives including flight and resort, for $9, 552. I selected the all-inclusive option for the resort which was an additional $514 per night over the standard bed and breakfast rate. The resort has confirmed my reservation but Orbitz only booked the bed and breakfast rate. Now they refuse to fix the booking for the all inclusive option even though that's what we paid for. Itinerary #[protected]
Desired outcome: Change booking to all-inclusive
Orbitz
-
Canceled Booking
Orbitz itinerary: [protected] - Half was a credit and half was credit card. Comes up on the Orbiitz website as "Booking Canceled" (picture attached). I couldn't get in touch with anyone last night to understand what happened. So I booked another flight using points from my credit card. I called today within thee 24 hour window and Orbitz customer service says they cannot refund it even though it says Booking Canceled. I asked to escalate the matter. She said there was no one to give the call to. She put me on hold to see if she can get a refund and the connection was promptly disconnected.
Desired outcome: I want a refund to my credit card for the full amount. If not the full amount the amount charged and the credit reinstated.
We are here to help
16 years' experience in successful complaint resolution
Each complaint is handled individually by highly qualified experts
Honest and unbiased reviews
Last but not least, all our services are absolutely free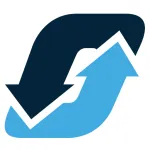 Orbitz contacts