Orbitz
-
Refund from purchased insurance for a rental car
On the 5th of March 2022 I reserved a rental car for Spain (Orbitz Itinerary number: [protected]).

I also purchased the insurance plan that Orbitz offered so that I would not have any hassles with the car should something happen (small fender-bender or chipped window etc). When I printed out the insurance, I saw that the insurer was stating that a police report would be necessary. I know for a fact that in Spain the police only come when there is a person injured or the cars are no longer drivable. Other wise the drivers exchange insurance information and a written report of what happened with photos. So seeing that my car was to be picked up on 20 April 2022 and that I am well within the cancellation period for a full refund, I cancelled the car reservation along with the insurance on 11th of March 2022. I was told by the representative(I did not write the name down of the person I spoke to as I thought that I could trust Orbitz as I had had many successful bookings with them in the past) that I would have a refund for the $187.00 charged for the insurance back to my credit card ending in 2315 within 72 hours.

Four days later I checked with my credit card company and they looked and confirmed that no $187.00 credit had been made. I called Orbitz again. This time the representative (again, I did not write their name down because I still trusted Orbitz would make things right) looked into the mater an told me I would see the credit within 24 hours. Iwas given a code as a reference for this conversation; S#[protected].

Seventy two hour later (3 days) I checked with my credit card company and they said that still no credit had been issued. I called again on 21 March 2022 and spoke with Reesa. After about 6 minutes of her looking into the status of my refund she came back and said that I would need to contact the Insurance company to find out about my refund. I told her that I had purchased the insurance through Orbitz and they she be the ones to contact the insurance coompany. She refused to do this and gave me the following number for AIG insurance: [protected] (I repeated this number to her and she said it was correct). When I called this number I was an insurance company for dental insurance.
Desired outcome: That Orbitz refund me the $187.00 THEY charged me for an insurance policy they offered on their website.
Orbitz
-
Incompetent agents cannot change name on ticket
Had a legal name change. Sent notice well in advance. Come to find out nothing was done and the tickets are still in my old name. Spend 4 days on the phone with them to have them tell me to sort it out at the airport. Show up at the airport and they tell me it's the travel agency's responsibility. Get put on hold for hours and worried i might miss my flight.
Desired outcome: Issue tickets with the correct name in a timely fashion?
Orbitz
-
Flight credit
I booked a flight through orbitz on British airways in early 2020.before the trip, our destination country was closed due to Covid. I had purchased travel insurance through orbitz but the company denied the claim. I have trying to rebook flights with orbitz for over two months but the have made no progress in accomplishing anything. The flight credits are for over $5,000
Desired outcome: Refund of fare or fare used to rebook flight
Orbitz
-
Airline credit refund
A cancel flight that I never got money back from. And I never got information about unused airline credit until a small box showed on the orbitz app. Orbitz telling me I have to go through Lufthansa. Lufthansa is claiming it is only $450 and Orbits told informed me $732. and I need to travel before April 1.

I would like my airline credit extended or a full refund.
Desired outcome: Please refund or extend the credit
Orbitz
-
Hotel Reservation Refund
- Date of Transaction: December 5, 2021 1:24 PM

- The Amount of money paid to the business: $93.00 + $11.63 in Taxes

- What the business committed to provide: Standard Room, 2 Double Beds, Non Smoking at Rosen Inn International, 7600 International Drive, Orlando, FL, 32819 United States of America with Check-in Fri, Jan 7 (time starts at 4 PM) and Check-out, Sat, Jan 8 at 11 AM.

- The reason for this trip / stay was to visit my direct family that lives out of the area from where we reside and celebrate a very special day of life. Once I was informed by my family that I was to visit that they had tested positive for Covid we had to cancel the trip due to health and safety reasons. I called the Hotel, Rosen Inn International [protected]) on January 4th to inform them of what had happened and cancel the reservation. They informed me that I had to contact Orbitz customer service due to the reservation being booked through them. I called Orbitz Customer Care [protected]) to inform them of what had happened and cancel the reservation. The had no problem canceling the reservation for us but refused to refund a single cent of our money. This is extremely inhumane and wrong of them. We ended the call and canceled the reservation on their website on January 5th, 2022. They were able to then rent out the room again and make double the profit.

- Orbitz Itinerary number: [protected].
Orbitz
-
CREDITS from Pandemic
Orbitz has given us the run around for a year regarding refunds for unused credits….. bouncing us back and forth between American Airlines. 3 hour phone waits, discrepancy in what various agents advise, and basically VERY POOR CUSTOMER SERVICE.

In essence, we have lost hubdreds of dollars being caught bt Orbitz and AA for tickets they say must be used by 3/30/22.

Just emerging from pandemic and forcing us to use immediately or forfeit! Ridiculous! Fraudulent !

WILL NEVER BOOK THRU ORBITZ AGAIN !
Desired outcome: Refund !
Orbitz
-
canceled trip last year
To whom it may concern, I am very disappointed in the service that I've received from you and your so-called customer service reps. I booked a trip for 6/5/21. With Orbitz on American Airlines. Due to covid restrictions I was turned away at the gate and unable to enjoy my trip. The trip was non-refundable, but I thought the airlines were helping people during this time. I reached out to both Orbitz and American back on the day that I was allowed to board the flight, asked to be rebooked or refund, nothing. I asked Orbitz the same thing, nothing. I received an email from Orbitz saying that I had a credit to use regarding itinerary # [protected]. When I called to verify this information, the only had half the trip in their computers (even though I booked a whole vacation with them). I've been asking for a refund on the hotel but have yet to do hear anything regarding this refund. American was no help to me, telling me that since I had non-refundable tickets, I wasn't entitled to a credit (what!) way to keep customers American! I know you just want to keep the money, but COVID has made this situation the way it became, you both should have taken that into account to help me. Let's just say that since this has happened, I haven't used Orbitz (at one point you were my go to site) nor American (telling me there's nothing you can do is the most patronizing thing you can tell a customer). The ticket #'s are [protected] and 915 if you care to even look into this. my email address is [protected]@yahoo.com
Desired outcome: give me a refund or a credit
Orbitz
-
Hotel booked [protected]
The hotel booked for Feb 18-20 in Phoenix was not as the room was identified in Orbitz photos. The room was disgusting. I immediately contacted Orbitz to get a refund. The gentleman I spoke with stated he was starting the process and had to contact the hotel. This was all on Feb 18, 2022. Now, today, Feb 22 I am contacting again to see what the status of my refund is and I am told it is non-refundable. This is insane. I have photos of the room. I will be contacting the Phoenix Health Department. I want my money back. I have been a loyal customer of Orbitz for years. The walls were dirty, floors dirty, bed coverings filthy, bathroom filthy. Bed bugs on mattresses. People on drugs everywhere.
Desired outcome: Refund my money!!!
Orbitz
-
Orb-goodwill 100-upc-itinerary coupon (not expired) not been availave to use
I have the following coupon. Recently I have reserved a hotel and have gotten the option to choose the coupon.

ORB-GOODWILL 100-UPC-ITINERARY

$100.00

Book by Apr 30, 2022

Issued for itinerary #[protected]
Desired outcome: Apply the coupon to Itinerary # [protected]
Orbitz
-
Unused credit - lost due to not being able to contact Orbitz
I had a credit of $2500 (between 5 of us) with Jetblue for a vacation that I booked thru Orbitz. I was able to use some of my credit to book a few flights but I still had over $800 in credit. Every time I called, I was on the phone with Orbitz for HOURS to rebook. The remainder of my credit was expiring on 1/31/21. I called and sat on hold for 6 HOURS and could not get thru to anyone, ultimately losing my credit. Orbitz takes no responsibility in this at all. I have been given false info saying i could've booked directly thru Jetblue which turned out to be wrong. I would have loved to have been able to book flights myself but Orbitz wouldn't allow it. Each call kept me on the phone for a minimum of 2.5-3 hours. Orbitz obviously did not have enough man power working full well knowing that they must have a ton of credits expiring. Now I am out over $800 and Orbitz will not even offer any kind of help. I will report Orbitz for this
Desired outcome: I would like my JetBlue balance back
Orbitz
-
Refund
Hello!

I cancelled my booking (Orbitz Itinerary number: [protected]) already last summer but still haven't got my money back. How much longer do I have to wait?

The booking was from 27th July 2021 until 30th July 2021

Customer support chat only answers that sorry, it takes more time because of covid, but it has been over half a year i am waiting for my refund!
Desired outcome: Since I have been waiting for so much time I want doubble the money from the trouble you are causing!
Orbitz
-
Car rental
I booked a car rental through Orbitz starting December 27th 2021 at Chicago O'Hare airport. When we arrived at the rental desk at Chicago airport, we were told that the car could not be driven into Michigan. This was not explicitly stated at the time of the booking. As I needed to drive to Michigan, I had no choice but to rent a car with another provider at the airport.

The only statement on the rental agreement was - Geographical restrictions may apply, even for rental contracts that feature unlimited mileage. Some car rental companies do not allow you to take their vehicles across certain domestic or international borders, or may apply an additional charge to do so. Therefore, we didn't take the car and it remained at Chicago airport, The car rental company, Fox, should not have been charged by the rental company and so I am claiming a full refund. Rental reference number is [protected]. Case number S#[protected]
Desired outcome: I would like a full refund
Orbitz
-
Flight credit
On 12/13/21, we booked 2 economy round trip tickets from PA to AZ for $834. Itinerary #[protected]. On 1/07/22, we had to cancel the flights due to the couple that was traveling with us came down with Covid. We accepted 'flight credits'. On 1/10/22, we found out we could go alone, and rebooked the flights. We tried to do this online by clicking on the 'use credits' link. This would not load, so we had to call Orbitz and do it over the phone. We were told the price would change $666. I assumed that meant the tickets would cost $666. We get back from the trip and our account still says that we have $834 in credits. The representative said to disregard this, and that the credit was used. This means that we paid $1500. for 2 economy round trip tickets from PA to AZ. We used Orbitz because of their ads saying that they are cheap, This sounds very expensive.
Desired outcome: Please evaluate whether this was a fair price, especially due to changes made because of Covid. Thank you for your time.
This review was chosen algorithmically as the most valued customer feedback.
On my plane ticket Orbits put my last name as my first name and my middle name as my last name. This was their mistake not mine. Delta would not accept my ticket because my name did not match my passport. Delta told me to contact Orbitz and have them change the name on my ticket. Instead, Orbitz told me to go show my proof of identity to Delta and to pay a...
Read full review of Orbitz
Orbitz
-
Refund not received
My itinerary [protected], total amount $1731.81, scheduled for May 2020 was cancelled due COVID. On 2020-05-07 I received two chargebacks from Orbitz: one for 860.98 and the other for 9.85, which means that $860.98 were still outstanding.

On 2020-11-04 I received an email from Orbitz saying they processed my refund application for $860.98 and that I should expect the amount refunded in my credit card in 12 or more weeks.

However, 63 weeks and 3 days have passed and I have not received this refund yet.

I have called several times to Orbitz about this and all they say is that the refund was processed already. I have checked my credit card statements from 2020 and 2021 and I just see those two chargebacks referred above. They are not able to give me a date of final payment, they just say it has been done.
Desired outcome: A final payment of 860.98 to my credit card
This review was chosen algorithmically as the most valued customer feedback.
Unable to book flights with cupon/credit given by flights cancelled during COVID restrictions. Now they say expire, however unable to give me options to book new flights. total claims for $2, 993. Worst customer service.
Read full review of Orbitz
This review was chosen algorithmically as the most valued customer feedback.
Date: 12/15/2021 Orbitz itinerary: [protected] I had booked a trip to Japan on April 12th, 2021 for $4839.40 ($ 3144.75 for Japan Airlines) for August. Due to the pandemic, I postponed my trip to February 2022 and paid the difference of $1823.04 for airline tickets. In total, I paid $4967.79 for my flight. Knowing Japan is still closed, I was going to...
Read full review of Orbitz
This review was chosen algorithmically as the most valued customer feedback.
I'm so frustrated because I contact orbitz to cancel my reservation to COVID-19 restrictions and Health condition on my kids after a long time finally they say will 7 to 12 weeks to complete process to Japan airlines ticket number [protected]-[protected] for Mhaya and Felix David and being calling so many times to orbitz I feel like a toy for Orbitz...
Read full review of Orbitz
Orbitz
-
Customer service
I cannot believe how bad it is, literally, the worst experience ever
no one will give real names, then they get on, and say general statements that make you realize that they are not working on it

then when you have to leave the chat after 3 hours of no progress, they say... sorry to hear that, come back and chat when you have more time

who has more than an hour to resolve a simple issue?
Desired outcome: just to let people know
Orbitz
-
Hotel cancellation
I made a reservation through Orbitz for The Westin Chicago Northwest Itasca,
the confirmation number is [protected]
my itinerary is: [protected]
My stay is from Nov 19, 2021 to Nov 22
total price is: US 581.67

I have tried to cancell the reservation making use of the virtual agent today several times and it doe not go through
I am an old Orbitz client and this is the first time I find such an obstacle... I could cancel with not problem today a La Quinta Inn Chicago Downtwon hotel reservation with the assistance of of the virtual agent.
Something is wrong witj the system,
Can you cancel for me the reservation?
Desired outcome: cancelation aproved and please let me know to [protected]@yahoo.com.ar
We are here to help
16 years' experience in successful complaint resolution
Each complaint is handled individually by highly qualified experts
Honest and unbiased reviews
Last but not least, all our services are absolutely free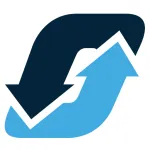 Orbitz contacts