Newest Cleartrip reviews & complaints
Flight booking long time issue so please solve the my problem
Hi sir I have bought very very many flight tickets from your website I always usually buy all flight tickets from your website but last few days your website is not working properly and my money has indian value of 30000 rupees in it I can't even buy flight tickets many times tried it for all the regions when I check the flight it just says no flight no flight I don't understand what's going on but my money is too much please fix it I want to use the website again so please fix me quickly from this problem I will keep you posted on everything I have tried

It's been happening for the past several days it's very frustrating so please fix it soon no matter how many times I try it keeps happening
This review was chosen algorithmically as the most valued customer feedback.
recently had an extremely frustrating experience with Cleartrip and Chariot Beach Resort in Mahabalipuram, Tamil Nadu. I booked the hotel for a CHECK-IN on 22nd July and CHECK-OUT on 23rd July through Cleartrip and even received an email confirmation stating that my pillows are awaiting at the resort with my booking ID. (I had always preferred using...
Read full review of Cleartrip
Refund of cancellation of jet airways flight
I am extremely unhappy with the no support by Cleartrip for getting the refund of Jet Airways flight cancellations due to NCLT.

My trip ID was -[protected] (Flight booking from Mumbai to Bagdogra for 4 members).

Even after emails to given support email ID and customer care number, till date no refund received. As yesterday informed by Customer care person Mr Hursh, I did not received call for the process. More than 4 years of my harden money (87k approx) is blocked in this difficult time. Hope someone sees this complain and help to resolve.
Desired outcome: Refund of Jet Airways flight booking amount approximately 87000/-
Is Cleartrip legit?
Cleartrip earns 11% level of Trustworthiness
URGENT WARNING: ComplaintsBoard has evaluated Cleartrip and determined that it has a critical level of trust, with a legitimacy rating of only 11%
With only 1% of 0 complaints being resolved, Cleartrip slow complaint resolution rate suggests poor service, lack of responsiveness, or a lack of helpfulness, causing frustration to users. It is obvious that the company has the lowest level of trust.
Cleartrip's website has revealed that it is not properly optimized for search engines. This could be a red flag indicating that the company is attempting to hide its activities from the public.
Multiple low-rated websites are found on the same server. It's possible that the low-rated websites on the same server could be part of a scam. For example, if the websites are hosting phishing pages or spreading malware, they could be part of a larger fraudulent operation.
Cleartrip protects their ownership data, a common and legal practice. However, from our perspective, this lack of transparency can impede trust and accountability, which are essential for establishing a credible and respected business entity.
We conducted a search on social media and found several negative reviews related to Cleartrip. These reviews may indicate issues with the company's products, services, or customer support. It is important to thoroughly research the company and its offerings before making any purchases to avoid any potential risks.
Be cautious when engaging with cleartrip.com, as it may be associated with high-risk activity and potential scams or fraudulent activity. It is important to thoroughly research the website and the seller, exercise caution when making transactions, and be wary of any red flags or warning signs.
However ComplaintsBoard has detected that:
We found clear and detailed contact information for Cleartrip. The company provides a physical address, 2 phone numbers, and 2 emails, as well as 4 social media accounts. This demonstrates a commitment to customer service and transparency, which is a positive sign for building trust with customers.
Cleartrip has registered the domain name for cleartrip.com for more than one year, which may indicate stability and longevity.
Cleartrip.com you are considering visiting, which is associated with Cleartrip, is very old. Longevity often suggests that a website has consistently provided valuable content, products, or services over the years and has maintained a stable user base and a sustained online presence. This could be an indication of a very positive reputation.
Cleartrip website is deemed to be popular and indicating that it receives a high volume of traffic. It is important to be cautious when using a highly trafficked website, as it may be a target for cybercriminals looking to exploit vulnerabilities or steal personal information.
Our Conclusive Verdict: We cannot recommend doing business with Cleartrip, there may be potential risks to your personal and financial information. It is advisable to explore other options and conduct thorough research to ensure safety and security.
PNR 5VO7BW TRIP ID [protected]
Above is for AIR INDIA flight booked from India for sector Dubai Kozhikode, but the flight is cancelled by Airlines. I have contacted Dubai office for cancellation but they are helpless. Kindly do necessary to cancel the PNR and get refund of full amount as the flight is cancelled and Air India failed to substitute.

The ticket was booked for two passengers, Abdurahiman Adikkool and Jameela Abdurahiman.

My contact number in Dubai is +[protected]

Email: [protected]@hotmail.com
Rescheduling/ cancellation of flight
Respected sir/madam,

This is regarding my trip from Delhi to Toronto scheduled on Thursday, 16 March 2023 Time- 23:20. Trip ID- [protected], Traveller- Ms Amanpreet Kaur Ishar.

The unfortunate incident happened with us. Amanpreet Kaur, my sister did her check-in and went to immigration for security check. At that time she got to know that the 17th page of her passport has a cut and immigration did not allowed her to go. They informed that she has to apply for a new passport and then she can travel from flight. We understood the situation and requested the airlines to postpone the flight and were ready to pay the difference in amount. But the airline "Air Canada" told us that we need to contact the agency from which we booked the ticket i.e, "cleartrip". I contacted the customer care number of cleartrip and the executives told me that they wont refund nor reschedule the flight as it is no show case. Then we contacted the Air Canada staff at the airport and the checkin counter person mentioned the remark in the online tool that the passenger is not "no show" and is offloaded by immigration. They asked us to inform Cleartrip so that they can proceed with the rescheduling of the flight. At this time the cleartrip staff told me that if I would have contacted them 1 hour before then they could have rescheduled the flight. Let me tell you that I was on call with cleartrip people for the last 2 hours and now I am getting a reply that I should have contacted 1 hour before. I was shocked to hear that and I requested them repeatedly to reschedule my flight as it cost me 1 lakh rupees which is a huge amount of money for a middle class family. It was my 4months salary which got lost because I booked a ticket from cleartrip. All the three- Air Canada, Air Canada support at the airport and cleartrip refused to give any kind of help and redirected me to one another. No one took the responsibility. My flight was at 23:20 and I received my luggage which was already loaded into flight at 2 o'clock at night. It was a very heart-breaking incident. It's a big loss for us and we are struggling to get an appointment for a new passport and we are suffering and thinking how to pay EMIs in Canada and we need to rebuy the flight ticket as well.

I would really appreciate it if you could help in the matter and if not refund kindly reschedule my flight. I am not in a situation to bear a loss of 1 lakh which is hard earned money. And this was an uncertain incident.

If I could not get any help then for sure I will not recommend cleartrip to any of my friends as this was a misfortunate incident and nobody offered any support.

Looking for an early response.

Thanks and regards

Kiranjeet
Desired outcome: I want refund of my flight or airlines should book another flight.
Booking not confirm notification received before 1hr 20 min of flight
I booked ticket for Mumbai to Bangalore on 19th Jan 2023 before 1hr 20 min of flight and I got notification for booking not confirm. As I was in hurry I tried second time also but still I didn't received the message for confirmation. Then I tried through Vistara for later flight of 10 min and I got booking for that.

I request you to refund my money for the earlier ticket booked by me. Below is the details of my both the tickets.

1. Mail received on 19 January 2023 at 5:28:21 PM IST
Trip ID: [protected]
Mumbai → Bangalore
Thu, 19 Jan 2023
Air India Air India STANDARD
AI 641
BOM18:50
Time
20:30 BLR
Thu, 19 Jan 2023
1h 40m
Thu, 19 Jan 2023
Chatrapati Shivaji Airport
Kempegowda International Airport
Easy refund on cancellation for medical reasons
Baggage (per Adult/Child) – Check-in: 25KG, Cabin: 7KG
TRAVELLERS PNR
man Mr Sukrit Bharati 55I9ZG
Amount paid Rs. 3,848
2. mail received aon 19 January 2023 at 5:30:20 PM IST
Trip ID: [protected]
Mumbai → Bangalore
Thu, 19 Jan 2023
Air India Air India STANDARD
AI 641
BOM18:50
Time
20:30 BLR
Thu, 19 Jan 2023
1h 40m
Thu, 19 Jan 2023
Chatrapati Shivaji Airport
Kempegowda International Airport
Easy refund on cancellation for medical reasons
Baggage (per Adult/Child) – Check-in: 25KG, Cabin: 7KG
TRAVELLERS PNR
man Mr Sukrit Bharati 55MDRV
Amount paid Rs. 3,848
3. Then booked through Vistara and got booking immediately.
Boarding Pass
UK110612725/GOLD
BUSINESS
QNXA95
TRAVEL INFORMATION
FROM TO
Terminal 2
FREQUENT FLYER:
CLASS OF TRAVEL:
BOOKING REFERENCE:
TICKET:
19Jan2023 19Jan2023
Mumbai Chhatrapati S Mah Bengaluru Kempegowda Int
1A
FLIGHT SEAT BOARDING TIME GATE
UK865 1900
DEPARTURE ARRIVAL
Security nb: 169 - Ticket: [protected]
Gold
41B
Name:
Bharati / Sukrit Mr
Flight:
UK865 19Jan2023
Bengaluru Kempegowda Int
From: To:
Mumbai Chhatrapati S Mah
Departure Time:
Seat:
1A
Desired outcome: Please refund the money of both the tickets.
Regarding refund
Kindly see the attached file for your information.

Before 3 years I taken ticket from jet airways.due to some issue flight closedown.and we didn't get any refund till now. .

I called and did complain so many times to Cleartrip but everytime he is not giving me proper answer..

And I heard news already airlines given refund but always Cleartrip saying I didn't receive.

My Cleartrip I'd

[protected]

Please check and reply me as soon as possible.

Please help me to refund this amount I am not big person so I can forget this amount..
website automaticaly picked a closer cheaper airport
i was booking from cok to baku

AI automatically picked up CCJ airport since its just 200kms away and the tickets were cheaper by 200RS

I checked timimngs and went ahead and booked (please note timing og flight taking of and landing in CCJ and COK IS THE SAME.

I have called number of times they say someone senior will call back,but that has not happened.

i am not asking for any refund etc
Desired outcome: PLEASE HELP ME CHANGE THE SECTOR,THE AI OF WEBSITE IS RESPONSIBLE FOR THIS
Airline
I need to re-schedule my current ticket (details below and attached) to 10th of June, 2023. This ticket has 2 adults and 1 infant (who is not yet 2 yrs old). This infant will turn into a child (2yr old) by June 2023 (which is my new proposed travel date). Trip ID [protected]

I need to reschedule this whole ticket (2 adults) and want an alternative of how I can change the Infant to a child.

I spoke to a clear trip(Shirid) and emirates customer service (shahrukh) team member but unfortunately there is a blame game going on and none have been helpful in supporting my request. Cleartrip mentioned that only Emirates can do the changes while Emirates mentioned that only the travel booking partner can. Unfortunately in this whole incident, it seems that either both of them cannot understand the ask and help OR either no one wants to help.

I am given the option of cancelling my whole ticket saying that amendments are NOT possible. Cancelling the whole ticket will lead to about 40-50,000/- INR loss which I don't think is necessary when someone can come up with the best possible solution to make life easier for the customer.

I suggested the following and I request if this can be worked on.

Solution 1 Kindly reschedule the ticket to 10 June 2023 and kindly change my infant to child ticket and charge me the difference in fare whatsoever.

Solution 2 Kindly reschedule the ticket to 10 June 2023 as it is and please help me book a fresh new ticket for my child which is aligned to my existing booked ticket. When I tried booking a fresh ticket, I am not allowed to as they are asking for a Child travel with an Adult and only a Child ticket is not allowed to be booked.

Thanks and best regards

Juella

[protected]
Prebooked meals not offered on flights
We had booked 3 tickets from Mumbai to Delhi for 5th October 2022 under "go smart" category. This involves payment for prebooked meals. But we were not offered our prebooked (prepaid) meals on board inspite of showing our ticket type and category to them.

Trip ID no [protected]

Timings BOM 21.15 TO DELHI 23.30

5TH OCTOBER 2022.

AIRLINES - GO FIRST

Ticket booking via cleartrip

Passengers

1. Chetan Mehra

2. Samiksha Mehra

3. Khushank Mehra
Desired outcome: We need complete reimbursement of our tickets and apology in view of this harassement in late night hours. We had to shell out money for food again on board
Refund
I, Krishna S Y would like to inform you that I had a booked flight from Bangalore to Ahmedabad in February 2020 but due to the covid, flights were canceled. But the refund was not initiated. Even after sending repeated emails, we were not informed nothing regarding the cancellation. I had called the customer support regarding this but to no avail. I had added wrong mail address for the booking. I was assured that the mail would be changed and the refund amount matter would be looked into. But there was no action for the same. Please look into matter.

Date of Journey: 16th April 2020

No of passengers: 3

From and To place: Bangalore to Ahmedabad

Time: 6:30 am

PNR number: Y716SP
Refund for ticket :trip id [protected]
Dear Sir,

Hope this message finds you well.

Please note we had booked a ticket for Adarsh on 06/07/2022 using cleartrip.

However, it has come to our attention that the passport of the person named above had some water damage and as a result the person cannot travel to oman.

We had asked for a refund but we have received zero refund.(Please refer to attached)

Please note, that the ticket was booked on behalf of the organization Master Systems and we are regular customers with cleartrip. We as a firm book tickets in large volumes from your esteemed organization and hence humbly ask you to reconsider your decision.
Desired outcome: Please refund the amount or give us credit amounts to book another ticket for the cost of the ticket booked.
Flight cancelled in Jan and till date no refund
[protected] was my Trip ID, i have cancelled the trip in Jan and they say refund should come in 5-7 working days. later they told me airline should reply in 60-70 days. Now they are just telling me airline isn't replying.

Instead of several calls i don't get proper reply nor they call.

When i ask pls send me follow up email send to airline they refuse to share also.

They are such unprofessional company and i take my lesson not to book anything from this.

Amount is appox. 5k AED
Desired outcome: I need refund and also want to inform my experience.
No Refund
The worst travel agency that ever I experienced when it comes to refund.

I have booked ticket from DXB to Mumbai via Muscat in 2019 for travel in July 2020. But due to covid the travel was banned. I was given by the Cleartrip 2 options- either cance or rebook. I rebooked the ticket for July 2021 in 18 Nov 2020 and I received the rescheduled ticket. In Jan 2021 there was change in date so received the rescheduled ticket for the same too. Anyway the travel didn't happen in 2021 it was cancelled in 16 Oct 2021 and was following up for refund.

Today after regular followup I got a reply from Cleartrip that the ticket is expired in 2020 itself and airline has rejected the ticket. It was a shocking for me and I asked the customer agent lady if the ticket is expired in 2020 how you guys gave me rescheduled ticket for 2021. She was just repeating a vague reply that we applied and there is no refund. No concrete reason or reply from these Cleartrip people. If anyone wants to book a ticket DON'T GO EVER WITH CLEARTRIP but directly with airlines.
Desired outcome: Refund for the cancelled ticket
Refund from Cleartrip
Dear Sir,

My booking is cancelled from Clear Trip on 10 Mar 2022 from Sharjah to Mumbai , my trip ID is [protected] but until now I have not received any refund from Clear Trip. Despite of several emails and 100 phone calls, there is no one ans or taking responsibility towards arranging my refund. The call keeps bouncing from phone to phone. There is no call back also from them. There is Contact Support on their website to escalate complaint. I am very disappointed. Its the worst experience I ever had.

Regards

Navneet

Wariah.[protected]@gmail.com
Refund not received
I booked a ticket on 22nd january 2022 from delhi to bangalore by air india airlines but the first payment failed and the money has been deducted from my account (axis bank credit card). On the mobile app it is showing a refund initiated and should reflect the same within 3-12 working days but till now I didn't get any refund.

I sent mail many times but there was no response and whenever I called on the mentioned customer care number then auto reply one link was received which did not give any solution.

Please check and refund my money on priority...
Ticket schedule changed by cleartrip representative
PNR:Z8K9HI/SG, BOOKIN REF: [protected], TRIP ID [protected]

Ticket booked on 01 Jan 2022 - from Mumbai to Dubai on 28 Jan 2022. Ticket Fare AED 992.48/-
Called clear trip on the 10th of Jan to reschedule to end of Feb 2022, as the traveler is a senior citizen and the current Covid Scenario is a matter of concern. The agent Gaurav checked and confirmed the availability and said the changes can be made at no additional cost. He changed the ticket to a wrong destination (Ras Al Khaimah) the cost of which is AED659.60/- I saw the error and asked the agent to change it immediately, but he connected me to Spice jet Customer care saying they will sort it. There was no response from Spice Jet, I called Cleartrip again and spoke to the next Ms. Payal. I asked to reschedule the ticket to Dubai as per availability. I could see see online that there were flights to Dubai on 28th Feb, 01 Mar and 2 Mar (Fare around 850/-AED). I was told I will have to pay additional 400 to 500 dhs for any changes. I refused to accept. She put the call on hold for 20 minutes. I called again, got Mr. Nayyar on line who assured a call back the same day. There was no response. On 2 Jan 2022 called again, spoke to Ms. Payal, she assured a call back in two hours. After more than 4 Hours and no call back, I called again, Gaurav on the line, says the same I will have to pay additional for any changes. The agents refuse to transfer the call to supervisor in charge. Asked me to give them time until the next morning and assures me they will sort this out. 3 Jan 2022, no call from Cleartrip, called them again, Gaurav on the line, says the same I will have to pay additional 400 AED.
Desired outcome: Rebook the ticket to Dubai, at no additional cost.
Air ticket refund issue(Trip ID [protected])
We booked ticket through cleartrip (Kochi - Sharjah one-way flight -- Trip ID [protected]) and we recieved receipt & itenary also same time. Amount deducted from my account same time.While reached at airport, we came to know from airline team that issued PNR (OL3HOC)was cancelled due to the non processing of payment to airline from cleartrip. We took new ticket from airport on same time and continued travelling.
We got cancellation confirmation from cleartrip trip same day(2nd September 2021 but still didn't recieve the money(Aed 2650.00). While we following up with them, they are saying that, they are waiting confirmation from airlines. But airline already confirmed that they didn't recieve money and they forwarded invoice also with the same. We forwared to cleartrip same time, but they still saying same thing.Now almost 50days are over, not getting any positive response from them.
Cancellation Refund
My Trip id is [protected]
Cleartrip has the worst customer service, i had book my flight with them, they them self changed the ticket without my confirmation and when i was not happy with the changes, i cancelled and asked for the refund, its being more then 6 months now, until now they havent refunded and everytime i call they have the same answer, we dint got the money form airline, once airline pays us we will pay you back. its better to pay double to the airline then to book with cleartirp.
Refund delay
Dear Team,
I book my ticket in in last week of April as my flight was on 12th of May but because of govt restriction I couldn't fly and have to cancel on 11th of May and they Cleartrip Guy told me that Trip ID [protected]. Refund will take 25 to 30 days for refund processing now its been over a month and they are not reply my email and not give any response regarding that matter so kindly look into it and help me in this matter

Thank you
Desired outcome: Refund Claim
Collect Your Trust Badge
Be recognized for outstanding customer service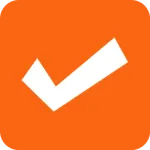 Cleartrip

contacts
We are here to help
19 years' experience in successful complaint resolution
Each complaint is handled individually by highly qualified experts
Honest and unbiased reviews
Last but not least, all our services are absolutely free