This review was chosen algorithmically as the most valued customer feedback.
Hello! My two-way flight GSO-Moscow, Russia April 12-May 3, 2022 was cancelled. The flight had to be provided by different companies. With difficulties I got the second part trip refund, but the refund for flying from GSO to Moscow, Russia by Aeroflot, 422 dollars and 20 cents, is still not given to me though it was cancelled in February 2022! By all...
Read full review
Orbitz
-
Orbitz
On 9/11/2021 Orbitz billed me $3,144.50 for a trip to the Maldives. (Booking ID 4YQK6Q / Itinerary # 72161041297845. In 2022, the airlines cancelled multiple legs of those flights and Orbitz could not offer me ANY options for the same days and said the would refund me, which is what we chose to do. The issue, which should be small, common, and easily resolvable, is that I had fraud on the credit card they took my money from in September so it was closed in 2021. The numerous representatives I have talked to claim that they can't do a refund any other way than crediting back the closed account (which is impossible) or passing my info on to their escalation team who will call me back to take a new card number. No one calls me back. When I call again they say "oh our system says we tried to refund you and it failed." I have to start all over again from the beginning and they say they are sending to escalation team who never calls me back and when i call again we start all over again. At this point they should be paying interest to me on that money of mine that they are holding hostage. Or paying me for the countless hours I have spent on this.
Desired outcome: $3,144.50 refund immediately.
This review was chosen algorithmically as the most valued customer feedback.
I guess technically Orbitz and Sixt (a little confused who's keeping my money - Orbitz says it's Sixt but Sixt says they don't get paid unless they rent a car - which they did not). My complaint is the hard nosed business approach. I was recommended to go through Orbitz by my son, instead of going through Spirit Air as I intended. I rented a car using my...
Read full review
Orbitz
-
Booked us into the wrong airport refused to change it
We booked a vacation package deal for Montegi Bay, Jamaica, Orbitz, booked us to fly into Kingston instead of Mintego Bay three hours away from the resort with a taxi fee of almost $800 US dollars round trip, once we recognized it and called orbitz they told us there is absolutely nothing they can do for us that we needed to go or cancel and lose our money. Why would you book a customer on a flight going three hours away from where they are actually going?
Orbitz
-
A Florida villa paid for but because of Covid it was not used
On July 30, 2019 I booked an Ocean Florida Villa for $$1193.86 through Orbitz Itinerary #7458721488549 for a family trip to Disney World. I booked the Villa for March 14th-March 22, 2020. On March 13, 2020 Disney World announced that they were shutting their doors on March 15 because of Covid. Our local Governor also enacted stay at home orders. I called Orbitz and was told to cancel our Villa reservation, which I did, and that we would be able to rebook the villa or be refunded our money. Obviously, this was all due to COVID19.

I have tried for well over 2 years to get a refund or rebook. All we have received is a run around. I have talked to numerous agents and written many emails. On March 30, 2020, in an email, for both ORBITZ and Ocean Villas, it was stated that they would not refund our money but we could rebook. Orbitz stated on March 28, 2020 in an email that "if there are dates that will work for you, please reply to this email and our team will take care of the rest. We replied and requested to rebook our villa for Nov. 21 through November 29. 2020. We heard nothing. We have been fighting this for 2 years. We finally went to Disney World in March 2022 and tried again to use the villa. Apparently, now it has been turned over to Expedia. We did get 2 emails from them saying that they would check with Ocean Villas and the second said the villa was not available at that time, try a different date and that we were eligible for a covid coupon. We never got a coupon and now Expedia has not answered any of our requests to resolve this matter.
Desired outcome: Since they were not able to help with a reservation when we finally went to Disney in March 2022 I would either like a refund or a credit against our account for that amount of money to be used as a future credit against any travel.
Orbitz
-
Airline Ticket Refund
We are requesting a refund of our Air ticket that we booked onFebruary 28, 2022.

The return ticket got cancelled by mistakefrom the Airline so we need to get the entire amount, but now itsbeen a month the company Orbitz.com has not processed therefund as they are saying they investigating.

This was clearly thefault of the agent who booked our ticket and now they are takinga lot of time trying to investigate.

The below are the details of theitinerary:

Orbitz itinerary: 72242305419887

Toronto toThiruvananthapuram

8:00pm

Departs Fri, Mar 11

Toronto, ON,Canada (YYZ-Pearson Intl.)

4:20pm

Arrives Sat, Mar 12

Doha,Qatar (DOH-Hamad Intl.)

12h 20m flight

Air Canada 58Economy / Coach (S)

Layover: 2h 50m

7:10pm

Departs Sat,Mar 12

Doha, Qatar (DOH-Hamad Intl.)

2:15am

Arrives Sun,Mar 13

Thiruvananthapuram, India (TRV-Trivandrum Intl.)

4h35m flight

Qatar Airways 506

Economy / Coach (Q)

Totalduration: 19h 45m
Orbitz
-
Car rental
I made a reservation for a rental car through Orbitz to pick up a car in San Diego, CA on March 29, 2022 returning on April 2, 2022. I was charged 255.00 by Orbitz for the car rental and then charged 555.00 by Dollar Rent A Car. What exactly was the 255.00$ charge for? This should have been for the car rental. I ended up paying over 800.00$ to rent this car for 4 days.
Desired outcome: Full refund
Orbitz
-
I want my refund for a canceled flight
Below are details for a flight (business trip) I had to cancel in September 2021. When I go to my Orbitz account on the website none of the details of the cancelation is listed nor is the credit or money owed to me, evident. Given the challenges of flights at this time and my inability to travel, I am requesting acknowledgement of this cancelation, the fact that they have my $438.41 and a full refund. I can be reached at [email protected] Thank you.

Receipt

Orbitz itinerary: 72136339357052

Purchase date: Jul 26, 2021

Booking details:

Roundtrip flight

Philadelphia (PHL) to Phoenix (PHX)

Phoenix (PHX) to Philadelphia (PHL)

Depart: Sep 19, 2021

Return: Sep 25, 2021

Traveler 1: Adult

SANDRA COOPER

Ticket Number: 0017638970372

Payment details

Flight (canceled)

Traveler 1: Adult $381.40

Taxes and fees $57.41

Total $438.81

Paid $438.81
Desired outcome: Full refund, Please.
This review was chosen algorithmically as the most valued customer feedback.
My wife and I booked a 17 day All-Inclusive vacation for October 2021. It started out as a complete nightmare thanks to Orbitz (I will NEVER EVER EVER use Orbitz again). When we got to the resort, Orbitz had only booked us a room, not the all-inclusive that we paid for. We spent our entire first day sitting in the resort lobby calling Orbitz over and over...
Read full review
Orbitz
-
Regarding refund
I booked flight for sydney from virginia last november. Flight got cancel due to lock down in Australia. I request for refund since i was in legal right since flight got canceled. Its been more than year i have been reaching to orbitz but they keep saying airline hasn't response to the request and they will resend the request. Don't use this company servive. Orbitz is all about stealing peoples money. There customer service is scripted, worst. https://www.orbitz.com/
Desired outcome: Making aware others with bad service.https://www.orbitz.com/
Orbitz
-
No refund , put me on hold for 1 hour 30 mins ,made situation more worse.
I had paid one way ticket from DFW to TRV , reported to DFW and showed the airport staff my complete fully vaccinated status. DFW staff was of no help they requested recent covid test , when i was fully vaccinated. I was directed to test area ,counter wasn't open. I called Orbitz staff who put me on hold for more than an hour , saying i have to pay penalty fee of $600, for no show , i was present in the airport from 6a-9:30a; reached home at 11a.How could ORBITZ staff come up with false accusation, instead of finding a solution to the problem and finding me a flight for a discounted price they didn't refund me anything. Orbitz staff are of no use , just wasting customer's time and taking overpayment from them.
Orbitz
-
Family Travel Scammed by Orbitz
Orbitz rep has me on the phone for THREE AND A HALF HOURS with no resolution. He said I could get an extension on my travel credit but then said the credit couldn't be extended after assuring me that it could. When I called him out for lying, I asked for a refund. The moron then said that, due to the fact that I "applied" for a credit extension, I was ineligible to get a refund.

Hold… the fuck…. up….I didn't APPLY for anything. What kind of business is run in this manner?

When I called him out, he stumbled to find the words. He then said he couldn't transfer me to a manager but that, quote, "you can apply for a manager to call you in 3-5 business days". Give me a f****** break! Wait around for a week or more for manager to never call me? Yeah, no thanks, buddy.

I've seen street vendors in third world countries handle customer satisfaction in a better manner than this. I've used Orbitz for 15 years and will never do so again.

This company makes Comcast look like a charitable organization…
Desired outcome: I want my money back!!!!!!
Orbitz
-
Refund from purchased insurance for a rental car
On the 5th of March 2022 I reserved a rental car for Spain (Orbitz Itinerary number: 72261332004029).

I also purchased the insurance plan that Orbitz offered so that I would not have any hassles with the car should something happen (small fender-bender or chipped window etc). When I printed out the insurance, I saw that the insurer was stating that a police report would be necessary. I know for a fact that in Spain the police only come when there is a person injured or the cars are no longer drivable. Other wise the drivers exchange insurance information and a written report of what happened with photos. So seeing that my car was to be picked up on 20 April 2022 and that I am well within the cancellation period for a full refund, I cancelled the car reservation along with the insurance on 11th of March 2022. I was told by the representative(I did not write the name down of the person I spoke to as I thought that I could trust Orbitz as I had had many successful bookings with them in the past) that I would have a refund for the $187.00 charged for the insurance back to my credit card ending in 2315 within 72 hours.

Four days later I checked with my credit card company and they looked and confirmed that no $187.00 credit had been made. I called Orbitz again. This time the representative (again, I did not write their name down because I still trusted Orbitz would make things right) looked into the mater an told me I would see the credit within 24 hours. Iwas given a code as a reference for this conversation; S#108636097.

Seventy two hour later (3 days) I checked with my credit card company and they said that still no credit had been issued. I called again on 21 March 2022 and spoke with Reesa. After about 6 minutes of her looking into the status of my refund she came back and said that I would need to contact the Insurance company to find out about my refund. I told her that I had purchased the insurance through Orbitz and they she be the ones to contact the insurance coompany. She refused to do this and gave me the following number for AIG insurance: 855-334-3968 (I repeated this number to her and she said it was correct). When I called this number I was an insurance company for dental insurance.
Desired outcome: That Orbitz refund me the $187.00 THEY charged me for an insurance policy they offered on their website.
Orbitz
-
Incompetent agents cannot change name on ticket
Had a legal name change. Sent notice well in advance. Come to find out nothing was done and the tickets are still in my old name. Spend 4 days on the phone with them to have them tell me to sort it out at the airport. Show up at the airport and they tell me it's the travel agency's responsibility. Get put on hold for hours and worried i might miss my flight.
Desired outcome: Issue tickets with the correct name in a timely fashion?
Orbitz
-
Flight credit
I booked a flight through orbitz on British airways in early 2020.before the trip, our destination country was closed due to Covid. I had purchased travel insurance through orbitz but the company denied the claim. I have trying to rebook flights with orbitz for over two months but the have made no progress in accomplishing anything. The flight credits are for over $5,000
Desired outcome: Refund of fare or fare used to rebook flight
Orbitz
-
Airline credit refund
A cancel flight that I never got money back from. And I never got information about unused airline credit until a small box showed on the orbitz app. Orbitz telling me I have to go through Lufthansa. Lufthansa is claiming it is only $450 and Orbits told informed me $732. and I need to travel before April 1.

I would like my airline credit extended or a full refund.
Desired outcome: Please refund or extend the credit
Orbitz
-
Hotel Reservation Refund
- Date of Transaction: December 5, 2021 1:24 PM

- The Amount of money paid to the business: $93.00 + $11.63 in Taxes

- What the business committed to provide: Standard Room, 2 Double Beds, Non Smoking at Rosen Inn International, 7600 International Drive, Orlando, FL, 32819 United States of America with Check-in Fri, Jan 7 (time starts at 4 PM) and Check-out, Sat, Jan 8 at 11 AM.

- The reason for this trip / stay was to visit my direct family that lives out of the area from where we reside and celebrate a very special day of life. Once I was informed by my family that I was to visit that they had tested positive for Covid we had to cancel the trip due to health and safety reasons. I called the Hotel, Rosen Inn International ((407) 996-1600) on January 4th to inform them of what had happened and cancel the reservation. They informed me that I had to contact Orbitz customer service due to the reservation being booked through them. I called Orbitz Customer Care ((844) 803-5576) to inform them of what had happened and cancel the reservation. The had no problem canceling the reservation for us but refused to refund a single cent of our money. This is extremely inhumane and wrong of them. We ended the call and canceled the reservation on their website on January 5th, 2022. They were able to then rent out the room again and make double the profit.

- Orbitz Itinerary number: 72209454307486.
Orbitz
-
CREDITS from Pandemic
Orbitz has given us the run around for a year regarding refunds for unused credits….. bouncing us back and forth between American Airlines. 3 hour phone waits, discrepancy in what various agents advise, and basically VERY POOR CUSTOMER SERVICE.

In essence, we have lost hubdreds of dollars being caught bt Orbitz and AA for tickets they say must be used by 3/30/22.

Just emerging from pandemic and forcing us to use immediately or forfeit! Ridiculous! Fraudulent !

WILL NEVER BOOK THRU ORBITZ AGAIN !
Desired outcome: Refund !
Orbitz
-
canceled trip last year
To whom it may concern, I am very disappointed in the service that I've received from you and your so-called customer service reps. I booked a trip for 6/5/21. With Orbitz on American Airlines. Due to covid restrictions I was turned away at the gate and unable to enjoy my trip. The trip was non-refundable, but I thought the airlines were helping people during this time. I reached out to both Orbitz and American back on the day that I was allowed to board the flight, asked to be rebooked or refund, nothing. I asked Orbitz the same thing, nothing. I received an email from Orbitz saying that I had a credit to use regarding itinerary # 72083737054490. When I called to verify this information, the only had half the trip in their computers (even though I booked a whole vacation with them). I've been asking for a refund on the hotel but have yet to do hear anything regarding this refund. American was no help to me, telling me that since I had non-refundable tickets, I wasn't entitled to a credit (what!) way to keep customers American! I know you just want to keep the money, but COVID has made this situation the way it became, you both should have taken that into account to help me. Let's just say that since this has happened, I haven't used Orbitz (at one point you were my go to site) nor American (telling me there's nothing you can do is the most patronizing thing you can tell a customer). The ticket #'s are 0017601047914 and 915 if you care to even look into this. my email address is [email protected]
Desired outcome: give me a refund or a credit
Orbitz
-
Hotel booked 72245167887678
The hotel booked for Feb 18-20 in Phoenix was not as the room was identified in Orbitz photos. The room was disgusting. I immediately contacted Orbitz to get a refund. The gentleman I spoke with stated he was starting the process and had to contact the hotel. This was all on Feb 18, 2022. Now, today, Feb 22 I am contacting again to see what the status of my refund is and I am told it is non-refundable. This is insane. I have photos of the room. I will be contacting the Phoenix Health Department. I want my money back. I have been a loyal customer of Orbitz for years. The walls were dirty, floors dirty, bed coverings filthy, bathroom filthy. Bed bugs on mattresses. People on drugs everywhere.
Desired outcome: Refund my money!!!
We are here to help
16 years' experience in successful complaint resolution
Each complaint is handled individually by highly qualified experts
Honest and unbiased reviews
Last but not least, all our services are absolutely free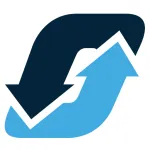 Orbitz contacts