Opodo
-
refund
I booked several flights through Opodo to Australia via Dubai - Sydney -Melbourne - Singapore - Heathrow

Our flight to Dubai on 14/03/2020 went ahead even the Covid pandemic was starting to emerge and then on to Sydney 18/03/2020. We were supposed to travel around Australia visiting friends in Melbourne and Cairns. We had to book somewhere to isolate as we could not stay with our friends in Sydney and Melbourne then Australia went into total lock down so we spend the rest of our time with our friends in Melbourne once we had done our isolation. We then found out that our flights to Singapore and was cancelled so had to try and rebook flight home and found flights with Check My fares direct to London Heathrow with Air Sri Lanka - these were also cancelled without any notification form anyone. We eventually found flights with Air Qatar via India which cost us twice as much as our previous booking. We are still chasing Opodo. We did receive a refund but were not told what for - money just went into our credit card and i have tried to contact Air Emirates which flight this was for but without any success, I phone Opodo several times a month and have to force information (which is very little and changes each time I speak to someone) trying to find out who I am waiting to refund us, for which flights I have been refunded and why this refund is for only one flight. i am also chasing check My Fares via email but just get a stock reply saying my refund is being processed and they are awaiting the flight money from Sri Lankan Air. This is costing me now end of worry and time and have had to borrow money from my family members to cover the expenses I have accrued because our flights were not cancelled prior to travelling as we would not have gone during this time if they had. I need all information about how much I will be refunded and for what to pass on to my holiday insurers before I can be reimbursed for the money we had to pay out due to this total fiasco. I realise that the pandemic has caused unprecedented chaos to the air industry but I think over tow years to cort out refunds is more than enough time and I am beyond frustrated and angry at this lack of customer care and service
Desired outcome: I would like some kind of compensation for my time, telephone costs and effort in chasing Opodo and Check My Fares for their total lack of communication and effort in organising any kind of settlement from the airlines
Opodo
-
Refund
I cancelled my booking (flight) and I got a message from opodo that they already refunded my money and it says I need to wait for 3 to 7 days to goes to my bank account but its nearly 2 months now that I still haven't received the money and they keep on telling me to wait. I keep calling their customer service but they telling me to wait

My booking ref is 8944262657
Desired outcome: To get my money back
Opodo
-
Charges to my visa account
Last year you charged my visa account for annual membership. I wan not aware that this was going to happen. I tried to get a refund but you would not allow this.

Therefore I paid a annual membership when no one was flying.

I cancelled my membership at this time as was not happy with your service.

I was assured that the membership was cancelled and that I would not receive any more charges as the account was now close.

I have had no further notification from your company regarding changes or anything else. ;

This morning my visa account has a pending charge on it from your company for further members.

I cancelled this membership last year.

Please refund this charge to my visa account as I want nothing to do with your inadequate company and service.

Thank you

Julie Maher

[email protected]
Desired outcome: refund charges that should not have occurred as cancelled account last year
Opodo
-
Flights booked but not received booking ref 5050877629
Booking reference 5050877629 D Canavan

We booked 2 seats return flights from Perth, WA to Glasgow back in 2020.

Opodo cancelled the flights and despite trying repeatedly we did not receive the required refund and were maneuvered into accepting a voucher for flights to the £1319.78 paid.

We also bought an insurance policy to cover cancellation risk. This was from Opodo also, however as they refused to honor that policy I have asked them for a refund of the £62.34 premium. They have blankly refused.
Desired outcome: As stated. We require a full refund of the monies paid: £1319.78 plus £62.34 = £1382.12
This review was chosen algorithmically as the most valued customer feedback.
To whom it may concern, BOOKING REFERENCE : 9098515254 Our outward flight with Ryan air - booked through yourselves was not an issue for checking in online, however our return flight from Alilcante to Leeds Bradford was nothing short of stressful. Having received an email from Ryan air regarding our return flight we were advised that we would need to...
Read full review
Opodo
-
Refund
I have had a long on going issue with my nephew not being able to fly from london gatwick to dubai on the 30th april 2022 and then again on 1st may 2022 when i paid extra money for him to fly the next day,

Emirates Airline have requested that you refund me- the internal booking system has a comment from emirates on the booking form. The guy at emirates is called Pretesh and i spoke to Apoorv at Opodo who said he would process my refund. Since the 1st of may, i have contacted Opodo directly, e mailed them and was told i would hear back from a senior within 72hours.

I havent heard back from anyone and i am so appauled. I have 3 kids and spent my money on this ticket and really need my refund.

reference GJ2SFW. Booking made by Sabeena Shah.

Ayaan Mahmood did not get to fly out on both days (30th april and 1st may)

Contact

[email protected]

+971 503167134
Opodo
-
opodo prime already emailed
Dear Opodo, I recently travelled Ireland, and having set up Prime membership I found that it has more expedient to log on personally to the carrier to check in for the outbound flight. In order to give my Prime membership the benefit of the doubt, I let it run for the check-in for the return trip. Again, I had to check in with the carrier directly.

I also found cheaper car insurance personally.

I'm not at all convinced about the benefits of Prime membership and see that you have charged me £59.99 already.

While many may have benefitted from membership, I have not.

I would be grateful if you could cancel and refund the fee.

Thank you for your service in the meantime and I do not rule out a return to Opodo prime in the future.

Thank you for your service.

Ronald Barron
Desired outcome: Refund money for prime membership
This review was chosen algorithmically as the most valued customer feedback.
I have tried to sort out our difficulties with Opodo but cannot.We live in Cyprus and have been booking flights to Bristol on 11th June and back from Scotland on 26th June. Our grandchildrens' homes are near Bristol and near Glasgow. When trying to book a flight from Bristol to Glasgow on 18th June we used Opodo. I received an email on 9th May from Opodo...
Read full review
This review was chosen algorithmically as the most valued customer feedback.
Dear Sir/Madam, Reference Numbers: 9231807431 (Opodo) and K3FHGZM (Easyjet). With reference to the above booking details, I would like to draw your attention to the experience I had on my trip from London (Gatwick) to Belfast (City Airport), scheduled for the 6th of May, 2022 at 6:35am. I booked this trip but never got a confirmation email neither did I...
Read full review
Opodo
-
Refund booking reference: 4954327095
OPODO Booking reference: 4954327095

23/1/2020: We booked and paid through Opodo a ticket to Mexico with Aeromexico (£3184,02)

15/07/2020: Opodo writes an email saying that Flight is cancelled

Since then I've been calling Opodo on regular basis (in more than 20 occasions) and they are not progressing the refund

I have received conflicting information constantly.

For more detail see attachment
Desired outcome: Refund of full paid fees plus 20% compensation for delay in paying me back
Opodo
-
Time it is taking for a refund , after cancelling my flight.
Flight booking ref: 8259625883. I cancelled my PRIME booking for this trip to Bangkok ,for myself and a friend in FEB.2022. I have been waiting for a refund for ages now ; so we can use monies paid, to book a replacement holiday this year. I am very disapointed with no response to my requests. Please can you inform me of any movement of refund. Thank you, David Martin.

My E-MAIL ; [email protected]
Desired outcome: Refund forthcoming ASAP.
This review was chosen algorithmically as the most valued customer feedback.
My name is Edward Preyzner, and I am a 75 year old English pensioner. Last year I flew with a reputable company called KLM Airlines from Sofia, Bulgaria to Entebbe, Uganda, arriving, as my visa shows on 11.03.2021. As it transpired, I had some business to attend to at the Bulgarian Embassy in Pretoria. South Africa, and so I had the extreme misfortune of...
Read full review
Opodo
-
Refund of cancelled flights
We purchased two tickets to Australia for December 2021 from London UK, the airline Lufthansa cancelled these tickets due to Australia not allowing tourists in! I have patiently waited the 6 months that are in the terms and conditions for refunds although this is a long time I was patient due to the pressures of the pandemic! However I am no longer feeling patient it has been 7 months now and still no sign of this refund, I have called only to be fobbed off! I've now had enough I want my money back please Opodo!
Opodo
-
No invoice
I have asked for an invoices, but no response from Opodo. We are firm and i need invoices for accounting ! Please solve this problem!

Opodo booking reference: 8657492359

and

Opodo booking reference: 8644785467

Thank you.

Jan Mutnansky ([email protected]
Opodo
-
Car hire refund/customer service
I have being waiting for the said 18 days for my refund but haven't got it. I have also tried to speak to someone via the chat option on the website and can't see any sent or received messages in the chat box. I cannot get through to anybody on the phone because my car hire reference number isn't accepted! Absolute joke. Pathetic customer service. 26/04/22
Desired outcome: Speak to someone!
This review was chosen algorithmically as the most valued customer feedback.
Dear sir/madam, OPODO REFERENCE 7072274819 Jordanian Airline Reference 4QV 6H9 In my 2021, I booked a flight from Jeddah to Baghdad on your website on Jordanian Airlines leaving on the 13th Nov. 2021. In July 2021, the airline changed the flight times resulting in a seven hour weight in Amman and I therefore declined to accept the changes. I was told...
Read full review
Opodo
-
NO REFUNDS even after flights cancelled due to Covid
My spouse and I booked flights from Toronto to Alicante via London and return flights Alicante to Toronto

Air Lines involved Air Transat, Ryan Air and Air Portugal. Travel June 2020 .

Since the Air Lines cancelled the flights , we immediately asked Opodo to refund the fares. That was done in Feb or Mar 2020..

Total paid was GBP 1195.99

To date we have not received a single penny. Through my OPODO App, I see that the airlines have approved my refunds. This was more than six months ago.

Cannot even contact a human there to talk to.
Desired outcome: Need a full refund. ASAP
This review was chosen algorithmically as the most valued customer feedback.
1) When we had a first positive PCR test we contacted Opodo to ask for advice and cancel/ change the ticket. My husband and I spoke to them first on March 17th 2022 and later on the same day I contacted them. We were both told different booking fees and that would be a cancellation fee. We had purchased Covid cancellation insurance through the portal and...
Read full review
Opodo
-
flights booked
On the 28/02/22 i booked two flights ref 8877045939, price paid £235.67 out bound 27/05/22 in bound 30/05/22. On the 04/03/22 Charged at extra cost of £218.00 we changed these flights to out bound 03/06/22 in bound 06/06/22, We have had no notification.Total cost £453.67 why has it cost this amount?

Today I called approximately 11.30 am. A woman named Ravina form India was answering the call. After an hour of conversation she said she will asked one of her superior to sent us the updated schedule of our flight that we asked to change on the 4th of March 2022 but until now we still have not received any email of confirmation from Opodo yet. we would like our money back in full.ASAP
Desired outcome: Money back in full.ASAP
Am I getting the refund from the 27.05.2022 flight? London to Madrid and 30-05-2022 Madrid to London or do i have to contact the On wards man & BA.
This review was chosen algorithmically as the most valued customer feedback.
I booked rent a car on 30/11/2021 from opodo website booking was confirm but supplier(thrifty) not provide the car because not provided proper reference number to supplier. after call to customer care I requested to refund full amount. Below mail sending for your reference opodo Dear Rakesh RAMACHANDRAN, Thank you for choosing Opodo for your car rental...
Read full review
We are here to help
16 years' experience in successful complaint resolution
Each complaint is handled individually by highly qualified experts
Honest and unbiased reviews
Last but not least, all our services are absolutely free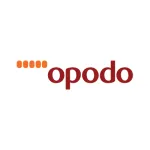 Opodo contacts
Opodo representative

Opodo