Omaha Steaks complaints
42
The complaint has been investigated and resolved to the customer's satisfaction.
Omaha Steaks has left an official reply on this complaint.
Omaha Steaks
-
They where out of stock
I want to say that this company is not professional, customer service are rude, they over ride you when you are trying to speak. I was promised an order and paid and extra 20 on top of delivery and was informed a day before that they where out of stock! Which let me clarify when I spoke to the supervisor he was the rudest person and said o well sorry!
Resolved
The complaint has been investigated and resolved to the customer's satisfaction.
The complaint has been investigated and resolved to the customer's satisfaction.
Omaha Steaks has left an official reply on this complaint.
This review was chosen algorithmically as the most valued customer feedback.
I received a gift from my parents early several days ago. I was speaking with my parents and the subject came up of the gift they sent. At first I did not want to hurt their feelings telling them I was not happy with the quality of your meat, in particular the burgers. These patties are the worst Ive ever had. Im a retired firefighter/paramedic of 34 year...
Read full review of Omaha Steaks
This review was chosen algorithmically as the most valued customer feedback.
On Tuesday, December 3rd, I noticed that Monday offers for orders were being extended. If I ordered that day I would receive Free Shipping, $10.00 off orders over $59.00 and also a $30.00 reward card for each address. Order Number: R7697635PSQH 4 Shipments Customer ID: ONL-[protected] Just around 7:00 last night (12/3) I received a note saying that there wa...
Read full review of Omaha Steaks
This review was chosen algorithmically as the most valued customer feedback.
I am researching something besides Omaha Steaks. I have been calling three times now to the customer service for customer service. I spoke with a supervisor her name is Turquoise and she has to be the rudest person I've ever talked to. After ten years of total loyalty I am bailing out. Waiting a week for service is not my cup of tea. Perhaps Warren Buffett's confidence in Omaha Steaks is misplaced.
Read full review of Omaha Steaks
This review was chosen algorithmically as the most valued customer feedback.
The MEAT was very defrosted and maybe spoiled the order was missing almost 250$ worth of meet and they had mixed up some meats so I called omaha steak to tell them that my Order was missing items and they mixed up some wrong meats I also explained that the meet was very defrosted The custmer service representative I spoke his name (Rehent )he asked me if...
Read full review of Omaha Steaks
Omaha Steaks
-
I am furious
after a decade of ordering food i was told a 10.99 fee could not be waived for an order to arrive at a disabled persons home at 19 dec.
i was ready to pay for a huge order as i do each year.
being military this made no sense to me.
i cancelled my other 5 orders and will NEVER use this company again.
spoke to two supervisors who were useless.
u have lost my long term business
this is ridiculous
Omaha Steaks
-
service
Ordered product for "Fathers Day Special" It was shipped to the wrong town. When I discovered it I contacted them and they said they would fix it. But contacted me later asking if I could do it instead. It took three times with UPS to get it corrected and the product was ruined when it got there. Not fit for dog food my mom said. I tried to work this out with their customer service but never got the same person twice and an email saying the person who was going to resolve this was out and every week it is a different story. They do not get back to you worse than sorry customer service. Very dishonest company. BUYER BEWARE!
Omaha Steaks
-
Ordering
Pleased order for my boss (brand new employee) for the holidays. Ordered on Dec 16th and order to be delivered by 12/21/16. Worst tracking (lack of) capabilities I have ever seen!

On 12/22/16, speaking to my boss and asked did you get a package? No, pleasantries and said he would text me when he recieved it. Prompts me to call on the order. Speak with a woman who says she doesn't know what happened to the orde (I kid you not) and says she would send a note of excuse to my boss if I would like. What? No, just deliver the product.

Call the next day to gain an update. I speak with a Supv Dan, who guarantees me delivery by Christmas ( well with not other options as it is 2 days before Christmas).

Several calls generated by myself never them, still we are waiting for a call back from their dealer.

Now January 9, 19 days post proposed delivery date. I email asking again where is the order. They email me telling me that they have go ahead and cancelled the order! What?!

Do Not Ever Buy From This Organization of Misfits!
This review was chosen algorithmically as the most valued customer feedback.
In november 2016; my husband & I called to place (Our first time ever) order. We were pressured into the upgrade for free shipping. What we received appalled us. Garbage! Absolute garbage. The filet mignon that is pictured in their ads (Mailers and tv) is nothing... I repeat... Nothing like what we received. The 'filet mignon' (If that what it was) was thin...
Read full review of Omaha Steaks
This review was chosen algorithmically as the most valued customer feedback.
They bombard you with emails and mail showing major discounts. Then when you order they will tell you it does not qualify for many products. So to me it is an attack on consumers with Bait and Switch tactics. I would only recommend to everyone who reads this to never buy anything from Omaha Steaks and use your local grocery store where you can talk to a...
Read full review of Omaha Steaks
The complaint has been investigated and resolved to the customer's satisfaction.
This review was chosen algorithmically as the most valued customer feedback.
Horrible Customer service!! They say they will guarantee their products 100% but what they don't tell you is that if you decide you don't like something and ask for a refund they NEVER guarantee another order. I placed a large over few months ago and did not like some of the products. refund was given. Tried to reorder the products i did like and some new...
Read full review of Omaha Steaks
Omaha Steaks
-
Senior Representative &chef& Karl Marsh disgraced me
Omaha Steaks Complaint. The following took place on Wednesday, May 8, 2013 at approximately 3:30 pm in the training room at Omaha Steaks, in Omaha, Ne. Among other positions, Omaha Steaks offers a Direct Sales position, selling over the phone to it's existing customers. This particular job description involved calling existing customers and offering them packages.

My name is Doug and I was hired at Omaha Steaks, to start Monday, May 6. The classroom training was to last for a week, after which we would go on the floor to begin to take live calls and this would take three weeks. The entire training (OJT) would be for 4 weeks, which we were to receive a specific hourly wage plus commission and this would change after 12 weeks.

The purpose for this letter is to document for the general public and for any others who need to know this information. The unfortunate event that follows is what happened to me personally. My intention is to share my side, in case others may have been misinformed and made privy to other information. Whether this company, who may be represented by others in ownership or other officer positions behaves in similar fashion, I can't say and therefore can't provide information on. For the individual that I had a personal encounter with, it is to this representative that I specifically direct attention to. The name of the individual need not be revealed, other than to say that they represent the company at the highest level. He will be addressed as "chef".

To me, the responsible of those high level, senior representatives of a company, should possess an even greater skill level with regard to communication abilities, as it relates to their contact with lower level employees, not just with the public. To that end, it is their business ethics and social responsibility to guard the torch that has been entrusted to them. They must demonstrate this ability because of who they represent. Regardless of who they are, in character, personality, etc, makes little difference, as they are always acting on behalf of the company they are employed with at that time.

My experience began with the individual coming to our class at the hour before our shift was over. The event was for both taste testing and educational purposes. The class was ask to come up to a table where the samples were and get a sample and return to their table. My table was first. I sat up and made my way to the sampling table, but stopped short, to allow my lady friend who was at our table to go first saying, "ladies first". At this, I noticed that the "chef" immediately demonstrated irritation. My lady friend took her sample, getting an extra one for our other friend at our table and I followed. We both returned to our table. I had already began eating the sample before I arrived at our table. I immediately noticed something about the meat, which was a sample of "filet Mignon". I had grown up on meat (steak) in the south and noticed good meat when I tasted it. When I took my sit, I looked at my friend to my right and asked her if she noticed anything about it, specifically the texture, as I was very surprised. My query took less than 15 seconds. She did not respond and I asked again, noticing that she was not looking at me when I was addressing her. She was looking to the front of the class. When I turned to look to the front, I had to take a double take to notice the "chef" was addressing me and had an expression of anger on his face, as well as an offended bodily appearance, i.e. body gestures and facial expressions. Because of the loudness of the other class members, I could barely make out what he was saying, not to mentioned that maybe because I was coming down with a cold and the pressure in my head may have had something to do with my hearing. (This, my instructor knew about, as before class started that day, I informed him that I didn't know if I could make it through the day). When others realized this noticeable change in pace, they seemed to quiet down, at which time I could hear him. Because of my shear surprise of what was taking place, I could scarcely believe what happened all together that day, as I am still in shock. But, essentially, he was telling me to leave the classroom. He said that he had already told me twice to be quiet, as I was apparently interrupting him, which I don't see how this could have been the case, as the noise level was such that no one could hear much of anything because of the excitement of the moment, as we were finely sharing in the moment of taking part in experiencing the product which we would be selling. This would be the ultimate "first impression", for me, as I had never had "filet Mignon" before, but was pretty much raised on T-Bone. And to experience the famous "Omaha Steak filet Mignon", I was anxiously awaiting. But this grand finale was to be overshadowed by the horror of what just transpired. I remember gathering my things, fumbling around in humiliation and embarrassment. It felt like an out of body experience, that this was not me, but someone else. Then, like a third grade elementary school child, slowly, with my head held down, I walked in front of the class and out the door. I barley could remember to get my things from my locker, or even remember my locker combination. The feeling leaving the building was one of shame and dishonor, both to my classmates and my instructor, who had to leave early for the day. What had just taken place in that building, one simply can't make up. When I got to my truck, I was still chewing on a mouth full of grizzle, left from the small piece of filet. I remember spiting it out from disgust.

As I analyzed the events of that day, my first thought was of how rude I must have appeared to the "chef" as he was trying to do his job. Putting myself in his position, I would have been angered as well and totally justified in being upset. But, there is always another perspective that must be considered and it is the responsibility of those senior company representatives who should know how and when to conduct themselves with professional mannerism. I never in my craziest of dreams could imagine myself treating a coworker, subordinate, or much less human being in the dehumanizing manner in which I was treated. My respect for both this company (Omaha Steaks) specifically and the culinary industry in general has seriously been placed in a dismal light, as this individual has misrepresented them as well.

Of course, many will say that I am just an angry employee, unhappy with my job, life, etc. This simply is not the case as I had only been working there three days. I had so been looking forward to the future and was even looking to work toward being a trainer eventually, as I was extremely impressed with our trainer for the class. He demonstrated characteristics of what I wanted to exhibit one day, if given the opportunity to hold that high honored position. There was no reason for me to give up and throw away this potential opportunity, being that this job was going to prove too easy for me. I was looking forward to getting on the phone and putting my gifts of persuasion to work to make record sales for Omaha Steaks.

What should be of note is that the first time I had ever seen the "chef" was in a video that I had found online earlier that week. At first, I remember being thoroughly impressed with this gentleman. His lively, outgoing and extremely charismatic personality was contagious. The "chef" has a genuine and appealing smile that extends from ear to ear. I remember feeling good about being apart of the same company that this person spoke on behalf of. Shockingly, the video and the real man could not be further from the truth. Because I was sitting in a unique position in the class, I was the only one who could see the "chef" coming down the hall, even before he entered the class and I remember seeing his expression and being surprised that this could really be the "chef" coming in. It wasn't until later that I realized that the "chef" is only acting the part.

Prior to starting this job, I was working at my own business that I had started in 2010, D. Bennett Services. I started the business for a couple of reasons. First, because of my many years of experience in the construction and remodeling industry, as well as my handyman mindset, I wanted to serve the public in providing an exceptional handyman service at the best pricing rate around, while making my customers so happy, they would continue to call me in the future, which they did and still do. My reviews can be read at www.dbennettservices.com. Second, I wanted to answer to no one, except myself. I am the sole representative of my business and what and how I conduct myself and behave reflects on everything about D. Bennett Services and it's future and there is nothing I would do to jeopardize that reputation. The reason I needed to look elsewhere for other work was because of a bad back, which wasn't always bad, but only when doing extreme physically demanding work. I knew when I started with Omaha Steaks, I would miss my customers and the business, but thought I would give it a try. When I found the job offer with Omaha Steaks, I thought this would be the right company for me to retire with.

In conclusion, though this is a scathing letter, it is not so much about one company that couldn't get it right with one employee, but more so about those high ranking officials who assume too much and take it upon themselves to take unnecessary risk and therefore put those who have placed them in positions of great responsibility and destroy the credibility of a great company. My hope is that Omaha Steaks will learn from this event and make the necessary correction, but I know better and am quite certain that since seniority ranks higher then just a fresh new recruit like myself, not even a slap on the wrist will result. Still, companies need to be aware of those who poorly represent them and the great responsible they have to that company, for any representative has it within their power to literally bring a company to it's knees by their reckless and irresponsible behavior. I will return to my handyman business and take what I have learned to the next level and apply myself to being even better at representing my business and industry. No employee of any company should have to endure what happened to me. Maybe, I am just too old (52) and have been away from the employer employee relationship for too long. One thing is for sure, I have not just lost the taste, but the desire to work for anyone ever again, unless someone can prove me wrong.

*As a result of this experience, I have founded NAAMCR, "National Awareness for the Abuse and Mistreatment by Company Representatives". A cause to bring awareness of the abuse and mistreatment by company representatives, making them accountable for any and all actions of abuse and mistreatment to the employees of the company to whom they are employed. www.NAAMCR.com
Omaha Steaks
-
shipping charge
Omaha Steaks ad says free shipping if order is $59.99 or more but when you have an order for $59.99 they give you and instant discount to bring it below $59.99 then charge you $17.99 in shipping.
Omaha Steaks
-
Incessant calls
I have placed exactly one order with this company and have received incessant phone calls at all hours of the day, from early morning to as late as 9 pm. I am on the Do Not Call list, but, yes, I placed one order, so I guess I'm fair game. Their products are mediocre and phenomenally overpriced, but their marketing practices are nothing short of harassment. I will never order anything else.
Omaha Steaks
-
Very expensive and Very Small Steaks
The first time I every tried Omaha Steaks (4 years ago), it was a gift sent to me. The fillet mignon was tender and easy to cook, and the taste was good. However, since then something has happened to the quality of the meat, and size of the steaks are smaller. My recent order I found the sirloins to be tiny...like 3 oz each! The hamburger patties were very greasy and smelled bad when cooking. The bacon wrapped fillets are around 4 oz, which is very small. You need two or three of them just to equal a decent size steak. I figured out the price per pound with shipping for their steaks comes to something like $30 per pound! Also, they hound me to death with calls to my home at least once per week, sometimes more. and they send mailings to me constantly...even though I told them to stop! It's very annoying to be bothered constantly by this company. I won't be ordering from them again. I can find really good steaks locally for around $10-$12 per pound and not have to deal with being harassed by the butcher when I'm at home!
Learn to spell correctly if you're going to reply to posts with your snotty remarks. It's spelled DOLLAR, not DOLLAH. And, yes $3 or $4 a pound for hamburger doesn't have anything to do with $30 a pound for tiny steaks. Get with the program. And, what are these excuses about "solar storms" or whatever? Are you for real? Just like gasoline prices are the reason food keeps going up. But, even when gas prices go down, the food prices still go up. There's always an excuse for any company to raise prices it seems. Just keep jacking up the prices and give the consumer less product and worse quality, and maybe you'll end up going out of business soon. I'll post the truth about any company who's ripping people off, so you "get over it" and "get with it". This is what this site is designed for. Also, I won't be expecting my next shipment to be steaks the size of silver DOLLARS, because I wont be ordering them again! Are you not getting it? If I want $30 a pound steaks, I'll go to a local store for half the price, hand pick them and not have to pay shipping and wait a week for some small, frozen steaks to arrive...and I also won't have my butcher calling me every week at my house and sending me mailings twice a week, trying to sell me more steaks! PS - I don't need a second or third job to buy steaks either. I have sufficient funds to buy any steak I choose. I choose NOT to buy Omaha Steaks because they are small and over priced...but I guess it's all because of solar storms right?
Omaha Steaks
-
Poor value
My wife ordered me a package of various steaks for my birthday. On arrival I inspected the meat and to my surprise the steaks were no more than 1/2 inch thick and the price per LBS was $20.00. I was very dissatisfied with the cut of meats. For half the price I could have went to Sam's or Costco and got twice the quantity and at least the same quality of meat. Buyers beware especially in this economy.
Omaha Steaks
-
Bad Company
On December 7, 2010 I saw a christmas gift assortment from Omaha Steaks advertised on a popular morning show for a fraction of the retail cost which included a $20.00 e-Reward certificate with each purchase. I purchased a gift assortment for myself and later purchased one for my mom. The e Reward code for my mom's purchase was sent however I did not receive the code for my purchase of several hundred dollars. I called customer service and was told that it take 48 hrs after the order ships to receive the $20.00 Reward. It seemed a bit odd considering I had received the code for my mom's purchase but i waited the 2 days which turned into a week. I emailed regarding the issue and was given several conflicting responses from Omaha Steaks Customer Care reps: A Jones and J Davis. I was told the eReward code had been sent already to my email, I said I have no record of receiving my email please resend the original communication. I then received the response that, we sent it to a different email address, which was connected to my mom's order. I explained it was my mom's order however it didn't matter because now it was one eReward per household. This was two completely separate orders, households, emails, shipping addresses etc. The common factor for each order was I paid for them, my mom does use a computer so of course I made both purchases. Omaha Steaks apparently cross referenced my name/info for some unknown reason, possibly to defraud customers of advertised offers. The orders were placed primarily due to the offer including the $20.00 e-Reward code. The meat was not exactly the quality I was expecting considering the price of their products. BUYER BEWARE! PURCHASE FROM OMAHA STEAKS AT YOUR OWN RISK!
Omaha Steaks
-
Take my advice, just get your meat from the local butcher
Ordered one time then asked to have all emails and snail mail stopped. Told that will take up to 90 days to stop the snail mail, and in the meantime, I receive 1 to 2 mailings per week which I throw away. You know that the 90 day time period is totally wasteful. Why send ads to people who have said that they don't want it, and simply throw it away.

Take my advice, just get your meat from the local butcher. It's fresher, cheaper, and they don't bombard you with wasteful advertising. By the way, when I called back to plead with them to stop sending the mailings, I was told that there was nothing that they could do to stop it until the 90 day period was up. I told them I would be sure to post my views of their advertising policies as a warning to others. I got another mailing today, ripped it up without opening it, sat down and wrote this warning to other potential victims of their snail mail blitz techniques. DON'T ORDER FROM THEM!
Omaha Steaks
-
Take a close look at the prices before you buy
I received an email and snail mail, both within a couple of days of each other. The email gave 15% off any purchase including SALE Prices. The paper I recived advertised a package for $49.99. When I tried to use the coupon code, they said it was not applicable because it was an OFFER, not a SALE. The same package of the internet was considerably more expensive. As a result, they give you 15% off, but it is 15% off a much higher price. Take a close look at the prices before you buy! Bad business!
The complaint has been investigated and resolved to the customer's satisfaction.
Omaha Steaks
-
Lousy service
Ordered from omahasteaks.com wasn't pleased with the product(s) and when i called customer service, they got huffy. i asked for a supervisor and she was being huffy too.

even though they sent a $10 gift card they acted as if they were doing me the favor. don't do me a favor w/ a piss poor attitude and expect me to continue to buy your product (gift card or not)?

i wrote the president of the company and when jerry called in response to my letter, it was jessica who took the call. she was curt and told me you've already been helped w/ your issues. then why call me with more lousy service and waste my time? is this what writing the president of the company gets you - lousy customer service? won't ever be buying from omaha steaks ever again.
Resolved
The complaint has been investigated and resolved to the customer's satisfaction.
We are here to help
16 years' experience in successful complaint resolution
Each complaint is handled individually by highly qualified experts
Honest and unbiased reviews
Last but not least, all our services are absolutely free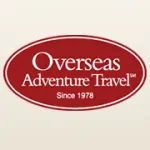 Omaha Steaks contacts
Omaha Steaks representative
Omaha Steaks