NordicTrack complaints
131
NordicTrack
-
NordicTrack C970 PRO
On April 15, 2018, I bought a Nordic Track C970 PRO including a five-year extended warranty from Sears. Each year I had it serviced under the annual contract. This year the service was refused. According to Linda Anderson and Alison Kincaid, service was refused "due to being over standard cost to continue the service." Also the service done to date "was due to usage of the machine." I am a woman in my 70s with two bad knees. I am also the only user of the machine. It would be impossible for me to overuse the machine.

The options they gave me were not adequate and did not fulfill the five-year warranty. Option 1: They offered me the option of applying the original purchase price to a new machine. However, I would need to have someone move it into the house, set it up, and remove the old one. Option 2: They would send me new parts needed but no one to install them. In Option 2, I don't know what parts would be needed, and I am completely incapable of installing them.

I want parts and labor provided until the end of the five-year warranty.
Desired outcome: I want the usual annual service and any parts replaced with the labor included under my contract 70226124.
NordicTrack
-
Nordic Track S22i Bike
I ordered my bike on 4/9/22 and received it on 5/9/22. Nordic Track sent an email stating I would be receiving the bike with the white glove assembly I paid $199.99 for between 1:30-4:30pm. I receive a text at 9:27am that day saying they will be there in 20min. When they arrive they simply drop it off! I then call Nordic Track upset and they give me the WRONG number to call for this issue! So I call them again and ask them what is going on and get a new number. When I call the new number it says it's delivered but that is it. I leave a message and they call back. It turns out dispatch gave the company the wrong information and told them to deliver only so they had to come back! I'm so upset because Nordic Track won't even accept that they are wrong and didn't even have the correct information and they lied! I will NEVER buy anything from them again and if I have any issues with this bike I will be refunding it!
Desired outcome: A discount for lying to me after I paid over $2,000 dollars for this bike!
This review was chosen algorithmically as the most valued customer feedback.
January 17th I ordered the recumbent bike. I finally received a bike April 8th and paid extra for the white glove for them to set it up. After they set it up I saw that it was the wrong bike. I received the S22i. I called Norditrack to advised them of this. They tried to make me an offer to keep the bike but I did not want that bike I ordered the Commercial...
Read full review
NordicTrack
-
Treadmill
I purchased a treadmill on 4/2/22 and still have not received it. I called today 4/25/22 and your representative Gabby was very rude and obnoxious. She told me that that she couldn't cancel the order because it had been assigned to a warehouse and I would be responsible for $200 fee. I told her I didn't want the product because I purchased another from somewhere else. She told me to cancel my other order. I think this type of behavior should not be tolerated. It's bad for business and it's not the only place to get a Norditrack. I'm spending over a thousand dollars I figured you're service would be a little better. I'm the customer that was not satisfied and she did nothing to help keep my business. I know one customer doesn't matter to your company but my money is being spent that I worked hard for. She should be fired.
Desired outcome: She told me I will hear them in 24hrs depending on if the warehouse responds
NordicTrack
-
Nordic Track Free Stride Trainer FS10i
Purchased this product 1/29/22 Purchased the extended warranty and the 4 year premium maintenance plan. All of these are a joke from start to finish, also paid 299.00 extra for the machine to be put together in my home. Product came on Feb 11, put together pretty fast and after explaining a very few comments about the machine the assembly people hightailed it out of here. The first problem I had was with the ifit board etc, could not get it work, then one it did dont know why I was not doing anything different to make it work.

The next problem we noticed was the resistance was hard had been hard all the time since we got it, reported it to the nordic track service people who told me it was the resistance motor she ordered us a new one and said she set up an appt with the specialists to come out and fix it. After many calls to the service dept number I was given to call they gave me the number for the person supposedly in my area. I called it several times as well it went to voice mail everytime, I called service dept back and then it was ascertained there was no one in our area to fix this. The rep got approval for me to send it back she informed me of this and told me I could get someone myself and they would refund me up to 250.00 to get it repaired myself. What happened to my maintenance plan I should not have to pay anything? Anyway so I googled as the rep suggested to find someone to repair this, thats where i am today waiting all day for this company to show up again, they were here last night working on my machine from 5:30 to 8:30 could not finish left and said they would be back this am. Sent me another message that they were on their way that was at 12:24 its now 2:36. Have not even gotten to use this machine since we bought it except to try it out and realize something is wrong with this thing. Had I only looked at the reviews before I bought I would not be in this position.
Desired outcome: I would like this machine picked up and my money back and not to have any further contact with NordicTrack, it is not the same company it was 25 years ago. We will not buy from them again.
NordicTrack
-
Nordic Track Customer Service
I ordered a treadmill directly through Nordic Track. It has been nothing but horrible customer service since. Order was placed 3/11/22, was not shipped out until 3/21/22. It is now 4/4/22 and still not tracking number and actually is not shipped yet. I have contacted so many different agents and they have zero answers for me. I even had an agent lie and give me a false tracking number and said it would be here on 4/4/22, a different agent confirmed that tracking number is not valid. I have asked for a refund and they argued about making me pay for shipping and set up even though I do not have the treadmill. I will NEVER order through them again.
Desired outcome: a Treadmill
NordicTrack
-
NordicTrack Bike S22i
Started to use bike in Aug.'21.. began having issues, black screen, data stopping and starting, frozen video, etc. with program and in Nov.21 filed a report. Since Nov.I have had 7 attempts to fix it from resets, updates, wifi redos, new console with no luck. I have spent about 7 hours on the phone, paid to have my wifi altered and today march 16, 2022 I was informed it is a software problem that ifit is aware of and their developer is working on it. With no fix date on the horizon. I would question ifit's motivation to get the developer to correct this given that this is going on for a long time.

Customer service made me go thru each elimination step one at a time for 6 months instead of checking them all and telling me.

There is something wrong that these problems have been around and still remain unfixed.
Desired outcome: I would like a replacement that worked or an immediate fix by the developer.
NordicTrack
-
$39 ifit rip off by nordic track
I bought $2000+ stationary bike where nordic track forces you to sign some consent to use ifit free for a month and obviously once you go over few days, they automatically charge your card for $39 and when you call customer service, they do not want to refund it even if when i did not use it for single time after first 30 days of trial. Such a rip off by nordic track and I would advise that you don't buy this any nordic track product (@NordicTrack) and i am planning to return stationary bike machine based on bad customer service where nobody wants to listen to me.
Desired outcome: refund of $39 ifit
NordicTrack
-
Product & Service
I just acquired a brand new model 2022 EXP14i and the "white glove" service detected that a part was missing hence the equipment was not able to assemble.

for 3 weeks I am waiting for the part, the service department is not responsive and people just make you call to different numbers and "wash their hands" guiding you to find things on your own.

When I decided to return I was told about a 250 USD fee + 99 USD non refundable fee and I must have the equipment ready for pick up at my front door... that is completely outrageous and NordicTrack seems to claim they are the best fitness equipment providers in 2022. I don't recommend their services.
Desired outcome: delivery the missing piece and assemble the equipment or return with full reimbursement.
NordicTrack
-
Fan malfunction on commercial 14.9
I'm very pleased with the new elliptical (only had it since last month), except for one thing. The fan does not work. After I start sweating in my workout, I press the fan button, use the slider to set intensity, but no air comes out. It simply doesn't work. I filed this same complaint straight from the elliptical support screen a couple of weeks ago (which inlcuded my email and phone number), but have heard nothing back. I registered the product by mailing on the postcard. Can you please help?
Desired outcome: Instructions on fixing fan, or scheduling a repair if need be.
NordicTrack
-
Nordic track1750 treadmill non existent service and warranty
The unit is nice, but the ifit video has buffering issues constantly and the wifi speed is more than enough. Getting service is IMPOSSIBLE, they do not stand behind their warranty or service requests. They don't respond via email and if you call, take a 1/2 day off work, you will sit on hold for long periods, once you get through, get ready to be transferred again as they will tell you that the call should have been routed elsewhere. 3 weeks into trying to get service, no success. The video quality i pacts the workout and desire for use of the equipment. If working properly, its great, but they only answer their phone in the sales department.
Desired outcome: I want a phone call back somI can fix the unit I paid for and use it. They hijack your day/evening with their exorbitant wait times.
This review was chosen algorithmically as the most valued customer feedback.
Complaint: NTEVEL69818*. Your reference no is: UKJ0-63930-12. I refer to an engineer visit on 23.02.2022 in order to fix a NTEVEL69818*, reference no is: UKJ0-63930-12. The engineer replaced the console, the internal resistance motor and checked the bearings and he concluded that the main internal bearings needed replacing which he did not have available...
Read full review
NordicTrack
-
NEW Commercial 1750
Order placed 14JAN22 with an expected delivery of 07FEB22. When the product did not ship on the expected date, I called and inquired. Support personnel explained there was an issue and the new ship date was 18FEB22. 18FEB22 came and went, the product did not ship. I called the following Monday and was told the product would DEFINITELY ship within the next couple of days and to call if it hadn't...called again the following Wednesday and was told there weren't any issues that would prevent shipment and to call Saturday if the product hadn't shipped. Today, I spent over an hour on hold only to be kicked around from department to department ultimately to be told the product was not in stock (which EVERY support person I spoke with previously assured me the product was in stock) and there was no new expected ship date. Canceling my order because no company that has this many problems with shipping and receiving deserves my money or any hard-earned money from a consumer. The lack of awareness is staggering and I fully expect this company to go under within the next decade given the multitude of better options available.
Desired outcome: Better visibility upfront regarding shipping dates. If the product is not in stock make sure the customer is aware. Update expected shipping dates accordingly and in a timely manner.
NordicTrack
-
Phone service lack of
I have called and contacted this lemon of a company for the past 6 months. No one in the software area picks up, only sales picksup after 10 minutes and you get 2 numbers

888-825-2588 or 866-608-1798

Same damn recording, no help. I started calling at 6:30 AM the past two mornings and apparently just like every other time, there is a high call volume.

I have a new cable box and we cannot connect our wifi to the bike with new user name and password.

I want an actual human who is taking my IFIT cash every month to call me.
Desired outcome: A call from a human
NordicTrack
-
iFit Console on my Nordictrack S22i Commercial Studio Cycle
I've been instructed to contact iFit/Nordictrack/UTS Extended Earranty about the Month-Long problems I've had with iFit on my Nordictrack S22i. Despite many Chat Sessions with iFit Support and Dozens of Factory Resets, Power ReStarts, and Updates these problems persist. It takes me 15-30 minutes to start the first Workout on my S22i and then the iFit stops working and it takes another 30-45 minutes to start a second Workout. However, the iFit program has been running Flawlessly and very VERY Fast on my other WiFi Devices and my Amazon Fire TV. My 5Ghz Xfinity Router/WiFi Download Tested Speeds are usually between 105 to 120 Mbps on Fing, Route This Help, and my provider Xfinity which is Fast enough to easily Stream 8K HD Video. My Nordictrack S22i is in the same room with my Router/WiFi and the same Six Feet Away Distance as my other WiFi Devices that are running iFit Flawlessly. I've been told that I can request a Replacement Console with my UTS Extended Warranty# 70450394 as the problem is with the S22i Console and not my Network Router/WiFi Connection or the iFit software. I'm requesting a Replacement Console and I look forward to resuming my iFit Workouts on my Nordictrack S22i after dealing with these Month-Long Console problems. I've requested an Email Confirmation and Shipment Tracking information. Thank you.

Sincerely,

Glynn Behmen

[email protected]
Desired outcome: Obtain Replacement iFit/Nordictrack Console for my S22i Commercial Studio Cycle.
NordicTrack
-
Weight Set
I have had the absolute worst experience with nordictrack. We ordered a weight set. It came without the rack. I had to call and chat with agents several times to get the rack to be shipped to us. It took over a month to receive.

We opened the box with the weights and found that we only had one 45-pound weight. I called customer service and was on hold for over an hour. When I finally got to an agent, I was passed to several departments. I finally got the weight ordered. We received it and it doesn't match our set!

I've called and chatted to try to get the right weight and once again, I'm passed around and no one can help me. No one is effective and I just waste my time trying to find someone that can actually do something.  

I finally spoke to a supervisor and the supervisor assured me that the issue would be correct. As expected with Nordictrack--it was wrong again! Why is this so difficult! NEVER PURCHASE ANYTHING FROM NORDICTRACK--THEIR CUSTOMER SERVICE IS INCOMPETENT AND INEFFECTIVE
NordicTrack
-
NordicTrack Commercial X32i Treadmill
Bought this in November of 2020. January 2022 the fans broke. First, they sent only one fan (there are 2 fans). Service technician said he needed a control board for the fans too. It took 2 weeks for the parts to arrive at my house then it has been another 2 weeks and I can't get a service technician yet! Every time you can, its a 3 hour wait. Every time you request a call back, its a minimum of 3-4 hours before they call. If they accidentally hang up, they don't call back! VERY FRUSTRATING COMPANY!
NordicTrack
-
Nordictrack treadmill damaged before delivered still havent received return 3 months later and making payments
I first purchased the treadmill for a Christmas present on Nov 28th 2021. I ordered it expecting it to take at least a month with shipping etc.. I tracked it and had to continue to call in to NORDICTRACK for the status of when it would be delivered. The courier "texted" my partner to confirm delivery. My partner works night shift and was sleeping when texted. I called the courier the same day to apologize as he was sleeping but could have the treadmill delivered that week. The courier said it was too late and take another 2 weeks for delivery. December 31st comes. The day the treadmill is supposed to be delivered to our home. We get tracking updates the treadmill is on its way to our home by 4:00 I rush home from work, the room is ready, everything is set up. We get a text from the courier that the treadmill was delivered to our home. I called the courier and informed them we are home, and the treadmill was never delivered. They claim the driver said its damaged and will return the product. I call NORDICTRACK to complain that this is unacceptable. I wanted to cancel my order and they stated i would have to pay $400 plus to cancel. I told them that is not fair as the treadmill was never delivered and not our fault why we want to cancel. They assure us they will send a replacement at no charge. I agreed. I give it a few weeks and call after not hearing any updates. Nordic track says the treadmill is on hold as they are out of the 2019 model. I ask them why they are sending a 3-year-old model when there is a new model we paid for out currently. They apologize and say they will send out the newer model. I call once a week for this date to check on the status. The last straw is NORDICTRACK telling me the treadmill is in transit to the courier and should be delivered by the 15th to my home. I call the courier which is SELECT EXPRESS by the way and a representative state they will deliver it to our home in 2 weeks which was 2/11/22. I am very upset over the communication and lack of priority from both services as they damaged the treadmill in the first place. It should have been rushed expressed for their error. The biggest issue i have is i wanted to cancel the order in December and they were going to charge me. As it I damaged the equipment. The courier takes no responsibility for anything, and I continue to make monthly payments on an item never received.
Desired outcome: I would like the treadmill to be expedited with delivery by the 15th as promised and monies loss to be taken off the total bill. I am still paying the financing company for the product.
NordicTrack
-
FS10i Serial #0107609 Model #713201
I purchased a FS10i Elliptical in 2021, received mid April 2021. The equipment worked for a couple months, it made a clicking sound but thought it was just how the machine worked. A few months later in August the clicking got louder and I contracted NordicTrack. They sent parts and a tech out in September, wrong parts. Send new parts, still wrong didn't fix, more parts & more techs. Early December tech told us we needed a replacement and his supervisor would fill out a form for replacement. It is now February 11th (called multiple times in between Dec. & Feb no one would give me any information) and now I am being told they are not replacing and would again have a tech out to fix. I've owned for 10 months and unable to use for 6. Only thing supervisor would tell me is they will evaluate after tech comes out. I was given a defective product however NordicTrack could careless, they could not give me a time frame as how long this could continue, no policy stating how long their products can be unusable before they resolve. Page the supervisor would only say that if these parts do not work (whenever they arrive and however long it takes for a tech to be scheduled) she would look at more options. She said could be ordering more parts or she will fill out a form and request replacement. Funny, the tech's supervisor filled out a form for replacement and NordicTrack decided to order more parts and let us wait even longer.
Desired outcome: I was given a defective product, I would like it replaced or refund. A response or follow up without having to call them for once would be nice.
NordicTrack
-
2950 Treadmill
I spent several thousand dollars on purchasing a Nordic Track 2950 Treadmill.

One of the main reasons I purchased the treadmill is so that I would NOT have to velcro my iPad to the screen, I could just watch Netflix or Amazon right on the treadmill screen. Come to find out Nordic Track is NOT allowing this. Unbelievable. This is 2022, everyone watches movies, documentaries etc. while doing exercise. This is unexcusable. Very upset. Please change so I can view movies etc

This will surely make you loose business!
Desired outcome: Want a responseLet people download Amazon or Netlix
We are here to help
16 years' experience in successful complaint resolution
Each complaint is handled individually by highly qualified experts
Honest and unbiased reviews
Last but not least, all our services are absolutely free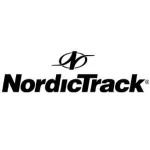 NordicTrack contacts