NordicTrack complaints
139
NordicTrack
-
Customer Service & Proform Design
We have yet to wait less than an hour for any live person. Incredibly frustrating. Their plan to make delivery and communications customer oriented fails not just for the fitness industry, but for any consumer product company. We both work full time, have higher education and thought we were making a sound decision going with Nordic Track. Finding a place to even let other consumers be aware of the poor customer service is hard. They don't want you to know how awful they are!

The design of the Proform is the worst we've tried in all our years. I have a masters in exercise science, and thought this machine is too good to be true. I, unfortunately, was right. This machine gives your feet no solid pattern for your feet to follow. Your body has to create the path your feet will follow, which is a complete mess! I'm sure it will last forever for it seems well built. Just a horrible design! You can't run, you can't hike, you can't even walk consistently, you can't pause to drink water without your feet going all over the place, and you have to hold on to the handles which are placed above your shoulders. No one walks or hikes like that! The arm swing doesn't mock any human repetitive behavior. If you wanted to do throw in a sprint like movement, you can't do that either.

I so badly want this review to come up as a pop up window on the website for anyone considering this company. Even if we liked another product of theirs, their customer service has pushed away from them for good. Huge waste of funds just trying to get it out of our house.
This review was chosen algorithmically as the most valued customer feedback.
I purchased a NordicTrack treadmill and originally unaware that iFit could offer the same, paid a subscription fee of 15 dollars a month so as to avoid Pat paying 180 Dollars. I could not pay the full amount. The machine was fine until I discovered I could do the same with iFit. So took on the ifit subscription and 5hat is when the issues and the...
Read full review of NordicTrack
NordicTrack
-
treadmill. Never worked. Replacement monitor backordered for "We don't know how long"
I received my NordicTrack treadmill on Aug 31, 2020. Paid $200 to assemble and $100 to move up a flight of stairs. Never could get it working. Paid another $200 to have ot disssembled and reassembled. After over 3 hours of phone holds and chats, conclusion: Its the monitor. They said they would send me a new one. They have had so many complaints and product issues that they could not even give me an estimated date for the monitor delivery. The monitors are made in China and they don't know when that part of the supply chain would reopen. They denied me a service tech to help with the expensive diagnostics and reassembly. The warranty continues to run and I was told that when I ever finally get it working, "just call in and give us the amount of downtime you have had so we can change the warranty date". They are not the ones that issue the insurance, so who do I call and how would this be documented?. It is now mid October. No answer on the phones and no emails or responses that would give me any hope that this $22, 000 machine will ever function. They will not come and get it because it is on the second floor. They will not reimburse me for the money I have already spent. This is an overwhelming problem for this company. They need to be held accountable
This review was chosen algorithmically as the most valued customer feedback.
We received our bike on 7/14/20. At first, we could do our workouts but the bike needed to be rebooted a couple times with each workout because the screen would freeze. Within a few weeks on 8/5/20 the bike would not even start a workout. We contacted Nordictrack a few days later and they said a tech would be in contact. They did email us but they were...
Read full review of NordicTrack
This review was chosen algorithmically as the most valued customer feedback.
I paid $350 for an extended warranty and it's been 4 Months and nobody is helping. All I get when I call is it's ordered. No time nobody calling me. Nothing
Read full review of NordicTrack
NordicTrack
-
Nordic track treadmill
Back on June 7, 2020 I sent pictures to ICON Bayon Chhouk (bayon.[protected]@iconfitness.com) regarding my Nordic Track Treadmill. He requested pictures of the board (life time warranty) and they were supposedly processed to a team that would determine reimbursing me for the treadmill or fixing it. I have written a total of 5 emails to check the status and yet to receive a response.
NordicTrack
-
Treadmill
I ordered a treadmill and was told my shipping date would be August 5. That date has come and gone and I have heard nothing from them. I am currently on hold with them and it's been an hour and twenty minutes. I signed on to chat and it tells me they have no operators available, so am I waiting on the phone in vain? I've emailed them and heard nothing. Had I read these reviews prior to my purchase, I probably wouldn't have purchased from NordicTrack. I can't even reach anyone to cancel my order so I can order something from a different company.
NordicTrack
-
S22i bike
This is a brand new bike that has been used only 3 times. Very first time to ride the bike powered off. Now it will not power on. Five weeks out from delivery which took over 3 weeks and cannot get help or reach anyone without being transferred and sitting on hold. Held for over 3 hours earlier today and currently tracking the time at 1 hour 13 minutes. Do not purchase anything from nordictrack!
This review was chosen algorithmically as the most valued customer feedback.
This company has horrid customer service. I purchased an x22i treadmill had it for less than a month and is now inoperable. Company sent my bill to the wrong address and charged me late fees even though it had been sent to the wrong address. I finally got my first bill delivered which now not only has new late fees added even though the bill is not due...
Read full review of NordicTrack
NordicTrack
-
Stationary bike s22i order
I did a lot of research and settled on NordicTrack S22i bike. I orderd direct from NordicTrack on Feb 12 and they listed estimated delivery date of 10-14 days. It's March 2 and they final list a delivery date of March 18 which doesn't work for me. No other dates are availible to schedule delivery so I call and cancel my order since it list 30 day returns all over the website. They want to charge me $450 to cancel my order. It has not even been delivered with no delivery date scheduled. They were unreasonable and horrible to deal with. Do not purchace directly from NordicTrack.
NordicTrack
-
treadmill c90i
Out of the box the Treadmill will not run longer than a few minutes as in 3 minutes!
Had it troubleshooted and cust service determined it was a controller board. Had a new board sent to me. 2-3 weeks later the controller board arrives broken. it was as if a part was placed on the board and glued instead of soldered.
Now Cust Service will not reply to email.
Nordic Trac you suck. I'm looking for a class action to join against Nordic Trac.
NordicTrack
-
Commercial 2950 treadmill
We have owned our commercial 2950 treadmill since 2015. It worked without flaw until 2018. Since 2018 the console lift mechanism has failed 5 times. Thankfully we took out the extended warranty. Each time it has failed the same parts get replaced and then fail within a week later. I wish Nordic Track would get to the root cause and stop replacing the same parts over and over again. When the warranty runs out next year we may as well toss our treadmill in the trash.
NordicTrack
-
treadmill
I ordered a treadmill. It did not fit despite sales rep said it would. I called to return. Customer service was very rude to me. I spoke to supervisor Audrey Bennett and she was rude. I was charged $265 to return the treadmill. I tried to contact the head of customer service Tony Ritchie and received no response. It is disbelieving how horrible their customer service is in this company. No one should buy from them.
NordicTrack
-
nordictrack a.c. t. elliptical part malfunction
Model #831 23896.0
Serial # FF830G02719

Part - Left Crank Bracket (Manufactor Malfuction)
rod sheered off from bracket at snap ring slot, causing a dangerous safty issue during use. This is definitly a part defect and safety issue, this should not be a customer responsibility. Replacement part plus shipping cost $134.19. I have paid for this replacement part, but would like a refund!... Please advise

Steve Kent
Photos attached
NordicTrack
-
no support after the sale
I have owned a 2950 treadmill for 2 years and it is an awesome product. However the customer service after the fact is non existent. Excessive wait time on hold, chat will only take money email does not get returned.

I ordered a 2 year servicing with a 20% discount. They sales person told me the travel changes would be computed at check out. Nope. Weeks went by and I called the service company this had been assigned to. They checked and said the order had been cancelled and OBTW there would be a $200+ travel change. I said forget it and they informed all refunds must be obtained from Nordic Track directly. So here we go again. Sitting on hold, turned away by chat, no replay to email. Againits a great rpoduvct but after the sale service is horrible to non-existent
NordicTrack
-
has not been delivered
purchased Nordic track treadmill in early December with a delivery date of Dec 24 from white glove service from Ryder company. Here is where the trouble started and my main issue is that Nordic Track is impossible to reach. Incredibly poor customer service, in fact, no customer service. Ryder arrived with 2 men and immediately stated they could not move treadmill without 4 men but I had to request authorization. So they come to my house knowing they will not perform the job. After multiple attempts, Ryder gets authorization for 4 men and delivery is now today 1/6/2020. Again 2 men sent . This is now on Ryder but still have never reached a live person from Nordic track in a 2 week attempt. So unacceptable.It is obvious they do not care once you buy product. We also found out Nordic Track considers it delivered once it hits the service provider they have subbed it to, to deliver and set up. They charge you 350 dollars if you are to cancel. This is a disgrace. This is a company that people should be very wary of.
NordicTrack
-
service
i purchased a Nordictrack on 1/1/20. I later decided I wanted to cancel my order. On 1/2/20 I contacted customer service after holding for 25 minutes an Customer service operator answered the phone. I told him I wanted to cancel. After trying to persuade me for 10 minutes he then started to tell me I would have to pay a restock fee. I told him why. I told him I never received a call that i was informed that I would receive on delivery and on credit approval. he said why would someone call you. I said because of my initial conversion they said someone was gonna call. me.
i just think this guy was very pushy and I think this company bullies people into keeping this item even if they dont want it.

I dont want to buy from a company that borderline bullies and that you cant reach on the phone.
NordicTrack
-
no response to offer of extended warranty
I received an offer for an extended warranty on my s22i bike on 11/22 from Cade Watterson, including a discounted iFit offer. That email states:- 'We give our customers 1 year from date of purchase to extend their warranty. You have until Dec 20, 2019 to extend your warranty on your machine. This is your last opportunity to add extended coverage on your machine.'.

I have responded 3 times on 12/7, 12/14 and 12/18 per the instructions in the email without any response:- 'You can simply just reply to this email if you have any questions or if you would like to take advantage of this offer; I can add it to your original order and use the same payment method or I can send you a secure payment link. '

Very frustrating for me as today is 12/20, and very unprofessional from Nordictrack to not even respond.
NordicTrack
-
nordictrack grand tour pro
I bought two of these in Nov 2018. Put one together to see if I liked it. Resistance never worked properly. It is nearly IMPOSSIBLE to get through the phone line to the right person. After months of trying, took off of work early in Oct 2019 to call. Still took trying on 2 days. Finally got someone to order parts and promise to send out tech. Stupidly I made payment in advance for setup of second bike. Nearly 4 weeks later, I have called, chatted and emailed. Still no tech has reached out! What the heck do I do w one broken bike and one that needs to be put together? HELP!
NordicTrack
-
commercial 2450
This company has terrible customer and shipping service.

after waiting 3 weeks for my order, they now claim that their 3rd party shipping company lost item. i now have to wait another 3 business day, if not found They reship and i have to start all over again with the shipping policy.if i don't want to wait ill have to cancel and pay the freight cost plus another 10% cancellation fee...Don't order from them !

3:24:31 PM - Server said : Please wait. An operator will be with you shortly.

3:24:38 PM - Wyatt said : Hello Nelson Moreno. My name is Wyatt how can I help you?

3:24:45 PM - Nelson Moreno said : Order Number: ****** Tracking Number: ******

3:25:07 PM - Nelson Moreno said : last chat the operator didnt respond

3:25:17 PM - Wyatt said : Okay just give me a moment and I will look it over.

3:25:24 PM - Nelson Moreno said : need to know whats the hold up here.

3:25:36 PM - Nelson Moreno said : i ordered this on the 15th

3:27:58 PM - Nelson Moreno said : come on 4 min?

3:28:22 PM - Wyatt said : With this order it arrived to NSD but when the truck arrived, the item was not on the truck. We are doing a dock search with the freight company to locate the item.

3:29:12 PM - Nelson Moreno said : so am i suppose to know what is NSD?

3:29:38 PM - Nelson Moreno said : and this is exactly what i told the operator last week ould happen

3:30:30 PM - Wyatt said : NSD is the delivery company that has been assigned to delivery your item. With the dock search it takes at least 72 hours for the freight company to complete.

3:30:31 PM - Nelson Moreno said : so i should of bought this from the store to aviod this hassle?

3:31:25 PM - Nelson Moreno said : can i cancel the order and get all my money back?

3:31:48 PM - Wyatt said : If you would like to cancel your order you would need talk to our Billing and Returns Department. Phone number is [protected]

3:32:09 PM - Nelson Moreno said : un believable

3:33:13 PM - Wyatt said : You would need to talk to the Returns department about getting all your money back.

3:34:47 PM - Nelson Moreno said : where can i place a complaint?

3:35:15 PM - Nelson Moreno said : im also putting this transaction on social media...

3:35:59 PM - Wyatt said : If you would like to place a complaint here is a email. [protected]@iconfitness.com

3:37:51 PM - Nelson Moreno said
We are here to help
16 years' experience in successful complaint resolution
Each complaint is handled individually by highly qualified experts
Honest and unbiased reviews
Last but not least, all our services are absolutely free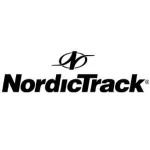 NordicTrack contacts