FitnessRepairParts complaints
12
This review was chosen algorithmically as the most valued customer feedback.
In November 2020, I ordered a cable assembly - specific part number, specific length, and specific cable ends - as specified by the FRP website part description and image. But, FRP shipped a different part number that had a different length and different cable ends. I called FRP for an RA# and since FRP shipped an incorrect part, I requested reimbursement...
Read full review of FitnessRepairParts
This review was chosen algorithmically as the most valued customer feedback.
This company is criminal. I ordered parts for a cybex arc-trainer 772AT from their website. The parts came in and did not fit. I call and they tell me that they don't carry parts for that model, but there will be a restocking fee of $5. What? You don't carry parts for that machine but they are listed on your website? Then they say that the website model...
Read full review of FitnessRepairParts
FitnessRepairParts
-
sent me the wrong part and charging 20% to return
I ordered a part on March 31st, they sent the wrong one and I am still waiting for them to send the correct one on 5/21, almost 2 months later. I paid extra for 2-day shipping and they wont refund that either. It is beyond the worst customer service I have every encountered. They can't even give me an estimated time as to when i will receive the correct part and they will charge me 20% if I decide to ask for a refund. It is crazy to think that this type of customer service exists these days with all the competition out there. And never once has anyone apologized for the situation, even the manager was rude.
FitnessRepairParts
-
customer service/damaged part
I received a damaged treadmill deck. They placed the blame on FedEx but it is their poor internal packaging. They filed a claim with FedEx which was approved but they WILL NOT ship the replacement deck until they are paid from FedEx in 30 days. It has been about 3 weeks from my initial order and after dealing with them I have another 3 - 4 weeks if I even get the replacement. TERRIBLE customer service. Of course when I ask to speak to a supervisor they can only send me to voicemail. DO NOT buy from this company. Price for the deck was $20-$30 cheaper than others. NOT worth the headache. If you see a good review I would consider them lucky or its an outright lie!
FitnessRepairParts
-
parts for livestrong elliptical
Needed on bolt and ended up having to order $25 worth of parts just so that one part didn't cost $25 due to a minimum order (March 2018). The site directed me to the wrong part but they were not willing to do anything except refund the purchase price minus the 20% restocking fee. Now I'm out like $20 plus the cost of returning all the parts and will have nothing to show for it. I wonder what would have happened if I only order the one $4 part for the full $25? Is there a restocking fee for the minimum order difference? What a joke of a customer service department. Charge exurbanite amounts of money for basic parts, use the most expensive shipping option then refuse to do the right thing when issue come up. Don't buy from FitnessRepairParts.com!
FitnessRepairParts
-
terrible policy on shipped damaged part.
I ordered a part for my elliptical machine. The part arrived damaged. The service and support team refused to help. I spoke with two representatives. They stated they could send out a return label, then send me a replacement part 30 days after they receive the return. This is unacceptable timing, and they were unwilling to compensate for the damaged part or for the significant delay in providing me what I had originally ordered, which was a functioning part.
This is complete dissatisfaction with their problem resolution.
I even offered feedback, a 39 cent piece of Styrofoam would have prevented the damage, but they did not even care.
FitnessRepairParts
-
faulty treadmill motor
Ordered a treadmill motor. The motor arrived and was professionally installed. The noise issue persisted, so we went on to replace all of the internal electronics (from a different company). After everything was replaced, we realized the new motor was defective. Fitness Repair Parts refused to exchange it because it was after 15 days. I explained the issue, we had no idea it was defective until we replaced the other parts. Their excuse was their "system" does not allow any return after 15 days. I asked for a little common sense because of my situation and they were very rude. Another excuse was most other parts companies don't allow returns at all. I stated this had nothing to do with this issue and again, they were very rude. Avoid this company.
FitnessRepairParts
-
bowflex parts
I ordered parts for my Bowflex Revolution. When the parts came I knew before I even took it to the machine that it wasn't right. I tried to create a RMA on their site and that feature wasn't working. I wrote a complaint to them and they directed me to call the number to get an RMA. I called and they asked me to send a picture of the serial number and a pic of the original part next to theirs. I did that. Heard nothing back. Then I get an email stating they were sending me a replacement part and I could discard the one they sent originally. I emailed them and asked why they were sending a replacement. They said that the part I was originally sent was labeled incorrectly and it was a 4 inch part. Total lie. So then I get the second shipment. It's the same part and it's only one of them. I emailed them back and asked why they would send me one of the same parts when I have been telling them that it doesn't fit. Then they insisted it's the correct part and I would have to pay return shipping and a restocking fee for unopened parts. I called Bowflex and asked them how long the roller pads were for the Revolution. They said 7 inches. Some research department they have. After the ridiculous hoops they make you jump through only to end up back at square one I am pretty confident that this is a company run by a few ### out of a garage. Do not order from them. They have no idea what they are doing and will charge you fees for their lack of research.
FitnessRepairParts
-
replacement fitness parts horrible experience
Warning! Do not use this company! They treated me so poorly. They sent me the wrong part and when i returned it, they waited 2 months before returning only "some" of my money. They called it a restocking fee. They are thieves, pure and simple. Do not use this company! They have very poor customer service and no credibility.

Susan m. Said they do not have a corporate head or owner, only share holders, so they can treat their customers as badly as they want and no one cares because there is no owner. I couldn't believe what i heard from thier own mouths. Here is your warning! Do use them... Any place else but fitness repair parts.
This review was chosen algorithmically as the most valued customer feedback.
Fitness Repair Parts is awful company, so better don't buy from them. I have ordered elliptical parts from them and the parcel was lost. The delivery company couldn't find it, but the seller refused to refund me, because he stated that it was my responsibility and I agreed to their policy. Yes, I did it, but there were no words about such situation. I tried...
Read full review of FitnessRepairParts
FitnessRepairParts
-
seller took money from me and stopped to communicate
I will never again use the website www.fitnessrepairparts.com. I bought parts from them and after 3 weeks the parcel arrived, but the parts were defective. I emailed the seller and told that I couldn't use these parts. The seller told me that he would change them and took for this money, but he hasn't warned me about this charge. When I noticed this charge, I was shocked and tried to reach the seller, but he started to avoid me.
FitnessRepairParts
-
order has never been delivered.
I thought I purchased a motorcycle and atv from FitnessRepairParts.com. After I paid the full amount by credit card, the website disappeared and the person would no longer answer the phone number. Delivery of the bike and atv were to take place on Jan. 17, 2012. They were never delivered.
We are here to help
16 years' experience in successful complaint resolution
Each complaint is handled individually by highly qualified experts
Honest and unbiased reviews
Last but not least, all our services are absolutely free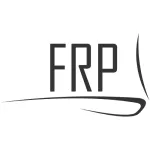 FitnessRepairParts contacts